The New Jersey Devils had plenty of options available to them with the seventh overall pick at the 2020 Draft. Forwards Marco Rossi and Cole Perfetti — the two leading scorers in the CHL in 2019-20 — were on the board and would've fitted their needs perfectly. 
But they had a different vision, as they ultimately chose right-winger Alexander Holtz, one of the top prospects to come out of Sweden. It was a bit of a surprise to see them pick Holtz over Rossi, but he's silenced any questions you may have had about the selection. He has produced at a high rate in the SHL to start this season, and that should make him a fixture for Team Sweden at the World Junior Championships. 
Related: Devils Could Be Busy Before Puck Drops on 2020-21 Season
Holtz will likely play on Sweden's top line alongside Detroit Red Wings' draft pick Lucas Raymond. The two have played plenty together during international competition, and it'll be no different at the 2021 WJC. That should benefit Holtz, but even without Raymond, the Devils' prospect should be one of the top players at the entire tournament. 
Holtz Off to Hot Start in SHL
There was a lot of hype around Holtz as a draft-eligible prospect. He finished with nine goals and seven assists in 35 games during his draft year playing for Djurgården in the SHL — the top league in Sweden. His 16 points in 35 games was one of the best scoring rates for a draft-eligible prospect in the league's history.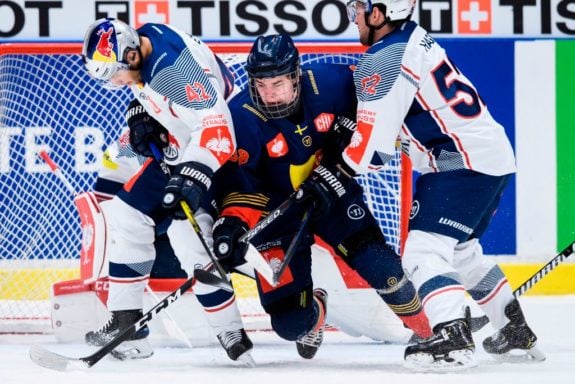 What made Holtz appealing as a prospect is his wicked shot. He was by far the best shooting talent in the 2020 Draft due to his powerful wrist shot that allows him to score from almost anywhere on the ice. But even though his shooting ability is his biggest strength, playmaking is an underrated part of his game. 
That playmaking ability has been on full display to start the SHL season. In 19 games before Sweden called him to selection camp for the WJC, Holtz had already equaled his assist totals from last season. It helps to have William Eklund's finishing talent (he's a 2021 draft-eligible prospect) on your opposite wing. But there's no doubt Holtz's passing could be a factor for Team Sweden if he's dishing out assists like this:
It's also worth noting Holtz's advanced stats back up his points totals. The SHL is one of the only foreign leagues that keeps track of advanced stats, and his Corsi share (CF%) stands at 52.44% through 19 games. His CF% was even better earlier in the season but fell a bit after his linemate, Jacob Josefson, missed some time due to an injury. Regardless, if he's playing that well as an 18-year-old in a pro league, that should bode well for him at the WJC. 
A Glimpse at the Devils' Future
Maybe you've had a chance to catch Holtz in an SHL game early this season. But for many Devils fans, this will be the first time they'll get to see him in action as one of the team's prospects since general manager Tom Fitzgerald called his name at the podium at the 2020 Draft. And they should be in for a treat. 
Holtz's play in the SHL may indicate he's a step above the players in his age group. And if that's the case, he could be in line for a highly productive tournament. It wouldn't be the first time he's been one of Sweden's top performers at an international event either. He had seven points in seven games at the U-18 WJC in 2019 and had 23 points in 18 games across all international competitions at the U-18 level that year. 
This year's tournament also won't be Holtz's first taste of action at the U-20 WJC. He played for the Swedes last year and had three goals and two assists in seven games as a 17-year-old. He's a year older now and seems to have made some noticeable improvements in his game.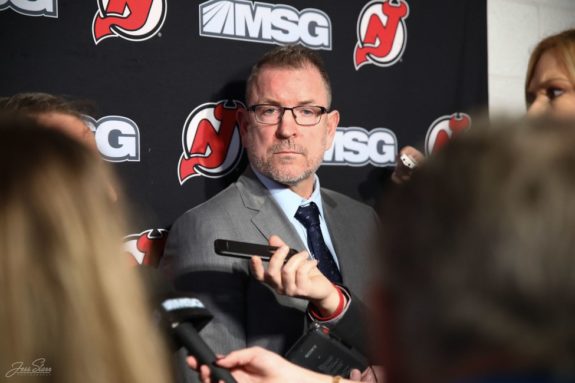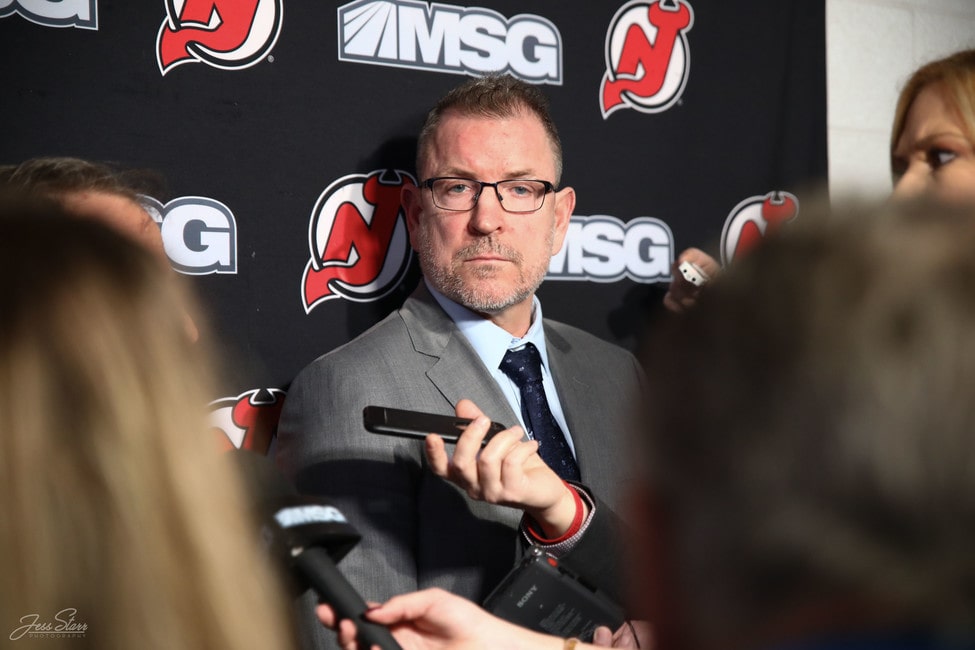 If those improvements lead to a breakout tournament, it could go a long way for Holtz. One reason is that a good showing at the WJC should help him carry confidence over into the rest of the SHL season. The second would be if he returns to Djurgården and continues to be one of their best players, then there's a chance he could join the Devils in the latter half of the 2020-21 season if Djurgården doesn't make the SHL playoffs or gets eliminated early on. 
But even if it takes until the 2021-22 season for Holtz to play in NHL games, the Devils' roster is coming together for him to step in and help right away. They acquired Andreas Johnsson from the Toronto Maple Leafs to help add scoring depth in their top six. They have a good young core in Jack Hughes, Nico Hischier — two former first overall picks — and Jesper Bratt. If the organization re-signs at least one of Nikita Gusev or Kyle Palmieri, they'll be able to score plenty of goals with Holtz in the lineup. 
Related: Devils News & Rumors: East Division, 2021 WJC, & More
That's what the Devils envisioned for Holtz when they drafted him. He's working his way to that level, and a strong WJC should provide a sneak peek of what's to come.
---
---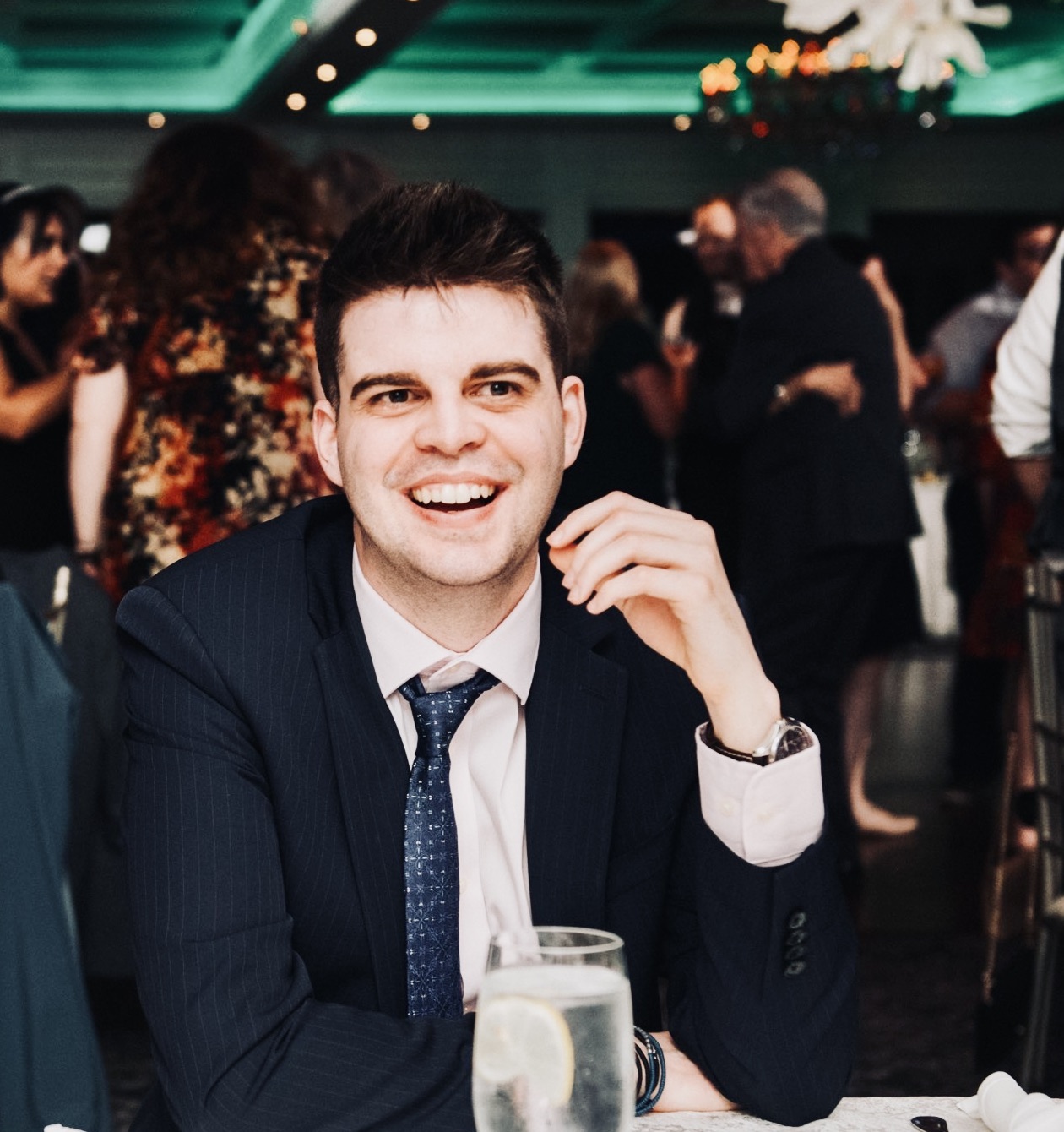 Alex Chauvancy is a New Jersey Devils writer for The Hockey Writers who has a penchant for advanced stats, prospects, signings and trades. He previously wrote for Devils Army Blog, a New Jersey Devils fan blog, from 2015-2017