Brayden Point scored twice for the Tampa Bay Lightning, while Nikita Kucherov and Corey Perry both added a goal and two assists as Anthony Cirelli and Ross Colton each chipped in with a goal and an assist in Tuesday night's (April 18) 7-3 Game 1 victory over the Toronto Maple Leafs. The Lightning took advantage of the Maple Leafs' miscues and poor decisions to secure the win, but the victory came with a price.
Defensemen Victor Hedman, Erik Cernak, and forward Mikey Eyssimont all exited the game with injuries. They join Tanner Jeannot as players who could possibly miss Game 2 of the series. Hedman was late coming out for the start of the second period and exited the game shortly after the start of the period with an undisclosed injury. Cernak was injured on an illegal check to the head by Maple Leafs forward Michael Bunting 15:40 into the second period. Eyssimont was injured with a headshot that did not result in a penalty.
---
Latest News & Highlights
---
After Wednesday's (April 19) morning skate, head coach Jon Cooper told the press that Cernak and Eyssimont are out, Hedman is a game-time decision, and Jeannot could possibly play. With that, the Lightning will need to employ a "next man up" mentality for Game 2 of their series against the Maple Leafs.
Lightning to Rely on Blue Line Depth
With either Hedman or Cernak's loss, the next two players likely to replace them will be Zach Bogosian and Haydn Fleury. Bogosian was a healthy scratch in Game 1 and has seen his playing time reduced as Darren Raddysh has emerged as a reliable blueliner. The 32-year-old was a regular in the Lightning's last three appearances in the Stanley Cup Final and has over 700 NHL games under his belt. While the Lightning will lose some of its offensive threat from the blue line, they will still add a capable defender to match Toronto's potent offense.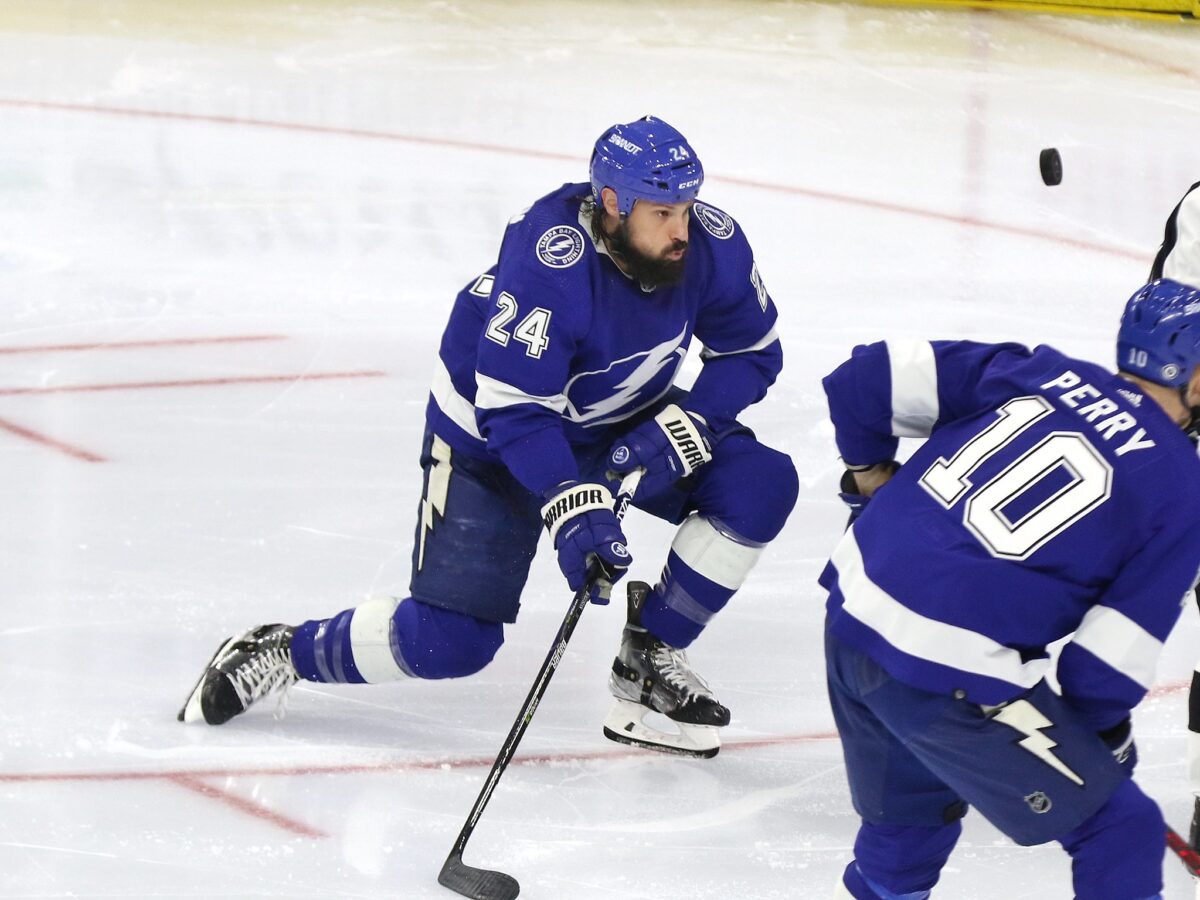 Fleury, who was signed as a free agent in the offseason, has a solid skillset but far less NHL experience than Bogosian. The 26-year-old has scored two goals in 17 NHL playoff games with the Carolina Hurricanes. He appeared in only 29 games this season for the Lightning. Like many of his teammates that stepped up in Game 1, Fleury would also need to do the same if he is called upon to play in Game 2.
Lightning Forward Depth to be Tested
Unlike the defense, the Lightning forward group has fewer bench players to rely on. If Eyssimont can't go in Game 2, it is possible that Jeannot could be ready to play. The trade deadline acquisition suffered a scary-looking leg injury against the New York Islanders on April 6 and has not appeared in a game since. When asked how Jeannot, a fellow native of Western Canada, could make such a quick recovery, a smiling Cooper replied, "It's called Western Canadian genes." Hopefully, Jeannot and his Western Canadian toughness will be in the lineup very soon.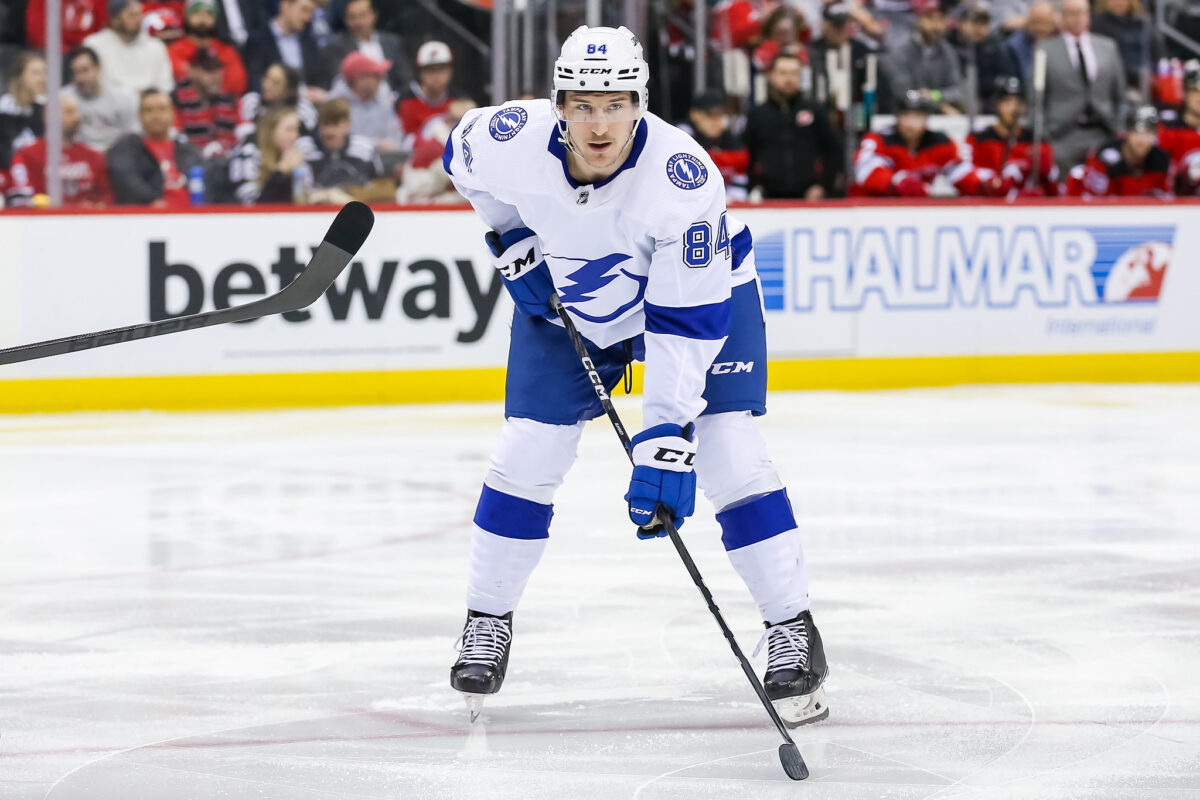 The forward depth will really be tested if neither Eyssimont nor Jeannot cannot go in Game 2. It is possible that Cooper could go with 11 forwards and seven defensemen, something that he has employed regularly in the past. Another possibility is that someone from their American Hockey League (AHL) affiliate in Syracuse could be called up. Alex Barre-Boulet and Rudolf Balcers both have NHL experience, and Barre-Boulet was just named the Crunch's MVP for the season. However, as of Wednesday evening (April 19), the Lightning have not recalled anyone from Syracuse.
Bottom Six Continued Production is Critical
In Game 1, the bottom-six forward group played a significant role in the team's victory. The Lightning got goals from Perry and Pierre-Edouard Bellemare as they outplayed their counterparts, especially in front of the net, something that Maple Leafs head coach Sheldon O'Keefe noted. "Some uncharacteristic goals there where we were loose around our net. That's been a strength of ours all season long. Those two tap-ins we gave there that's uncharacteristic of us. The Lightning certainly won the battles around the net" (from 'Lightning strike quickly, but take their lumps in Game 1 win vs. Maple Leafs,' Tampa Bay Times, April 18, 2023).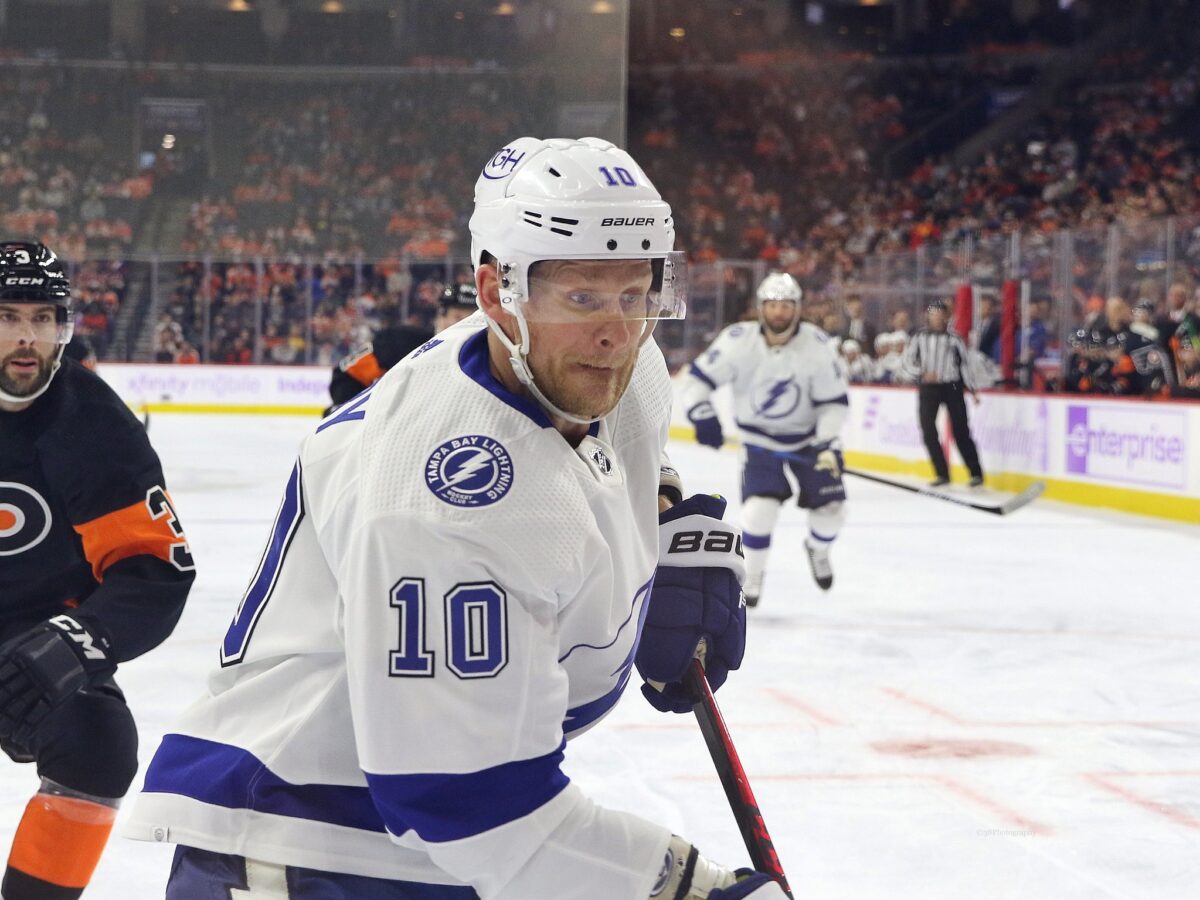 Injuries or not, the Lightning need to see this kind of effort and production from their depth forwards. It was especially good for Perry, who ended the regular season with a 25-game goalless streak and had just one assist over that stretch. Overall, The "School Bus Line" of Perry, Bellemare, and Pat Maroon had several outstanding shifts, not only with the goals scored by Perry and Bellemare but with playing mistake-free and physical hockey. This is also the kind of effort that was seen up and down the lineup on Tuesday night and will be needed again in Game 2.
Related: 3 Keys to the Lightning Beating the Maple Leafs
Regarding his team, Cooper said after the game on Tuesday, "What I've learned over the years, I sure as hell wouldn't bet against our guys." One of the reasons he made that statement was that he has the confidence that the players that take the ice in Game 2 will have that "next man up" mentality and be able to step in and give the Lightning an excellent chance to come away with another victory.
---
---