The road for the Tampa Bay Lightning to reach their fourth consecutive Stanley Cup Final starts with a playoff tilt against a familiar foe, the Toronto Maple Leafs. Despite their dramatic seven-game win in last year's first-round matchup, the Lightning have a slightly bigger challenge if they want to move past the Maple Leafs and advance to the next round.

There are many reasons why most oddsmakers favor the Lightning in this series. First, home-ice advantage may factor in more the before, as the Lightning posted their worst road record in ten years this season. Also, the trade deadline acquisition of Ryan O'Reilly from the St. Louis Blues have bolstered an already strong offensive unit that features the likes of Auston Matthews, Mitch Marner, and John Tavares. While the oddsmakers feel that winning this series might be more of a challenge this year, the Lightning could advance if they address three key issues.
Lightning Must Start Fast
The pressure of this playoff series is clearly on the Maple Leafs. They have come up short year after year, adding pressure to a team that plays in one of the meccas of the hockey world. They haven't won the Stanley Cup since 1967, they have suffered straight losses in potential series-clinching games, They have three straight series losses despite holding home ice, and the Leafs have not won a playoff series since 2004.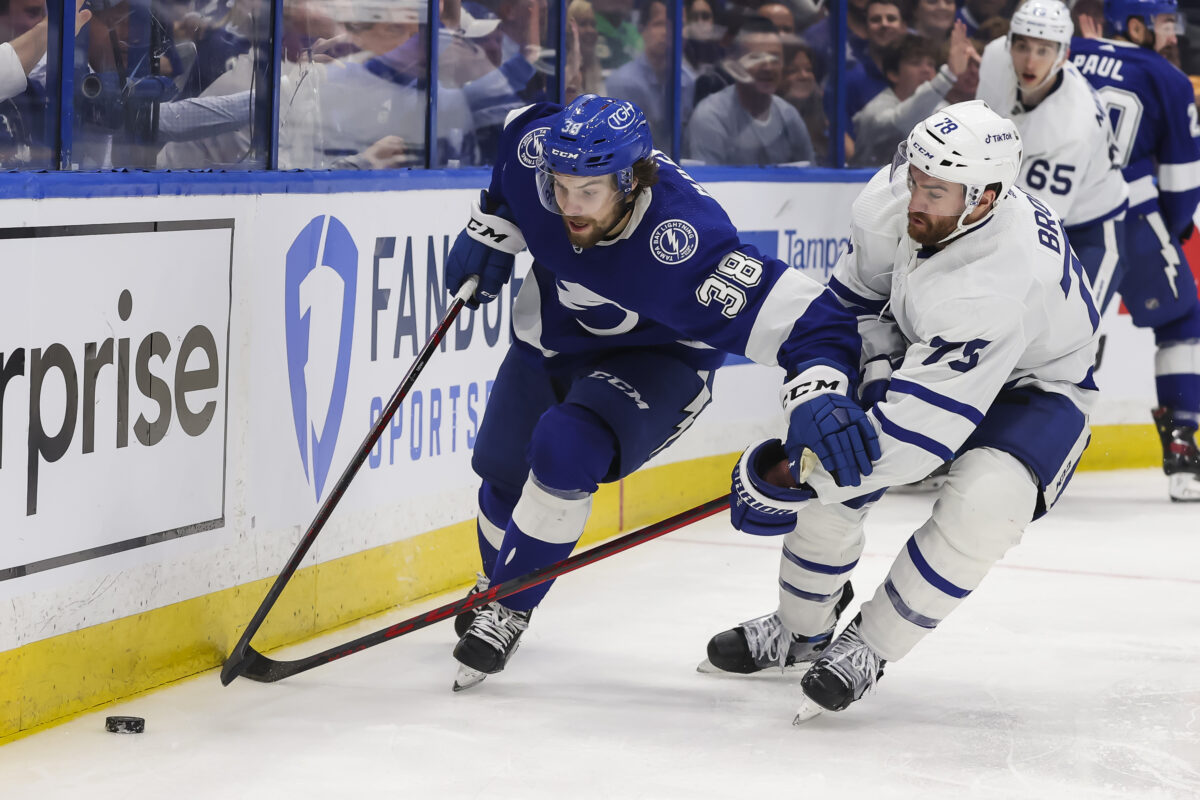 There is also added pressure on Maple Leafs management, as reports from Toronto indicate that head coach Sheldon O'Keefe and general manager Kyle Dubas' jobs are on the line as disappointment from early exits becomes takes it's toll up and down their management structure. Success in the early part of the series, like the Lightning did last season, would go a long way to boost their confidence while planting that seed of doubt firmly in the minds of the Maple Leafs roster.
Related: Lightning See Familiar Ghosts in Maple Leafs Showdown
---
Latest News & Highlights
---
Lightning Must Contain the Maple Leaf's Superstars
When Dan Patrick anchored Sportscenter on ESPN many years ago, he often used the catchphrase, "You can't stop him. You can only hope to contain him." This overused quote applies to this playoff series. Marner, Matthews, and the rest will have an impact. The key for the Lightning, and head coach Jon Cooper, will be to ensure they don't take over the series, a job that will likely fall into the hands of the Lightning's best defensive forward line led by Anthony Cirelli.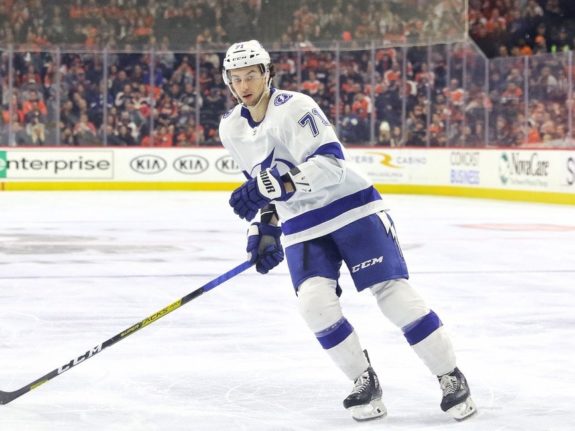 Cirelli and (expected) linemates Alex Killorn and Brandon Hagel will likely be matched up against the Maple Leafs' top line as much as possible. Cirelli, who is one of Marner's summer workout partners, will need to limit the impact of his buddy, who tied for fourth in the NHL in assists with 69 and is one of three players with 30 or more goals and 60-plus assists in each of the last two seasons. Hagel's aggressive forechecking has made him one of the league's best in takeaways. All three must be major factors in puck battles and shot blocking to minimize the effect of Toronto's top line.
Vasilevskiy Must Be Vasilevskiy
Andrei Vasilevskiy's numbers have dropped slightly in the past few seasons, which may be due to having played so many games in the past few seasons combined with the team allowing more high-danger chances to opponents in recent years. The team tried to reduce his workload this season, including sitting him for three of the team's last five contests. This will hopefully allow him to get into an early playoff rhythm, something that did not happen last season against the Maple Leafs (from 'Lightning's Andrei Vasilevskiy rested, strong for another playoff run,' Tampa Bay Times, 4/18/2023).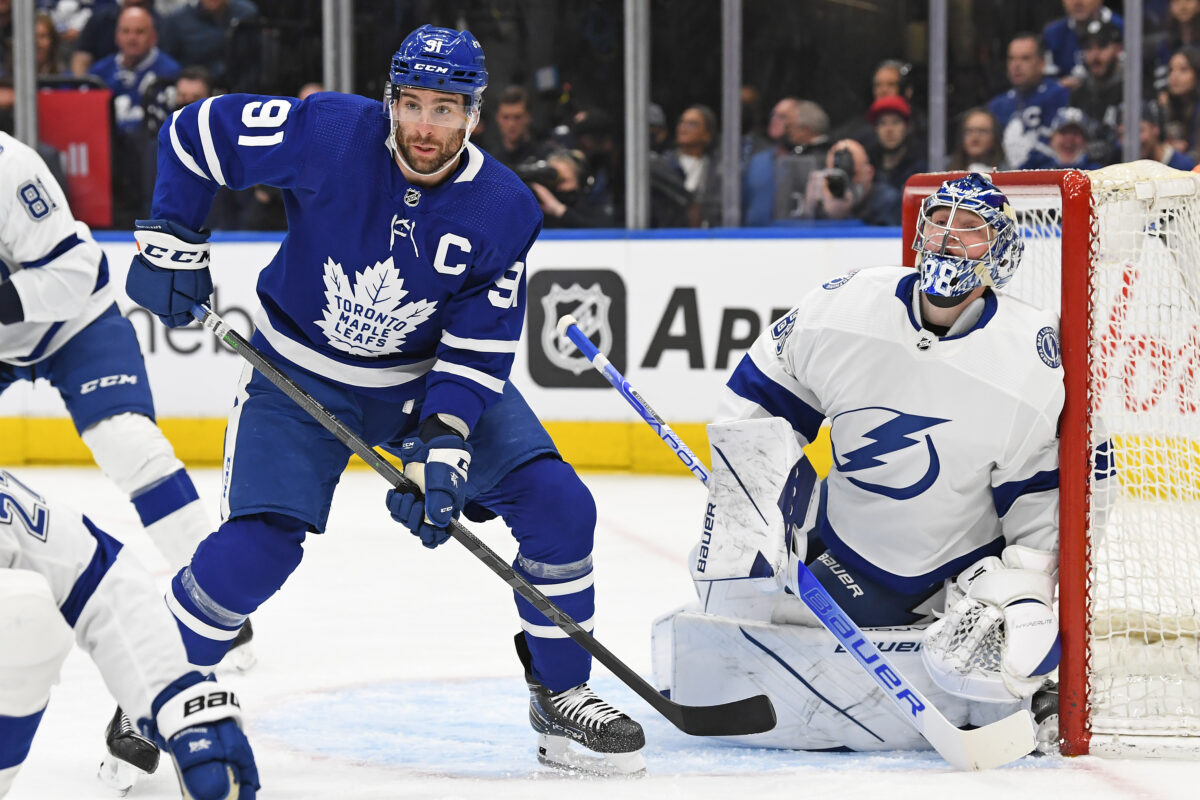 The Lightning need their former Vezina Trophy winner to be close to the player that is 46-22 since the Lightning began this run to three straight Final appearances in 2020 with a .929 save percentage in that time. He also needs his teammates to be more disciplined in front of him so that he does not have to face too many high-danger chances or power plays. If that happens, the Lightning have a very good chance of getting past the Maple Leafs.
There is a bit of concern for the Lightning heading into these playoffs. They posted a sub.500 record since Feb. 1. Still, a team with their championship pedigree will not be an easy out for any opponent, especially if they focus on playing the type of hockey they know they are capable of, taking care of these key issues that will be major factors in whether or not they advance to the next round.