On Monday morning, the Calgary Flames announced that they had mutually agreed to part ways with long time general manager (GM) Brad Treliving. The 53-year-old had been offered contract extensions throughout the past year from the club, but ultimately chose to walk away due to a reported strained relationship with head coach Darryl Sutter.
From the sounds of things, Treliving is looking to remain in the game and should attract plenty of interest from teams looking to bring in a GM in the near future. Though he wasn't ever able to lead a Flames team to the Stanley Cup, he did build several solid rosters which had some regular season success during his tenure. With that said, here are three teams that could look to bring in his services this summer.
Pittsburgh Penguins
One team that is expected to have plenty of interest in Treliving is the Pittsburgh Penguins. In the days prior to Treliving leaving the Flames, they fired both Ron Hextall as their GM as well as Brian Burke from his president of hockey operations role.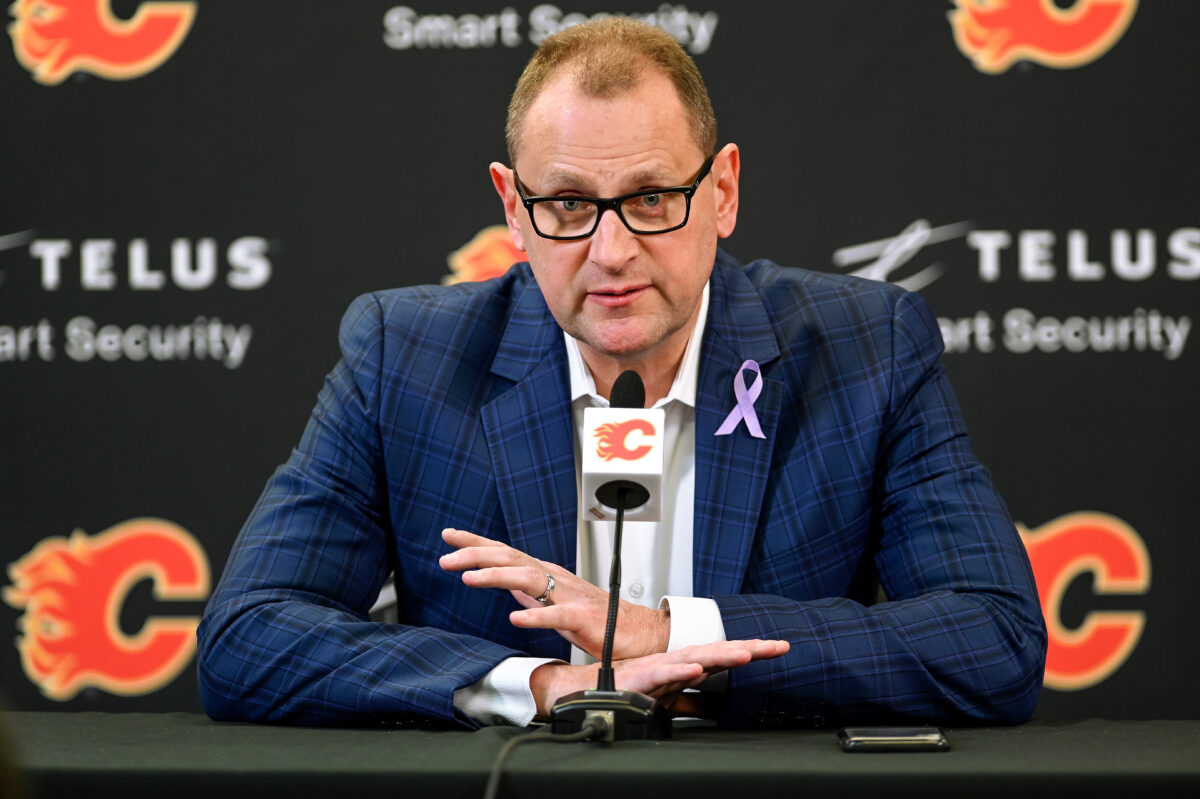 This season marked the first time the Penguins have missed the playoffs since Sidney Crosby's rookie season back in 2005-06, and plenty of their recent struggles can be blamed largely on Hextall. Despite some of his poor decisions, however, the main core of this team, while aging, remains very talented, and has a chance to put together another solid season or two in the Crosby/Evgeni Malkin era with the right man in charge. Treliving may very well be the one to make that happen.
Philadelphia Flyers
Making the decision to become the GM of the Philadelphia Flyers isn't for the faint of heart, but perhaps Treliving is looking for a serious challenge. Under the direction of Chuck Fletcher for five years until his firing in March, this team was one that probably should have entered a full-fledged rebuild but instead attempted to retool on the fly. That decision turned into an outright disaster, as Fletcher made a number of baffling personnel decisions that led to the Flyers missing the playoffs in each of the past three seasons.
Related: Flames: 3 Trade Destinations for Elias Lindholm
---
Latest News & Highlights
---
Despite the weak NHL roster, the Flyers do have a slightly above-average prospect pool which should be able to help them turn the corner in the years to come. It is also worth noting that they will have some cap space this summer thanks to James van Riemsdyk's $7 million deal coming off the books. As mentioned, turning things around won't be easy, but perhaps Treliving likes the thought of trying to do so (from 'Scott Wheeler: Philadelphia Flyers are No. 14 in 2023 NHL Prospect Pool Rankings,' The Athletic 01/27/23).
Toronto Maple Leafs
The Toronto Maple Leafs are not searching for a GM just yet, but that may soon change. It has been speculated plenty this season that Kyle Dubas is on the hot seat given his team's playoff struggles over the years, and though there is plenty of series remaining, their 7-3 Game 1 loss versus the Tampa Bay Lightning has raised some serious cause for concern.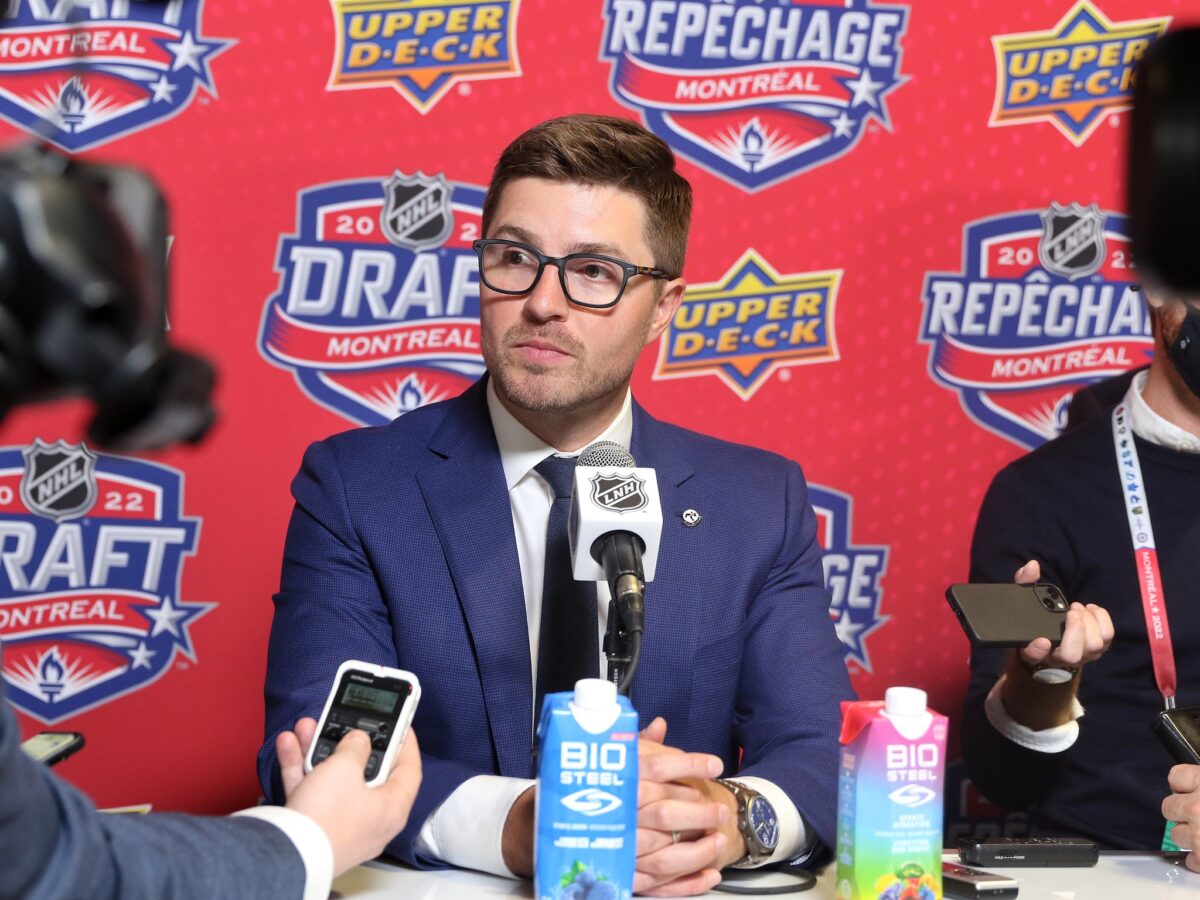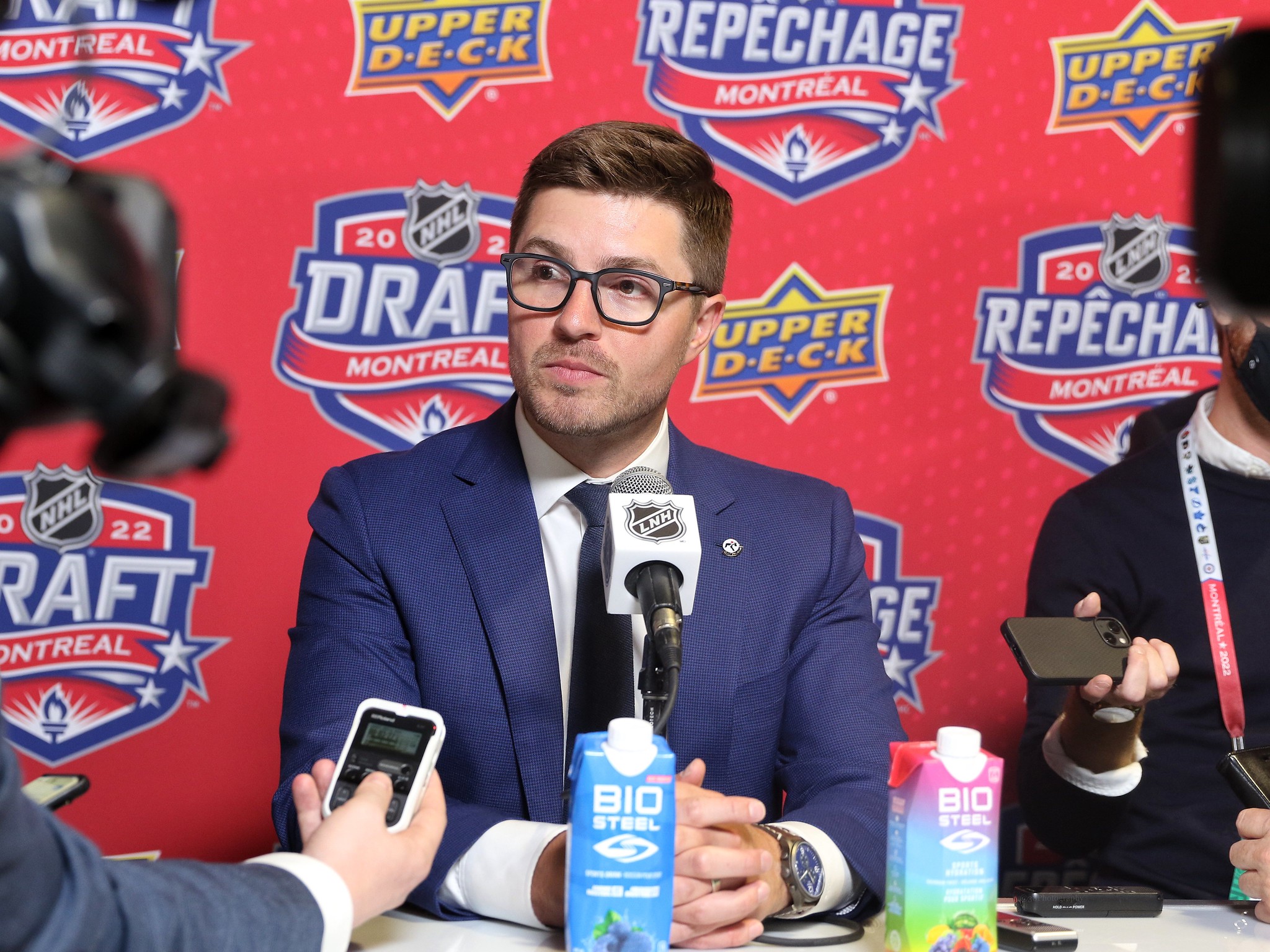 Not only are playoff struggles under Dubas a concern, but Daily Faceoff's Frank Seravalli also reported recently that the Leafs GM and president of hockey ops Brendan Shanahan haven't been seeing eye to eye as of late. The latter remains under contract for next season, while the former doesn't. If the Maple Leafs endure yet another disappointing early playoff exit, it is hard to picture Dubas being back with them for the 2023-24 campaign.
Ottawa Senators
Much like the Maple Leafs, the Ottawa Senators don't need a GM at this exact moment. However, after missing the playoffs once again in 2022-23, the leash is beginning to tighten. In fact, with the possibility of a new ownership group in the near future, there is a very real chance he is no longer with the Sens come the 2023-24 campaign.
If this position were indeed to become available, Treliving would be wise to jump all over it. Despite the rebuild taking longer than Dorion had planned, this team has several talented young pieces that are continuing to grow. It wouldn't come as a surprise to see them become a contender in the near future, which has to be of interest to the former Flames GM (from 'Ian Mendes: It's time for Pierre Dorion to declare the Senators a playoff team — or step aside,' The Athletic 04/18/23).
Treliving Can Afford to be Patient
Given that he is highly respected for his knowledge of the game throughout the NHL, Treliving won't have to beg for opportunities. Teams will be pursuing him, and thanks to the power he holds, he won't have to rush into any decision in the near future. Don't be surprised to see him sit on the sidelines for the time being and evaluate which team he thinks could serve as the best fit for him. Whichever club that turns out to be will be in good hands.
---
---