In order to win a Stanley Cup, a team needs a lot of things to go right, from a lucky bounce scoring a game-winning goal to star players remaining healthy and productive on the ice. However, when things inevitably go wrong, every team needs depth players who can step up at a moments' notice to contribute meaningful minutes each game.
For the Tampa Bay Lightning, their route to the 2020 Stanley Cup was filled with pitfalls that they were able to navigate due to their depth at both forward and defense. When a player went down with an injury, they had someone else ready to chip in on the scoresheet without missing a beat.
Related: Vasilevskiy Is Making His Case for Second Vezina Trophy
Part of the reason why they had this depth was due to an aggressive trade deadline strategy by general manager Julien BriseBois. Instead of standing pat with his roster, he added three key pieces, which included Blake Coleman and Barclay Goodrow via trade and Zach Bogosian in a unique scenario.
See, heading into the deadline, the Lightning knew that they needed at least one more defenseman for a playoff push. Instead of having to go out and spend draft capital on a rental player, they were able to sign Bogosian mid-season after his contract with the Buffalo Sabres was terminated. This gave the Bolts a veteran depth defenseman for the cost of a bargain contract that ended up being a key piece in their Stanley Cup.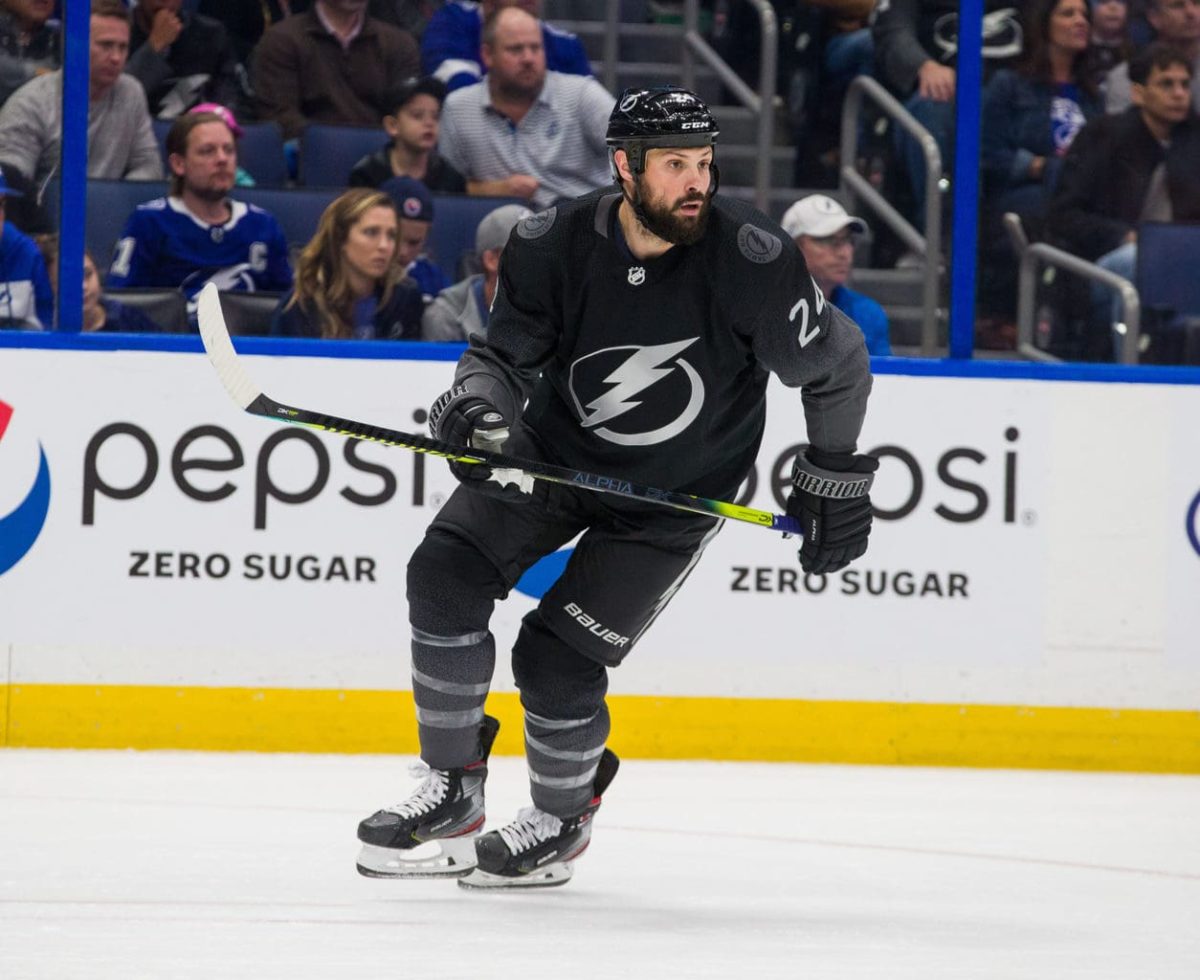 This scenario, of course, was highly unusual. The odds of a defenseman having their contract terminated mid-season again are practically zero, meaning BriseBois would need to go the traditional route and dip into the trade market in order to add for a postseason push.
With this in mind, what are the Lightning's options to as the trade deadline approaches?
Lightning Have Little Cap Space to Make a Trade
When you look at the Lightning's current cap situation, it would appear that the franchise has no way to afford a trade, since they are against the ceiling. Due to having a ridiculous $17.7 million on the long-term injury reserve (LTIR), however, Tampa Bay has a slight amount of cap flexibility available to the tune of about $1 million.
Yes, this number would change if a player comes off of LTIR before the trade deadline, but let's just say for the sake of discussion that the Lightning will have roughly $1 million available to add defensive depth via trade. While this is a small amount, BriseBois has proven that there are some great value contracts out there if you are willing to pay their team more for their service.
Related: THW Power Rankings: Lightning Back on Top
So, the Lightning would be looking for a veteran defenseman making less than $1 million who is currently playing for a team that will likely be selling at the deadline. While this may be a lot of restrictions, there are a few players who fit this description.
Defensemen the Lightning Could Pursue at the Deadline
The first players that could work for the Lightning are Ben Hutton of the Anaheim Ducks and Matt Irwin of the Buffalo Sabres. These are two experienced defensemen with over 350 NHL games played in the NHL that could easily take on 15 to 18 minutes of ice time each night if called upon. Even if they are both left-handed defensemen, a position Tampa Bay has more depth at, they still could be a worthwhile addition for a playoff run.
If BriseBois decided that he is going to target a right-shot defenseman, then things become even harder. These defenders are always a hot commodity on the trade market, so finding a player that has both experience and a low cap-hit at the position is difficult.
One name to consider is 28-year-old Jani Hakanpaa, a 6-foot-5 hitting machine on an expiring contract who currently plays for Anaheim. While his NHL experience is limited and his offensive ceiling low, he has played 27 games this season, averaging more than 18 minutes of ice time each night. Given his size, he could be a perfect depth addition for what is always a tough playoff schedule.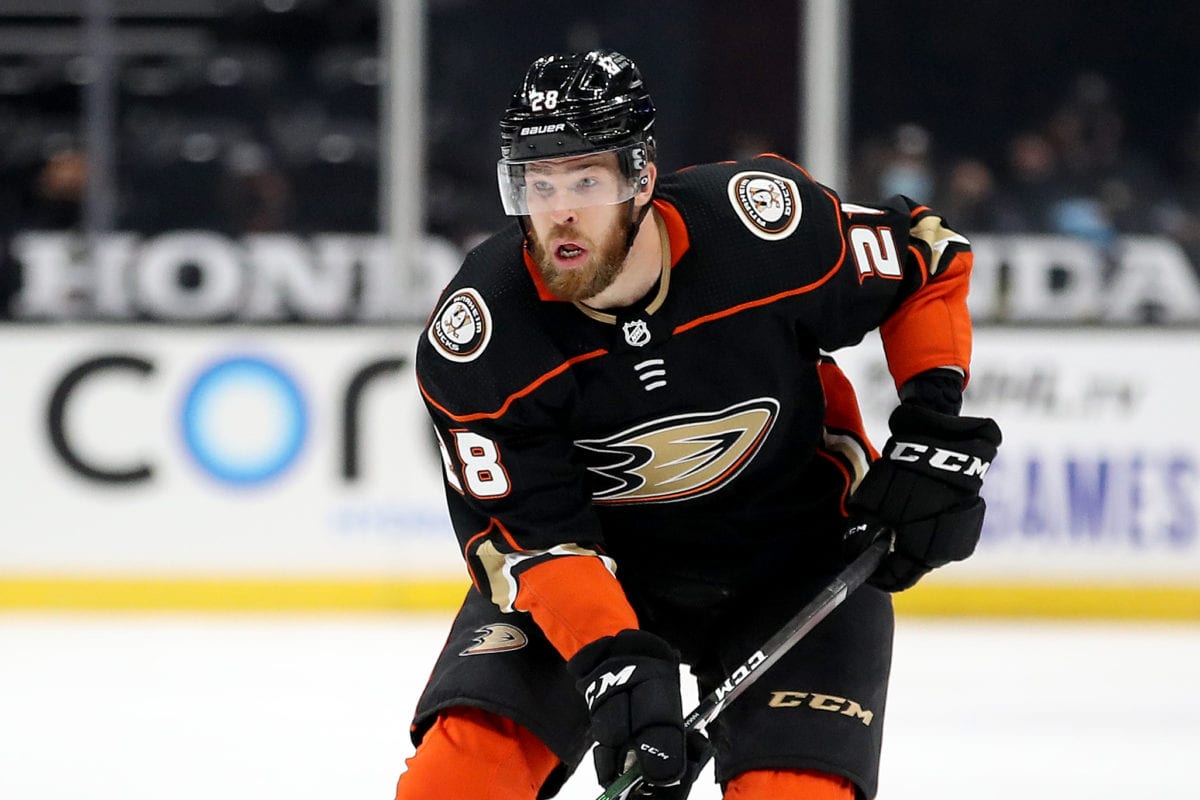 The final player to consider is Matt Benning of the Nashville Predators. Benning is another right-shot defenseman who can take on 15 minutes of ice-time each night as a bottom-pairing defenseman. What makes him different from the players above is that his contract expires in 2022, giving the Lightning a low-cost option for next season.
Any Trade Would Be a Surprise for the Lightning
While it would be beneficial for the Lightning to add defensive depth before they attempt to defend their Stanley Cup championship, the odds of them swinging a trade is rather low. Not only are they lacking the cap space needed to make a splash, but the market is going to be incredibly limited since there are only a handful of players that most of the NHL could trade for.
However, if BriseBois looks at his roster and decides that the defense needs one more piece, the Lightning could do well to pay a premium for a player like Hakanpaa. He could bring a perfect physical game for the postseason while giving needed depth on the right side.
Related: Rink Reps: Ranking All 20 OHL Logos
So, while a move like this would be expensive, for a team like the Lightning, it could be worthwhile. As they recently learned, sometimes an unexpected addition can make the difference between winning a Stanley Cup and coming up short.
---
---