The Minnesota Wild used to be a team no one took note of or thought could be a threat until lately. With the recent addition of Kirill Kaprizov, as well as players like Mats Zuccarello, Kevin Fiala, Joel Eriksson Ek, and Jordan Greenway stepping up in the last few weeks, the Wild are no longer a team that gets ignored.
However, what makes the Wild strong isn't just the big names but the players that work behind the scenes and are best when they aren't getting a lot of attention. One of those players is veteran forward Nick Bjugstad.
A Little Background
Bjugstad grew up in Minnesota, playing high school hockey for the Blaine Bengals and going on to win the Mr. Hockey award during his senior year. Other than winning the State Championship, the Mr. Hockey award is one of the highest honors bestowed in Minnesota high school hockey.
He went on to play division one college hockey with the University of Minnesota Golden Gophers, where he spent three seasons going on to win several all-team awards as well as be part of the team that won the Western Collegiate Hockey Association Conference Championship twice. He was also able to play in two National Collegiate Athletic Association tournaments, however, neither resulted in championships.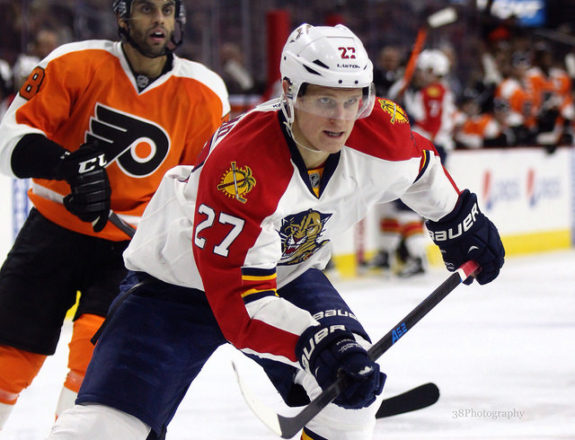 He joined the Florida Panthers in the NHL following his third season with the Gophers and went on to play seven seasons for them, even scoring a career-high 49 points in 2017-18. The following season he was traded to the Pittsburgh Penguins, where he spent about a season and a half before being traded once again, finally landing with the Wild.
Trying to Go Unnoticed
It's not difficult to overlook players when names like Kaprizov, Eriksson Ek, and Zuccarello, as well as Zach Parise, Ryan Suter, and Jared Spurgeon, are flashing across the scoreboard. Bjugstad is one of those unnoticed players that has been doing well lately despite not being on the scoreboard all that often.
However, some of the best players don't score a lot of points because they're too busy defending the net or doing little things here and there that affect the flow of the game. Things like blocking a shot, landing a decent hit, or even creating a turnover are all things that don't get noticed but change the game in different ways.
One thing that makes Bjugstad noticeable is his size, forwards are typically on the shorter side, while he's quite tall, especially for a hockey player. At 6-foot-6, his size may not make him unnoticeable, but it does have its advantages, as he can see opportunities that some of the other players may not because he's almost a head above the rest.
With his size, many would expect him to be high on the hit chart, but he actually isn't. He has 28 hits on the season, which puts him tied for fifth on the team. Obviously, hits are an important part of hockey when done correctly. There are times when they can be a great benefit and times when it would be better off not done.
Bjugstad is usually able to land some pretty decent hits, and most go unnoticed. This season, however, he did land a $5,000 fine for a cross-check to the head of Colorado's Ryan Graves back in February, and that one did not go unnoticed. Since then, however, he's been back to going unnoticed and doing well.
What Bjugstad Has Done
As far as points go, Bjugstad isn't huge in that area, but that was a known factor going in. His plus/minus is pretty impressive for someone who doesn't score a lot of goals himself. In 24 games, he's a plus-7, meaning he's been on the ice when the Wild have scored seven times.
The importance of this stat is that he isn't negative, meaning he hasn't been on the ice when his team gets scored on, more than when his team scores. In terms of his team, that puts him in seventh, but compared to the rest of the NHL he's doing rather well.
His plus-7 puts him higher than Austin Matthews and Sidney Crosby, as well as Anze Kopitar, who has been on fire lately for the Los Angeles Kings. He's also tied with Claude Giroux and Nathan MacKinnon for 25th among all active centers in the NHL.  
More Numbers
He's managed to block a total of 13 shots from opposing teams so far this season. Again, not a huge number when compared to Jonas Brodin, who leads the Wild with 48 blocks. He is one of the top shot-blocking forwards on the Wild, with just three other forwards ahead of him.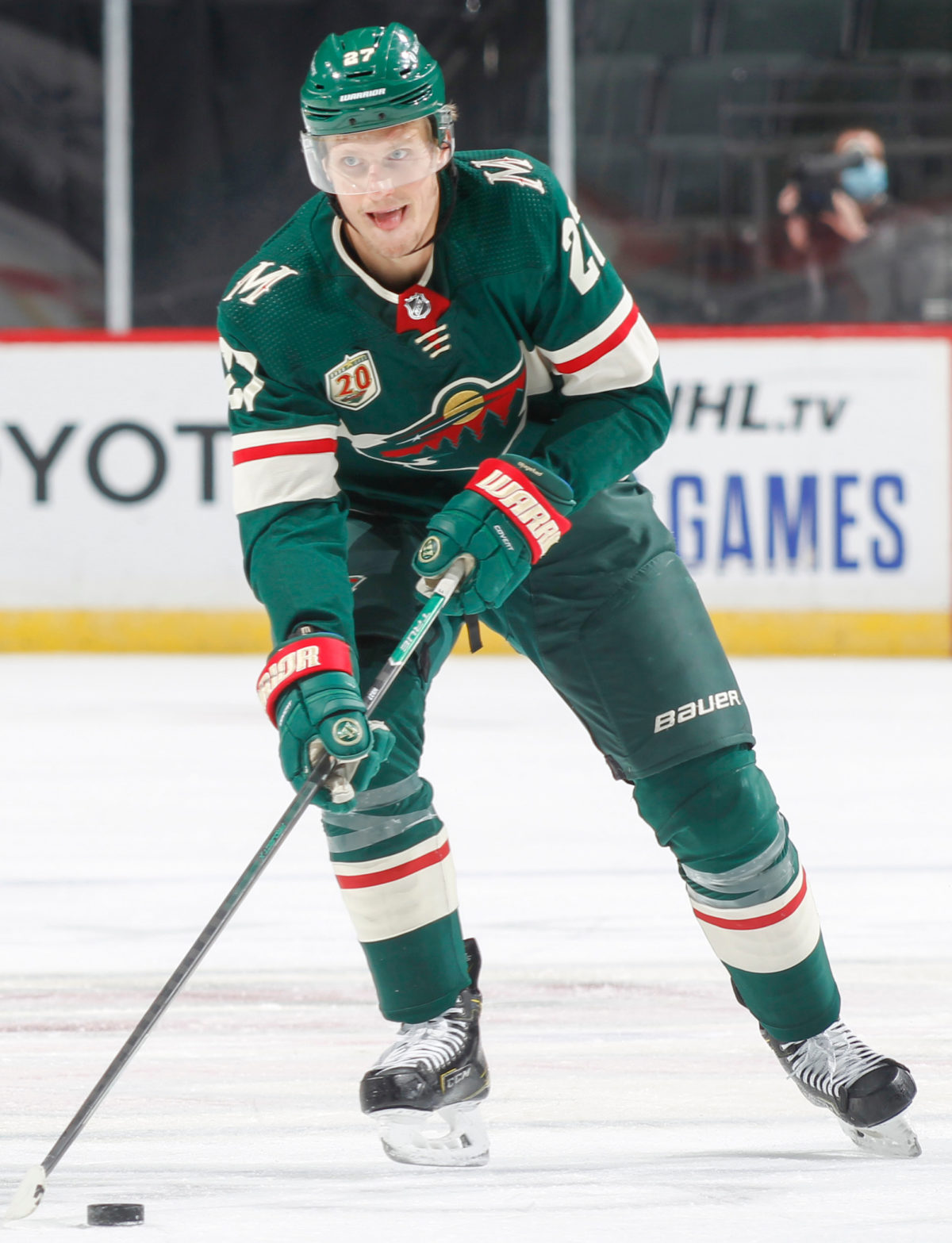 A number that may be somewhat surprising is Bjugstad's shot totals. For a player that seems to stay under the radar in most games, he has a higher shot total than would be expected. Through 24 games, he's managed to tally 51 shots, which puts him tied for fourth on the team with none other than Wild point leader Kaprizov as of Thursday evening.
He's not scoring a lot of goals, but sometimes getting that shot on net is just as important because it can lead to a rebound that becomes a goal, and the more shots a goalie faces, the more worn down they can become, and of course the more shots equal more scoring chances.
Silently Moving Along
As the season progresses, Bjugstad will more than likely continue on his trend of being noticed by some but not the majority. That is unless he starts scoring like his linemates. He's bounced around on different lines, but he seems to work well with Kaprizov and Zuccarello. The Wild's head coach Dean Evason may have found his top line to continue throughout the season.
For someone who consistently works hard but tends to go unnoticed, it's a good step up for him to be able to play alongside skilled players similar to himself. With them on his line, he'll more than likely start to become more and more noticeable for all the work he does and hopefully can continue to do.
---
---
Mariah Holland is a contributing Minnesota Wild writer for THW. She's been covering the Wild at THW since October of 2020 and specializes in game takeaways and weekly check-ins. She is always looking for different angles to cover the Wild and dig deeper into the stories surrounding the team to help fans connect on a more personal level and to keep an eye on the latest follow her on Twitter @MariahEStark.