On Friday, Nick Bjugstad was traded from the Pittsburgh Penguins to the Minnesota Wild for a conditional selection in the 2021 NHL Draft. Across the NHL landscape, this trade will be just a blip in a busy news cycle, but in Minnesota, which is known as the 'State of Hockey,' a local hero will be returning home to possibly resurrect his NHL career.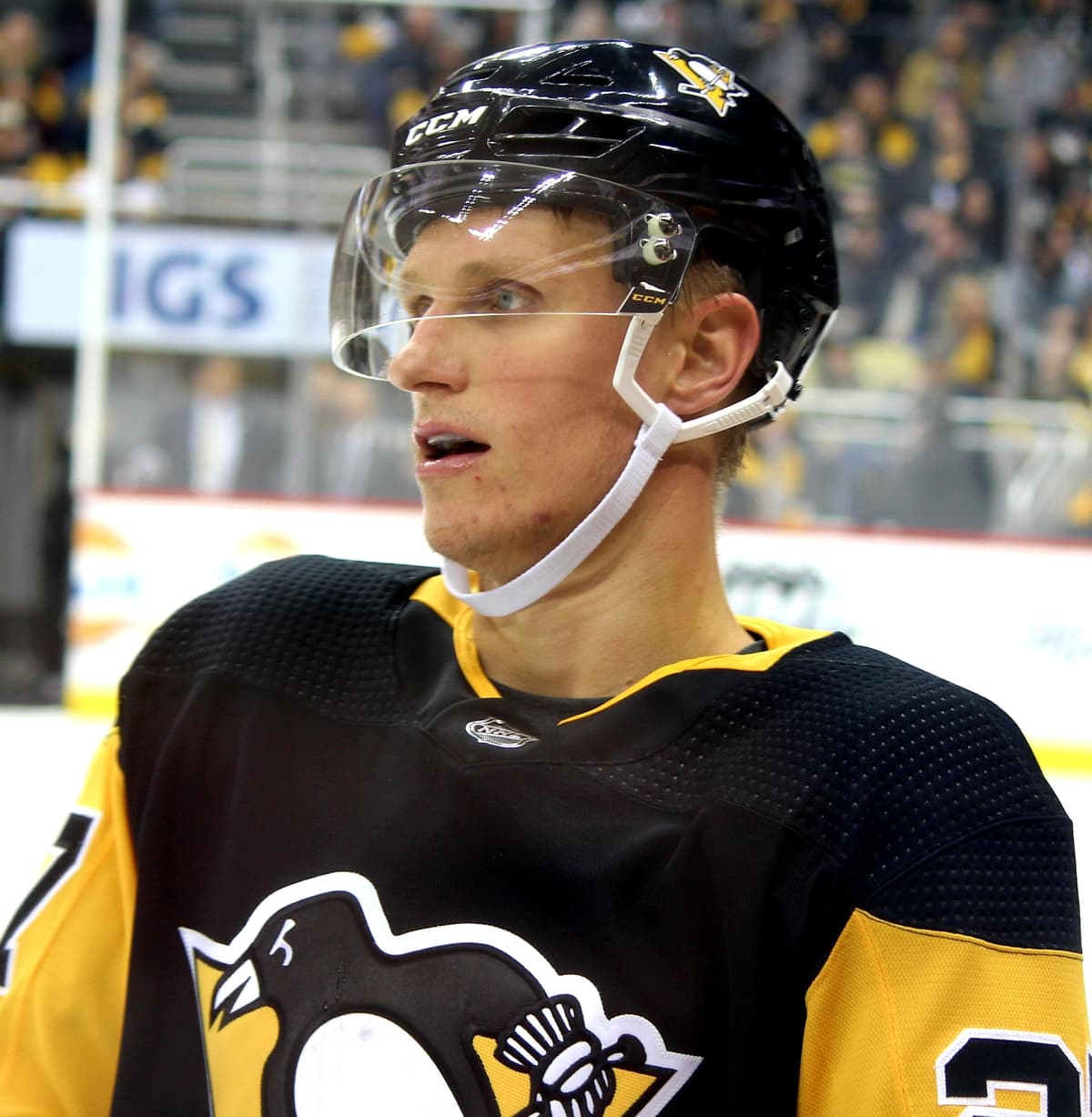 Here is a look at his journey from high school award winner to being traded to his hometown NHL club.
A Local Hockey Hero
Bjugstad played at Blaine High School in Minnesota and won the Mr. Hockey Award as the most outstanding high school senior in that state.
"It was definitely a big honor at the time for me and still is because Minnesota takes a lot of pride in their hockey and always has," Paul Martin, a former award winner and NHL defenseman, told NHL.com. "For a high school kid to get that label is pretty special and a pretty cool thing to have, especially when you look at the guys that come before you who you watch growing up. It's a big honor and something cool they do for the state and the high school hockey there."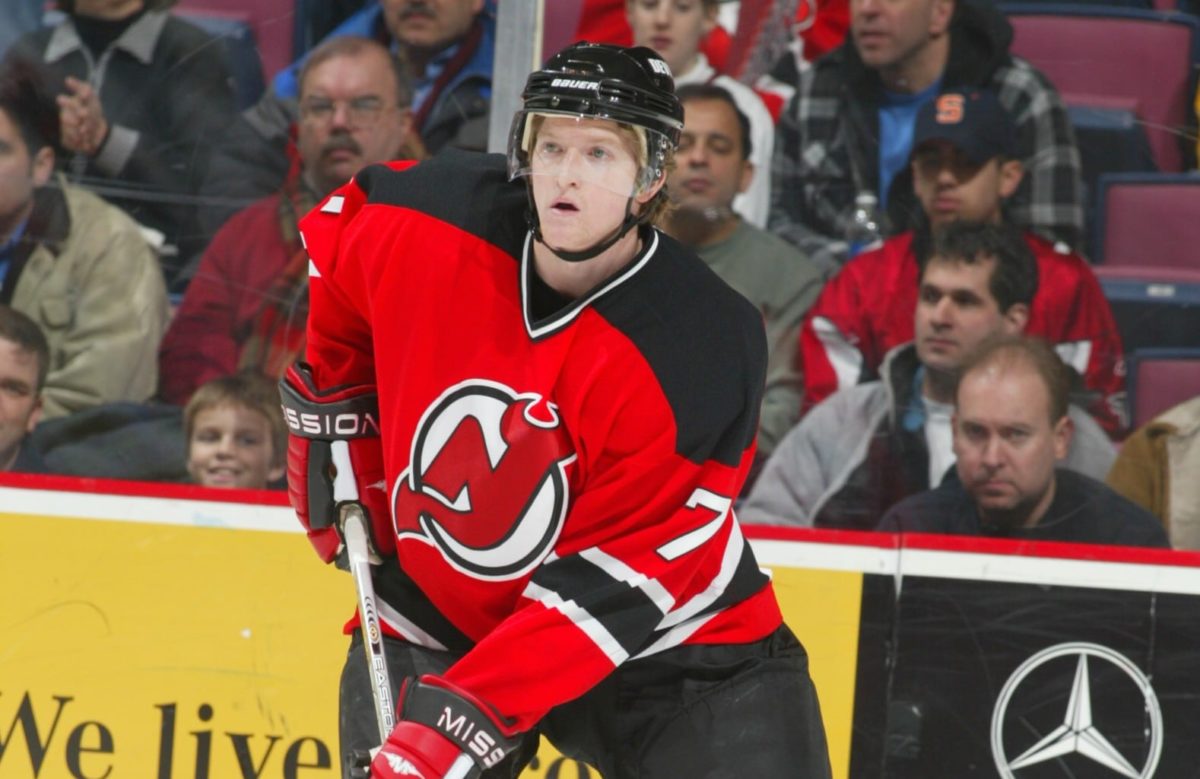 Bjugstad was an outstanding prospect in the 2010 NHL draft class and was selected by the Florida Panthers with the 19th pick in the first round.
"He's further along and more polished than (Boston's Blake) Wheeler," Central Scouting's Jack Barzee, who specializes in U.S.-based prospects, told NHL.com. "He's also a better skater than David Backes was at the same age (17). The only difference is Backes was thicker, but the ingredients are there. He wants the puck and wants to make plays. He's a blue-collar type kid who works his tail off."
Bjugstad accelerated his high school studies and enrolled early to play collegiate hockey at the University of Minnesota. From 2010 to 2013, he recorded 98 points (54 goals, 44 assists) in 109 career games. Bjugstad helped the Gophers to two NCAA tournament berths, one Frozen Four appearance, and two WCHA regular-season conference championships. 
NHL Career Stalled by Injuries
Bjugstad grew into a force at center – he was listed at 6-foot-6 and 218 pounds during the early portions of his NHL career. He strung together a nice three-year stretch with the Panthers from 2013 to 2016, posting 115 points (55 goals, 60 assists) during that span.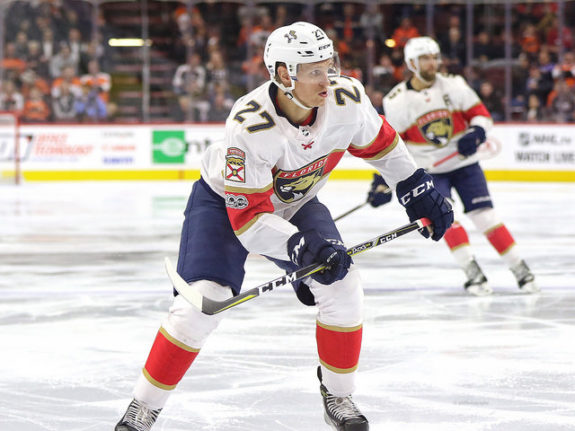 The injury bug began to strike during the 2016-17 season, though. Bjugstad missed 28 regular-season games, resulting in only 14 points while struggling with a broken hand and a lower-body injury. He rebounded nicely to have his best season in 2017-18 where he had his career-high in points with 49 (19 goals, 30 assists) while playing in all 82 games. In February of 2019, Bjugstad was traded to the Pittsburgh Penguins along with Jared McCann for Derick Brassard, Riley Sheahan, and a swap of draft picks.
Related: Why Minnesota Is Truly the State of Hockey
Unfortunately for Bjugstad and the Penguins, his tenure in Pittsburgh was marred by injuries. He was able to play just 47 games in two seasons for the Pens, scoring only 10 goals and 6 assists in that span. He recovered from a core-muscle injury and surgery to return to the lineup in March 2020 but was shut down again after only three games. Bjugstad underwent successful spinal surgery for a herniated disk at the end of May 2020, ending his season.
Returning to his Home State
Looking for needed salary cap relief, the Penguins traded Bjugstad to the Minnesota Wild and back to his home state for a conditional draft pick. Pittsburgh is retaining half of Bjugstad's salary-cap hit, which is $4.1 million during the last season of his six-year, $24.6 million contract. The Penguins will receive a 2021 seventh-round draft pick from the Wild only if Bjugstad plays in 70 games or scores 35 points.
Bjugstad would typically have one trip to Minnesota per season while playing in the Eastern Conference and learned how to tune out the distractions as best as possible when facing the Wild. He and his wife, who recently welcomed a second daughter, already spend summers in the Twin Cities, so they don't have to move as a result of the trade. Bjugstad also has a built-in support system with family and friends, including an uncle Scott Bjugstad, an ex-North Star, who understands about playing in his hometown.
"I'm sure he'll have some good advice on how to handle it," said Bjugstad, who has already talked to new teammate Zach Parise and the coaching staff. "I think he's a big reason I've continued to play hockey for this long." (from "New Wild center Nick Bjugstad arrives with 'something to prove'," Star Tribune, (09/13/2020).
Minnesota Wild general manager Bill Guerin understands what it is like to play in a home state and was pleased to hear Bjugstad's professionalism on the matter.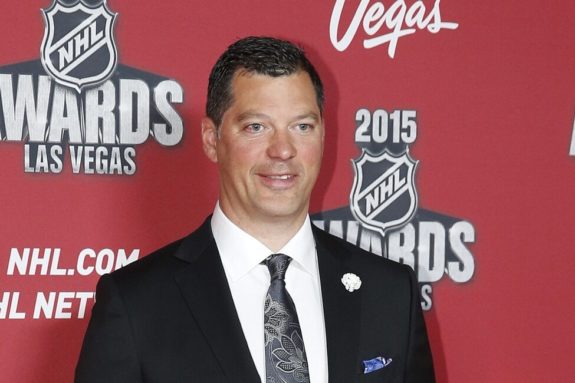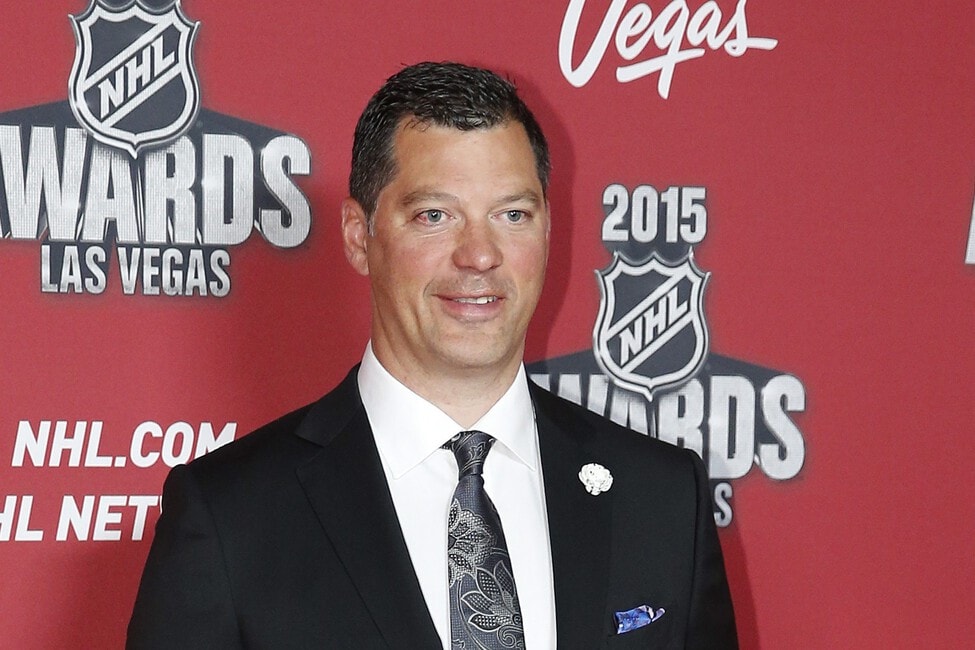 "Listen, I'm from Massachusetts," Guerin said. "I've seen friends of mine play for the Bruins, and it didn't go well; I've seen friends of mine that played for the Bruins, and it went very well. I went home, and I had the two best years of my career.
"Some guys can handle it. Some guys can't. I'm confident that Nick can handle it and he will enjoy it, and he will thrive in it. It's not that we can't bring guys home. It's that we have to find out if he can handle it or not. I think he can." (from "Nick Bjugstad's homecoming with Wild is more business than pleasure," Twin Cities Pioneer Press, (09/12/2020).
A Low-Risk Center Option for Minnesota
Bjugstad has resumed skating, working out, and should be 100 percent whenever the next season begins. He has plenty to prove after an injury-plagued stint in Pittsburgh and an expiring contract at the end of the season. 
With the likelihood that long-time Wild captain Mikko Koivu will not be returning, there is a need for center help on the Wild roster for the coming season. Guerin believes Bjugstad can help fill this void.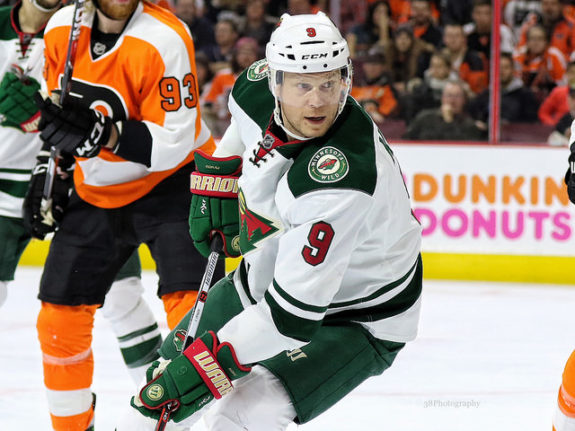 "Nick definitely has something to prove," Guerin said. "I think the healthy, motivated Nick Bjugstad is a very good player. I'm anxious to see him get going, and I'm confident that he'll do fine." (from 'Something to prove': Wild get former Gopher Nick Bjugstad in trade with Pens," The Athletic, (09/11/2020).
Guerin was with Pittsburgh's front office when the team acquired Bjugstad from Florida in 2019 and sees a versatile player who combines size with skill and can line up at center or wing. Bjugstad is also a right shot, which the Wild are short on up front.
Related: Top 3 All-Time Wild Goalies
"I really do believe in the skill set he has," Guerin said. "Just being as big as he is and having the hands and the playmaking ability is something that is rare. Nick has had a couple of off years, and he's going to have to work hard to get his game back to where it can be, and I'm confident that he is."
Bjugstad appears to be healthy and in the prime of his career at only 28 years old. After already making an impact during his high school and collegiate hockey years, it will be interesting to see if Bjugstad can impact the professional team located in the 'State of Hockey'.
---
---