The New York Islanders are what the Toronto Maple Leafs could've been, maybe even better. A couple of months ago, I was walking downtown, and when I turned a corner, I bumped directly into an ex. There were dozens of other people around who I could've bumped into and hundreds of different ways I could've gone. Still, for some reason, the stars were so misaligned that I now stood face to face with my ex-girlfriend. The relationship didn't end well. However, enough time had passed that we exchanged a few awkward pleasantries before making up excuses to get out of there as quickly as possible.
Related: Roger Neilson – Coaching Innovator & Genius
You may be wondering why I'm telling you about my love life. Well, I couldn't help but be reminded of that awkward moment when Lou Lamoriello won the General Manager of the Year.
During that uncomfortable few minutes of catching up with my ex, I found out she landed the job she wanted, she was engaged to a great guy, etc. You get the picture. Life was going well. Don't get me wrong, I'm happy with my life too, and made sure to boast about how great it is to her. But afterwards, I couldn't help but wonder how life would've been different if we were still together. For me, I'm happy with the decisions I've made. For the Maple Leafs, it may be a more complicated answer.
Maple Leafs Friend Zoned Lou
When the Maple Leafs broke up with Lamoriello, they demoted him from general manager to special advisor, which is the same as saying, "we can still be friends." Lamoriello rebounded fast. He signed with the Islanders a month later. Then, the Leafs swooped in and signed the New York's captain, John Tavares. Once again, Lou was slighted by the Leafs.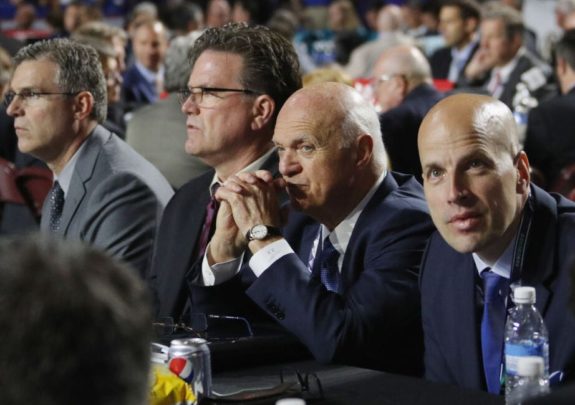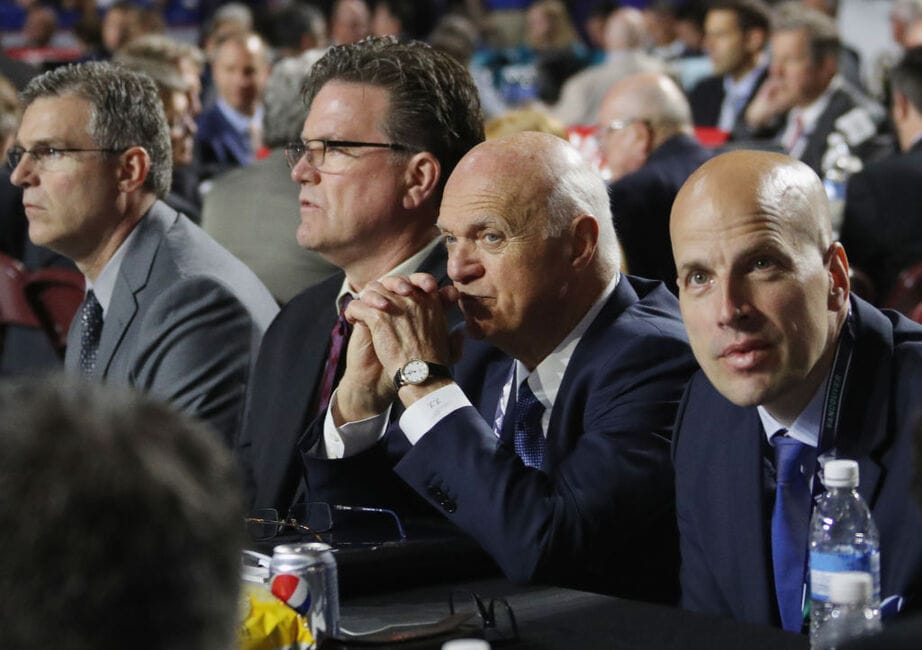 In the two seasons since, the Islanders have had more regular-season success and have gone deeper in the playoffs than Toronto. Sure, the Leafs had one more point when this season ended, but Toronto played two more games than New York. The Islanders have been successful despite not having all the perceived star-power that is on Toronto's roster. The Isles' leading scorer was 40th overall in the league, and Matt Barzal would've been tied for with Tavares for third in Toronto. Yet, Lamoriello continues to produce a winner.
It certainly helped Lamoriello and the Isles when the Washington Capitals also made an unfortunate break-up decision. 2018 Stanley Cup champion head coach Barry Trotz was kicked to the curb by Washington and rebounded nicely with New York. But Trotz has been given the roster make-up he needed to compete. Lamoriello did grab three players the Leafs were throwing away when he left town, two of which are still with the team, Leo Komarov and Matt Martin. How nice would it have been to have Komarov's tenacity or Martin's toughness in Toronto during the Columbus series?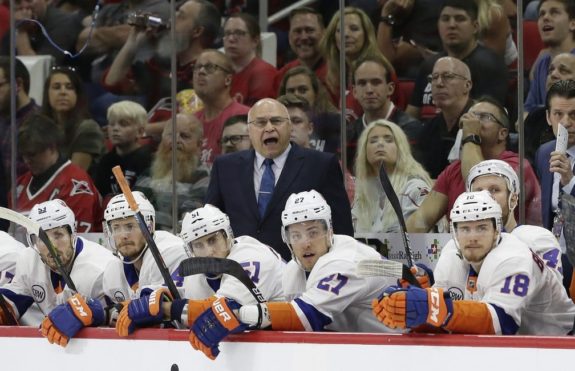 Sure, it didn't go perfectly with the Leafs. However, Lou's tenure in the GTA was the only time he didn't have the final say – Maple Leafs' President and Alternate Governor Brendan Shanahan had that power. Oddly enough, Shanahan was the first player Lamoriello ever drafted back in 1987. Lou also had to follow the orders to tear down and rebuild the Maple Leafs as part of the Shana-plan.
Lamoriello went to Long Island, and, overnight, made it a playoff team. He led a 23-point improvement in his first season, and now has his team in the Eastern Conference Final in his second year. All of this, while Toronto appears to be headed the wrong way.
What Could've Been in Toronto
Take a look at those New Jersey Devils teams that Lamoriello built and the current make-up of the Islanders. A Lamoriello team is defensive, gritty and fast. I don't think it's a stretch to say Lou wouldn't have paid for Nylander, which in turn put the price higher for Marner. I doubt Nazem Kadri would've been traded – he is the quintessential Lamoriello player. Tyler Bozak is another one Lou would've tried to keep around and I'm sure he would've kept Komarov in Toronto, too. I doubt he would've locked up half of the budget into four forwards and would be putting together a patchwork defensive unit.
Related: Maple Leafs' Forgotten Ones – Jeff Finger
Yup, Shanahan bumping into Lamariollo on the street would be a very awkward situation – but not for Lou. The one who got dumped, friend-zoned and undermined is the one with a much better hockey team.
---
---

Kevin Armstrong is an award-winning journalist with more than two decades of experience. He's been rink side for World Juniors, Memorial Cups, Calder Cups and Stanley Cups. Like many Canadian kids, his earliest memories include hockey. Kevin has spent countless hours in arenas throughout the country watching all levels of the game.