The State of Hockey… What does it mean? Where does it come from? It's hardly a secret that Minnesota has long been a hockey Mecca. The first hockey teams in Minnesota were formed a couple of decades before Henry Ford's Model-T changed the world. The University of Minnesota first organized a hockey team in 1895 and though unsanctioned by the University, played a game against a team from Winnipeg on February 19, 1895. 

Around the turn of the century, indoor games began to pop up around Minnesota in increasing frequency. Slowly and deliberately, the landscape of Minnesota hockey began to take shape and before we knew it, Minnesota became the beating heart of USA Hockey with the game flourishing at all levels.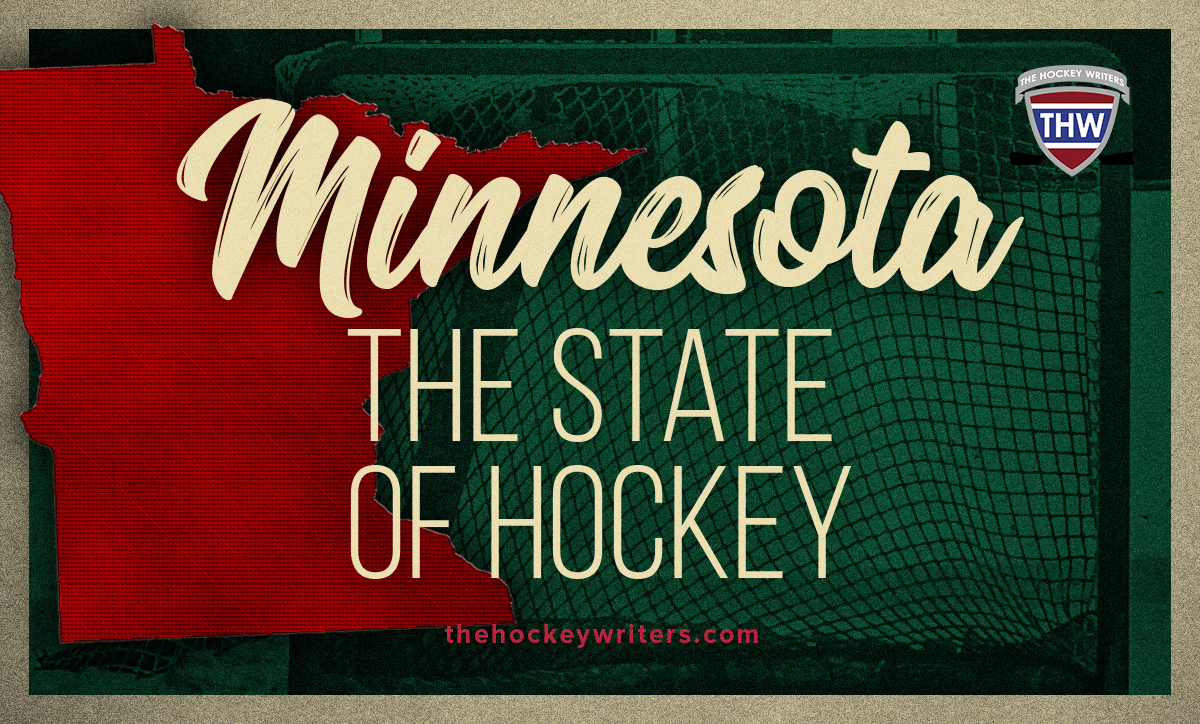 When the North Stars left Minnesota in 1993, a void was left in the Minnesota hockey landscape. Luckily, the National Hockey League didn't take long to realize this and they awarded Minnesota an expansion NHL franchise in 1997. This franchise wanted to capture the spirit of Minnesota's hockey passion to help heighten the existing excitement of the NHL returning to Minnesota. From this, the "State of Hockey" was born, but what started as a marketing scheme quickly became so much more.
Real Passion in the State of Hockey
You'd be hard-pressed to find an area of the country that displays its passion for hockey on such a broad platform like Minnesota does. That starts with youth hockey, from mini-mites to high school and every level in between. There is a reason Minnesota has been called the 11th province of Canada and while we're content in Minnesota to remain south of the border and proudly represent USA Hockey, it speaks to the level of passion the north land truly has for hockey.
---
Latest News & Highlights
---
In 2014, Minnesota again ranked first in the nation in terms of the number of players registered at USA Hockey with over 54,000. That number becomes even more impressive upon the realization that high school hockey players are technically not affiliated with USA Hockey so that number could be a few thousand higher even. The number two state is Michigan with slightly more than 50,000. The staggering statistic here is that Minnesota has considerably more hockey participation despite Michigan having nearly double the population. This video for the 2014 Olympics was shot in Minnesota and shows the type of attitude displayed towards the game not found anywhere else in the country.
Speaking of passion, Minnesota's high school hockey scene is the perfect example of it. Each year in March, fans flock to the Xcel Energy Center for the state boys high school hockey tournament. The overall attendance at this year's "tourney"? Over 135,000 fans attended 8 sessions, a new record. It's worth bearing in mind, as well, that some of the small class A schools that make it to the tournament are home to no more than 500 students and yet they regularly draw crowds of over 10,000 for tournament games. This year's class AA final was witnessed by over 21,000 people, also a new record. To put these numbers in perspective, the NHL's Florida Panthers draw an average attendance of little more than 11,000 per game. Just remarkable.

Minnesota is also a hotbed for college hockey, boasting 5 division I hockey schools. This year, 4 of those schools are part of the NCAA tournament, including number 1 overall seed, the Minnesota State University Mankato Mavericks. Also in the tournament are St. Cloud State, the University of Minnesota – Twin Cities and the University of Minnesota Duluth Bulldogs. Minnesota's most recent national champion is UMD; the Bulldogs won 3-2 in overtime of the championship game held in St. Paul at the Xcel Energy Center, defeating the University of Michigan Wolverines. With 4 teams in the field this year, Minnesota schools make up 25% of the teams involved and all have a legitimate chance to win it all. College hockey players continue to rise to the NHL ranks at an increasingly large rate and many of those players are Minnesotans.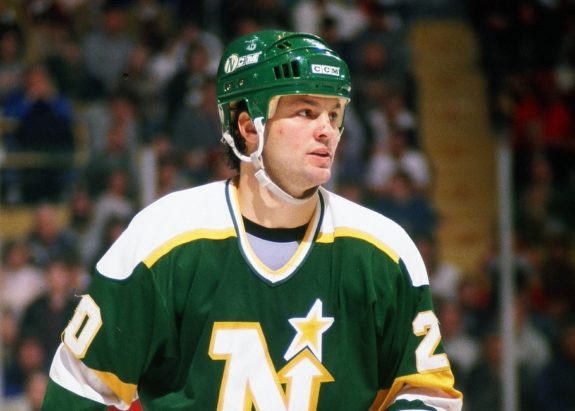 Professionally, Minnesota is on its second franchise and this is one thing many critics point out when we examine Minnesota hockey, but let's not get ahead of ourselves, more on those detractors later. For now, let us examine the history of professional hockey in Minnesota. In 1967, the NHL decided to expand for the very first time and boldly double its membership. In one fell swoop, the league went from the "original 6" to a total of 12 teams. Among those expansion franchises was Minnesota and a team that would become known as the North Stars. The North Stars would play 26 years in Minnesota, including two memorable runs to the Stanley Cup Final.
In 1993, the North Stars moved to Dallas after controversy surrounding ownership and the inability to finalize a deal on a new arena for the team pushed them out. To this day, North Stars memorabilia is still present all over the state of hockey and many fans don the green and gold with the iconic "N" logo to Wild games. And, if you're coming to Minnesota and want to fit it, just tell everyone you see how much "Norm Green sucks" and you'll be sure to make a few friends right away.
You may also like:
It wouldn't be long, however, before the NHL returned to Minnesota. Just 4 years after the North Stars left, the league announced that Minnesota would be one of four cities to receive an expansion franchise along with Nashville, Atlanta and Columbus. This new team became known as the Wild and it began to play in the 2000 season. Some were slow to come around to cheering for a new team and still missed the North Stars while some were just elated to have hockey back in Minnesota.
Regardless, the State of Hockey immediately validated the decision to bring pro hockey to the area again with staggering attendance numbers and rabid enthusiasm despite a sub par team in the early years. Minnesota quickly garnered the 6th highest attendance numbers in the league during the inaugural Wild season and they never slowed down. From 2000 to 2010, the Wild sold out every single game from exhibition to regular season and playoffs, an unprecedented run of over 400 consecutive games.
In terms of average attendance by percentage of capacity, Minnesota ranks fourth in the league this year at 105.9% and 6th in average overall attendance. Since its inception, Minnesota has never been in the bottom half of the league in attendance and only twice out of the top 10, all while having only three playoff appearances the first 10 years of the franchise. Minnesota's infatuation with hockey is clear, but not everyone believes in the State of Hockey.
Minnesota Hockey Detractors
In Minnesota, the State of Hockey moniker is revered as a symbol of our heritage and our passion for the game. Not everyone agrees though, detractors are quick to point out the fact that Minnesota has never won a Stanley Cup. And "the North Stars left, how could they possibly keep the moniker?" The North Stars made it to two Stanley Cup Finals and lost in 1981 to the budding New York Islanders dynasty that would win four consecutive Stanley Cups, the 2nd coming at the expense of Minnesota. The North Stars again made it to the finals in 1991 against Pittsburgh and won two of the first three games in that series but fell in six games to Mario Lemieux's Penguins. The Minnesota Wild have yet to make it to a Stanley Cup Final series but the franchise is still young and if you believe in trends, Minnesota is certainly headed in the right direction.
Citing the lack of Stanley Cup success in Minnesota, however, is missing the point. It's not just about success on the ice, though Minnesota has plenty of that, it's about passion for the game through thick and thin. It's about the heritage and history first and foremost. Still, critics also point out that the North Stars left for Dallas and claim that it was due to lack of support from the fans, so therefore, how is Minnesota still called the State of Hockey?
It's a fair point, but let us debunk some myths about the departure of the North Stars. While it is true that the North Stars saw attendance drop during some lean years in the late '80s, that was not unheard of and was not truly the sole cause of the Stars moving to Dallas. Suffice to say there exist various hypotheses on why the North Stars truly left. Theories range from the ability to make more money in a bigger market like Dallas to the owner Norm Green's wife apparently giving him an ultimatum to either file for divorce or move the team following a sexual harassment allegation.
In Minnesota, however, it all circles back to one prevailing ideology; "Norm Green sucks". If you want to learn more about the feelings in Minnesota, please Google or YouTube search that phrase on your own as posting a video in the article might be frowned upon given the amount of vulgarity that is found in those recorded moments of emotion.
The bottom line is this: yes, no Minnesota franchise has ever won a Stanley Cup and yes, the North Stars did leave town. But neither one of those facts has yet to slow the enthusiasm for hockey in Minnesota, and that is what really matters.
Unparalleled Production From State of Hockey
It would be a travesty to leave out of this article the history of producing NHL talent in Minnesota. Producing the largest amount of American-born National Hockey League talent has long been part of the lore of Minnesota hockey. Minnesota has produced nearly 60 more NHL players than the next closest state, Massachusetts, and nearly 100 more than the third place state of Michigan. On top of that, some of the best U.S. talent in history has come out of Minnesota, including Phil Housley, Neal Broten and Dave Christian. Current Minnesotans in the NHL include David Backes, Zach Parise, Blake Wheeler, Nick Bjugstad, Dustin Byfuglien, Kyle Okposo, Derek Stepan, Ryan McDonagh, Justin Faulk, Brock Nelson, Anders Lee and more.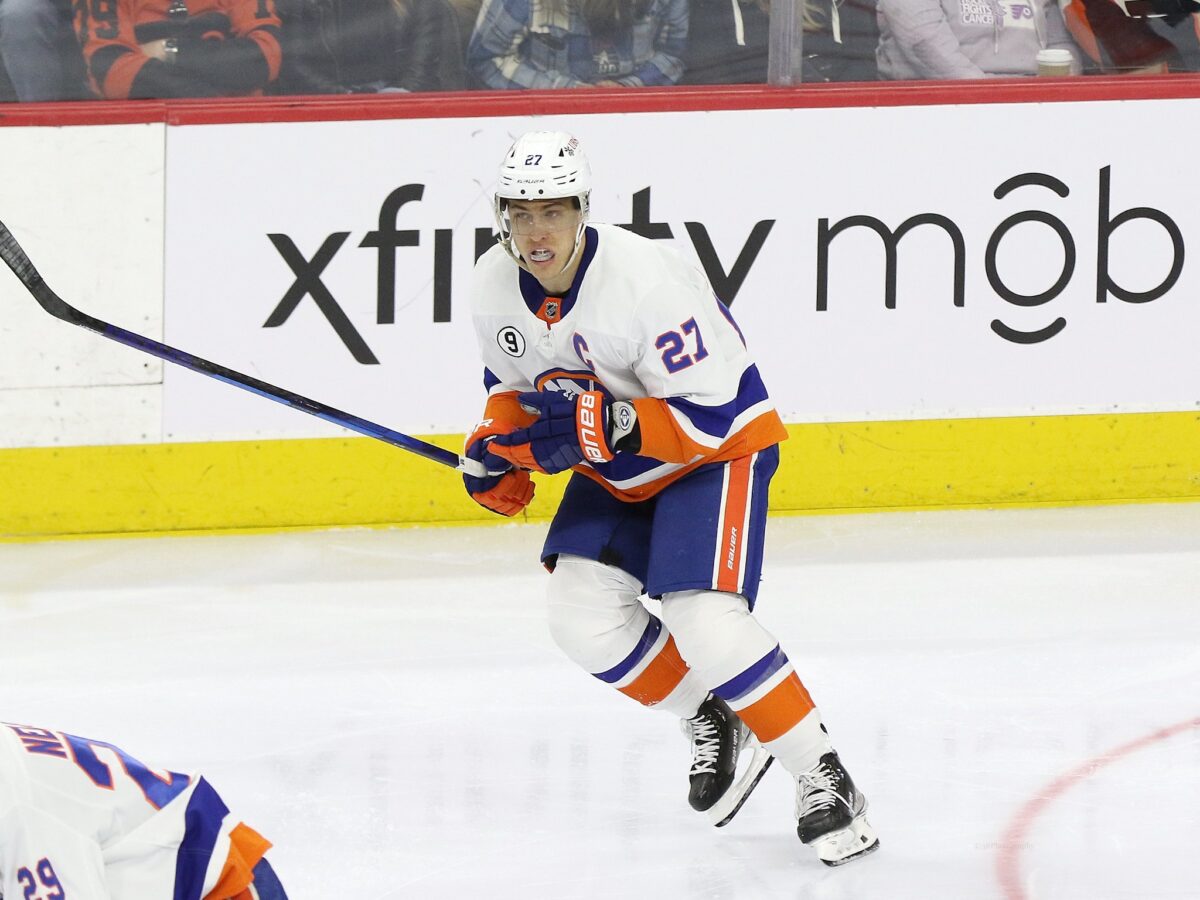 Minnesota is also an attractive place to play for developing players not from Minnesota originally. Sidney Crosby and Jonathan Toews both spent time at Shattuck St. Mary's prep academy in Faribault, Minnesota. Shattuck is one of the premier hockey development schools in all of North America and has produced countless NHL talents. Minnesota's division I colleges have also been called home by many NHL stars. Brett Hull went to the University of Minnesota Duluth and Wisconsin native and former Toronto Maple Leafs sniper Phil Kessel went to the University of Minnesota. Additionally, TJ Oshie, one of the highlights of the 2014 Sochi Olympics, is from Washington originally but moved to Minnesota to develop his game and play high school hockey for the Warroad Warriors.
The 1980 "Miracle on Ice" Olympic hockey team also featured 12 Minnesotans out of a 20-man roster. Coach Herb Brooks also hailed from Minnesota.
The Numbers speak for themselves, but while impressive, numbers are not what truly make up the fabric of Minnesota Hockey.
Culture
It's easy to throw out numbers and names of great players from Minnesota. It's considerably harder to capture the true essence of Minnesota and the spirit of the game, after all, we truly eat, sleep, and breathe hockey on a level that borders obsession. It's something that almost has to be lived to be believed. To truly understand the State of Hockey, you would have to brave the cold and attend an event like the U.S. Pond Hockey Championships on Lake Nokomis in Minneapolis and witness the passion for the game.
You would have to immerse yourself headfirst into the emotional celebration that is Hockey Day Minnesota. You would need to tour the U.S. Hockey Hall of Fame in Eveleth, Minnesota and feel the history surrounding you. To truly understand the State of Hockey, you would have to attend the state high school hockey tournament and be one of over 20,000 fans going crazy for an amateur game or go to a Wild hockey game and see firsthand the love affair Minnesota shares with the game.
In truth, it is perhaps impossible for someone who didn't grow up here to ever truly understand what the State of Hockey is really all about.  It's not about gloating or showing off, it's not about belittling other hockey communities in our great country and it's not about fame or recognition. Simply put, it's about passion. It's about the feeling of waking up at dawn for a game, or breathing in ice-cold air on a frozen pond. It's about a special bond; one that can't be broken. The State of Hockey is maybe best summed up, however, in one simple song.
Originally published in March of 2015, hockey in the great state of Minnesota only grows stronger with each passing year.