The Boston Pride head into the 2021 NWHL Isobel Cup Playoffs still looking to finish the mission they started last season. It was a year ago today (March 12, 2020) that the league had to cancel and then eventually postpone the 2020 Isobel Cup Final between the Pride and Minnesota Whitecaps. It was definitely a missed opportunity for a team that was 24-1-0 through the regular season and playoffs.
When they went to Lake Placid two months ago they knew nothing was a given and it was a new season. Head Coach Paul Mara said as much in his pre-Lake Placid media availability despite all of the pundits saying the championship was his team's to lose.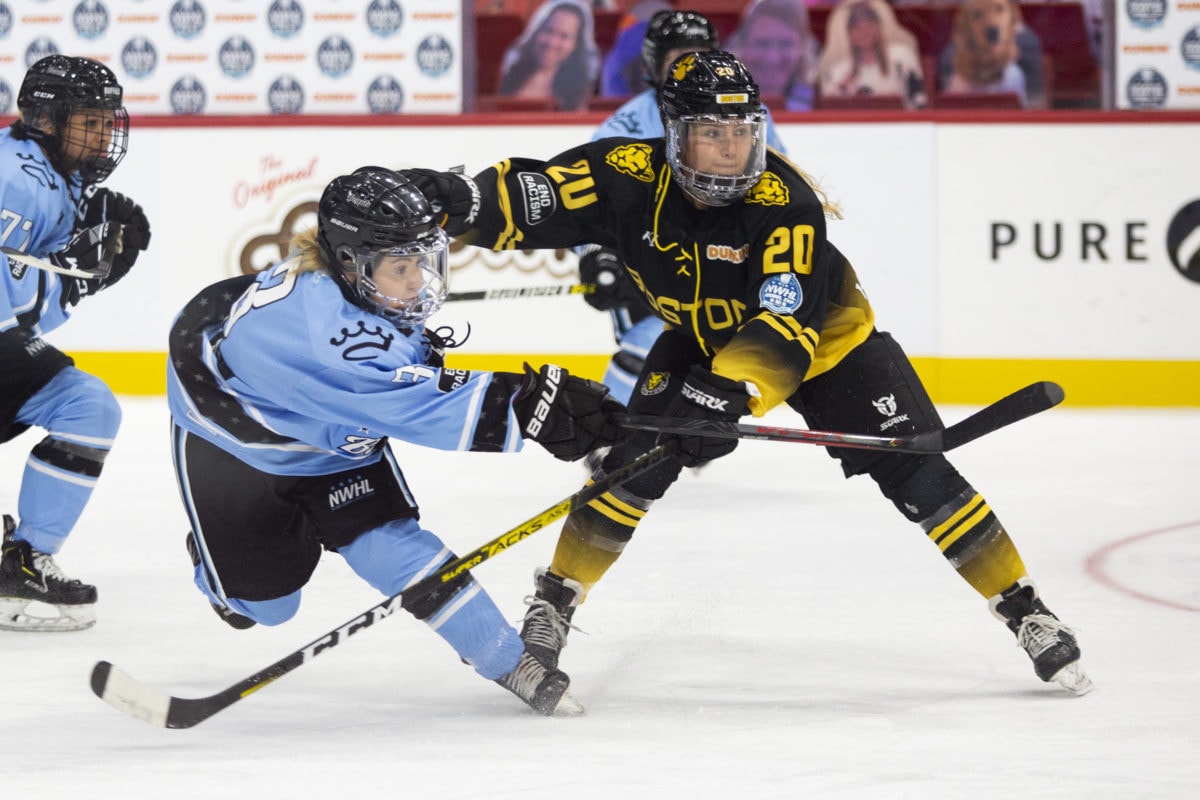 "The first seven days we were in the bubble I think we had eight new players and maybe they didn't know what to expect," Mara said. "After that Connecticut game where we lost 4-1 things turned around for us."
The Pride struggled out of the gate, scoring just one goal in three of their first four games, but by the end of the ten days in Lake Placid, they were clicking on all cylinders and looked similar to the previous edition of the team. To be fair as Mara mentioned, they were implementing eight new players to the lineup.
"The games didn't go our way, but our team played well. We were doing things right, just a couple of bounces didn't go our way," said Pride GM Karilyn Pilch. "There were some uncontrollables like players getting injured. (Now), we need to win two hockey games to bring the Cup back to our city."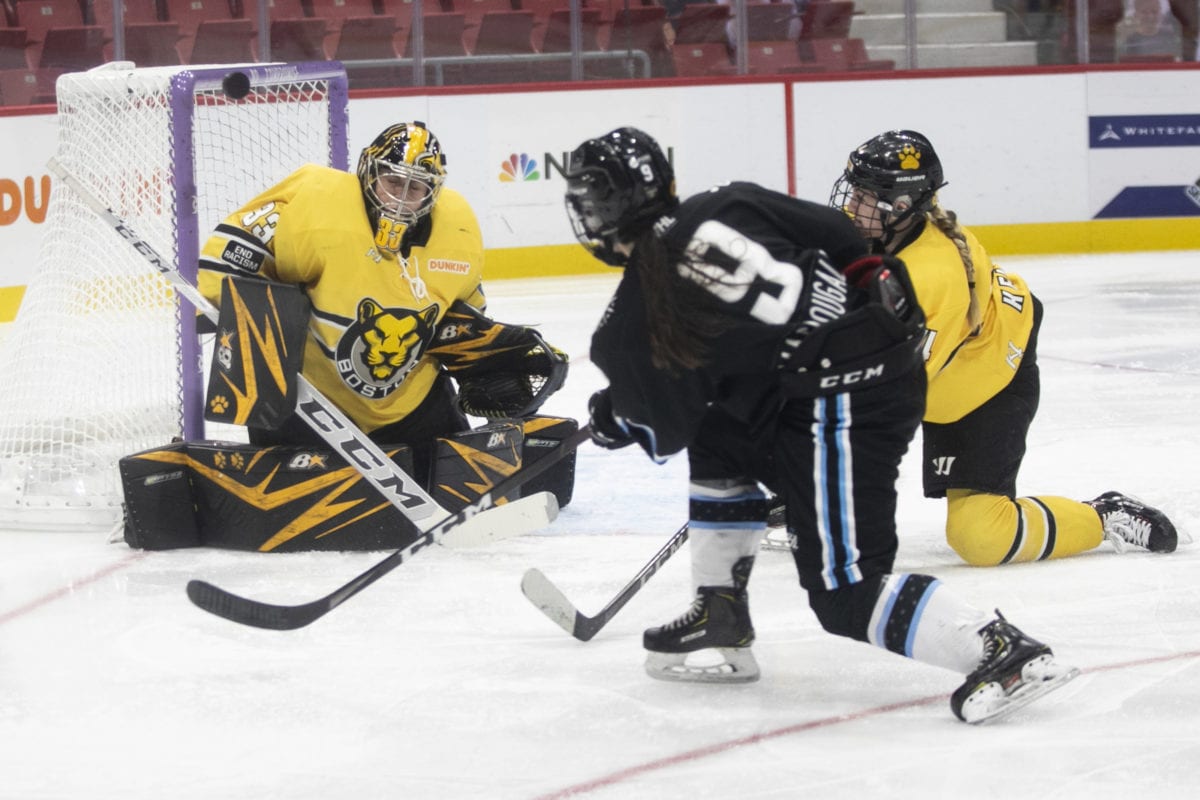 Earlier this week the NWHL announced that the semifinals and final, which couldn't be played in Lake Placid because of multiple covid-positive cases across all teams, would take place in Boston's Warrior Arena on Mar. 26 and 27 – and that as they were originally scheduled to be, the games will be broadcasted live on NBCSN.
The first game will be Boston vs. the Toronto Six and the second semifinal will feature the Whitecaps against the Connecticut Whale. The winners will play on March 27 for the 2021 Isobel Cup.
The Pride had a zoom meeting with media members on Mar. 11 and here are some of the highlights from that session. 
*Coach Mara confirmed that everyone is available for his team, including forward Mary Parker (left the bubble), and defender Jenna Rheault (broken wrist).
Home Team Advantage?
"I would say the on-ice component of that question is a little bit of an advantage, maybe for half of our team which is returning players," said defender Kaleigh Fratkin, who led all players in assists with nine in Lake Placid. "But we'll be staying in a hotel too (like the other teams), so we don't have the luxury of being able to sleep at home and go through your traditional pregame routines."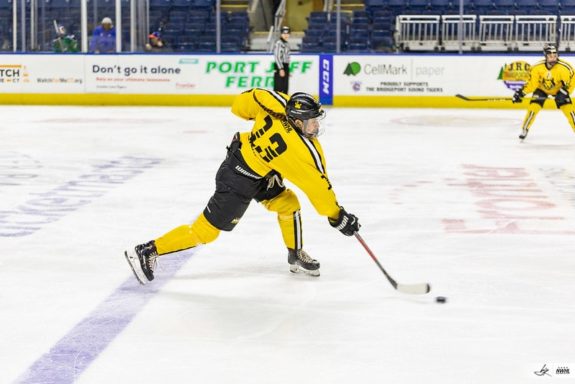 "I think we're all on a level playing field when it comes to that. I'd say our biggest (home) advantage usually is when our fans are there. We won't have that."
Unfortunately, there will be no live fans in the stands for the three games at Warrior Arena to cap off the 2021 NWHL season.
"I believe we'll have a sellout crowd of cardboard cutouts," added Pilch. "I did say to someone the other day if I never have to move a cardboard cutout again I will be a very happy person! Hopefully next year actual people are sitting in the stands."
Staying Ready Since Lake Placid
"For me, it was definitely a little weird coming back from isolation," said Lovisa Selander, the reigning Goaltender of the Year. "The first skate we had it was kinda like, 'am I just out of shape or is it a little bit of covid lingering.' I think everyone felt the same that first practice. It's been nice to watch some NHL games and enjoy some hockey for now with a couple of weeks before we finish our season."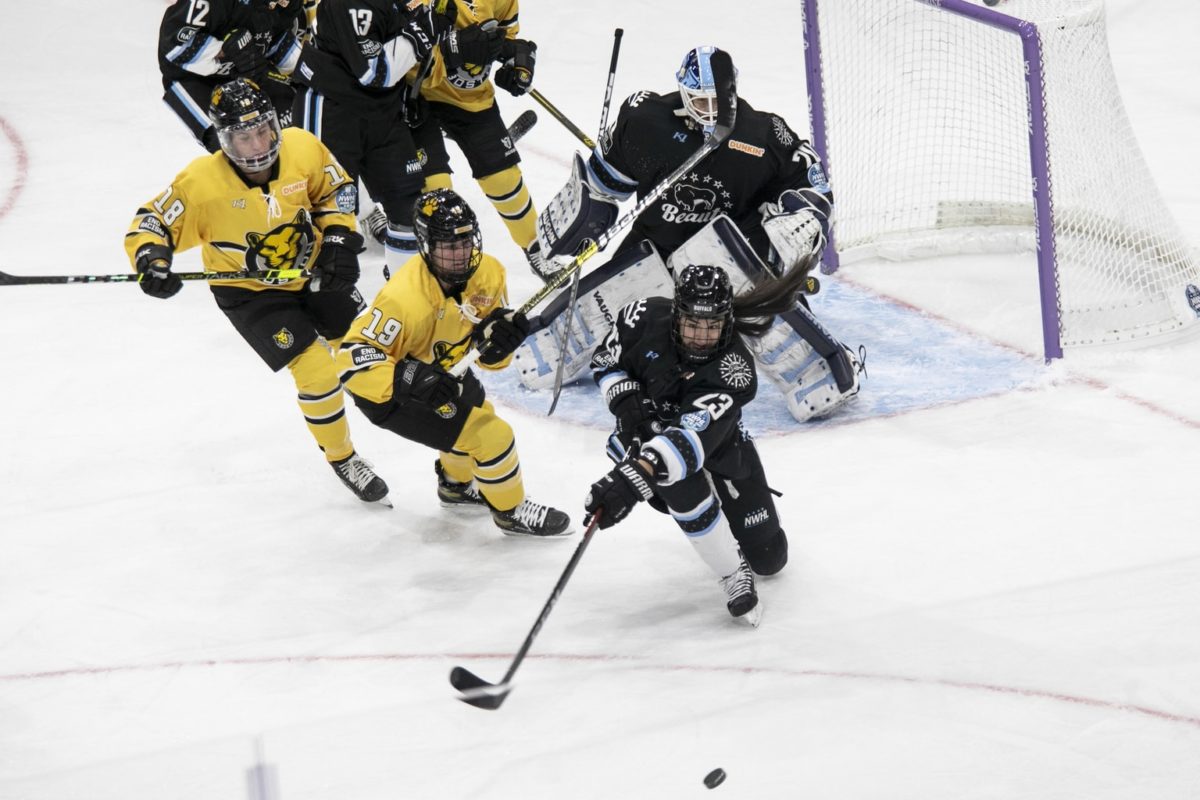 "A lot of us have doing off-ice training and a handful of us go to the gym 3-4 times a week. We've also been on the ice three-four days a week," said Sammy Davis, who led all rookies in goals and points in Lake Placid. "The first week when we came home a lot of us had to quarantine, so we had a little bit of time off. But we've been back at it for about four weeks now. We've stayed pretty focused and we're ready to go."
Rookies + Returners?
"It was definitely a slow start for us and the first couple of games didn't go the way we wanted them to go," said rookie defender Taylor Turnquist, who had three points/assists in seven games.
"I think once we started to win our team really came together as a whole. This team has confidence from our rookies all the way up to our captains. Us coming together as a team at the end of the bubble is really going to help us in these final two games."
NWHL Showcase on NBCSN
"It's obviously incredible," said captain Jillian Dempsey. "When we think back to the inaugural season we were hoping to grow, hoping to get to this point. We are playing our games and can extend and reach a new audience."
Related: Kaleigh Fratkin, NWHL Pillar & Trailblazer
For Dempsey and Fratkin, this is a long time coming. They are two of the NWHL's OGs – with the league since day one – and have been building towards this since they first signed with the NWHL in 2015.
"We want the exposure, we want the spotlight to be on the NWHL and women's hockey," added Fratkin. "I think it's something that is going to open up doors to everyone around the nation – having the opportunity to see the quality of hockey, the style of play, and the type of players that we have in this league."
"The fact that people in primetime on Friday and Saturday night can find us on their TVs, while NHL games are going on and other sports are going on, and we're going to be on at the height of that is special. I'm pretty proud to be a part of it and I'm happy that NBC gave us this platform and the opportunity to do it given what happened in Lake Placid."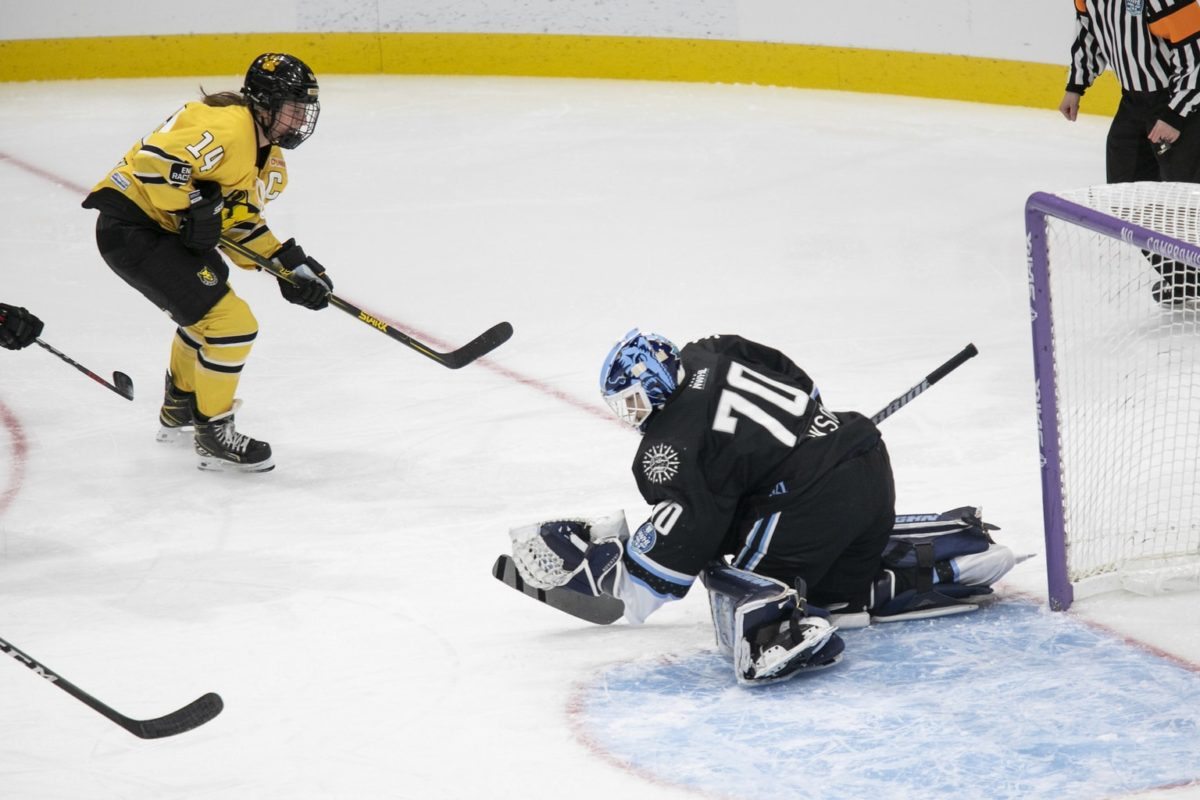 "We're thrilled to be playing on such a well-known network that reaches a vast amount of people," added Dempsey. "The only thing that could make this better is if we take care of business and get to celebrate (a championship) on the network as well. We're very appreciative of NBC for airing our games and giving us that platform."
Boston's Cup to Lose?
"I have all the confidence in the world that the team we want to show up will show up on March 26 against Toronto," said Mara.
After so much time off and so many players recovering from covid, there is no way to know or quantify what will happen on March 26 & 27, but the Boston Pride find themselves in a solid position as they get ready to win their first NWHL championship since the league's inaugural season.
Dan Rice is in his 9th year of reporting for THW & has covered NJ Devils home games for 15+ years at various websites. He began his journey working for legendary broadcaster/writer Stan Fischler from 2002-04 & completed an internship at the ECHL; he also has been writing features for the NWHL (nwhl.zone) website since 2016.