Heading into the 2020 offseason, Tampa Bay Lightning general manager Julien BriseBois had a lot on his plate. While Tampa Bay had just won their second Stanley Cup in franchise history, there was uncertainty surrounding the team due to a deep cap crunch and a flat salary cap.
Of most concern was the Lightning's big three restricted free agents (RFA's), who were considered cornerstones of the franchise, but all came due for a raise at the same time. Everyone knew that BriseBois wanted to keep these players, but it was uncertain how it would be possible.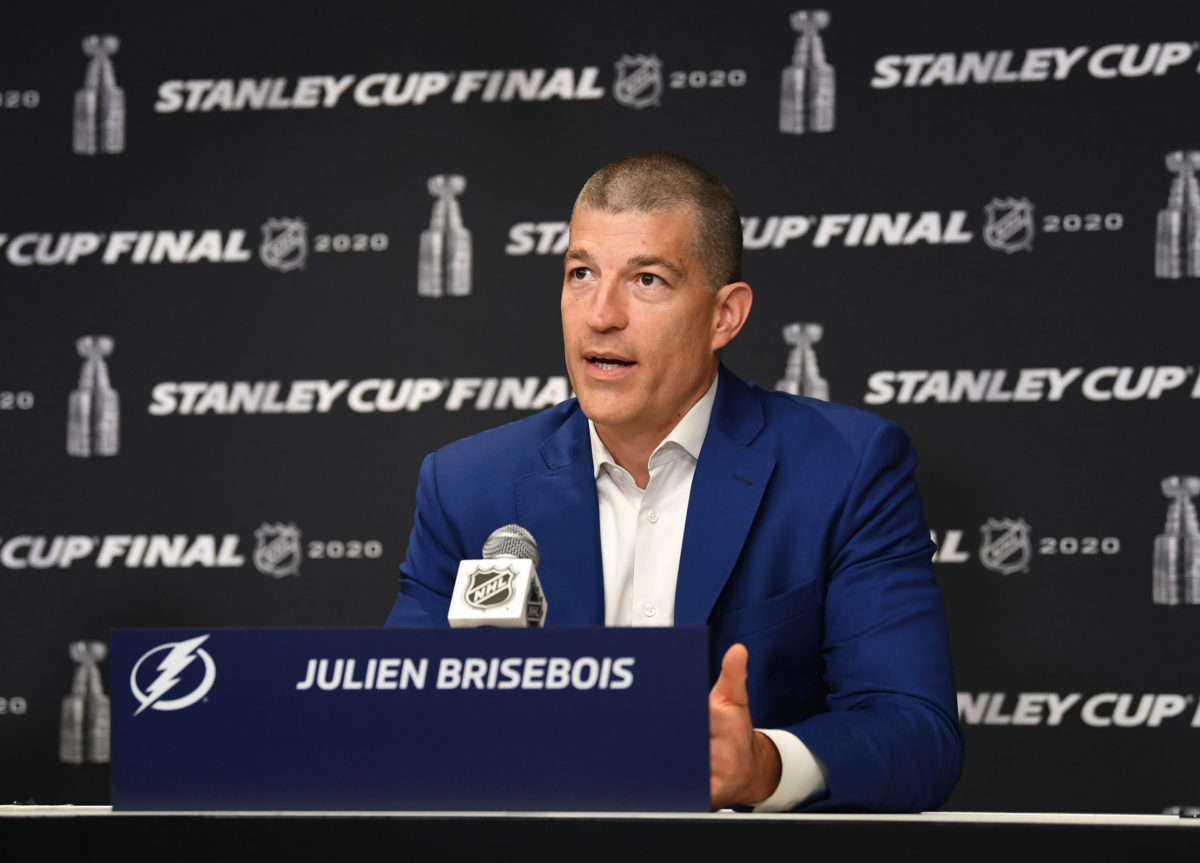 After a flurry of activity heading into Christmas, the Lightning had their answer. While it took Nikita Kucherov missing the 2020-21 regular season with a hip injury, this opened up enough money for BriseBois to extend Mikhail Sergachev, Erik Cernak and Anthony Cirelli.
While there will be some gripes about how the Lightning temporarily solved their cap crunch, what may get lost in this story is the actual contracts the players signed. Sergachev, Cirelli, and Cernak took three-year bridge deals, all carrying a reasonable to below market value cap hit for what they provide to the team.
Related: Lightning Sign Defensemen Cernak and Rutta to Multi-Year Deals
This is nothing new in Tampa Bay, though. Over the course of the last decade, the franchise has remained committed to the bridge deal, even as its popularity wained across the league.
Lightning Believe in the Three-Year Deal
More than a year ago, the Lightning found themselves in a different but still difficult position. As the 2019 offseason dragged on, they were working out a new contract with Brayden Point, who was an RFA coming off a 40 goal scoring season. While many speculated that he could receive a massive extension like what Mitch Marner eventually signed, instead he ended on a bridge deal that was team-friendly.
Sure, his $6.75 million cap hit makes him the third-highest paid forward on the team, but it is well below what some of his contemporaries have received.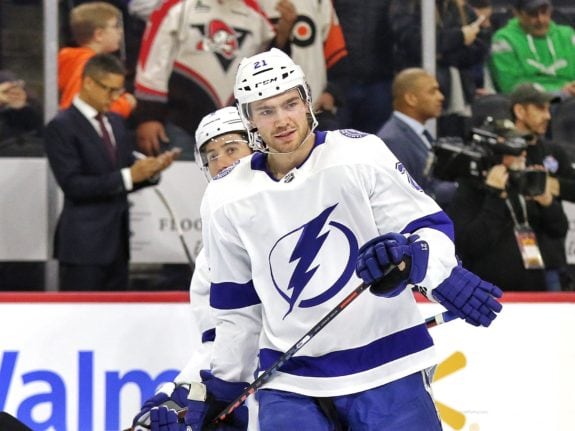 While BriseBois was in charge of Point's contract, it was Steve Yzerman who really committed the Lightning to these two to three-year deals for young RFA's, even if they were coming off star seasons. Tyler Johnson, Ondrej Palat, Andrei Vasilevskiy, Alex Killorn, and Nikita Kucherov all signed one of these extensions before receiving their big five to eight-year deals in their final round as an RFA.
Each time one of these deals was signed, speculation began about why Tampa Bay were committing to the bridge deal instead of immediately locking down a player they thought would be part of their core for six-plus years. While they could have just bit the bullet, these team-friendly contracts gave the franchise was some needed flexibility to make trades or free-agent signings to stay competitive in the short-term.
Related: Lightning That Got Away: Seth Jones
And, even though it could be perceived as a lack of commitment by Tampa Bay to these players, each signed another extension with the franchise, meaning they weren't turned off by the negotiation.
How Recent Bridge Deals Have Changed in Tampa Bay
There is one big change to Tampa Bay's recent bridge deals, however. In short, the base salary of the final year of a bridge deal becomes the starting negotiation point for a player's next extension as an RFA.
So, in the case of Point, his base salary is $9 million in his final season, meaning that Tampa Bay would need to give him a qualifying offer of at least $9 million for any long-term extension. Given his current level of production, that would be around his market value, but the Lightning didn't always build in these expectations.
For example, the base salary of the final year of Kucherov's bridge contract was $5.5 million, which was nowhere near the $9.5 million deal he eventually signed. This was similar for Vasilevskiy, who's bridge contract carried a $4 million base salary, which was well below the $9.5 million he eventually received in his long-term extension.
When you look at the deals both Sergachev and Cirelli signed, you see that BriseBois is expecting big things from these players. In the final year of their extensions, they carry a salary of $7.2 million, meaning that the qualifying offer on their long-term contract will start at that amount.
If they continue developing at their current rate, this will be in-line with their future expectations. However, if something happens over the next three-years, it could handcuff the Lightning in negotiations.
Related: 2021 World Juniors: Draft Eligible Players to Watch
So, while their current deals are very reasonable, they are gambling that these players have not reached their full potential yet. Given their production so far, this is a gamble that is likely to pay off for the Lightning.
---
---