In today's NHL rumor rundown, does how well Philip Broberg is playing at the World Junior Championships give the Edmonton Oilers hope for the future? So much so that he could see playing time this season? Are the Boston Bruins exploring the trade market before signing Zdeno Chara? Are the Columbus Blue Jackets willing to trade David Savard and why is Michael Grabner deciding not to sign with an NHL team right now?
Oilers Broberg Shines in First Game for Sweden
There's good news for Oilers fans as prospect defenseman Philip Broberg — who was named captain for Team Sweden at the World Junior Championships — put on a display in a 7-1 win for Sweden over the Czechs on Saturday. Broberg had three assists over the first two periods and 14:34 of ice-time.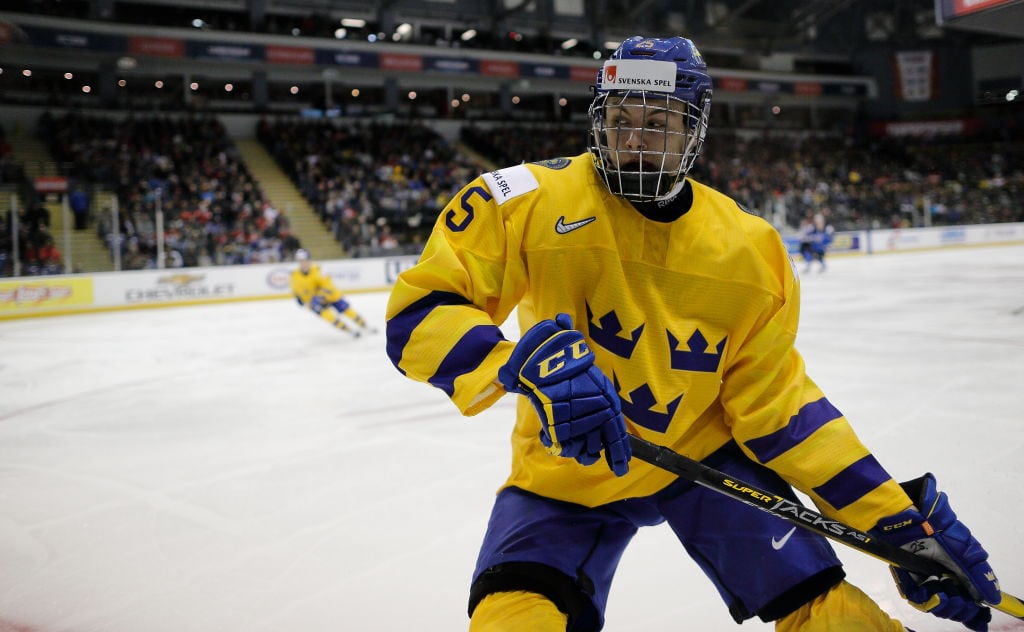 With the game out of reach, his ice time decreased. That said, he was named Player of the Game and through the first two periods, he looked like a defenseman with an unlimited ceiling for potential.
Does this mean that the Oilers will change their minds versus sending him back to Sweden when the tournament is over? There are a lot of people predicting he'll have a breakout tournament. He might make it hard to ignore him.
Bruins Exploring Trade Market Before Signing Chara
There's a good chance the Boston Bruins will eventually sign defenseman Zdeno Chara. But, before they do, it sounds like they want to make sure they've explored all of their options first, as per Fluto Shinzawa of The Athletic.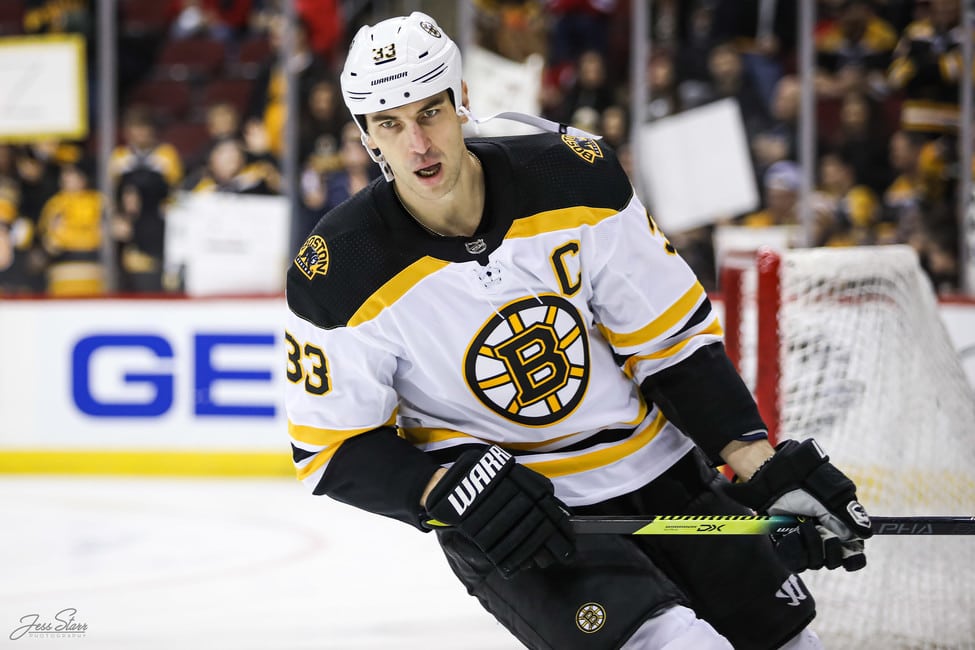 Before committing to bringing Chara back for a 15th season, Shinzawa asked a source about whether or not the Bruins will sign him imminently. They responded : "Not sure." He added:
"Feels like they are waiting to see if the trade market opens anything up first."

source -'Bruins studying NHL trade market before re-signing Zdeno Chara: Source' – Fluto Shinzawa – The Athletic – 12/21/2020
Even if a trade is not out there, it sounds like the Bruins need to know that Chara is agreeable to decreased playing time. If the 43-year-old says no, or he's unwilling to take on a smaller role, he could look to sign elsewhere.
Related: 3 Takeaways From Canada's Blowout Win Over Germany
Blue Jackets Willing to Trade Savard?
While discussing the idea of a David Savard trade out of Columbus, The Fourth Period suggested the Philadelphia Flyers, Calgary Flames and Winnipeg Jets might be teams interested in the defenseman. Reports suggest the Flyers would be potentially willing to move James van Reimsdyk to land him.
As per a report, they write:
"The Blue Jackets are still looking for extra fire power up front and could move Savard to get it. He has one-year left on his contract and several teams in need of a right-shot defenseman had inquired in the early-part of the off-season."
Senators Acquire Stepan, Arrival Could Be Delayed
After the Ottawa Senators made a trade with the Arizona Coyotes to acquire center Derek Stepan, Pierre LeBrun of the TSN posts there might be one small hurdle to him joining the team.
Derek Stepan's agent Matt Oates says the veteran centre is excited to join an up and coming team like the Senators. The pending birth of a child is the only little wrinkle, will likely delay his arrival into Ottawa. But hockey-wise, Stepan is excited.
Grabner to Wait on Season Before Signing
According to Craig Morgan of the AZ Coyotes Insider, former Coyote forward Michael Grabner will be waiting on the NHL 2020-21 season to get under way before deciding on his playing future.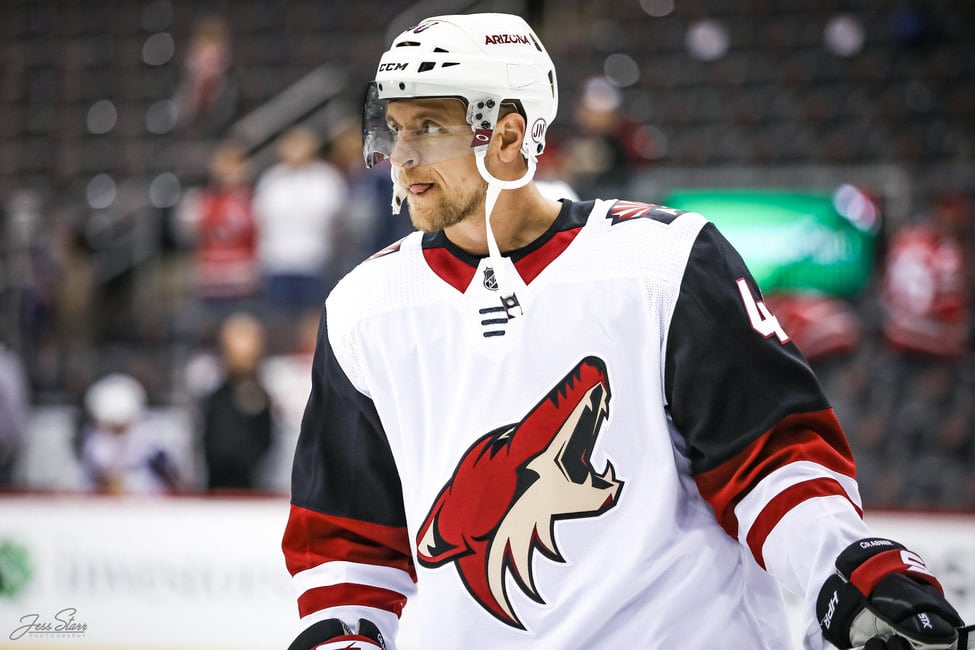 "Grabner (bought out) said at the start of free agency that he'd wait until camp was closer before exploring his options. Per source, he has spoken with a few teams but it appears that Grabner will wait until after the season gets going to make a decision."
Grabner, 33, is coming of a couple of less productive seasons in Arizona. During the 2019-20 campaign, he posted only eight goals and three assists in 46 games.
Opt-Out Deadline is Today
Today (12/27) is the date both the NHL and NHLPA agreed to set as a deadline date to voluntarily opt-out of the 2020-21 season. It will be interesting to see if any names pop up on the wire.
Names to watch might be some of the same players who opted out of the bubble. They include Travis Hamonic and Tuukka Rask.
---
---
Catch up on all the latest NHL Rumors