Whenever you discuss a mock trade, it's impossible to not look like a fool. Player value is highly subjective, after all, and a prospect or first-round pick that you hold dear may be casually thrown into a real-life trade as the byline for a bigger deal.
Because of this, I normally try to not spend too much time thinking about mock trades, since the odds of being even remotely close to right are zero.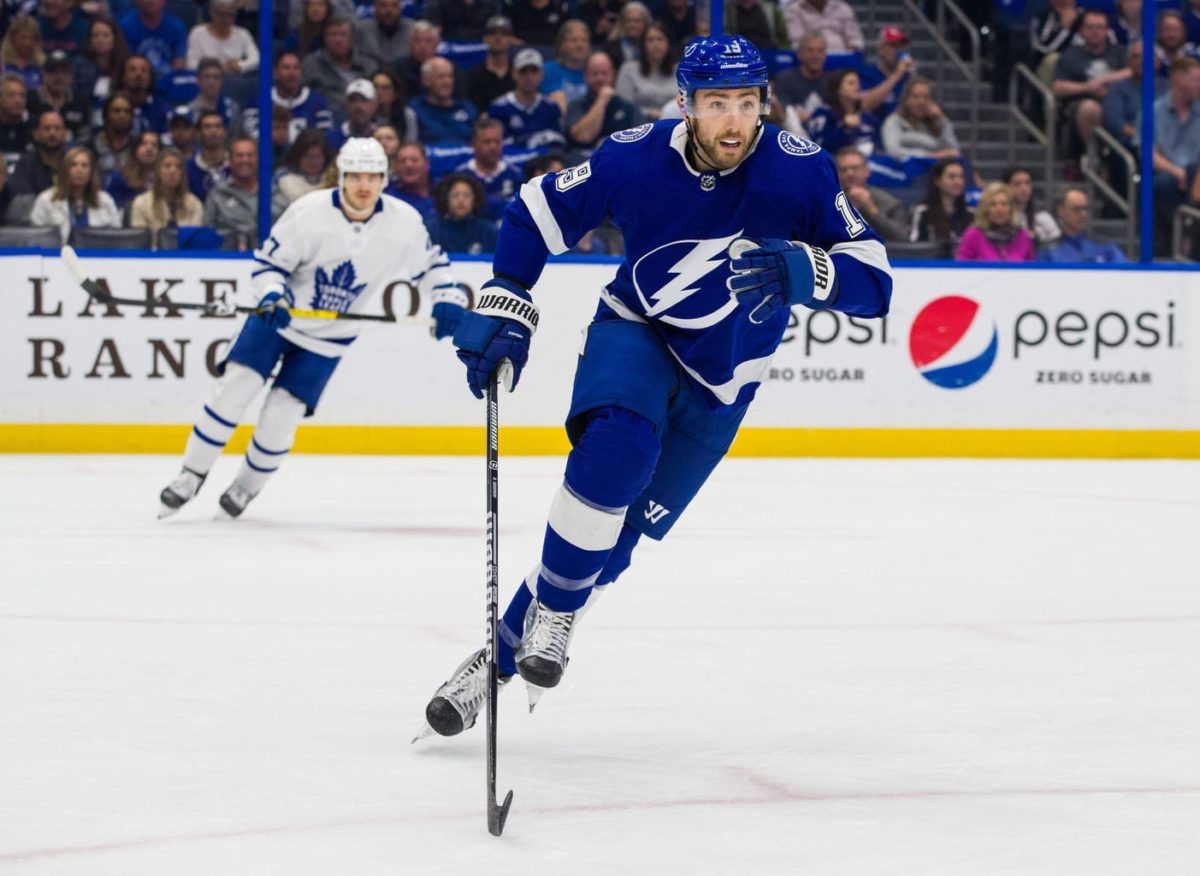 However, when fellow THW writer Tony Wolak asked about writing a joint article discussing a mock trade between the Lightning and Detroit Red Wings, I decided to take him up on the offer. Given how much time everyone has spent thinking about cap space this offseason, it felt like this topic would offer a good jumping-off point for a larger discussion by both fanbases.
Related: Red Wings & Lightning: Mock Salary Cap Trade
Heading into this topic, I took the mindset of this trade being a worst-case scenario for the Lightning. They are getting ready to start training camp, are sitting above the cap ceiling after re-signing Mikhail Sergachev, still have restricted free agents Anthony Cirelli and Erik Cernak left unsigned, and have to ask a team like the Red Wings for help.
In the scenario, the Lightning have almost no leverage, and as someone who watched Steve Yzerman work for the better part of a decade, I know that he would get maximum value for his remaining cap space. Simply put, there is no winning in a trade like this, as Yzerman holds all of the cards.
With this in mind, I focused on moving Tyler Johnson, who carries a $5 million cap hit for four more years, and Alex Killorn, who carries a $4.45 million cap hit for three more years, in a bundle deal. This would clear more than $9 million, making the Lightning cap compliant, while opening up enough space to sign at least one, if not both, remaining restricted free agents.
Lightning Lose Big in Any Red Wings' Trade
After a bit of back and forth, a deal eventually took shape as follows: Tampa Bay trades Johnson, Killorn, a 2021 first-round pick, a 2022 second-round pick, and goaltending prospect Hugo Alnefelt to Detroit for a 2021 fourth-round pick.
In any other offseason, Tampa Bay would get positive value out of players like Killorn or Johnson, but in a world where cap space is at a premium, trying to move the remaining years of their contracts feels almost like an impossibility.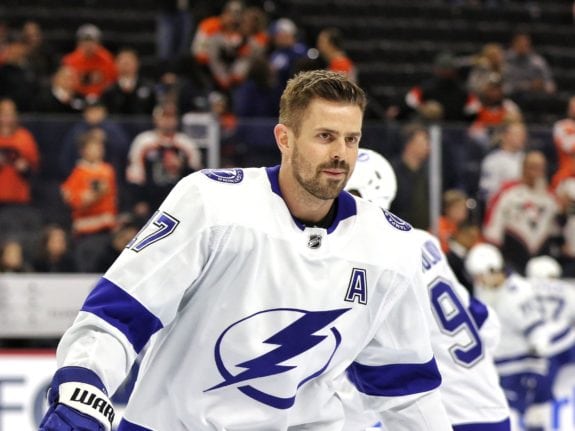 This meant that the package of futures would need to be substantial, with the thought being that a first and second-round pick were necessary to get the deal started. Next was a prospect with high-end potential, which ended up being Alnefelt at the request of Wolak.
While I know that Tampa Bay doesn't want to lose Alnefelt, the development of goaltenders is always tricky. Yes, he has starter potential, but the Lightning also have two more goalies in their system who are on track to compete for AHL starting time in the next two to three seasons, making him feel slightly more movable than other options.
Related: How Deep is the Lightning's Goaltending Pool?
Finally, the fourth-round pick in return from Detroit was due to the Lightning typically acquiring mid-round draft picks whenever they make a deal, big or small. This felt like a better fit than a low-cost forward prospect, especially since Tampa Bay has a number of young forward prospects ready to compete for NHL ice time.
Why Would the Lightning Make This Trade?
While working on this mock trade, I kept asking the question… Would the Lightning make this deal? It's clear that they are giving up valuable futures to simply get rid of contracts of players who are still productive, which feels like your paying someone just to move backward.
After thinking about it, however, I came to the realization that what Tampa Bay currently has in Cirelli, Sergachev, and Cernak would be the best-case scenario for any futures they would lose in a trade. After all, when you make a pick, you hope that they will eventually turn into a top-four defenseman or a top-six center.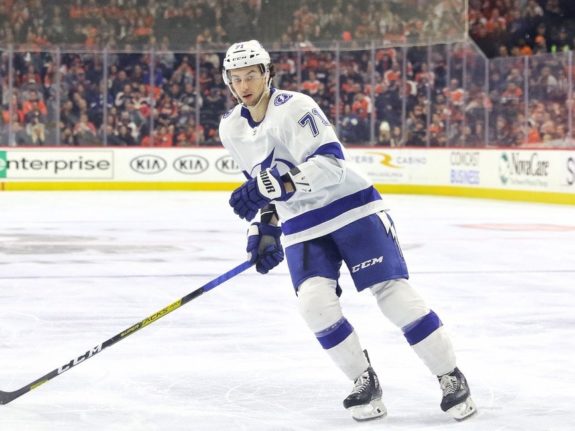 Those three players, all age 23 or younger, represent the future far more than a draft pick, even one as valuable as a first or second-rounder. They are proven assets, and while there's a chance that a pick can become the next superstar, it's also just as likely that they never pan out in the end.
Would Lightning Make This Trade?
After spending some time thinking about the current value of cap space, it has become clear that the remainder of this offseason will be painful for the Lightning. Whether it's giving up future assets to see franchise faces jettisoned from the team, or watching young players entering their prime walk away for pennies on the dollar, there will be some loss no matter what happens.
However, in a mock trade like the one presented, that loss can be mitigated. Yes, giving up high draft picks or top prospects to shed veteran contracts is far from ideal, but it is necessary to stay competitive in the salary cap world.
Related: Lightning Fans Sent a Special Message for the 2020 Stanley Cup Run [Video]
Retaining Cirelli, Cernak, and Sergachev is more important than draft picks, as those players will have an impact on the Lightning both now and in the long term. So, while this mock trade stings, it would still represent a path forward for Tampa Bay as they work their way out of this cap crunch.
---
---