On Oct. 12, the Montreal Canadiens signed forward Tyler Toffoli to a four-year contract with an average annual value of $4.25 million. Certainly, when general manager Marc Bergevin brought in the free-agent forward who had most recently played with the Vancouver Canucks, the belief was that this prolific new arrival could become a goal-scoring addition to the Canadiens' roster.
Related: Canadiens Have Big Expectations for Rookie Alexander Romanov [Video]
But how many goals can Toffoli score during the 2020-21 season? That's the question Kyle Bukauskas and Eric Engels debated during the edition of Canadiens' Over/Under shown on the video below. Given the upcoming season would be only 56 games, rather than a full 82, would the young winger be able to score 19 goals during that shortened season?
Bukauskas Goes Over – Toffoli Will Score More than 19 Goals
Bukauskas went first and chose "over," sharing his belief that Toffoli would score more than 19 goals. His reasoning was that Toffoli scored 24 goals in fewer than 82 games last season and could more than match that number. First, although Bukauskas knew Toffoli had only broken the 30-goal mark once during his career, he made the point that Toffoli had a great end of the season with the Canucks, which had proven he could produce right away in a new environment.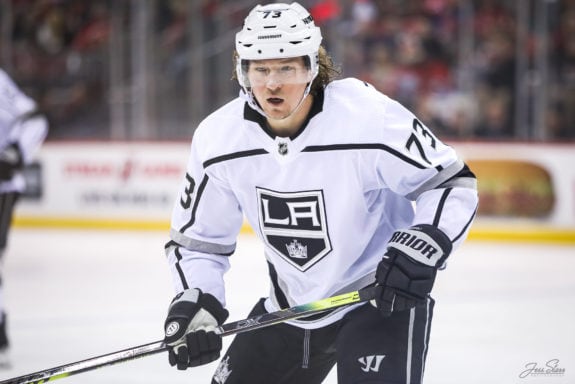 Second, Bukauskas pointed out that Toffoli would be given the chance to play with both Jonathan Drouin and Nick Suzuki, who are both great set-up guys. During the 2019-20 season, Drouin only played in 27 games because he suffered wrist and ankle injuries, but he's one of the Canadiens better forwards when he's healthy. Suzuki is an emerging young star who simply got better as his 2019-20 rookie season progressed. His game is destined to improve.
Both Drouin and Suzuki are good passers; and, adding the time Toffoli spends on the Canadiens' power play, that adds up to a high-goal-scoring season. Bukauskas' call? At least 20 goals.
Eric Engels Goes Under – Toffoli Will Score Fewer than 19 Goals
Engels suggested that he didn't want to burst the bubble for Canadiens' fans, but then he went ahead and did just that by predicting Toffoli would score fewer than 19 goals. He pointed out that, although the 28-year-old winger had scored 24 goals in 68 games, during his first 58 games he only scored 18. That's the number Engels saw him scoring in 56 games this season.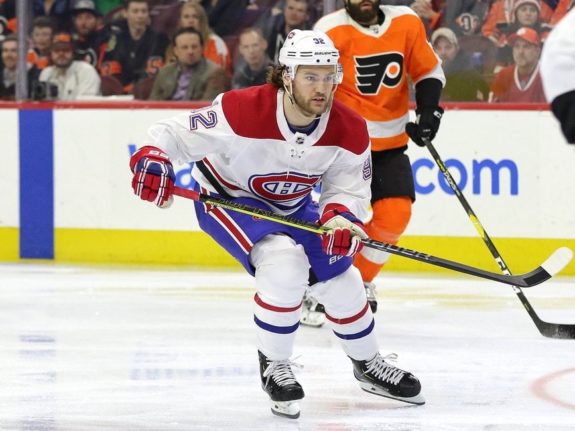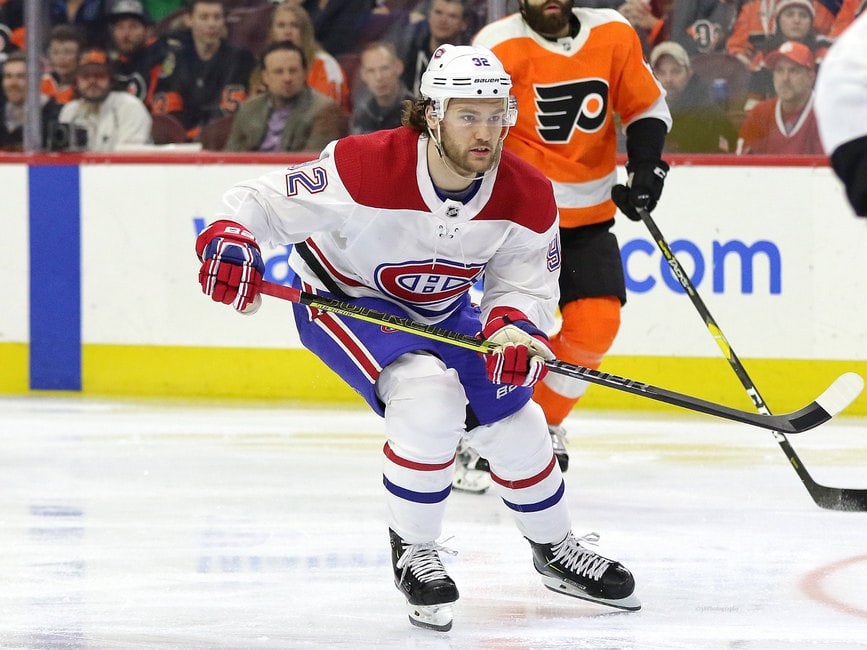 Engels also pointed out that the Canadiens' offence would be spread out across the team because there wouldn't a single dominant line. Instead, the team would likely ice three scoring lines and even a fourth line that could chip in with the scoring. For Engels, it all depended on how the lines were playing on any game.
Finally, Engels pointed out that he believed Toffoli's playing for a new team on the east coast of Canada with all the traveling that would entail would limit Toffoli's scoring. Thus, he believed 18 goals were about the right number, which for the over-and-under was close, but no cigar. Toffoli would score under 19.
My Call About Toffoli's Goals Total?
For my money, watching Toffoli play with the Canucks during the season's end, he's capable of scoring more than 20 goals. Last season was the fourth time during the last six seasons Toffoli had put up 40-plus points.
Related: 7 Cool Things About Carey Price
Given that he's likely to play alongside Drouin and Suzuki; or, even have a crack playing with newcomer Josh Anderson on the second line, Toffoli will score more than 20 goals in a 56-game season.
---
---