The Tampa Bay Lightning acquired defenseman Mark Streit from the Philadelphia Flyers in exchange for Valtteri Filppula, a fourth-round pick and a conditional seventh-round pick in the 2017 NHL Entry Draft on Wednesday. Lightning general manager Steve Yzerman then sent Streit to the Pittsburgh Penguins in exchange for a fourth-round draft pick, according to ESPN's Pierre LeBrun.
Mike Streit's salary now being paid like so: PHI (4.7%) TB (50%) PIT (45.3%)

— Chris Johnston (@reporterchris) March 1, 2017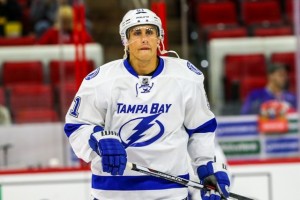 Filppula, 32, has seven goals and 27 assists in 59 games this season and has one year remaining on a contract that pays him $5 million annually. He was fifth on the Lightning in scoring at the time of the trade where he's brought a veteran presence and been relied upon heavily in the faceoff circle during the past four seasons in Tampa Bay.
The Finnish forward had a modified no-movement clause and absent being moved ahead of the NHL's Expansion Draft in June, was set to be one of four players the Lightning would have been forced to protect — a list that also includes Ryan Callahan, Victor Hedman and Steven Stamkos.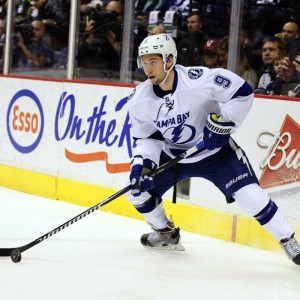 Without Fippula's contract, the Lightning have opened up another spot on the protection list for the team's forwards. The Lightning have two options leading up to the expansion draft — to protect eight skaters and a goaltender, or alternatively, opt to protect seven forwards, three defensemen and a goalie. The Lightning will likely opt for the latter, and after Stamkos and Callahan, the list of available forwards that are eligible for exposure in the expansion draft are J.T. Brown, Jonathan Drouin, Tyler Johnson, Alex Killorn, Nikita Kucherov, Vladislav Namestnikov and Ondrej Palat.
Yzerman, who was up against a salary cap crunch as the team began this season faces another tall task this summer as Drouin, Johnson and Palat are set to become restricted free agents and Hedman's eight-year contract extension kicks in starting next season.
Streit, 39, brings instant help to a Penguins blue line that's been battling injuries as they round out the back end of the regular season and prepare for what they hope will be another deep postseason run.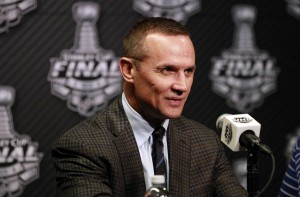 Streit has compiled five goals and 16 assists in 49 games while averaging over 19 minutes of ice time per contest. He earns $5.25 million this season and is set to become an unrestricted free agent this offseason.
From the Lightning's perspective, this was a creative move by Yzerman and his staff to shed a large salary while also opening up an expansion draft protection slot — addressing two significant off-ice concerns for the club as they prepare for another important summer.