For a player with a resume that reads like the one Los Angeles Kings defenceman Drew Doughty has put together, it would seem hard to believe he still might have more to give. However, with longtime head coach Darryl Sutter no longer in the mix and the possibility of the Kings playing a bit more of an offensive style, no one should be surprised if the London, Ontario native ends up delivering the best season of his career in 2017-18.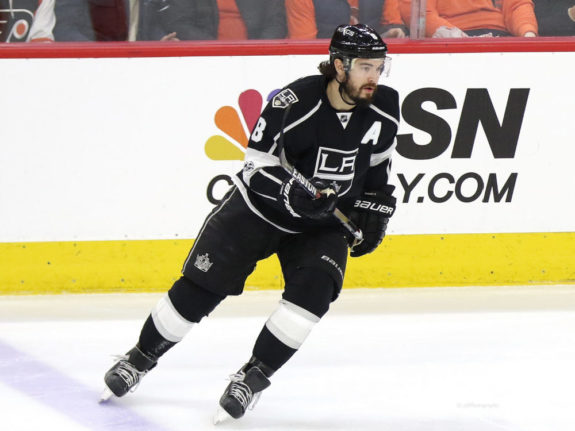 Now in his tenth year as an NHL player, there is little Doughty has yet to accomplish. From a team standpoint, he has won everything there is to win. A pair of Stanley Cups, two Olympic Gold Medals, a World Cup championship and he even has a World Junior Gold to boot. Not too shabby a run for a kid who was selected second overall in the 2008 NHL Entry Draft by the team he grew up cheering for.
Not Much Doughty Hasn't Done
Long considered to be among the league's best all-around blueliners, the two-time 50-point man already has a Norris Trophy on his mantlepiece and finished top three in voting on two other occasions. With that said, Doughty possesses the necessary skill-set to be a perennial 60-plus point player but has settled into that 40 – 50 point range in the Kings defence first system.
After winning two Cups in three years from 2012-2014, Los Angeles has missed the playoffs in two of the last three seasons and the latter ended up costing both Sutter and general manager Dean Lombardi their jobs. Despite enjoying the kind of success they did, with many players performing well below their career norms, the organization needed to change things up and their star defenceman concurred.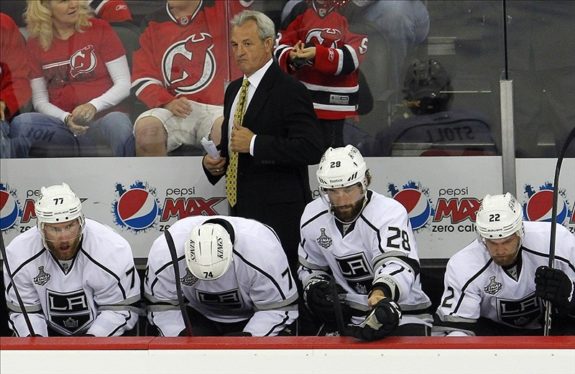 Upon arriving at training camp in early September, Doughty spoke with Matt Larkin of The Hockey News and the statement below tells us everything we need to know about where his headspace was at.
Dean and Darryl were great for the organization and great for me as a player. I love them so much. They're awesome. At the same time, it was necessary to make a change, I'm not saying that Dean should have been gone, but we needed a coaching change, and we made great decisions there.
Seems fairly self-explanatory and if the Kings' start to 2017-18 is any indication of how the group likes playing under new head coach and longtime assistant John Stevens, it looks as though the right decision was made. While still early days, Los Angeles has yet to lose in regulation with a 5-0-1 mark and No. 8 has led the charge from the backend with five points in six games, including a pair of game-winners.
Kings Needed Change Behind the Bench
As an added bonus, the coaching change seems to have re-energized Dustin Brown and Anze Kopitar, who are both coming off dreadful campaigns in 2016-17. Be it having a clean slate under a new coach or just the simple fact of hearing the message come from a different voice, the Kings are responding and these players look to be genuinely enjoying themselves for the first time in ages.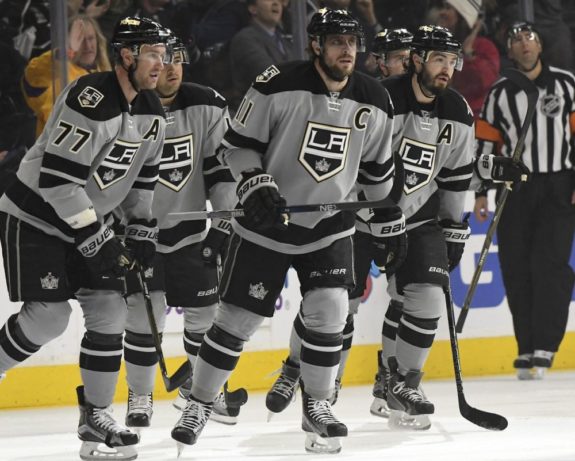 Does that mean Stevens will have them playing a completely different style? Of course not, as Los Angeles will remain a defence-first side, like every other team in the league but the Toronto Maple Leafs. Where things will be different, are the reins will be loosened on and off the ice and the latter could end up being the biggest difference maker of all.
There is no question the Kings need to do a better job of allowing their skilled players the opportunity to showcase their talents on the ice and not having them focus solely on being a shutdown group. However, the no-nonsense intensity that Sutter expected daily from his players grew tiresome long ago and Stevens has already indicated players will be allowed to prepare how they need to for games and be who they are off the ice.
Drew Doughty making post-game dinner plans with Matthew Tkachuk. pic.twitter.com/4wMXwpqGGM

— LA Kings (@LAKings) October 12, 2017
Doughty has always been known as one who tries to enjoy himself as much as possible whenever he is at the rink and not surprisingly, that didn't always sit well with the previous coach. With unrestricted free agency not too far off in the distance and the three-time All-Star both content and fully engaged with his current lot in life, we could be in-store for one heck of a year from the soon-to-be 28-year old and it should be fun to watch.
Also available from Rob Soria: 
Connor McDavid: Hockey's Next Great One
Rob Soria is the Author of Connor McDavid: Hockey's Next Great One. He has chronicled the Orange and Blue since creating his Oil Drop blog in 2011 and has also had his writings featured over at HometownHockey.ca and Vavel USA, where he has covered the NHL, MLB and ATP Tour. Rob was born, raised and still resides in Edmonton, Alberta and can be reached via twitter @Oil_Drop.