Fans of the Los Angeles Kings are being treated to tremendous hockey right now. After missing the playoffs twice in the last three seasons and being bounced in five games in the first round of the 2016 NHL postseason, it finally looks like the team is putting it back together and returning to Stanley Cup contention. Though it's still very early in the season, the Kings are off to a historic start with a franchise-best 4-0-1 record to start the year.
It's hard to pinpoint exactly what's going right for the Kings to propel them to such a hot start because everything seems to be clicking for the team. The offense is producing with 16 goals through five games – good for an average of 3.2 goals per game with eight different players finding the back of the net. In contrast, they've only allowed nine goals on the year, good for 1.8 goals against per game, with goaltender Jonathan Quick posting a stellar 1.74 goals-against average and .943 save percentage in his first four games.
Dustin Brown Looking Like the Dustin Brown of Old
One of the biggest factors in the Kings' early success has been the resurgence of veteran forward Dustin Brown. Playing on the team's top line alongside captain Anze Kopitar and rookie Alex Iafallo, Brown has scored an impressive four goals and seven points through five games this season. This is important for the Kings as Brown has seen his numbers decline in recent years following an excellent stretch of five seasons from 2007-08 to 2011-12 when he scored upwards of 20 goals and 50 points in each season – including a career-high 33 goals and 60 points in 2007-08.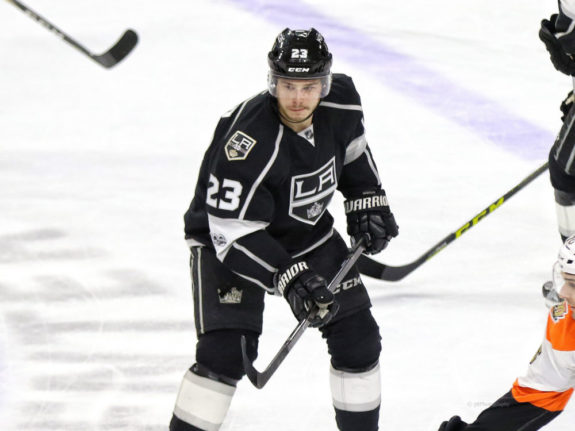 Scoring 18 goals and 29 points in 46 games in the lockout-shortened 2012-13 season, Brown's decline offensively actually began the following season when he scored only 15 goals and 27 points in 79 games and another six goals and 14 points in 26 postseason games en route to the Kings' second Stanley Cup in three seasons. Scoring 11 goal and 27 points, 11 goals and 28 points and 14 goals and 36 points in his next three seasons respectively with the Kings – good for 36 goals and 91 points while skating in a total of 244 games, simply wasn't good enough.
It was a rough time for Brown who was actually stripped of his captaincy in 2016 – a decision he didn't agree with, amid rumors that he was being shopped on the trade market. With Brown producing at this level and the rest of the Kings surging under a new head coach in John Stevens, it's clear that the past is in the past and all parties involved want what's best for the Kings. Brown isn't the only play experiencing a bounce-back season, however.
Captain Kopitar Stepping Up in a Big Way
While Brown, the former captain of the Kings, is seeing a career-resurgence this season, he's not alone. Kopitar, Brown's successor as captain of the team, is starting off the year tied for the team-lead (with Brown) in goals with four and is leading the team in points with eight through five games. While it's early, he's quickly proving that his down 2016-17 season was the exception and not the rule. There aren't many players in the world who are as good in all facets of the game as Kopitar is, and he is a legitimate X Factor on the team.
His resume speaks for itself. Scoring over 20 goals eight times (including two seasons with 32 goals or more) as well as nine seasons with upwards of 60 points (including five seasons over 70 points and a career-high 81 points in 2009-10) Kopitar's offense is unquestionable.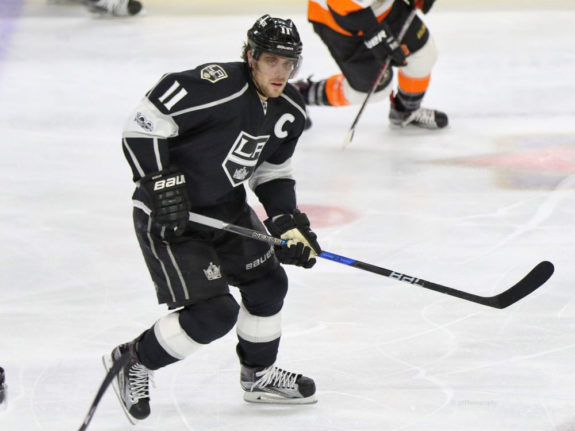 As if that wasn't enough to already justify Kopitar's value to the team, The 30-year-old center has also been a Selke Trophy finalist three times in his career, winning the award following the 2015-16 campaign. Scoring goals, notching assists and playing elite defense as a forward, Kopitar is far and away the Kings' most valuable player; and that's saying something considering the Kings also boast Drew Doughty on their blue line.
Scoring only 12 goals and 52 points in 76 games in 2016-17, however, something simply seemed off for the Kings' captain. As expected, as Kopitar goes, the Kings go. When Kopitar struggles, those struggles translate to the rest of the team. Whether this success of the Kings can be attributed entirely to Kopitar and Brown finding their stride or not, however, is up for discussion. With a new coach and general manager in the fold, there has been a noticeable change in the Kings from last season to this season
John Stevens and Rob Blake Changing the Dynamic
When the Kings fired Dean Lombardi and Darryl Sutter as the team's general manager and head coach in the offseason, it was clear that things needed to change. When a team that's experienced so much success in the 2010s alone fires both their coach and general manager in the same offseason, the status quo simply isn't an option. With a new set of voices in tow with the newly-hired Stevens at coach, Rob Blake at general manager and Dave Lowry as an assistant coach, the Kings have responded in a big way.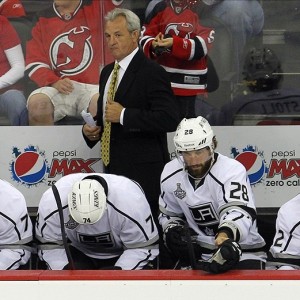 Even outside of Kopitar and Brown, the Kings are finding production across the board. 14 different players have recorded points, the power play is starting to click as of late despite the team only converting on 17.8 percent of man-advantages early this year – making the team roughly a middle-of-the-pack team in that category and the penalty kill has managed to kill off 95 percent of their situations while down a man this season, second only to the Ottawa Senators who have yet to give up a goal shorthanded.
With Stevens running the show as the Kings' bench boss, players are starting to play as if every point counts. It's a narrative that gets hammered home every single year early in the season, but it's because it's the truth – points don't mean more in April than they do in October. Rather, points at every single stage of the season matter. Now that the Kings have shown they're willing to make changes and at crucial spots like coaches and management in the offseason, players are starting to respond in a positive way – fortunately for fans in Los Angeles.
Whether or not this success will last the test of the long and grueling season is unknown. For now, the team should feel good about how they've started out the gate as they're appearing to be legitimate Stanley Cup contenders early on.
Brandon Share-Cohen has covered the NHL and various professional sports for seven years. Working with The Hockey Writers, Brandon works extensively on covering the Boston Bruins in addition to his role as the News Team Lead.