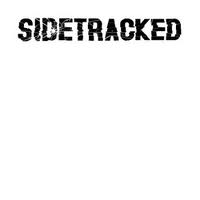 Milan Lucic celebrates with the Cup
Milan Lucic recently had his day with the Stanley Cup. The Vancouver resident went around the city celebrating and he also went to the top of a mountain. This must rub salt in the wounds of Canucks fans as a reminder of what might have been.
Anyways, the female in this picture is apparently the girlfriend of Lucic. What is the deal with the tutu?
Lucic: "Hey we're going to climb a mountain with the Cup, you coming with?"
Girlfriend: "Yeah just one sec I have to grab my tutu!"
I want to call this weird but I think Tomas Kaberle already took the cake in that regard. As strange as a tutu might be, pink overalls and a pirate themed party is beyond bizarre.
Another incident at the track
I am an occasional watcher of Nascar. I call it the anti-Zoolander because they can only turn left. Anyways, I always find it interesting how fired up these drivers get with one another.
It gets just as heated in the pits as it does when a hockey player snows the goalie. Don't believe me? Check out this crash and the threats that follow from from the "Helluva Good Sour Cream Dips" race on Monday…
How not to fight…
Despite the fact that players like Chris Simon and Josh Gratton play in the KHL, it is not the place you expect to see a good fight. Based on what you are about to witness, I don't think anyone can dispute that point.
Fighting in the white sweater is Dmitry Ryabykin from Avangard Omsk, in the blue sweater is Neftekhimik Nizhnekamsk forward Evgeny Lapenkov. I'm guessing they would rather not have their names mentioned.
I'm a digital media strategist with CanEye Media. I help businesses build and establish their brand through internet marketing. I also blog regularly for Canada's Best Sports Blog – Unsportsmanlike.ca