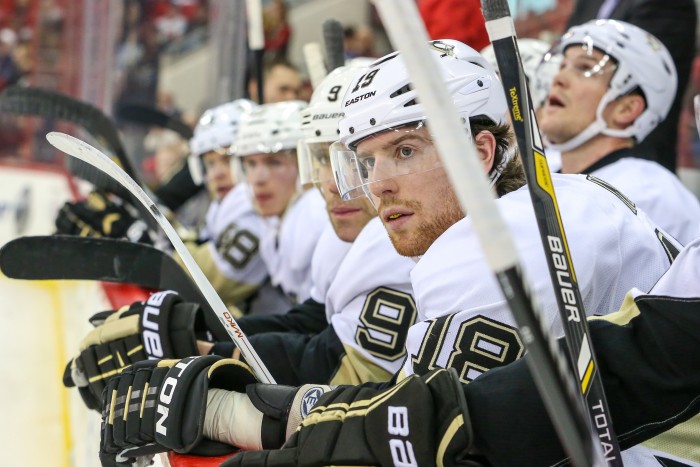 There comes a point when enough is enough.  Sometimes when a line gets repeatedly crossed, somebody has to step up and take a stand. James Neal is a 26-year-old superstar who is playing on one of the most talented teams in the NHL.  The Pittsburgh Penguins' sniper is immensely talented, scoring 157 goals in 401 career NHL games.
James Neal: 16 goals & 33 points (16 power-play points) in 24 games. Third best forward on his team. What kind of world do we live in? #Pens

— Pete Jensen 🏒 (@NHLJensen) January 5, 2014
It has been another solid offensive season for Neal, who has tallied 23 goals and 51 points in 47 games with the Penguins.
Pittsburgh is sitting second in the Eastern Conference with 97 points, and everything appears to be flowing smoothly for Neal. That was until Thursday, March.21.
[ALSO: James Neal Dirty Hits & Disrespect]
Back to His Old Antics
Just as we were forgetting about Neal's fairly length history with the NHL's Department of Player Safety, he gets back up to his old tricks. During a game in which the Penguins lost to the Detroit Red Wings 5-4, Neal was handed a two-minute minor for his cross-check to the head of Wings' center Luke Glendening.
Neal had recently missed time with a concussion. The game against Detroit was only his second game back after missing two games with a head injury. Are you kidding me? You just get back from your own injury, and then you deliver a blow to another player that could potentially cause major damage. Luckily, Glendening was not hurt on the play, but the potential was there.
Surprisingly, Neal was only given a $5,000 fine. Like that is really going to send any type of message. How in the world is a miniscule fine such as this one, going to prevent Neal from doing similar things in the future?
My latest:
The Hard Truth For Pens Fans: James Neal is a Dirty Player

— Dad Chad (@madchad412) March 21, 2014
It would be different if it was another player who committed the cross-check, but no, it was Neal, who has a lengthy track record of dirty plays. This simply can't continue, as one day, it will lead to a very serious injury. He has so much talent, so it is very puzzling why he continues to play dirty. He hasn't learned his lesson, so we might just have to assume it is in his nature.
Fine History
Before we get into the suspensions he has faced, it's worth noting that Neal has now been fined twice over his career. The other incident came in 2011 when Neal was fined $2,500, the maximum allowed under the Collective Bargaining Agreement at the time, for high-sticking Montreal Canadiens defenseman P.K. Subban.
After it appears that Subban kicks Neal, the Pens' forward responds by viciously swinging his stick at the face of Subban. He almost had three fines, as Neal has receive three embellishment penalties this season, making him a candidate for a fine or suspension. The reason that never went through was simple. Neal never has received a call from the Director of Player Safety Brendan Shanahan. The rule that covers the possibility of embellishment leading to suspensions is Rule 64.3. It is intended to cover incidents prompted by calls to players from Hockey Operations. Neal never received a call for the three embellishment penalties he was given in games against Edmonton, Phoenix and the Rangers this season. Life goes on.
Suspension History
While that doesn't seem all too bad, his suspension history has helped turn him into one of the dirtiest players in the game today. Neal has been suspended three times in his career, which is ridiculous for a guy who has 40-goal potential every season. His biggest suspension was the five-game one he received this season for a knee on Boston Bruins forward Brad Marchand. The incident occurred in a game in Boston on Saturday, Dec. 7.  Shanahan and the NHL determined that James Neal delivered an intentional blow to the head of an opponent.
Getting Off Easy
It is blatantly obvious Neal stuck out his knee with the intent to injure the head of Marchand, yet he only gets five games?This is one of the most disgusting plays I have ever seen, yet Neal gets off with five games. First off, it wasn't an in-person hearing, as Neal was handed the suspension over the phone. Neal knees a player in the head, and they determine it isn't serious enough to do in person? Ridiculous.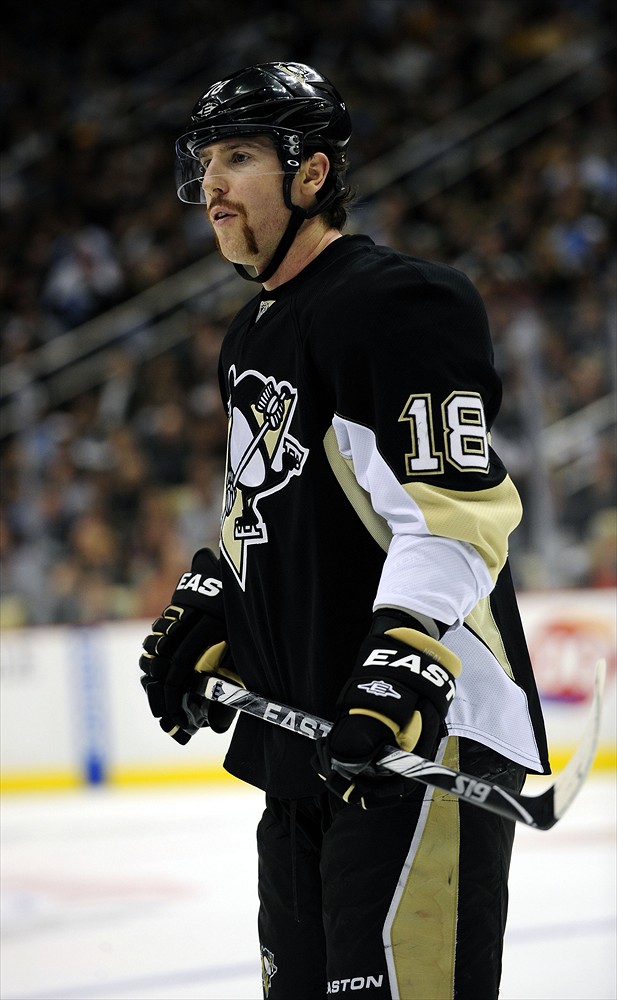 He gets off easy for his actions, and there hasn't been enough done to discourage him from continuing. He had a suspension track record, and had been given multiple warnings before this incident, yet it still occurred, and he got off easy. Something is very wrong. If this is a lesser-known player, the suspension is much longer. That's pretty much guaranteed.
Look at the longest suspensions during the regular-season this year. Shawn Thornton of the Boston Bruins leads the way with his 15-game suspension for aggressing Brooks Orpik. John Scott got seven games for an illegal check to the head, while Patrick Kaleta was given 10 games for an illegal check to the head. These aren't star players. They are players that can be suspended without their team losing much in the process. Losing James Neal hurts the Penguins. Neal's knee was almost the equivalent to one of those plays.
Avoiding the Truth
What added even more negativity to the situation was how Neal talked about it in a post-game interview.
Now I am no Psychologist, but I have taken a Psychology course in university, so I have a good idea when someone is lying. At the 0:13 mark of this video, Neal begins to describe the situation. "I was skating by him…and I hit him with my leg, my foot or my knee, or my shin area…I mean I don't know." When it gets to 0:19 mark of the video, Neal reaches behind him and scratches the back of his head. According to an online article on the Website "How to Do Stuff", one of the ways you can tell if a person is lying is if they touch their face or scratch their head. Now I'm reading way more into this than I should be, but that doesn't matter, as Neal gets caught lying later in the interview.
At the 0:45 point of the video, Neal inadvertently proves that he was lying before. Up to this point, he claims he had no idea what part of his leg hit Marchand. 45 seconds into the video, he says "I guess I got to try and get my knee out of the way". So it was the knee, and he knows it. He couldn't even be troubled to offer an apology to Marchand. Instead, he had to be pushed by others. Just gutless.
No matter what anyone thinks of Neal apology — I find it hollow — he shouldn't have had to be PUSHED by #Pens management to make it. He was.

— Dejan Kovacevic (@Dejan_Kovacevic) December 10, 2013
While this is his most noteworthy suspension, he also has two others on his record.
The Intent to Injure
While it remains obvious that he showed intent to injure Marchand, he also showed intent on a dirty play in the 2012 Stanley Cup playoffs. The incident occurred during game three of the first-round series between the Penguins and the Philadelphia Flyers. Neal was handed a one-game suspension as a result. He got the punishment for charging Philadelphia Flyers forward Claude Giroux. If you watch the video, however, you can see there were two dirty plays by Neal in the game. Before charging Giroux, he leaves his feet to hit blindly hit Sean Couturier, who didn't possess the puck. Brendan Shanahan, in his explanation, says they are "willing to accept Neal's assertion that he jumped to brace himself for an unintended collision." I don't have words for that. You watch the video, and you tell me that wasn't intentional.
42 seconds after the Couturier incident, Neal charges Giroux. Neal leaps into the hit and hits the Flyers' superstar in the back and head area. The intent was obvious, and that is what worries me. He has showed intent too injury too many times in his career.
Neal's Early Days
Neal has even been given a suspension before he came to Pittsburgh. When he was with the Dallas Stars, the team that drafted him, Neal was suspended for two games for his hit on Derek Dorsett during a 2009 game.
Now while the hit was dirty, it wasn't anything we hadn't seen before. At the time though, Neal was nothing special, and wasn't playing for a team full of superstars (like the Penguins). He was handed a two-game suspension because he was an average player and there was no bias involved. He didn't receive any "star treatment". That was in 2009, and his play hasn't changed much since then.
Why we Should be Concerned
If he doesn't learn his lesson, one of these days he is going to snap, and do something he will regret for a long time. It's brutal that he got away with one game, considering how obvious the intent was on both of those incidents against Couturier and Giroux. If you aren't convinced that something needs to be done, here is Neal dishing out another questionable hit, this time on Phoenix Coyotes' forward Petr Prucha in 2010. Neal, who was then with the Dallas Stars, checked Prucha into the boards near the penalty box area. He was then carried off on a stretcher. It seems very clear that Neal got his elbow up, yet there was no penalty or suspension.
It's concerning, because his questionable play continues to occur today, and it isn't showing any signs of stopping. One day, it's going to go too far, and somebody is going to get seriously injured. This guy has pure skill, but he is destroying his reputation with his actions. Neal should have decided when he broke the Stars' team record for goals scored by a rookie, that he would be a goal-scorer. When you score, you don't need to make a name for yourself through questionable plays. You just don't.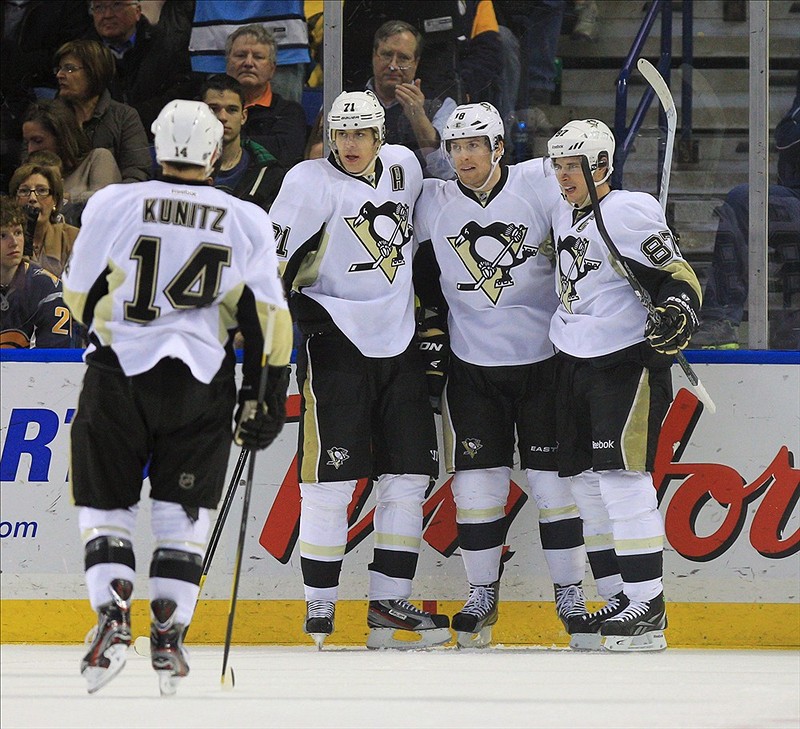 Sure if you are struggling to get into the lineup and seeing time only on the fourth line, it makes a little sense that you might opt for a questionable hit every so often. You want to make a name for yourself, and be known has somebody to be feared. Neal has made himself a name through his goals, he doesn't need to do anything else.
Dirty plays don't belong in the game, and to see it continuously from a superstar is disturbing. What should be done? The league needs to get harsh on Neal the next game he does something suspension-worthy. Hand him a lengthy suspension to teach him his lesson. Maybe, just maybe, he will realize what he is doing is wrong, and he doesn't need to play that way. He is still getting love from many fans for his scoring ability, but it's starting to be overshadowed by some of his questionable play. If nothing is done, or Neal doesn't stop, one day it will be the 26-year-old who is carried off a stretcher, wincing in pain.
Follow me on Twitter @BradyTrett for all the latest insight and analysis on the NHL.