With the All-Star break and bye week coming up, it seems that the NHL will take a mid-season hiatus. In this edition of Toronto Maple Leafs News & Rumors, I thought it might be a good time to offer a mid-season review. 
Related: Maple Leafs Face Tough Competition in Atlantic Division: Review
In this post, I'll look at the contributions of several players and speculate (in some instances) about their place in the lineup as the team moves toward the postseason. I'll also offer some more regular news items of interest.
Item One: William Nylander Named NHL's Second Star of the Week
It was not much of a surprise when William Nylander was named the NHL's Second Star of the Week. His performance was impressive. In four games, he scored four goals and three assists. He also reached 400 career points when he registered an assist against the New York Rangers.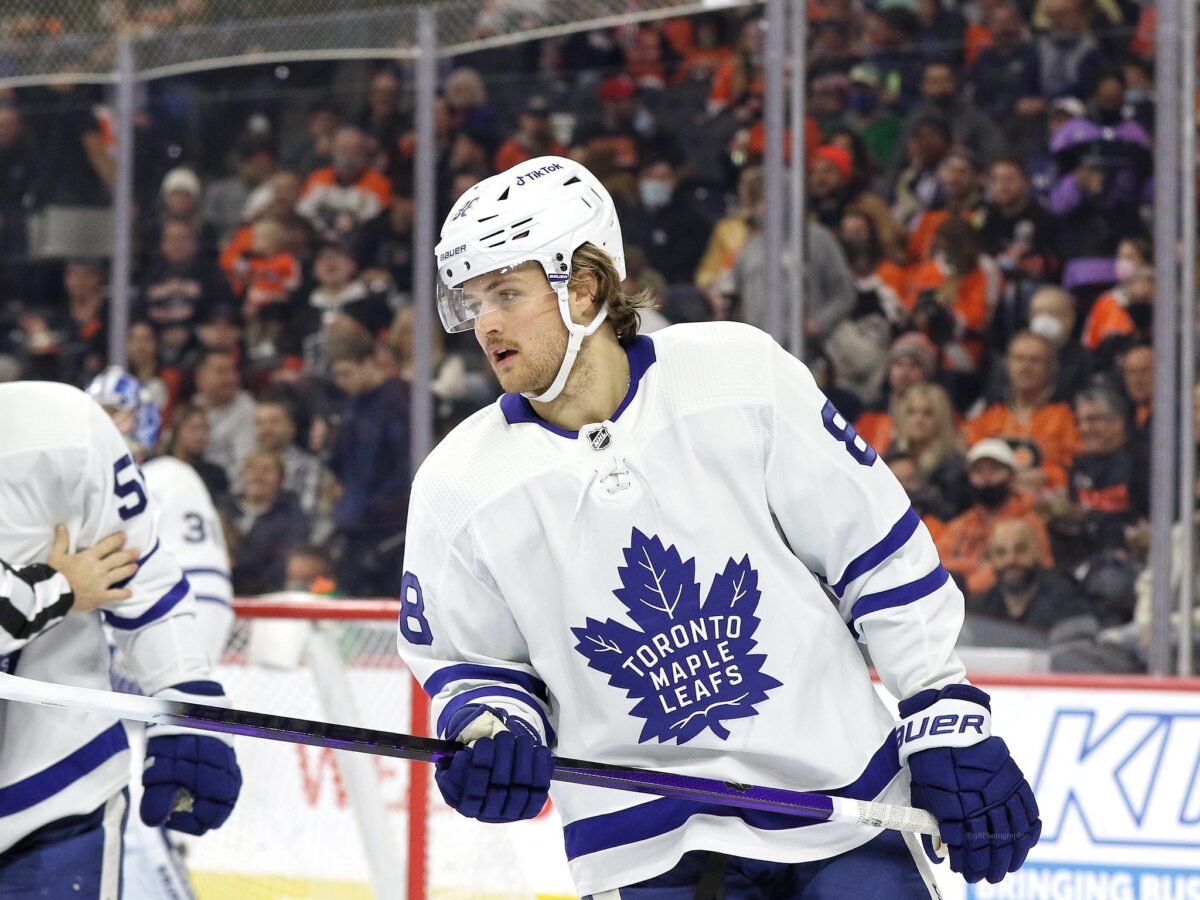 Nylander's goal in Sunday's win over the Washington Capitals extended his scoring streak to seven games (with six goals and six assists). He has 28 goals and 31 assists (for 59 points) in 51 games this season. What a season for him. He's carrying the team.
Item Two: Conor Timmins Was a Great Pickup for the Maple Leafs
When Conor Timmins was initially picked up from the Arizona Coyotes, the team's blue line was under a siege of injuries. Timmins was initially grabbed as a quick fix. However, he's become found money, as a good and cheap addition to the team. 
There's talk that Timmins might re-sign for a couple of years at a low cost by NHL standards. That would be a huge benefit for the Maple Leafs' defensive corps. There's no question that he's been productive in his limited time, even scoring his first NHL goal and 11 assists in 18 games on the season.
Related: Maple Leafs New Defenseman Conor Timmins: What Now?
Timmins has some size and seems to be an intelligent, physical-enough player who makes simple moves to get the puck up the ice. He needs experience, but he's been more than the Maple Leafs might have expected when they picked him up.
Item Three: Zach Aston-Reese Is On Regular Career Scoring Pace
When Zach Aston-Reese was signed this summer, no one expected him to light up the scoreboard. He hasn't. However, his goal on Sunday against the Capitals was his fifth of the season. That puts him slightly behind his career-best of nine goals in 2020-21 with the Pittsburgh Penguins.
---
Latest News & Highlights
---
What Aston-Reese does is play a physical game night in and night out. He's a hitter. While Maple Leafs' head coach Sheldon Keefe hasn't always been tickled by his game, he's come as advertised. Aston-Reese is unlikely to pass the 20-point mark again this season; however, he's been value-added to the team.
Item Four: Jordie Benn Is Exactly What We Thought He Was
Jordie Benn has dressed for only four of the Maple Leafs' last 16 games and 12 of 50 this season. He's scored one goal (in his first Maple Leafs game) and added a single assist. But he's exactly what the organization thought he would be – a depth defender who plays a simple game and doesn't make many mistakes. 
Benn was an undrafted player whose first NHL season was in 2010-11 with the Dallas Stars. Since then, he's played 12 seasons and 607 NHL games with six teams – the Stars, the Montreal Canadiens, the Vancouver Canucks, the Winnipeg Jets, the Minnesota Wild, and the Maple Leafs. He's 35 years old, experienced and is likely to be valuable during the playoffs.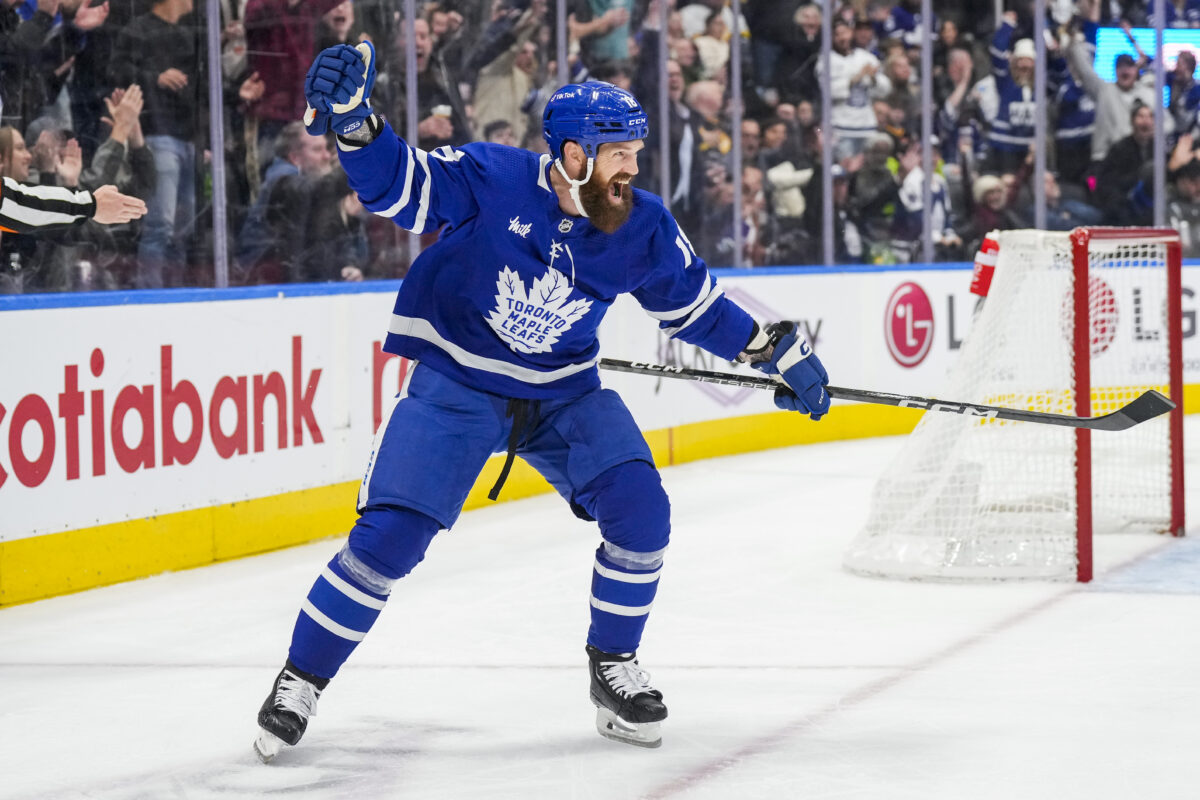 Benn might not have fit the Maple Leafs' style during the past few seasons, but he seems to be fitting in well on his new team. As noted, his simple style might become a valuable asset during the postseason.
Item Five: Wayne Simmonds' Career Is Winding Down
Wayne Simmonds played less than 10:00 (9:02 time on ice) against the Capitals on Sunday. No doubt, that's because the Capitals have the reputation of being an in-your-face, physical team. They were, and Simmonds suited up.
It was only his second game in the last seven, but he has now played 1,031 games in his NHL career. He used to be an offensive force, with 263 goals and 525 points. It's been quite a ride for the Ontario native. But he's slowing down, and this will likely be his last season.
Related: 2012 NHL Draft Top 10: Where Are They Now?
Simmonds has played only 12 games this season and has registered a single assist. If things go as planned, Simmonds will likely be a healthy scratch for much of this season.  
Item Six: Calle Jarnkrok Has Become a Shape-Shifting Asset
When Calle Jarnkrok was picked up during the offseason, there was wide speculation about where he might fit in the lineup. Most writers – me included – thought he would be a replacement for Ilya Mikheyev on the team's third line, and that's where he started.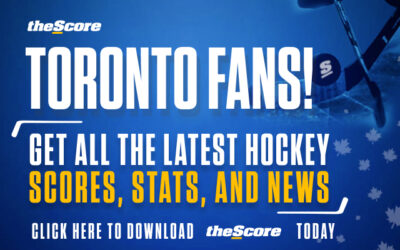 However, his deployment on the team's second line has been a bit of a surprise. But he hasn't looked out of place. He scored a goal and added an assist in Sunday's 5-1 win against Washington. Over his last five games. he has three points. Over the season, he has 24 points in 44 games.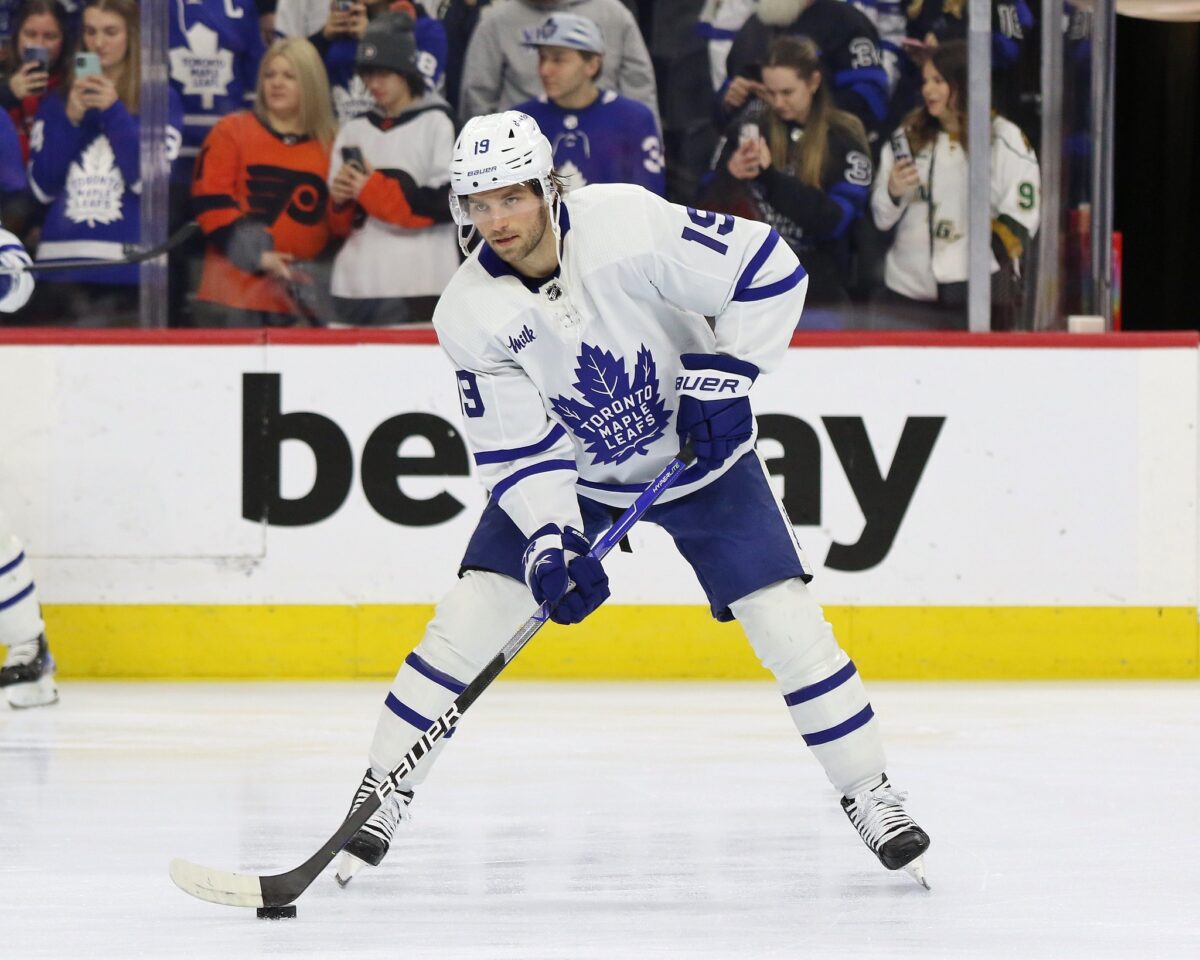 Will he stay on the second line for the remainder of the season? That likely depends on whether the Maple Leafs pick up a higher-scoring winger at the trade deadline. If so, Jarnkrok's role is likely to change, and he'll move down to the team's bottom six. Still, he's been a solid pick-up.
What's Next for the Maple Leafs?
In no surprise, Ilya Samsonov was named the starting goalie against the Boston Bruins on Wednesday. Samsonov has been in good form, winning three of his past four games, including a 23-save performance in a 5-1 victory over his former team. 
Related: Bobby Hull – The Golden Jet
Samsonov has a 17-5-2 record this season, with a 2.31 goals-against-average and a .917 save percentage. The Bruins are averaging 3.70 goals per game. Can Samsonov carry the game once again?
---
---