When former Calgary Flames general manager (GM) Brad Treliving lost Sean Monahan for free to the Montreal Canadiens as a way to find the salary-cap space to sign Nazem Kadri last offseason, he had this to say about him.
"He's really a golden human being, everyone loved him here, and physically he's fine. We absolutely expect him to be ready for the start of the season and he'll finally be healthy and 100%, which unfortunately he hasn't been able to be for us for a long time.

It's unfortunate circumstances, but the Canadiens just got their hands on a solid player and a great person. We're happy for him, you won't find many better young men than him."
In this post, I'll take a look at whether the Toronto Maple Leafs – now that Treliving has become their new GM – might roll the dice on Monahan.
Treliving Is Now the New Maple Leafs' GM & Monahan Is Now a Free Agent
The Maple Leafs will soon be engaging in the activities of the upcoming NHL offseason, with Treliving as their new GM. As all GMs do this time of the year, he faces critical decisions about how to shape his new team's future. Could acquiring Monahan be among his potential moves? 
Related: Darryl Sittler – Toronto Maple Leafs Legend
---
Latest News & Highlights
---
If the price is right and despite his recent injury history, I think Monahan could be a home run for the team in the same vein that signing Michael Bunting was two offseasons ago. If there's any chance he could return to his former offensive prowess, he could become a valuable addition to the Maple Leafs' lineup. In fact, every so often, as is the case for a scoring forward, he could become a game-changer.
Monahan's NHL Backstory
The 28-year-old Monahan was born just a half hour west of Toronto in Brampton, Ontario. After playing junior hockey with the Ottawa 67's, he was chosen in the first round of the 2013 NHL Entry Draft (sixth overall) by the Flames.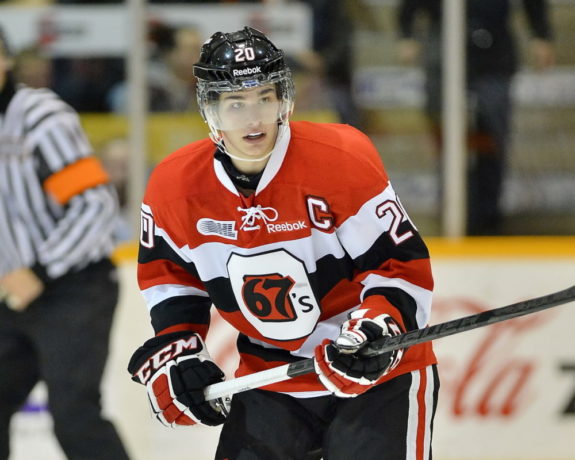 Throughout his career, Monahan has consistently been a scoring center. Even in his rookie season, he scored 22 goals. However, in his second season (2014-15), he exploded offensively. He scored 31 goals and added 31 assists (for a total of 62 points) in 81 games. 
Related: Canadiens: 3 Potential Free-Agent Destinations for Sean Monahan
Monahan's production continued in 2018-19, as he had his highest-scoring season when he put up a total of 34 goals and 48 assists (for 82 points) in 78 games. His scoring also flowed into the playoffs as well, where he played 30 games and totaled 10 goals and 11 assists (for 21 points). Until he missed time with his injury, he never scored fewer than 20 goals in a season.
Monahan's Injury Issues 
Monahan's injury history began during the 2020-21 season. He had the worst performance of his career, putting up only 28 points in 50 games. Since the Flames were not going to make the playoffs, his season came to an end and he underwent left hip surgery. He had suffered the injury early in the season and experienced difficulty walking after practices; however, he continued to play to help his team.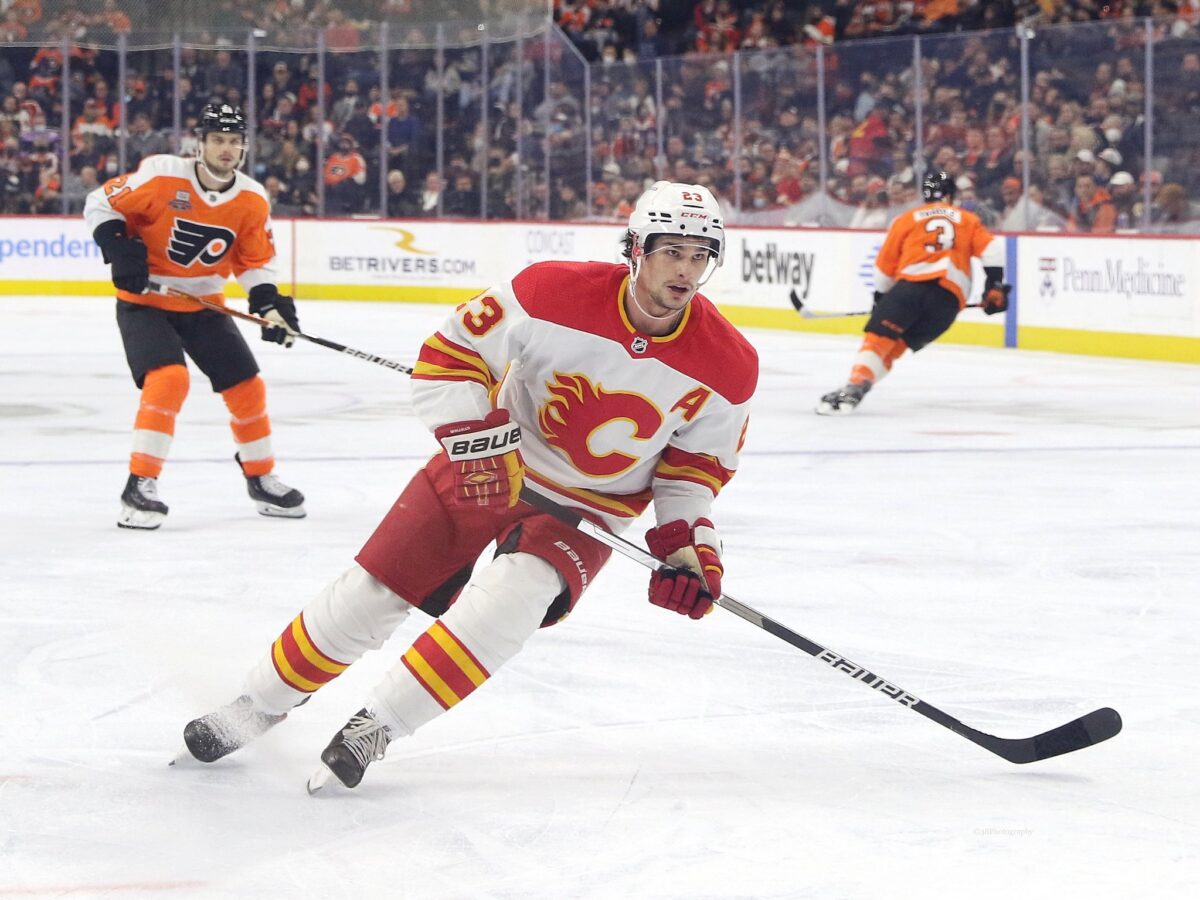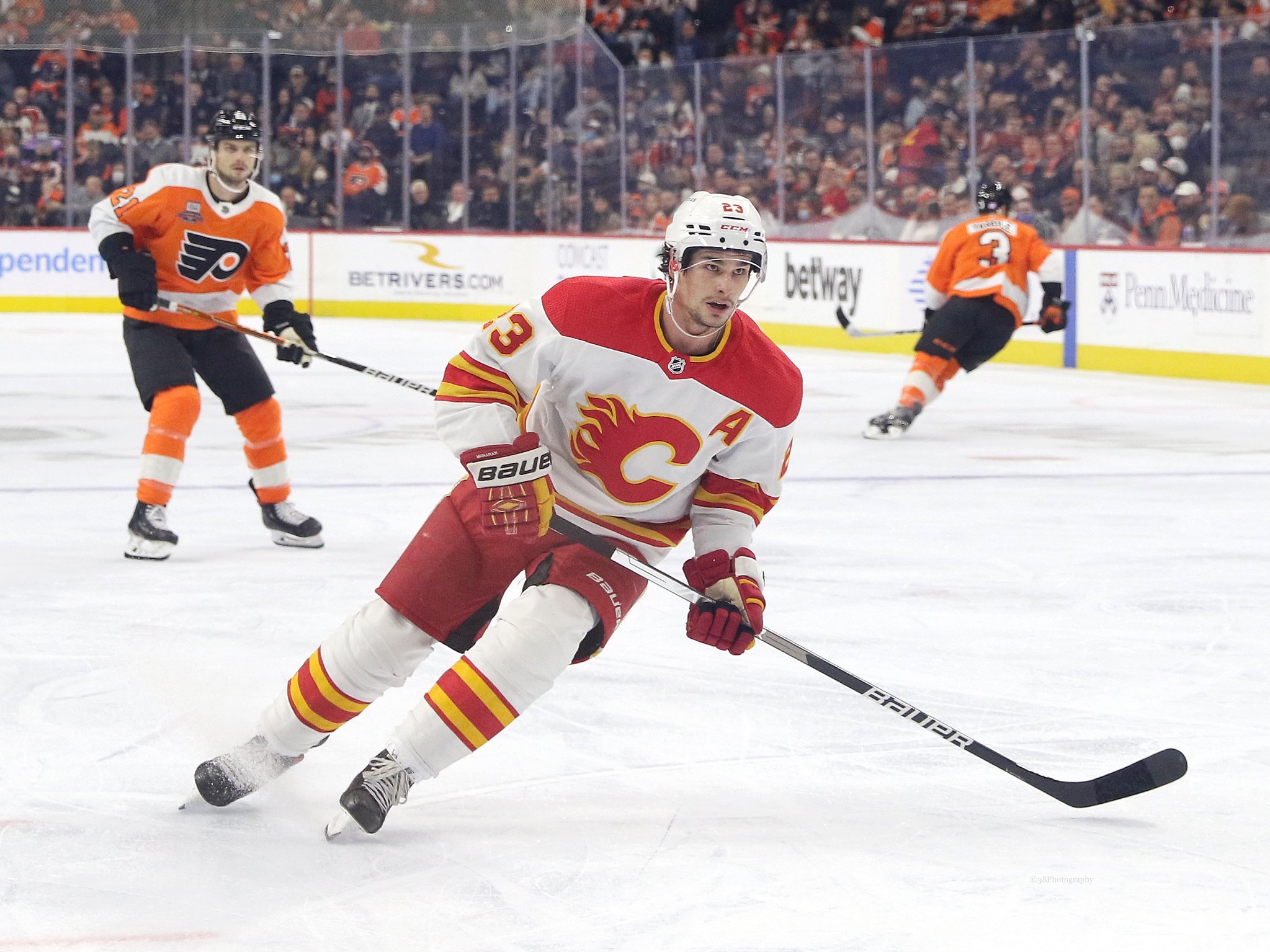 During the 2021-22 season, Monahan struggled to make an impact. Eventually, he was shut down for the rest of the season to undergo right hip surgery this time. 
Those injury troubles both limited Monahan's playing time and raised concerns among NHL teams about signing him. However, if the Maple Leafs could leverage his relationship with Treliving to acquire him at an affordable price on a short-term "show-me" contract, he would be worth a flyer. 
Monahan Has a Huge Upside and He'd Fit the Maple Leafs' Needs
As my THW colleague Shane Seney wrote last week, Maple Leafs center Ryan O'Reilly will likely sign for big money elsewhere and the team could use a scorer. Monahan would be a good fit even if the Maple Leafs re-sign both David Kampf and Noel Acciari, which I hope they do.
Related: Ex-Maple Leafs Frederik "Goat" Gauthier: Where Is He Now?
Monahan can add to the team's abilities on both special teams and he can play both center and wing. He could give current head coach Sheldon Keefe the option of shifting John Tavares to the second-line left-wing position. Assuming working with Treliving as his new GM is attractive, Monahan could be a good free-agent signing. 
The Bottom Line
Yes, there is a perceived risk associated with his injuries. However, if Monahan regains his full health he should be able to make an on-ice impact. During the 2022-23 season, when he was able to return to the Canadiens lineup, he scored six goals and added 11 assists for 17 points in 25 games.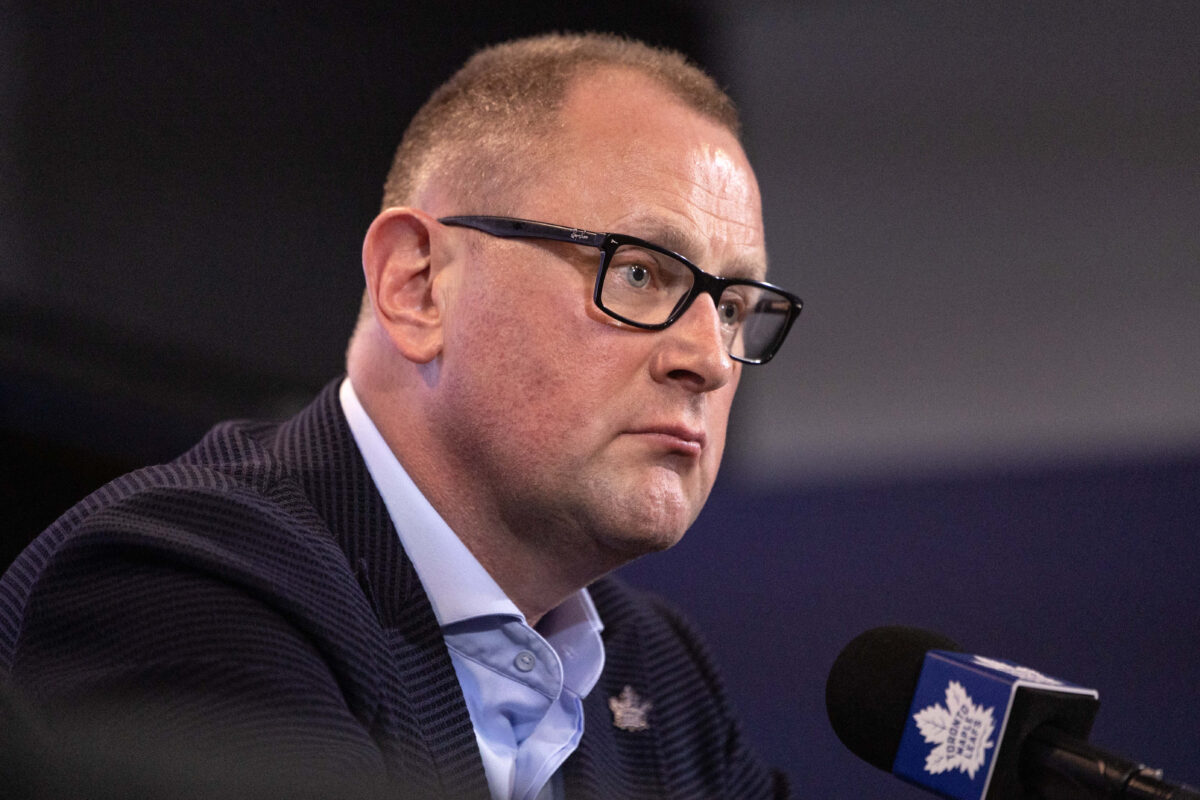 Signing Monahan would be a gamble for the Maple Leafs. However, should he overcome any injury issues he's had, he could have several years of his best hockey ahead of him. If that were the case, he could bring both experience and offensive production to the team.
It's a gamble, but perhaps a worthwhile one.
---
---