Craig Conroy is now at the helm for the Calgary Flames and he may do things a lot differently than former general manager Brad Treliving. The Flames should have a good mix of youth and experience next season, but it has to be done right for them to get back into the playoffs. There are some items to check off the list this summer and we are going to look at some offseason predictions regarding what the Flames will do.
Vladar Traded
I believe the secret is out on Dustin Wolf, who might not only be the best goalie prospect outside of the NHL but also the top prospect in the Flames' system, period. It would only hurt his development at this point to keep him in the American Hockey League (AHL) any longer as he has gone 75-19-6 over the past two seasons with a save percentage north of .928.

Despite dominating all four seasons in the Western Hockey League (WHL) and both seasons in the AHL, it's tough to predict just how fast goalies can develop. Wolf is definitely one of the exceptions to needing lots of development. Having said that, the Flames have two goalies signed for at least two more seasons. Jacob Markstrom is under contract for three more years at $6 million average annual value (AAV) and Dan Vladar is signed for two more years at $2.2 million AAV. As Wolf must have a spot in the NHL next season, the question of who will go is pretty simple.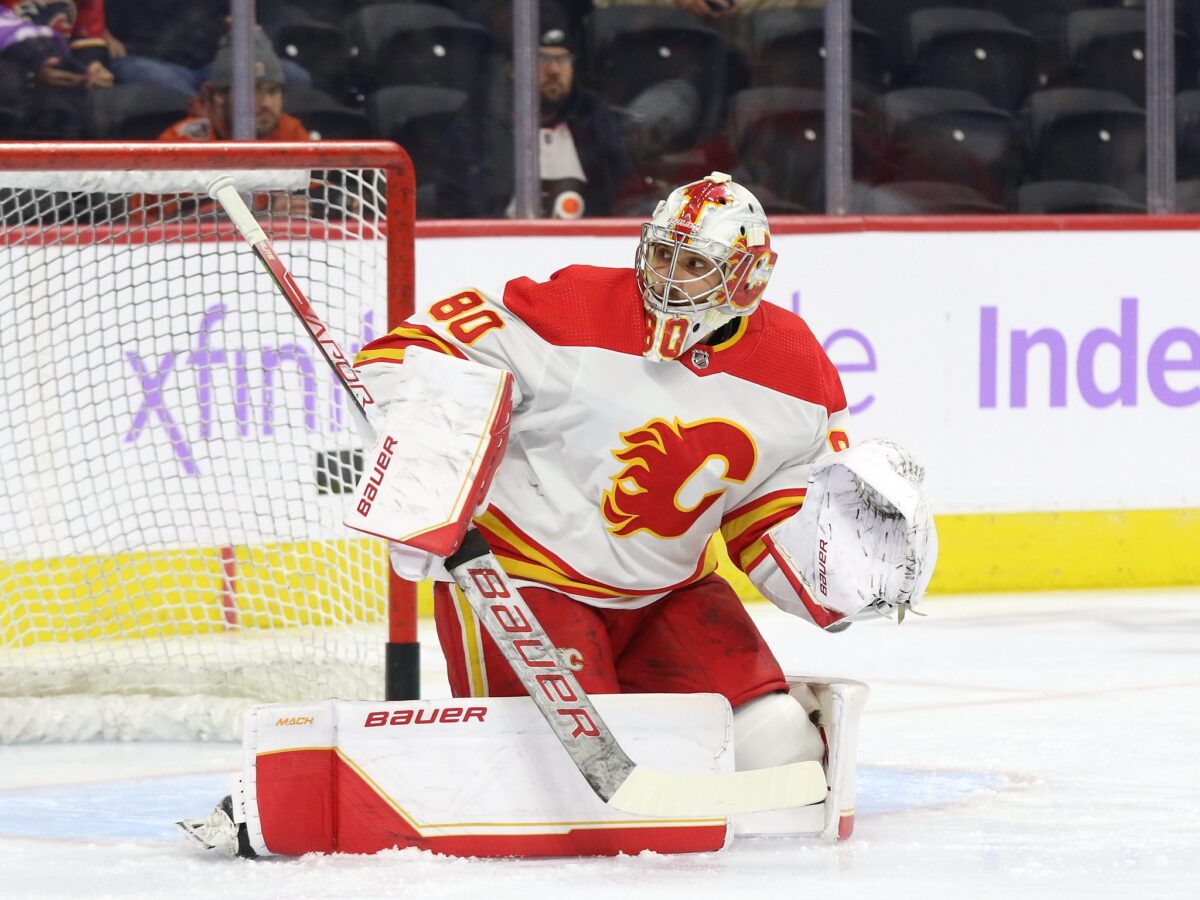 The Flames would be making the wrong decision to trade Markstrom after a down season and the way his contract looks, they will not get much for him, if anything. He also happens to have a full no-move clause. Vladar is in the upper half of salaries when it comes to backups, but he also showed that he is capable of more than just being a full-time backup. He stepped in and took over the crease for a time this season when Markstrom first struggled and held his own. It won't be extremely difficult to trade Vladar as there should be a lot of movement in net around the league this offseason. Either way, Vladar is the one without any trade protection and at age 25 could have some interest in the trade market.
Sign Top-6 Scoring Winger
Fortunately for the Flames, there are a lot better options on the wing than there are at center in free agency this offseason. Calgary is set down the middle for next season at least if Elias Lindholm and Mikael Backlund stay put. But where the team needs help is on the wing to help put pucks in the back of the net. Preseason plans fell through and they weren't really able to recover from losing Matthew Tkachuk and Johnny Gaudreau last offseason, so scoring was down.
Related: 3 Flames Draft-Day Trades That Could Make an Impact
---
Latest News & Highlights
---
The centermen didn't receive much help and Treliving decided that he wasn't going to address the problem at the trade deadline, only acquiring bottom-six winger Nick Ritchie. The Flames have cap space to work with and even if some of the players have bounce-back seasons, more scoring never hurt any team. Don't sleep on potential targets like Vladimir Tarasenko, Max Pacioretty, Jason Zucker, Gustav Nyquist, Tyler Bertuzzi, Alex Killorn, and Tomas Tatar. All are affordable and most of them won't require seven-year deals to be signed.
Add Coach That's Completely Different Than Sutter
It was very clear that the Flames needed a new voice in the room after Darryl Sutter's way of coaching got old fairly quickly. He was back with the team for over two seasons and made the playoffs only once. He has a very old-school way of coaching and behaving that just doesn't fit well with many players nowadays. There were multiple comments throughout the season that just didn't sit right with the players, including trying to embarrass Jakob Pelletier and going after Jonathan Huberdeau.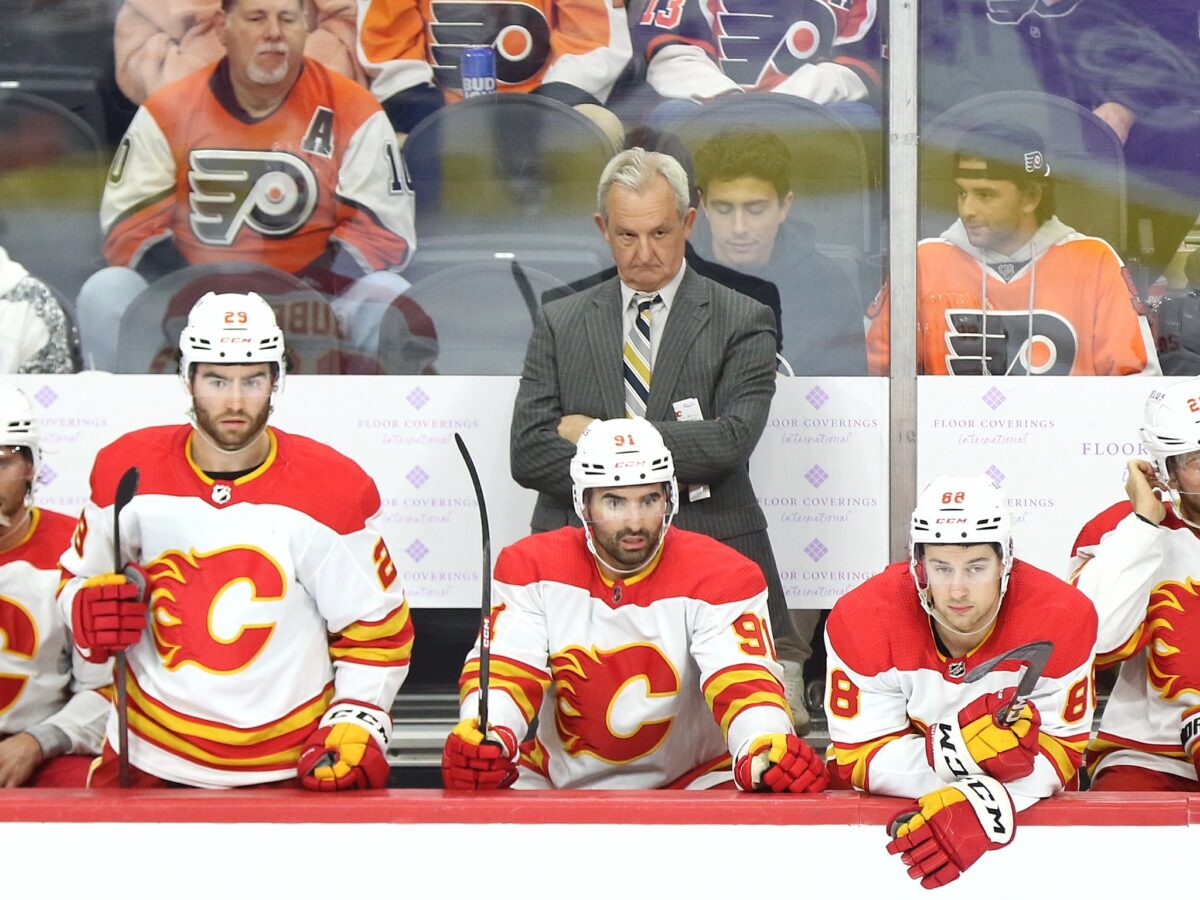 The next coach of the Flames will have a very different way of coaching and a different demeanor. He will likely be much more of a players coach and give more chances to young players, something we didn't see these past few seasons. It may be too late for Matthew Phillips, but Pelletier, Adam Ruzicka, Walker Duehr, Matthew Coronato, and more should have a fair chance in the lineup next season. The Flames are believed to be in contact with potential head coaches like Gerard Gallant and Marc Savard and have Kirk Muller as a candidate as well (from "LeBrun rumblings: What's next on the NHL coaching carousel, plus free agent updates and more", The Athletic, May 31, 2023). Any of those would provide a fresh start for many of the players and could very well help turn the team around.
The Flames' offseason is going to be a big one with lots going on. If all three of these areas can be addressed properly, they will surely finish better than 93 points and higher than fifth in the Pacific Division in 2023-24. Having a good season and taking steps in the right direction will allow the team to stay mostly together and competitive moving forward.
---
---