* originally published in Sept. of 2017
In a coincidence of epic proportions, Maple Leaf Sports and Entertainment (MLSE) announced they've signed a 20-year, $800 million agreement to re-name their Bay St. venue 'Scotiabank Arena' on the same day that Scotiabank hiked its ATM fees to nearly $4,000 per transaction. It's enough to make customers think twice, or even 2,000 times, about using the automated machines for routine withdrawals and deposits.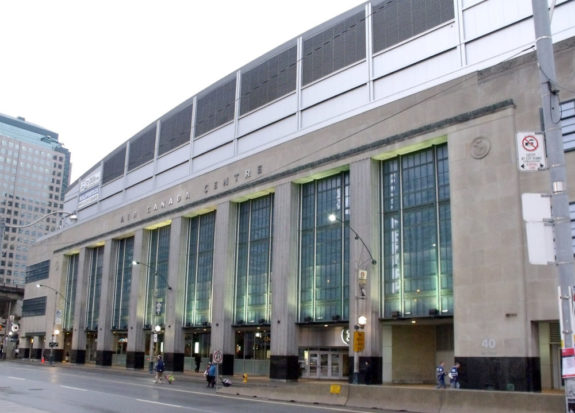 Breaking Down the Deal
The record-setting deal will change the name from "Air Canada Centre" to "Scotiabank Arena" on July 1, 2018. It's believed to be one of the sports world's most lucrative naming rights deals.
The allure of being associated with the Leafs, who made the playoffs last year with a squad of up-and-coming talents including Auston Matthews, Mitch Marner, and William Nylander, was enough to prompt the bank to reach deep into its vaults.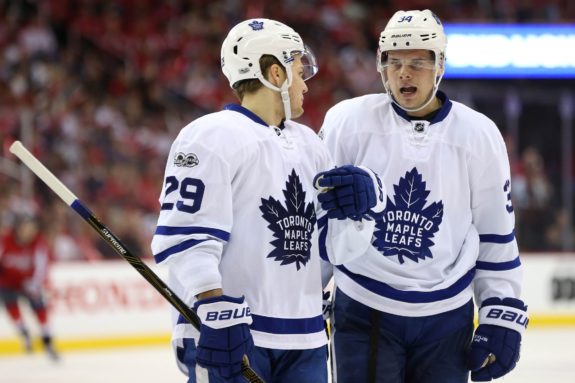 The venue hosts world-class concerts, special events, and the NBA's Toronto Raptors. However, it took almost a decade for Canadians to realize they have a professional basketball team in Toronto. It's also home to the Toronto Rock of Major League Lacrosse.
"We just had to make this deal happen," insisted Scotiabank chief marketing officer John Doig. "Since we practically print money at our bank, the price was a bargain."

As part of the deal, Scotiabank will have its logos plastered all over the Area. In addition, each player on the Maple Leafs' roster will have a mandatory Scotiabank tattoo inked onto his face.
ATM Fees Skyrocket
Per a press release sent out by Felicia Brown, Scotiabank Director of ATM Experiences, ATM rates "will be raised to be commensurate with developing operating expenses." This means that typical ATM fees such as $3.50 for cash advances will now jump to $3,999.50 per transaction.
According to Brown, there's good news: Customers with a monthly minimum balance of $60 million or who have monthly direct deposits totaling $8 million are exempt from the ATM fee. "We want to ensure that our customers continue to enjoy our traditionally complimentary services," added Brown.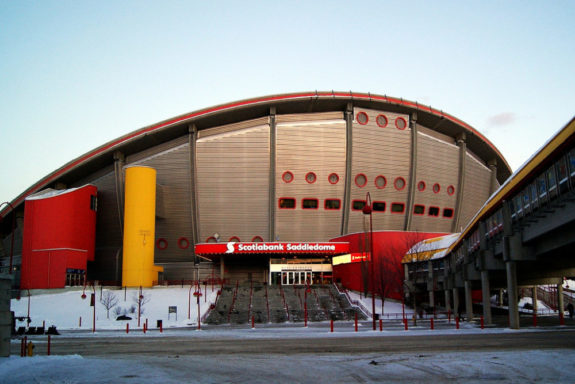 When pressed about the serendipitous nature of the two events occurring at the same time, Brown just shrugged and then suggested that the cost of paper receipts that customers often leave hanging in the machines has perhaps contributed to the price hike.
What's in it for Scotiabank?
Banks are in an industry where they all provide similar products, so it's crucial for them to differentiate themselves—apparently at any cost.
"Let's face it–we're a bank, so we need to helplessly cling to anything that's unbank-like," said a branch manager in Whitby who wanted to remain anonymous. "Sponsorships like this make us sexy," he added, before giving an awkward shimmy of his hips and a creepy, forced wink of his brow.
The Final Factor
One of the major factors that appealed to Scotiabank was the ability to change the name of the venue from a 'centre' to an 'arena.' The difference, while seen as trivial to some, was a sticking point for the banking behemoth.
"Arenas are so much more in vogue these days," said a giddy Megan Mulvahill, Scotiabank's Director of Youth Strategy. "This new moniker will have us connecting and trending with Millennials like never before." The truth is, they have zero connection with that generation currently, so any increase will be tremendous.
Other Scotiabank Sponsorships
Scotiabank became the title sponsor of the Saddledome in Calgary in October 2010. It once had its name on the arena in Ottawa, now known as the Canadian Tire Centre.
"Hockey is core to our strategy," said Jacquie Ryan, the bank's Vice President of Sponsorship and Philanthropy. "But we'll shell out outrageous sums of money to name a neighborhood lemonade stand, too. Anything to get our name in the public eye."
It's believed that Scotiabank is also looking into securing the naming rights to 'Dartguy' (aka Jason Maslakow)–the Leafs' 2017 playoff mascot and good luck charm.
"Absolutely. We're looking into the feasibility of converting his chin rag from blue to Scotia red," added an excited Ryan.
What's in it for MLSE?
MLSE will be lining their pockets with cash. A lot of cash. Let's take a moment to put into perspective how much $800 million really is.
Roughly what Connor McDavid is getting paid after bonuses and sponsorships this year.
The cost of 11 F-18 Fighter Jets.
The amount of money that Donald Trump spends on hair product annually.
The cost of buying a round of suds at MLSE for everyone in your row.
Enough to buy any one of 50 MLB baseball or NBA franchises.
Enough to buy 80 million boxes of Kraft Macaroni & Cheese Dinner.
The budget for the first seven seasons of "Game of Thrones".
Other Bidders
Bidding was spiraling out of control as corporations jumped at the chance to associate themselves with the Toronto Maple Leafs. As it turned out, Scotiabank outbid every other entity by a mere $799 million. The disclosed list of other bidders included Tim Hortons, Canadian Tire, Pizza Pizza, and Loblaws.
Tim Hortons, a subsidiary of Restaurant Brands International, offered MLSE one thousand Timbits per day in perpetuity for the naming rights. The little balls of fried heaven typically come in snack packs of 10, 20 or 40 in a variety of flavors ranging from apple fritter and honey dip, to old-fashioned glaze, chocolate glaze, lemon and an assortment of berries.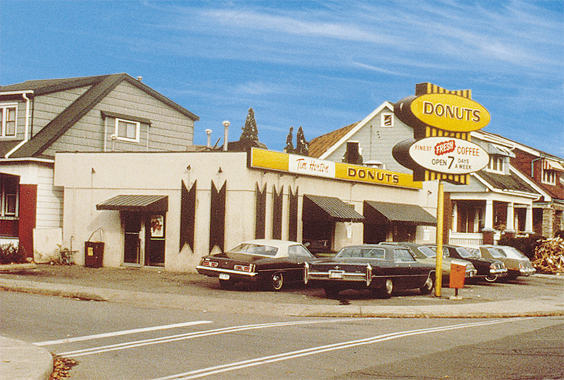 Canadian Tire offered to pay $1 million in its very own currency: Canadian Tire money. Also, the company would throw in supplies to paint the rink's red line and blue lines.
Pizza Pizza, an Etobicoke-headquartered company, offered to feed every MLSE board member's family for the next 10 years, including an endless supply of garlic dipping sauce.
Loblaws put forth a sensational offer to extend its grand wall of cheese inside the former Maple Leaf Gardens to the new arena and then down Bay Street to the Hockey Hall of Fame. Word is, in front of the Hall, they were to feature 427 kinds of aged Havarti displayed in the shape of Gordie Howe's silhouette, sitting atop a giant wheel (or puck) of cheddar.
Fan Reaction
Ever since it opened in February 1999, Maple Leaf fans have known the building as the Air Canada Centre. Its name is deeply-rooted in the vernacular of Torontonians. Despite the big bucks being shelled out by Scotiabank, that's unlikely to change.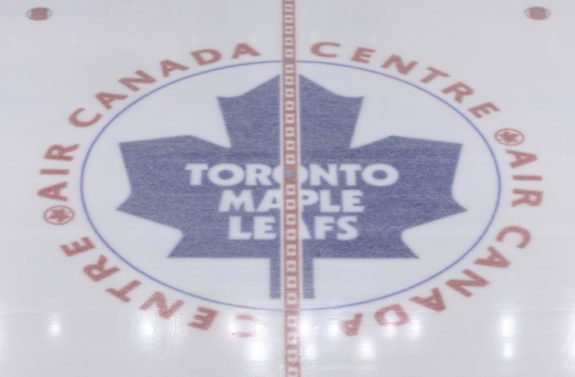 "It'll always be the ACC to me. Just like the Rogers Centre will always be Skydome," said lifelong season-ticket holder Trevor Bridges. "It'll be Scotiabank the day Harold Ballard apologizes to Leaf Nation."
*Relax. It's satire.
---
Enjoy more 'Off the Crossbar' columns.
---