Going into free agency, the Vegas Golden Knights brought with them a huge amount of cap space and a conviction to fill the holes in their roster. After having lost out to some of this year's big fish like John Tavares and John Carlson, the Golden Knights were looking like they would not be able to make any big signings this offseason. Fortunately, they were still able to plug their roster holes without signing any long-term, salary-crippling contracts. Here are all 10 of the team's signings from the beginning of free agency graded on both the contract and the fit.
Related: Golden Knights Offseason Cause for Concern so Far
Paul Stastny
In the biggest deal of the day for Vegas, Stastny secures center depth for the team without crippling them through a long-term contract. The 12-year veteran signed on for three years at $6.5 million per year, giving the Golden Knights the second-best center on the market.
Stastny was being pursued by the Winnipeg Jets heavily in the days leading up to the opening of free agency before Vegas swooped in at the last moment. Considering they lost out on the John Tavares sweepstakes early, the Golden Knights were still able to fill a large hole on the team with a quality player.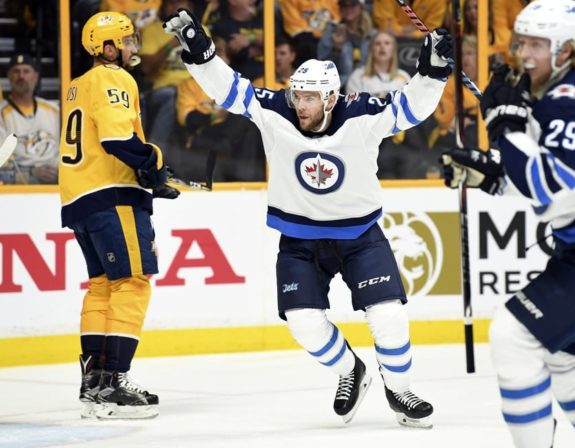 Stastny has 646 points in 824 games during his career and is a perfect candidate to fill the team's second-line center spot. He was not as effective during his four most recent seasons in St. Louis compared to his early seasons in Colorado but showed the extent of his ability again with Winnipeg after the trade deadline. As the second-line center on the Jets, Stastny put up 15 points in 17 playoff games which is the reason the Jets tried so hard to move cap space and keep Stastny on the roster.
Related: Golden Knights Sign Stastny
Vegas got a fantastic deal with Stastny, especially since the contract only goes for three seasons. No matter how Stastny performs this contract will not cripple the future of this young team.
Grade: A
Nick Holden
Vegas came into free agency with two major holes to fill: second-line center and bottom four defense. With Stastny, Vegas made out fantastically in their first goal. With Holden, the team just barely covered what was needed. The 30-year-old defenseman had a good season in 2016-17 but never has proven solid defensively. He has the size at 6-foot-4 and the skating ability but can't seem to put enough of his skills together to be more than average at either end of the ice. After being traded to the Bruins at the deadline last season he suited up for only two playoff games.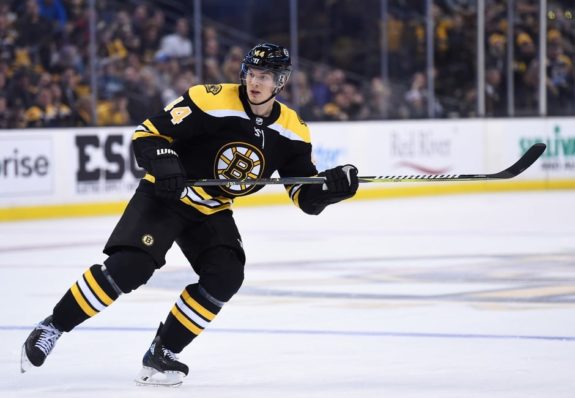 Luckily the team can use him in a protected role on the third pairing, and his contract is only two years at $4.4 million in total so it leaves room open for general manager George McPhee to continue bargaining for Erik Karlsson. Holden is an effective stop-gap and a reliable skater for the team's depth. The signing was uninspiring but effective nonetheless.
Grade: C+
Ryan Reaves
Although technically completed before free agency officially began, the Golden Knights had to fight off other teams to bring Reaves back into the fold. Reaves was visiting with other teams such as the Vancouver Canucks and Calgary Flames but ultimately decided to re-join the team that brought him to the Stanley Cup Final.
Reaves is great in his role, providing tough play and aggressiveness on the fourth line that head coach Gerard Gallant appreciated down the stretch. He even surprised the team with a couple clutch playoff goals. Still, there is a reason his career average in time on ice per game is only 7:56 and it is the same reason he wasn't dressed for the Golden Knights' final playoff game: he is not that good at hockey. A two-year contract worth $5.55 million in total is a lot to commit to a fourth line grinder. At that price, what he brings to the ice can be found cheaper elsewhere.
Grade: C-
Depth Signings: Curtis McKenzie and Daniel Carr
Both McKenzie and Carr were signed on as depth forwards for Vegas. McKenzie was brought on for two years at $1.5 million in total. A 27-year-old left winger drafted by the Dallas Stars, McKenzie has seen considerable success at the AHL level, with 103 points in 112 games during the past two seasons. He also performed well during his extended call-up during the 2016-17 season for Dallas but was passed over on the depth chart. Considering the multi-year deal, Vegas will be looking to add him as a full-time roster player during preseason.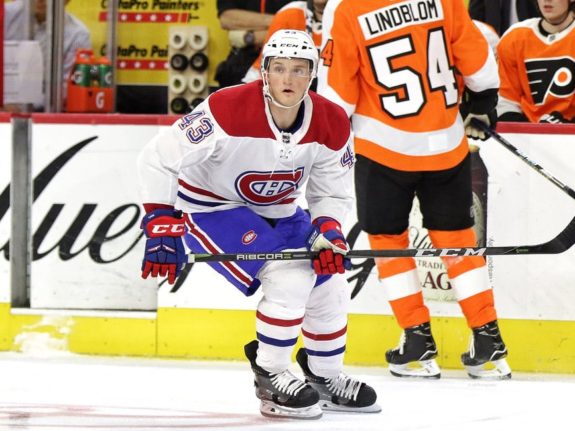 Carr spent his last season split between the Montreal Canadiens and their AHL affiliate. After going at almost a point-per-game to start off the season in the minors, he got his chance with the Canadiens where he proved to be a valuable bottom-six player. His contract is only for one year at $750,000, but he will be pushing for a starting role come preseason as well.
Grade: B+
AHL Signings: Pirri, Gallant, Oligny, Lagace, Fucale
For what they are, all five of these signings are good at filling their roles. Brandon Pirri is a great asset to have in the system considering his proven ability to score goals at the NHL level. He spent most of last season with the Chicago Wolves in addition to his three games with Vegas, so he already has familiarity with the organization.
Related: 2018 NHL Free Agent Signing Tracker
Alex Gallant and Jimmy Oligny are both guaranteed to stay in the AHL for the entire season. Gallant is a depth winger who has worked his way up from the SPHL to play in 38 games for the Syracuse Crunch last season, while Oligny is an enforcer on defense. Last season he fought seven times, tying him for fourth in the AHL, and racked up 135 penalty minutes, good for seventh in the league. These two are for the Chicago Wolves full-time.
Excited for next season and a new opportunity with the @GoldenKnights organization!

— Zach Fucale (@Fucale31) July 1, 2018
Maxime Legace and Zachary Fucale are both goaltenders who will be competing for the backup role in the AHL unless the Golden Knights can't work out a deal with Oscar Dansk. Legace was the backup with the Wolves last season, but also saw time in the NHL due to the numerous injuries faced by the team early in the season. He was the only goalie to play at least 60 minutes and post a save percentage under .900. Fucale is a former second-round pick by the Canadiens who has never been able to piece his game together. He has spent more games in the ECHL than in the AHL during the past two seasons and is likely on his last chance to prove he was a shot in the NHL. But, considering both will only be contending for a backup job in the AHL, these signings are fine.
Grade: B
Golden Knights Get Passing Grade
Overall the Golden Knights had a successful day even without signing any of the top tier players they wanted to take a swing at. Stastny fills a critical role on the team for a great contract with little risk. The Reaves re-signing and Holden addition were both average moves that did not solve any issues the team had last season. Reaves is well liked but doesn't move the needle in terms of winning, and Holden showed with the Bruins that he is more fit as a seventh defenseman than an everyday player. Both McKenzie and Carr are great low-risk signings that will bring in competition to the bottom six and great AHL call-ups at worst. Finally, the five minor league signings will be good in their roles, but not do much to affect the Golden Knights performance next season.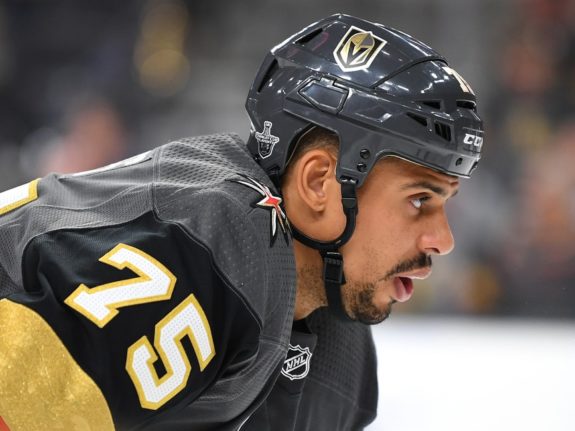 Vegas gets a passing grade on day one. There aren't too many desired free agents left, so it is possible the team is done in terms of signings for this offseason. A trade could occur, as has been rumored for months, but the roster as it is now will most likely be what the team looks like come fall. Altogether, the Golden Knights get a grade of B for their signings as they filled their holes effectively, but also made some questionable choices in terms of players.
Final Grade: B
Mike was born and raised a big hockey fan. He is a recent Sports Management graduate from the University of Massachusetts at Amherst, and is now a writer for the Vegas Golden Knights. More of his work can be found at https://michaelmanleyahs.wixsite.com/mysite/work-samples.