Going into the offseason, the Vegas Golden Knights were surrounded by positivity. Not only did they come off the best season a first-year expansion team has ever had, but they carried into June a huge amount of cap space to make big moves. The team had ties to just about every big name up for grabs: John Tavares, John Carlson, and Ilya Kovalchuk to name a few.
Related – NHL Rumors: Karlsson, Tavares, O'Reilly, More
Now, still a couple days away from free agency opening up on July first, the Golden Knights have lost out on all of the big names while watching their own players (likely) walk. The team expected to be in the mix for a difference-maker but will now have to fight for the scraps. After coming so close to the Stanley Cup last season, the disappointing way this offseason has begun for Vegas is cause for early concern.
Ilya Kovalchuk Signs With Division Rival
After the Golden Knights took home four trophies at the NHL Awards on June 20, the future was looking bright for the team. General manager George McPhee, who won the award for GM of the Year, was looking to use his team's success and bountiful cap space to make a splash in free agency. His first goal was to get in on the Kovalchuk bidding war.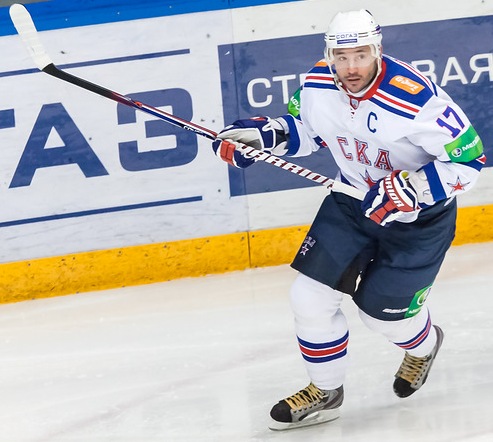 Kovalchuk was looking for a new team since returning from Russia after five seasons away from the NHL. He had no shortage of interested teams, with the Los Angeles Kings and Boston Bruins at the top of the pile during the beginning stages. The Golden Knights became interested as they inched closer to the Entry Draft and soon became one of the winger's top contenders.
Related: The NHL's Free Agency Abyss
However, the Golden Knights may have entered the race too late, as Kovalchuk signed with the Kings on June 23. Although a big name, Kovalchuk wasn't a necessity for Vegas to focus on. Rather, he was a good winger to take a swing at with money to be spent and players like James Neal and David Perron to replace. McPhee was surely not too upset after losing the Kovalchuk sweepstakes. After all, he had two bigger targets on the horizon: Carlson and Tavares.
John Carlson Gives Victory to Capitals Yet Again
Vegas turned its attention to defenseman John Carlson of the Washington Capitals, who was going to be an unrestricted free agent come July 1. Carlson headlined a weak lineup of free-agent defensemen. He was primed to be far and away the most talented player besides Tavares to be open to offers from every team, and Vegas was prepared to offer him a long-term contract.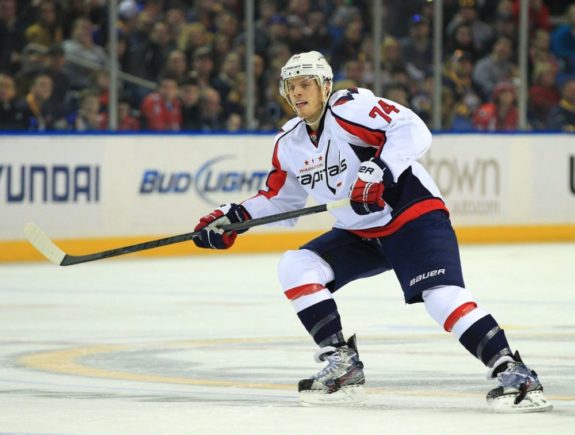 Unfortunately for Vegas, Carlson never made it to free agency. He barely made it to the window where his agent could talk to other teams before the Capitals dumped Brooks Orpik's salary in a trade with the Colorado Avalanche and opened up space to re-sign Carlson. For the second time, the Golden Knights lost out on a free agent they were targeting before free agency even began.
Related: Top 40 Free Agents of 2018
Losing out on Carlson meant so much more than Kovalchuk. The Golden Knights are in need of a boost in their defensive corps, and past Carlson there are no free agents who can have a big influence in that department. McPhee will have to turn his attention back to working on an Erik Karlsson trade if he hopes to land a game-changing player on his blue line, but it sounds like it will cost a lot of valuable assets to acquire the two-time Norris Trophy winner from Ottawa.
John Tavares Brushes Vegas to the Side
With Kovalchuk and Carlson off the market, Vegas turned to the last big name on the board in John Tavares. Tavares is one of the only true franchise players to reach free agency in the past decade, so it is no surprise so many teams have approached the center with an offer. To combat this, Tavares and his agent have only allowed a certain group of teams to discuss a contract.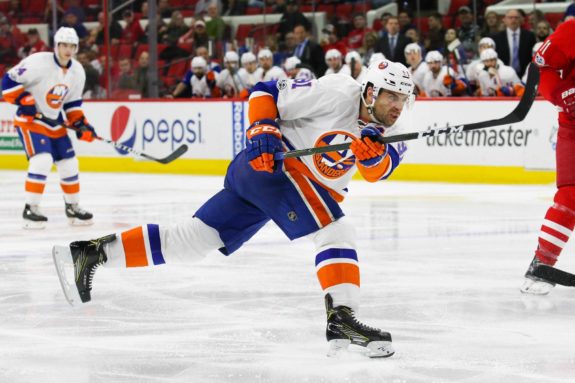 His group put together a series of in-person meetings in Los Angeles involving the six teams he was most interested in. Although Vegas was not invited to present in LA, they were scheduled to be one of the few teams allowed an informal phone discussion. However, after day two of presentations Tavares' camp canceled the phone meetings and cut the teams down to the six they met in LA.
John Tavares and his reps no longer plan to bring any additional teams into their free-agent process after meeting with Dallas and Tampa today.

The field is down to six: Leafs, Islanders, Sharks, Bruins, Stars and Lightning. #TavaresWatch

— Chris Johnston (@reporterchris) June 27, 2018
Once again for Vegas, they faced a lost bid. Tavares was not coming to Vegas. Even worse, the team faces a large possibility that Tavares was coming to the Pacific Division as a member of the San Jose Sharks. There is clearly not going to be a big win for Vegas this offseason. Instead, they will have to focus on re-signing their restricted free agents and looking into any lower-end free agents beginning Sunday.
Golden Knights Still Have Hope
Despite all the doom and gloom just presented, the Golden Knights still have a chance to come away from this offseason with solid additions. Paul Stastny would solidify the team down the middle, although it sounds like he is interested in staying with the Jets. James van Riemsdyk, Michael Grabner, Patrick Maroon, and Thomas Vanek are still out there to fill the empty spots on the wings. And although no defensemen available are as good as Carlson, players like John Moore or Dan Hamhuis could provide a good stop-gap while McPhee continues to work on a bigger trade.
Related: Golden Knights Top 5 Defense Targets
There's still hope. The Golden Knights have not lost any big pieces of their roster and will be able to extend their restricted free agents like William Karlsson and Colin Miller without an issue. Maybe it is time to temper expectations. During the season, the Golden Knights destroyed so many predictions that there could now be too much pressure for everything to go right. Although McPhee does not want to sit out free agency, focusing on smaller additions to his already impressive core could be a better solution than only swinging for the fences.
Mike was born and raised a big hockey fan. He is a recent Sports Management graduate from the University of Massachusetts at Amherst, and is now a writer for the Vegas Golden Knights. More of his work can be found at https://michaelmanleyahs.wixsite.com/mysite/work-samples.