This past season, first-year head coach Bob Boughner brought his aggressive, straight-line, up-tempo style to the Florida Panthers.
The Panthers thoroughly embraced this strategy, with their top five scorers at forward (Aleksander Barkov, Vincent Trocheck, Jonathan Huberdeau, Evgenii Dadonov and Nick Bjugstad, respectively) all registering career years offensively.
However, the Cats fell short of the National Hockey League playoffs in 2017-18 – losing out on the final wild card spot in the Eastern Conference by a single point, due to a combination of defensive struggles early on in the campaign and, more significantly, a catastrophic lack of depth to support their top players.
That said, the Panthers will likely add three promising offensive threats to their arsenal this fall, so there's every reason to expect they'll be in the dance come the spring.
Panthers' New Offensive Additions
The Panthers recently acquired left-winger Mike Hoffman, who potted 104 goals and 224 points with the Ottawa Senators over the past four seasons combined.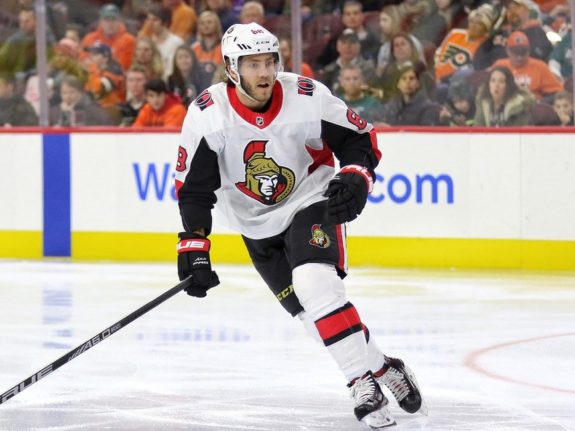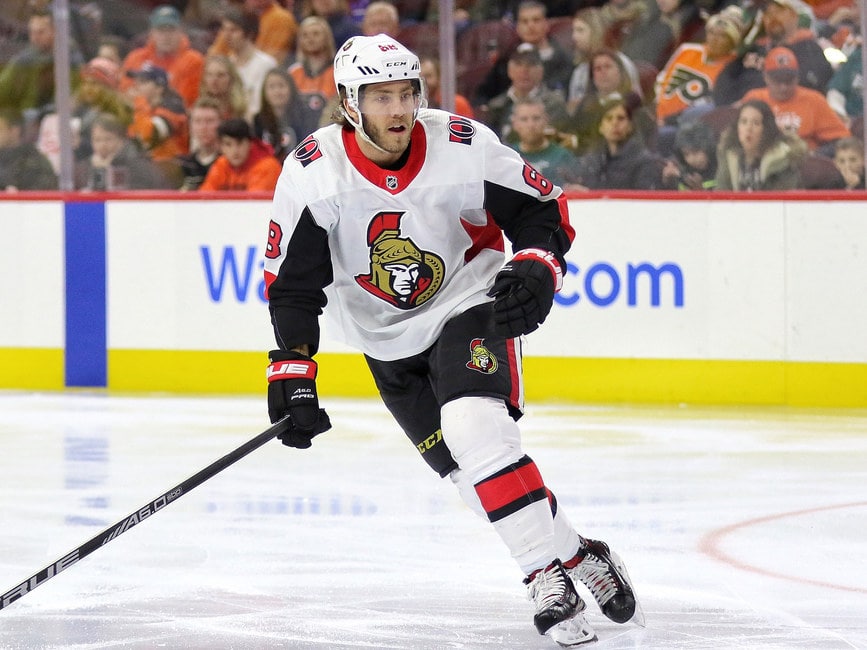 Obviously, adding any player averaging 26 goals and 56 points per year is more than likely to be beneficial. Even better, the Panthers were able to snag Hoffman for pennies on the dollar (one second-, one fourth- and one fifth-round pick, with the Cats also receiving a seventh-rounder in return) and they didn't even have to give up a roster player. Plus, at $5.1875 million per season against the cap, Hoffman is also a relatively affordable addition, and the fact he's only 28 means there should be lots of gas left in the tank.
Panthers' Promising Rookie Crop
Meanwhile, NHL neophytes Henrik Borgstrom and Owen Tippett also look poised to make their mark on the Panthers.
Borgstrom, a highly regarded centre, tallied 45 goals and 95 points in just 77 games playing for the University of Denver in the National Collegiate Athletic Association the past two years. He was a finalist for the Hobey Baker Award as the NCAA's top men's ice hockey player for 2017-18, and made his NHL debut towards the end of the season.
Tippett, who also played his first NHL game in 2017-18, had another solid season with the Ontario Hockey League's Mississauga Steelheads. Ineligible for the American Hockey League, the Panthers would do well to let Tippett play with the big club this season and allow him to make use of the support an NHL team affords, rather than sending him back to the OHL where he really doesn't seem to have that much more to prove.
Thus, without really having to do much of anything (other than give up some mid-round draft picks), the Panthers added three significant upgrades to their offense, one of whom is already proven and two others that are as close to sure things as prospects get.
Panthers' Forward Depth No Longer a Concern
As mentioned, the Panthers' top five scorers up front all had career years in 2017-18. However, the Cats got next to no production from the rest of their forwards.
Jared McCann looked promising enough, but his production was disappointing (nine goals and 28 points in 68 games). With just five goals and 14 total points, Radim Vrbata was an abject disaster (he retired after a miserable, injury-plagued 42-game campaign). Micheal Haley and Derek MacKenzie played 75 games each, yet combined for just six goals and 23 points.
As for Jamie McGinn, he registered 13 goals and 29 points in 76 games, subpar numbers for someone making over $3 million against the cap. That said, McGinn wasn't brought in for scoring alone, but also toughness, and yet, he wasn't anywhere close to the top of the Panthers' leaderboard in hits, penalty minutes or even blocked shots. Sure, toughness can be measured in a variety of different ways, but it's not a good look if everything a player brings is unquantifiable.
So, yes, even with the addition of Bogdan Kiselevich to the defense corps, the Panthers could probably still use some reinforcements on the back end. And yes, Roberto Luongo won't be around forever to tend goal.
But it's unquestionable the main need for the Panthers this offseason was to add scoring depth, and boy, have they ever done so.
Panthers' Potential for Playoff Berth
The Panthers were 14th during the 2017-18 regular season in goals for, with 245 (2.99 per game). That's pretty impressive, especially considering they really only had two lines that could score. The Cats' defensive game, for its part, improved throughout the year, as the team gradually adjusted to Boughner's new system. This dovetailing culminated in a 25-8-2 run to close out the campaign, leaving them just short of a playoff berth.
Though that second-half surge likely had a healthy dollop of good luck thrown in, the main takeaway should be that, now that the Panthers (seem to) have both their on-ice and off-ice situations stabilised, they'll be a tighter, tidier team from opening night onwards in 2018-19.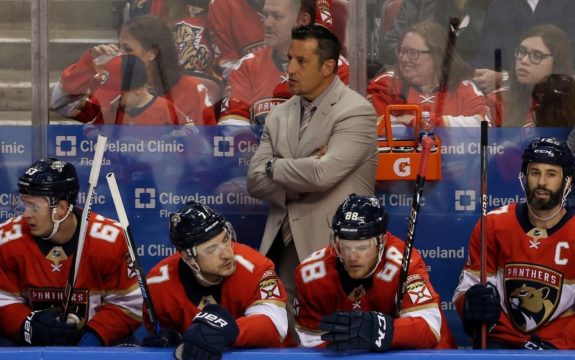 As it stands, the Panthers' 96 points in 2017-18 tied the 2014-15 Boston Bruins for the NHL record for most points without making the playoffs. With the Panthers likely to improve this coming year, it would legitimately be a surprise were they to miss out on the postseason.
Panthers' New Line Combinations
Perhaps the most tantalising part of this whole discussion for the Panthers – and, in particular, their fans – is seeing the aforementioned new additions plugged into their depth chart.
Panthers' Forward Depth Chart
Here's how it looks (in order of subjective quality, not ideal line combinations):
Jonathan Huberdeau – Aleksander Barkov – Evgenii Dadonov
Mike Hoffman – Vincent Trocheck – Nick Bjugstad
Jared McCann – Henrik Borgstrom – Owen Tippett
Jamie McGinn – Derek MacKenzie – Colton Sceviour
Frank Vatrano – Denis Malgin – Maxim Mamin
Micheal Haley
A couple things here:
First, the above lines assume that McCann and Vatrano, both restricted free agents who've been tendered qualifying offers, re-sign with the Panthers, and that unrestricted free agent Connor Brickley does not.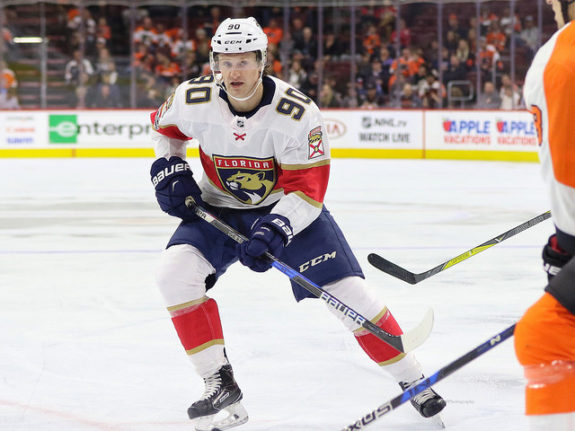 Second, according to CapFriendly, both Malgin and Mamin are exempt from waivers. Though they may be technically deserving of a full-time role with the Cats, their roster spots will likely go to the likes of MacKenzie and McGinn, as the former two can be assigned to the AHL and paid an AHL salary. Were MacKenzie and or McGinn to be designated for assignment, they'd not only have to clear waivers, but the Panthers would also be on the hook for the entirety of their NHL salaries, as well as those of any player(s) that replaced them.
Finally, Haley has a year remaining on his deal at $825,000 against the cap. Though a capable enforcer, Haley doesn't really have a whole lot of usefulness in the modern NHL. The Panthers were one of the only teams in the league to regularly play a designated tough guy last season (Haley played 75 games for the Cats). With no disrespect to Haley, it's tough to see him getting into the lineup on a regular basis in 2018-19.
Panthers Fix Problems, Have Promising Future
Now, of course, it would be remiss not to mention the fact the Panthers wouldn't have had depth issues in the first place had they not disposed of Jonathan Marchessault and Reilly Smith.
That said, they've certainly managed to turn things around rather quickly, for which the organisation, led by general manager Dale Tallon, deserves much credit. For example, it took real restraint and, quite frankly, a whole lot of courage, for Tallon to stand pat at the trade deadline, in light of the Panthers' recent troubles, not to mention their second-half surge.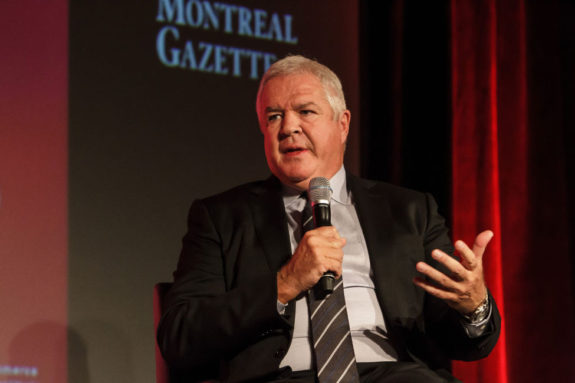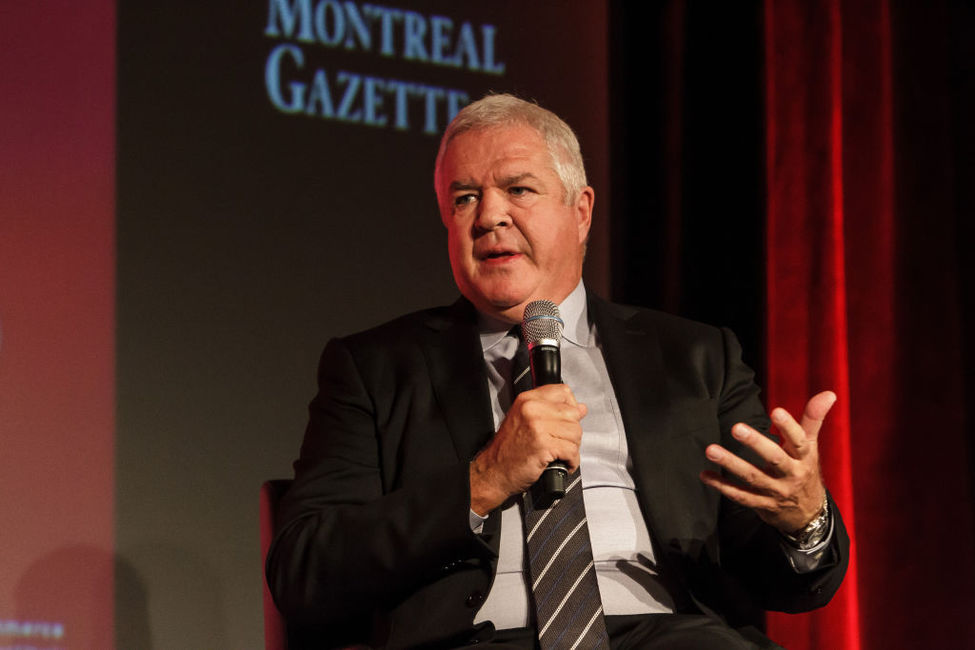 Tallon's managed to make the Panthers a helluva lot better through one shrewd trade and some good old-fashioned patience, while retaining the majority of his future assets.
More pieces may still be to come for the Panthers (we haven't even hit free agency yet!), but the team's already showing marked improvement (on paper, anyway).
The Panthers stand to be as offensively potent as any other team in the NHL in 2018-19. Barring some sort of catastrophic setback, there's absolutely no reason they shouldn't find themselves in the playoffs next spring.