On Wednesday, the Pittsburgh Penguins re-signed center Riley Sheahan through the 2018-19 season on a one-year, $2.1 million-dollar deal. For the Penguins, inking this contract was the right move in a league where it's nearly impossible to find centers at a discounted price.
Sheahan's Growth With Penguins
Sheahan had one of the best regular seasons of his career in 2017-18. He arrived in Pittsburgh coming out of an abysmal 2016-17 with the Detroit Red Wings in which he played 80 games but only notched 13 points and accumulated a whopping minus-29 in plus/minus. Part of that was because of an unlucky drop in his shot percentage, which dropped from around 10 percent his previous two seasons to just under 2 percent in 2016-17.
The Penguins have been known to take advantage of players whose values fall after an off year, and they did just that with Sheahan: he reverted back to his average 10 percent shooting percentage in Pittsburgh, putting up 32 points in 73 games. It was his first time clearing the 30-point plateau since his first full season in the NHL in 2014-15, when he put up 36 points. The bounce back was undoubtedly a relief for both the team and Sheahan himself.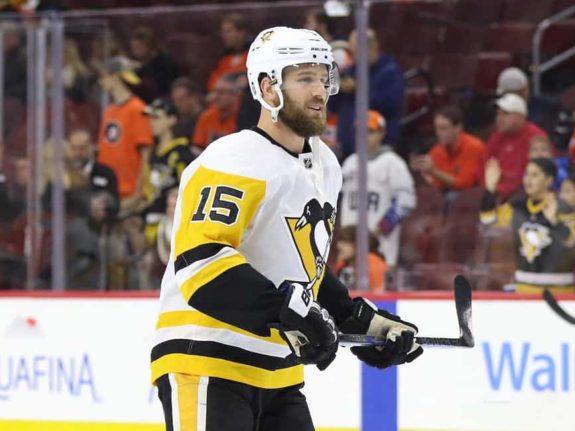 Given the fact that Sheahan proved himself to still be a 30-point center this past season, it's notable that the Penguins got him to sign on for another year with only a minuscule raise. He wasn't extended a qualifying offer— perhaps because the team was unwilling to field the dollar amount he would potentially receive in arbitration— but still signed with the team anyway, for just $25k more than his previous contract. When looking at the prices of the unrestricted free agent centers that will be available starting July 1, it's possible to see that not many better options are going to exist for that dollar amount on the open market.
Related: Sheahan Trade a Win for Both Red Wings and Penguins
UFA Centers Across the League
To compare the Sheahan deal to those of other available players, let's see just how many 30-point centers currently exist in NHL free agency, and what their 2017-18 cap hit was.
| | | | |
| --- | --- | --- | --- |
| UFA CENTER | 2017-18 TEAM | 2017-18 CAP HIT | 2017-18 POINTS |
| Joe Thornton | San Jose Sharks | $8,000,000 | 36 |
| Paul Stasny | Winnipeg Jets | $7,000,000 | 53 |
| John Tavares | New York Islanders | $5,500,000 | 84 |
| Valtteri Filppula | Philadelphia Flyers | $5,000,000 | 30 |
| Tyler Bozak | Toronto Maple Leafs | $4,200,000 | 43 |
| Derek Ryan | Carolina Hurricanes | $1,425,000 | 38 |
The list isn't long, and it is expensive. In fact, only one current UFA (the debatably underrated Derek Ryan) received less than $4 million for a 30-point performance at center last season. What's more, many of these players will be seeing raises, the monumental example being New York Islanders star John Tavares. More players will join the list as restricted free agent negotiations come to an end, but it's possible to see from these existing names that available 30-point centers are rare and costly. If the Penguins had to fill Sheahan's spot in the lineup, they would have had to pay more in cap space to buy a center on the free market or lose assets by acquiring one via a trade.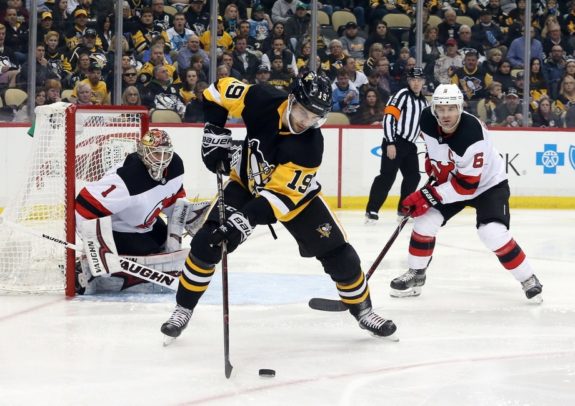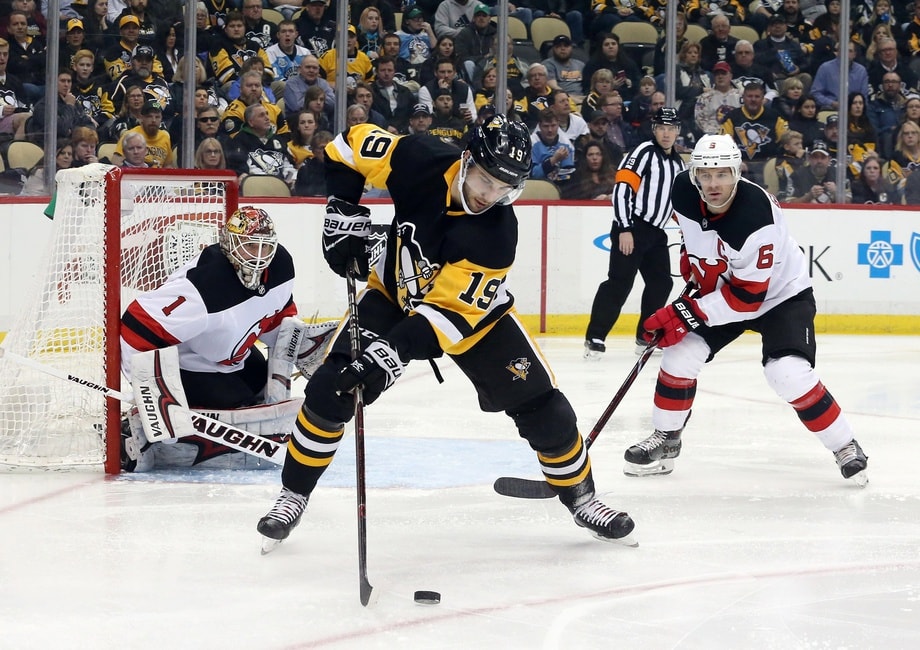 Presuming Derick Brassard centers the third line next season, Sheahan will be playing the role of a fourth-line center on the Penguins— a position where a 30-point player makes your team very strong indeed. But because of the fact that he would be playing relatively few minutes in this situation, his cheaper $2-million deal is good for the team.
Related: Penguins Have Unmatched Depth With Brassard
Penguins' Center Depth With Sheahan
With Sheahan in the mix, the Penguins have the opportunity to ice Sidney Crosby, Evgeni Malkin, Brassard and Sheahan as the centers down the lineup, which would make them one of the strongest teams at center in the NHL. It's unsure if Brassard is in fact going to be playing the role of third-line center; Wilkes-Barre/Scranton center Teddy Blueger could potentially see NHL time this season, in which case it's possible he would center the fourth line while Sheahan, presumably, is moved up to the third and Brassard plays on the wing. But either way, Sheahan's $2-million deal is an affordable one in a league where the market for centers is stretched thin and is ideal for a player who almost certainly is not going to be seeing top-six minutes.