The Florida Panthers announced today that Bob Boughner has been chosen as the fifteenth head coach in franchise history. Boughner, a veteran of 630 National Hockey League games (and 1,382 minutes in the penalty box), replaces Tom Rowe, who was relieved of his duties following the Panthers' disappointing 2016-17 campaign.
Boughner's New Job
After winning the Atlantic Division in 2015-16, much was expected of the Panthers. However, a combination of injuries, organisational turmoil and just plain bad luck saw the Cats miss the playoffs by 14 points.
Looking ahead, the Panthers have a tough hill to climb in what, with the possible exception of the rebuilding Detroit Red Wings, might be the most competitive division in hockey. Barring some unfathomable calamity, the Tampa Bay Lightning should find themselves back in the playoff picture, if not atop the Atlantic. The Toronto Maple Leafs made great strides this year – qualifying for the postseason a year after finishing dead-last – and are clearly a team on the rise. The Boston Bruins, Montreal Canadiens and Ottawa Senators are all teams at a crossroads, but all three made the playoffs this year, so they won't be easy to leapfrog, either. Not to mention that the Buffalo Sabres have to break out sometime, right??
That said, the Panthers were ravaged by injury this season, with stars Aaron Ekblad, Aleksander Barkov and Jonathan Huberdeau all missing significant time due to injury. When you add to this the fact the Cats were only able to score on 7.76 percent (all situations) of their shots – against a league average shooting percentage of about nine percent (which would have netted the Panthers about 28 more goals), one can conclude the team was more than a little unlucky. Of course, the aforementioned organisational drama likely didn't help matters.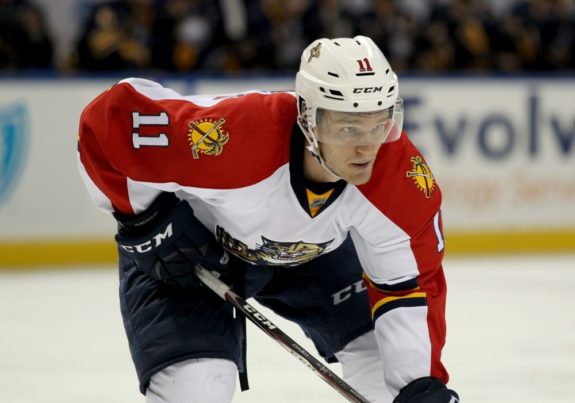 Assuming the Panthers' front office has finally settled down, and assuming Huberdeau keeps his Achilles tendon away from sharp objects, there is no reason why the Panthers, with their solid and reliable (if unspectacular) goaltending and impressive stable of talent, should not compete for a playoff spot.
Boughner Has Championship Pedigree
Boughner comes to South Florida after two seasons as an assistant to Peter DeBoer in San Jose. Prior to 2015-16, Boughner coached the Ontario Hockey League's Windsor Spitfires for eight years, interspersed with a season-long stint as an assistant with the Columbus Blue Jackets in 2010-11. He compiled a 282-213-49 record in 544 games with the Spitfires, good for a respectable .518 winning percentage.
From 2007-08 through 2009-10 though, Windsor was an otherworldly 148-37-19 (.725) under Boughner, winning both the J. Ross Robertson Cup (OHL championship) and the Memorial Cup (CHL championship) in 2009 and 2010. In 2009, Boughner coached Canada to gold in the Ivan Hlinka Memorial Tournament (international hockey's Under-18 championship). He was also behind the Sharks' bench for their run to the 2016 Stanley Cup Final.
On an individual level, Boughner twice won the Matt Leyden Trophy as the OHL's top coach (2007-08 and 2008-09). In both of those seasons, he also took home the Brian Kilrea Coach of the Year Award, given to the coach of the year for the entire Canadian Hockey League.
Boughner's Coaching Style
Dave Jewell of The Hockey Writers does excellent work covering the Spitfires, and was front and centre for much of Boughner's tenure in Windsor. I asked for his thoughts on Boughner's hiring.
In terms of what Panthers fans can expect regarding style of play, Jewell says "The types of teams he had in Windsor were a combination of offense and physical play. The Spitfires always had room to be creative offensively but they also knew that, should they get pushed around, someone would be there to stand up for them. It was the type of team the fans loved."
Boughner's Strengths
Regarding how he relates to players and fans alike, Jewell has nothing but positive things to say.
"I know he was a player's coach, in that he tried to relate to the guys as much as he could and give them the benefit of the doubt."
"His relationship with the media was great. In the few times I talked to him, approaching him was easy and answers were rarely cliché. He tried to connect the organisation to the fans/city as much as he could. If someone wanted to talk, he'd be happy to engage. To this day, fans will walk right up to him and [he'll] have a conversation if he's able. He was always very appreciative of what he had."
Says Jewell, "He was always good at allowing players to use their skills. He had a game plan but wasn't too rigid. If you had a chance to create something, go for it."
"Boughner was also very good at keeping the team focussed. Windsor had a very young team and he was a big part of bringing them together as a cohesive unit. Then, when Mickey Renaud died in 2008, Boughner and the staff were essential in keeping the team together. It was one of the biggest moments in team history and, because Boughner and [vice president, general manager and fellow part-owner Warren] Rychel were so tight with the players, they kept the team strong. You could tell by the interactions between Boughner and the players that he was always there for them."
Boughner's Weaknesses
On the topic of things to watch out for with Boughner, Jewell comments "He's very vocal on the bench. That can be a good thing at times but, if the officials get tired of it, you get the benefit less and less."
"Another weakness might be his ability to adjust to a situation. In his first go-round with Windsor, he and Rychel built a near-perfect team. After he got back from Columbus, they tried repeating the process, but it didn't work. Adjusting was tough; the team never made it out of the first round."
Positive Perception of Boughner Potential
Jewell finishes by saying, "I really like Boughner's potential as an NHL head coach. It hasn't been that long since he retired [from playing], so that ability to connect with today's players is certainly there. That has to work to his advantage. His style was always fun to watch, no matter what the team's record was, and, frankly, I think that's one thing Windsor fans have missed. Boughner will be a good fit in Florida."
To summarise: Boughner is a coach who has a lot of experience handling young players and guiding them through adversity, who can connect with the media and the marketplace, and who favours a style of play that puts butts in seats. All good signs for the Florida Panthers.
Player Development a Strength of Boughner
Boughner's Spitfires were the breeding ground for a litany of talented NHLers. Adam Henrique, Cam Fowler, Josh Bailey, Josh Ho-Sang, Ryan Ellis and Taylor Hall all apprenticed under Boughner in Windsor. This history of successfully developing A-list talent bodes well for the Panthers, who are awash in young stars and promising prospects.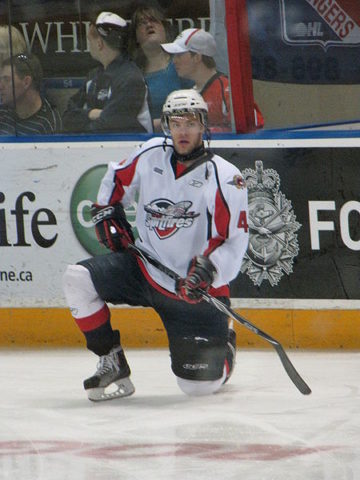 Harvey Fialkov of the Sun Sentinel pointed out on Twitter this past week that Boughner already has relationships with many Panthers players, which should further ease his acclimatisation to his new surroundings.
Boughner, Panthers in New Territory
Bob Boughner has already accomplished a lot in his coaching career. And, despite having coached for 11 seasons, he's still only 46-years-old, so he no doubt has many more accomplishments still to come.
Nevertheless, Boughner has his work cut out for him in turning around a thoroughly befuddling Panthers squad. Of all the places and of all the times to have your first NHL head coaching gig… Godspeed, sir. Godspeed.
(All advanced stats are thanks to Puckalytics.)