Boston Bruins fans are sick of Matt Beleskey and Jimmy Hayes. The two combined for five goals and eight assists in 107 games during the 2016-17 season. To make matters worse, their combined cap hit is $6.1 million.
Their poor performances for Boston this past season have deemed their futures with the team questionable at best. While some fans want to see them given another chance, the majority want to ship them off for anything they can get.
Instead of analyzing their game and what general manager Don Sweeney could get for the two underwhelming wingers, we'll take a look at how other teams around the league are spending that $6.1 million on former Bruins.
Tyler Seguin, Dougie Hamilton
Boston received two first-round picks for Phil Kessel in 2009, resulting in Tyler Seguin and Dougie Hamilton. The Bruins also received a second-round pick in the deal.
Seguin was eventually traded to the Dallas Stars in 2013. Management cited his attitude and level of professionalism as being an issue.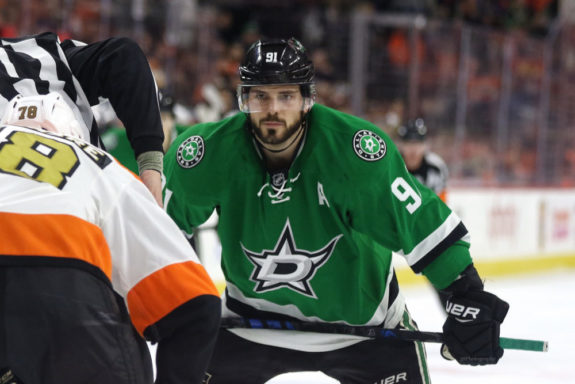 The prodigy signed a six-year deal worth $34.5 million with Boston in 2012, resulting in a cap hit of $5.75 million through the 2018-19 season.
Comparing him statistically to Hayes and Beleskey is painful, to say the least. Seguin put up 26 goals and 72 points, appearing in all of Dallas' 82 games last season. His best year-to-date came the season after Boston traded him. The then 22-year-old produced 37 goals and 84 points in 80 games.
Hamilton was traded to the Calgary Flames in 2015 and signed the very same contract as Seguin did in 2012. Boston claimed that they originally wanted to re-sign the potential all-star, but the asking price was too much.
It was clear Hamilton didn't want to be in Boston (his contract with Calgary was similar to the Bruins' original offer). However, that money could have been spent more productively. Days later, the Bruins signed Beleskey for $3.8 million.
The year prior to the trade, Hamilton registered 10 goals and 42 points in 72 games. His most productive year with Calgary came last season. He finished with 13 goals and 50 points in 81 games.
Milan Lucic, Johnny Boychuk
Milan Lucic and Johnny Boychuk helped the Bruins take home the Stanley Cup in 2011.
Lucic's inconsistency is what sparked trade rumors following the 2014-15 season. Though he scored 18 goals and 44 points in 81 games that year, the physical game that made him so effective seemed to dissipate.
Sweeney shipped Lucic off to Los Angeles in exchange for the 13th overall pick in the 2015 NHL Entry Draft, as well as defenseman Colin Miller. The Bruins also received goaltender Martin Jones in the deal who they subsequently flipped for San Jose's 2016 first round pick and prospect Sean Kuraly.
In one season for the Kings, Lucic scored 20 goals and 55 points in 81 games.
During the offseason that followed, former Bruins GM Peter Chiarelli penned a contract with the unrestricted free agent. The seven-year deal worth $42 million made Lucic an Edmonton Oiler and solidified his cap hit at $6 million through the 2022-23 season.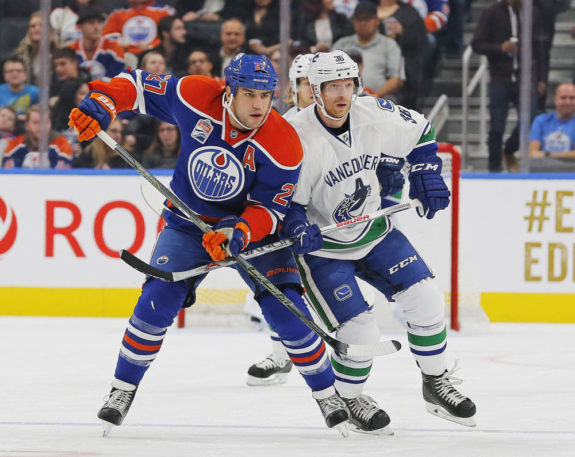 In his first season with Edmonton last year, Lucic netted 23 goals and 50 points, appearing in all of the Oilers' regular season games. He put up two goals and six points in 13 playoff games with the Oilers this postseason.
Faced with cap issues entering the 2014-15 season, the Bruins traded Boychuk to the New York Islanders in exchange for draft picks.
Boychuk was decidedly the odd man out considering his trade value and estimated worth of his next contract.
In Boston, Boychuk left behind a five goal, 23 point season. His nine goals and 35 points in his debut season with the Islanders resulted in a seven-year $42 million contract — the very same as Lucic.
Blake Wheeler
On Feb. 18, 2011, the Bruins swapped Blake Wheeler and Mark Stuart with the Atlanta Thrashers' Rich Peverley and Boris Valabik.
The trade was made in an effort to create cap space for the Bruins to trade for defenseman Tomas Kaberle. 
The then 24-year-old Wheeler had not produced more than 45 points in a season for the Bruins before they traded him.
The Thrashers moved to Winnipeg, becoming the Winnipeg Jets, and with the move came a new and improved Wheeler.
In his first full season with the organization, Wheeler lit up the scoreboard for 17 goals and 64 points. During the abbreviated 2012-13 season, he put up a whopping 19 goals and 41 points in just 48 games.
Entering the 2013-14 season, Winnipeg landed Wheeler with a six-year deal worth $33.6 million — a cap hit of $5.6 million a year.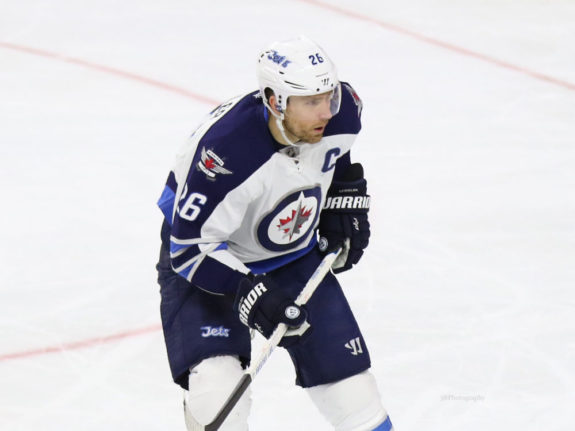 Since then, Wheeler has emerged as a star. On his 30th birthday, the Jets announced that he was the newest captain of the franchise. During the 2016-17 campaign, Wheeler registered 26 goals and 74 points, appearing in all of Winnipeg's regular season contests.
These former Bruins were parted with for various reasons, though fans wish the majority of them could have remained with the team.
While other teams landed these players to long-term deals, these contracts are ones the current-day Bruins can afford.
Though it is unlikely the Bruins will attempt to salvage their former players, they will be looking to spend money this offseason.
The $6.1 million paid to Beleskey and Hayes must undoubtedly be freed up and spent more wisely this offseason. Otherwise, the Bruins will remain to function as a farm team for some of the NHL's finest athletes.
I cover the Boston Bruins and NCAA Hockey here at The Hockey Writers. Born and raised 10 miles north of Boston, I developed a love for the game of ice hockey at a very young age. There's really nothing better than this sport, though steak is a close second.