With a simple, almost sparse, 10 word tweet the Nottingham Panthers announced that former NHLer Brian McGrattan will not be returning to the club next season.
Brian McGrattan's 'memorable stay' with Panthers comes to an end https://t.co/vRQGnfVQFg

— The Nottingham Panthers (@PanthersIHC) June 9, 2017
If I'm honest, I don't think this has come as much of a surprise to anyone in Nottingham. Despite being half way through a two-year contract he had been saying in interviews that he was taking some time to consider his future, hinting that he wasn't any younger and that it might be time to hang up his skates.
Understandably this caused a fair amount of debate and when a web page appeared stating that McGrattan had "retired from professional ice hockey" (the phrase was later removed) it only added fuel to the fire. Would he be back next season or would the Panthers again lose a player on a two-year deal midway through his contract? No one knew.
Speculation became so rife at one point last week that it prompted the Nottingham Panthers to release a statement saying that they were still in negotiations with McGrattan. Negotiations that have now concluded with a parting of the ways.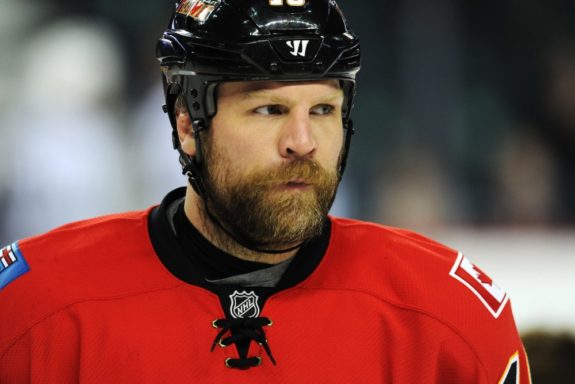 Frustratingly Inconsistent
I want to be more upset about his departure than I am. I really do. There was so much excitement when it was announced he was signing but I don't think Nottingham Panthers fans really saw the best of McGrattan, at least not for more than a few minutes at a time. There were shifts where he would go out and play with such intensity that it would terrify the opposition, defenses couldn't cope with McGrattan charging down on them and you could see the sense of relief when his shift was over. Those shifts were a joy to watch but they were too few and too far between for them to be called anything even remotely close to consistent.
What they could be called though was frustrating. That word, to me, sums up McGrattan's 2016-17 season in a nutshell. It was all so frustrating. You could see the talent was there and you could never really complain about the effort but there was always that frustration at the back of your mind. He showed he had good offensive skills but didn't score a goal in front of his home crowd until Dec. 23. He'd gone so close so many times before he scored that you began to wonder if he'd ever find the net. Frustrating.
He did, however, improve and ended the season with 19 points (12 goals and seven assists) from 47 league games saving possibly his goal of the season for the home playoff game against the Sheffield Steelers as he (literally) waved away the attentions of Steelers' Zack Fitzgerald, cruised into space in the offensive zone picked up a pass and slotted the puck home.
He Wasn't Cam Janssen
For all the frustration he may have caused Panthers fans, there was one thing he had going against him from the day his signing was announced and it was something that you could never blame really him for: he isn't Cam Janssen.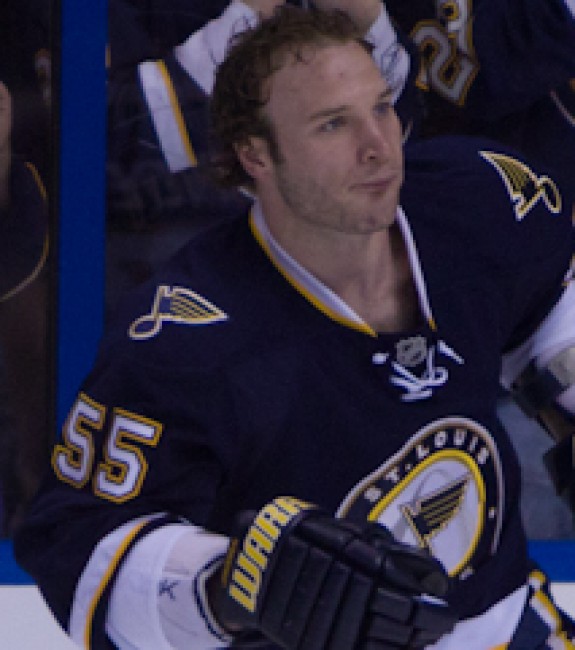 That might sound strange to many of you reading this but Janssen made quite an impression during his season in Nottingham.
The former St Louis Blue spent his final season at the Panthers in 2015-16 before retiring in mid-August which in turn led to the club signing McGrattan. He might not have scored as many points as McGrattan (he only managed eight from 51 league games)  but his all-action style endeared him to the Nottingham faithful in a way that McGrattan never did.
Simply put Cam Janssen brought an excitement to the arenas and rinks around the Elite Ice Hockey League that McGrattan never did. There was always a sense of anticipation when Janssen's line was on the ice, they raised the noise levels in the arena simply by being out there. Janssen may have missed as many of the big checks he used to line up on his opponents but every time he tried seemed to charge the atmosphere as everyone in attendance waited with bated breath to see what would happen. You could see he was giving everything he had and that's why the crowd loved him.
I don't think the fans in Nottingham ever really got that with McGrattan and I think a large proportion of them thought they would. When McGrattan was signed as a result of Janssen retiring, it felt a little like a straight swap or maybe an improvement. The Panthers had gone from one former NHL player to another. Things like that don't happen very often in the UK. Players in the EIHL are more likely to come for the AHL, ECHL or other leagues. Teams don't sign players with 317 NHL games under their belt. It simply doesn't happen.
The disappointment at losing Janssen was soon replaced by that real excitement at the signing of McGrattan. The thing is that if the excitement of signing Janssen was eclipsed by the arrival of McGrattan then, sadly, his departure is nothing to the loss of Janssen.
Both players have played brief cameos in the long history of the Panthers and I'm sure they'll both be talked about for years to come. I'm just not sure that one will be remembered as fondly as the other.
There Is Some Good News
The Panthers might have lost a player who had real NHL quality despite how rarely he showed it but there is one thing to come out of all this that has to be seen as being better than last year. Janssen announced he wouldn't be returning in August just over a week before the first preseason game. McGrattan has announced he's leaving (there seems to be some confusion as to whether he has actually retired or not at the moment) in June. It might seem like a small thing but that extra couple of months gives coach Corey Neilson plenty of time to find a replacement.
McGrattan's departure leaves Neilson with some serious thinking to do. Does he look to sign another big name player like McGrattan or does he look to go in a different direction? He has stated that he wants to build a "younger and hungrier" team next season and that sounds like there might not be a place for the likes of players like McGrattan or Janssen who are coming to the end of their careers. That would be a shame as they both brought something to the team in terms of experience and playing style that the fans in Nottingham might otherwise not have seen. He has to do what he sees as being the best for his team. We'll just have to wait and see what that is.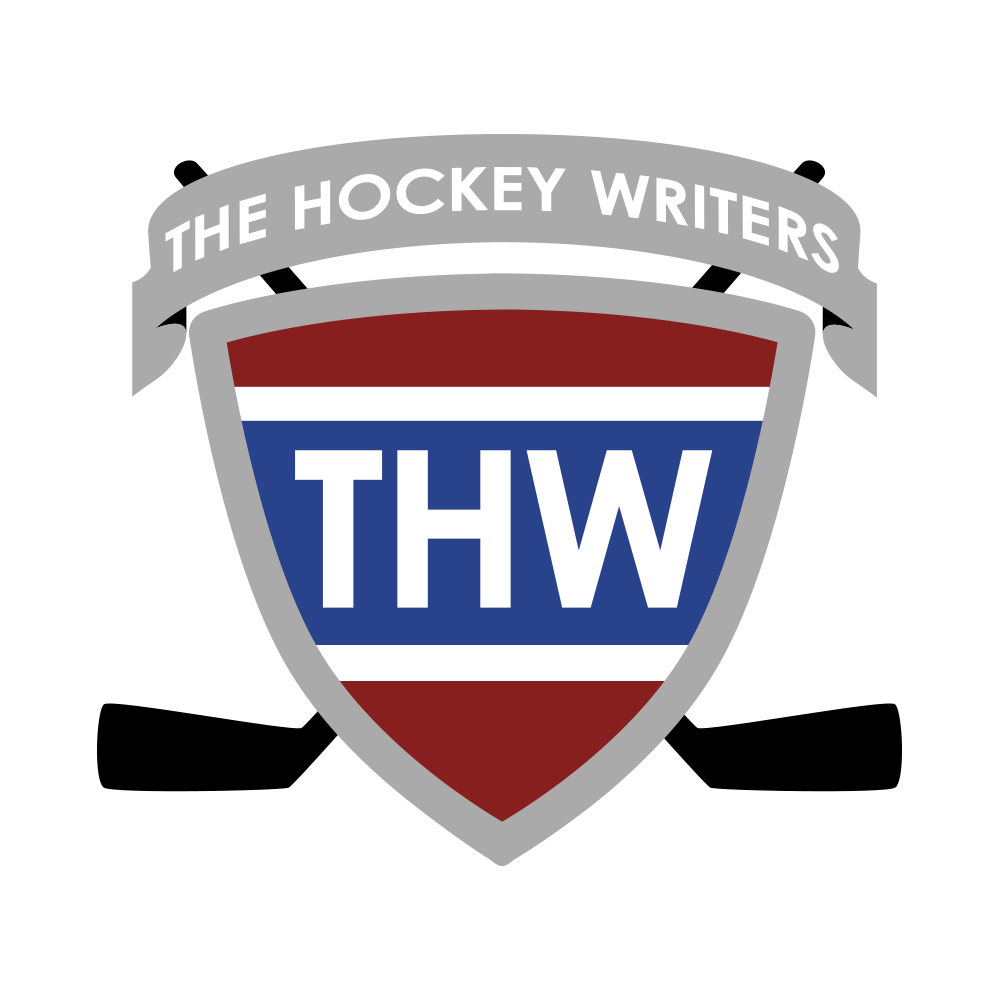 The Hockey Writers is:
1) A top-tier hockey media company delivering a top-notch, in-depth look at the NHL
2) A collective of some of the best hockey writers anywhere
3) A multimedia provider with daily podcasts and YouTube shows
4) Well-respected and widely-cited NHL prospect and draft resource