Michael Bunting received a three-game suspension from the NHL DoPS on Wednesday, a punishment that came as a result of a hit to the head and interference penalty in Game 1 of the series between the Toronto Maple Leafs and Tampa Bay Lightning. There's a lot of conversation about what that means for the Maple Leafs and Bunting when it comes to the next steps– both short-term and long-term — but the suspension may have a lot less to do with his career with the Maple Leafs than people think.
Related: Nazem Kadri Laughs Off Negative Michael Bunting Comparisons
According to one source, Bunting wasn't likely to return to Toronto regardless. James Mirtle of The Athletic writes:
"Even without this incident, I don't think Bunting was coming back to Toronto. Not with their cap situation, not with the front office potentially about to change, and not with all of the struggles to contain him this year."

source – 'Mirtle: Michael Bunting's rise and fall with the Maple Leafs is a sad cautionary tale' – James Mirtle – The Athletic – 04/20/2023
In other words, Bunting's fate in Toronto was already sealed and this suspension really just reinforced something the organization already knew — the team was likely moving on without him.
The Maple Leafs Were Tired Of Bunting's Act
Mirtle notes that the Maple Leafs, specifically head coach Sheldon Keefe tried everything in his power all season long to get through to Bunting and nothing worked. Saying the club tried to dangle the reward of playing with Auston Matthews and Mitch Marner in front of Bunting if he walked the straight and narrow, that didn't work either. Mirtle adds, "But Bunting has continued to argue with officials, take bad penalties and embellish falls. He's quickly run out his rope with the league head office, with referees and, now, his own team."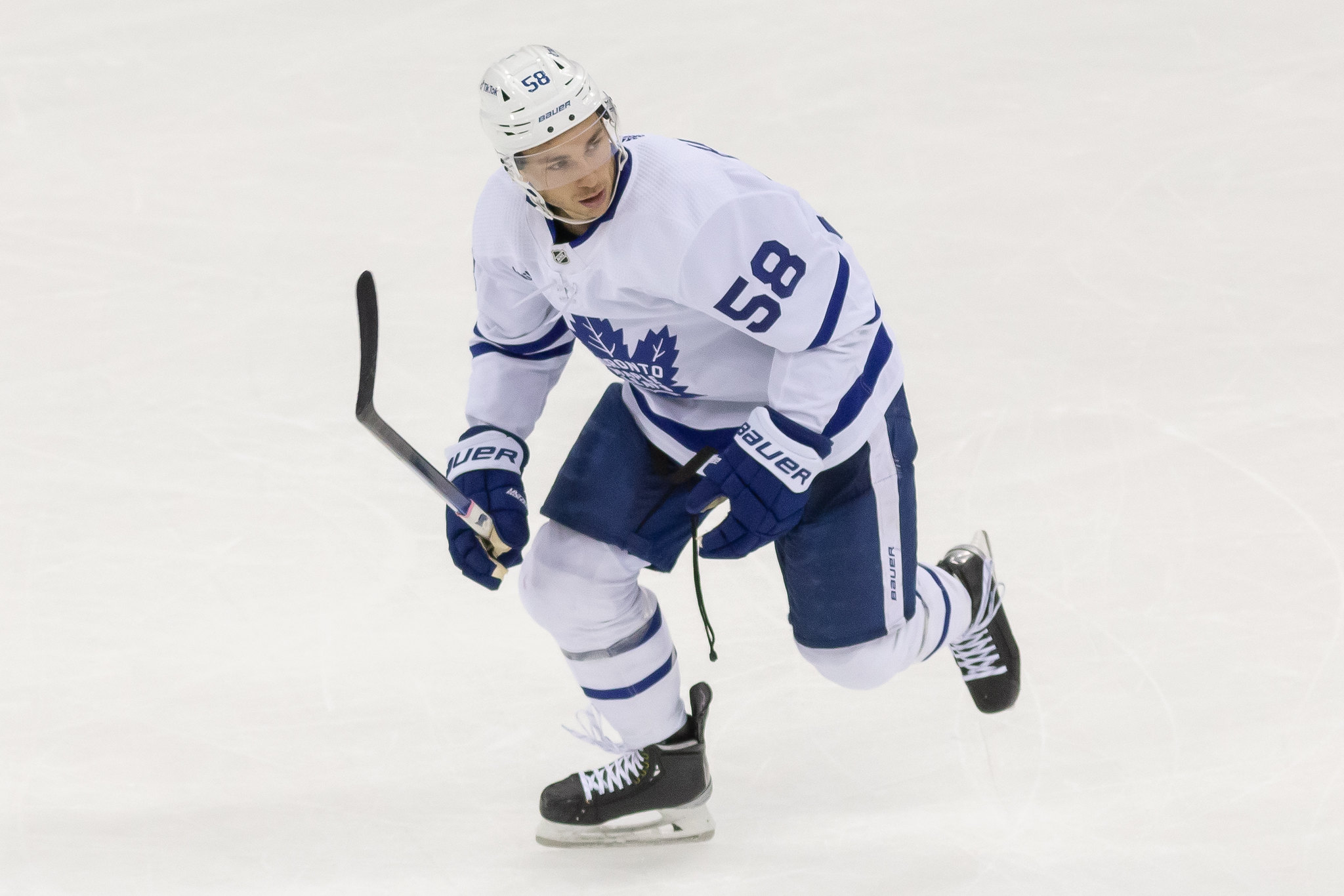 The Leafs knew that Bunting was a target, not just by opponents but by the NHL as a league. Referees had taken his number and were looking for calls or opportunities to catch him in the act. Meanwhile, opposing players were ready to put him on tilt and take him out of the game, likely doing something stupid and costing the Maple Leafs in the process. It's not hard to see a scenario where the Maple Leafs have already said internally that they weren't prepared to commit long-term to that kind of player.
There Had Been No Contract Talks
Mirtle also notes that contract talks throughout the season were virtually non-existent. There was no indication from the Leafs that they were eager to sign Bunting to an extension and it wasn't likely they were going to try and match any offer that can his way as a pending UFA. The reality was, some team was probably going to overpay to sign him and the Leafs had no intention, nor the ability to match.
---
Latest News & Highlight
---
Now, there are legitimate questions about whether teams will want to offer him big money as a pending UFA. There are likely a number of teams that see what the Maple Leafs probably do — that this is a player, who as Mirtle says, "hasn't made much of anything by NHL standards." He adds, "This opportunity was going to be his chance to establish himself, and to cash in as a free agent, after back-to-back 23-goal seasons in Toronto." He obviously blew that chance with such a boneheaded decision in Game 1.
Some teams will certainly give Bunting a shot. But a long-term, big-money deal? That opportunity has likely passed him by.
Is This Toronto Running Bunting Out of Town?
There was some discussion during Wednesday's broadcast of the NHL Playoffs on Sportsnet that the Leafs shouldn't run Bunting out of town. Both Kevin Bieksa and Kelly Hrudey argued that the team needs a player that can play on the edge. And, considering comparisons are being made to Nazem Kadri — who was pretty much run out of Toronto after four suspensions — it's no wonder fans are worried the Leafs might make the same mistake again. Kadri figured it out and has become quite a useful player.
That said, if Bunting doesn't return, it won't be because his suspension left the Leafs in a position where they felt forced to reduce his playing time, bench him, and ultimately let him leave. It will be because they'd already determined he wasn't a key part of their future moving forward and the experiment that brought him in as a less-expensive free agent worked for a short amount of time, but eventually ran its course.