By now everyone in the hockey universe knows John Tavares signed with the Toronto Maple Leafs on a seven-year deal worth $77 million. Rookie general manager Kyle Dubas hasn't stopped there, though. He's kept his summer busy by adding another four free agents to the Leafs' roster in the last week. Specifically, centreman Josh Jooris, right winger Adam Cracknell, left winger Tyler Ennis and P.K's little brother, Jordan Subban, on defence. But who are these players exactly and what will they bring to the Leafs?
Centreman Josh Jooris is a 27-year-old journeyman who has played for the Calgary Flames, New York Rangers, Arizona Coyotes, Carolina Hurricanes and Pittsburgh Penguins. In his six-year career, he has played 213 NHL games and has scored 23 goals and 32 assists. Last season, he split time between the Hurricanes and Penguins (where he was traded in February), though he failed to record a point in nine games with Pittsburgh.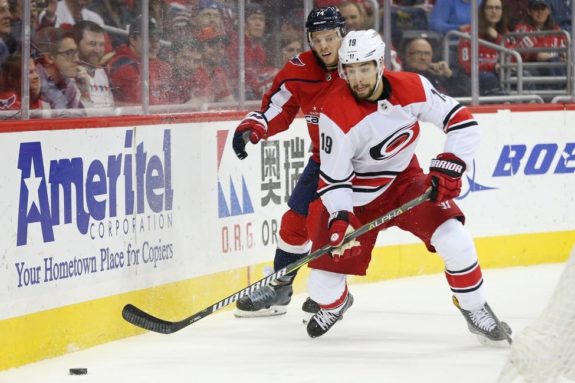 What exactly do the Leafs want with a guy who isn't lighting up the league? The simple answer is depth in the minors. Jooris will probably start his year with the Marlies and he'll have to compete with forwards Josh Leivo, Pär Lindholm, Trevor Moore and another recent signing, Tyler Ennis (we'll get to him) for a spot on the big club's fourth line. Jooris was signed on a one year deal worth $650,000.
Only Cracking the Piggy Bank with Cracknell
In an identical one-year deal worth $650,000 the Leafs also signed right winger Adam Cracknell. Cracknell is 32-years-old and has played in 208 NHL games with the St. Louis Blues, Columbus Blue Jackets, Vancouver Canucks, Edmonton Oilers and played five games between the Dallas Stars and New York Rangers last season.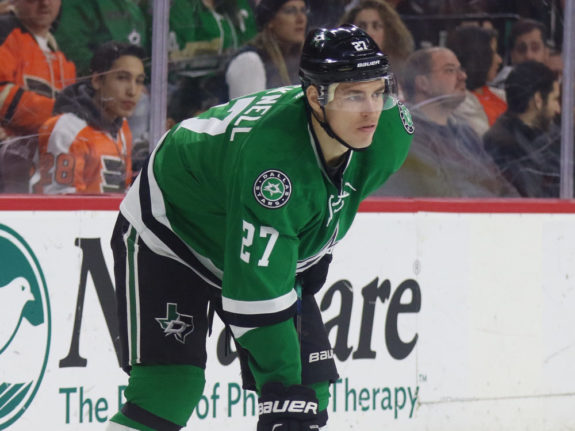 Like Jooris, this is more of a depth signing and Cracknell will definitely spend his time with the Marlies. However, he adds to the impressive depth the Leafs organization now possess at forward.
Speaking of forwards, and specifically wingers, the Leafs also signed left winger Tyler Ennis to the same contract terms and length as Jooris and Cracknell. However, unlike the former, Ennis does have a legitimate chance at landing a spot on the fourth line with the Leafs. He has played in the NHL for eight seasons and had an impressive start to his career with the Buffalo Sabres in 2010-11, logging 49 points in 82 games. Injuries and specifically concussion problems slowed his progression in Buffalo and by 2015-16 he managed just 11 points in 23 games after breaking 30 points in each of the previous five seasons.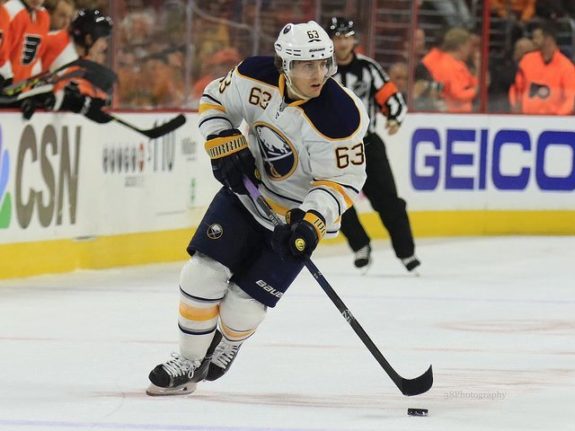 In 2017, Ennis was traded to the Minnesota Wild, with whom he scored 14 points in 73 games last season. Ennis was widely regarded as a player with tremendous potential, with Mike Harrington of the Buffalo News stating: "He certainly has the capacity to firmly establish himself as a solid top-six forward and could end up with 50-60 points in 2014-15."
Ennis has 153 points in 492 NHL games played. If he can shake off his injury issues and regain his early career form, he could be a steal on the wing for the Maple Leafs.
The Other Subban Brother
In their one signing on defence, the Leafs signed P.K and Malcolm Subban's younger brother, Jordan, to a one-year, two-way deal worth, again, $650,000. Although the 23-year-old Subban has no NHL game experience, he is seen as a low-risk move with some potential.
The Canucks drafted him in the fourth round in 2013. He is a right-shooting defenceman who spent last season with the Ontario Reign in the AHL where he logged eight points in 36 games. Again, given the terms of the deal, it could be low risk with some rewards for the Leafs (but more likely the Marlies) as Subban, like his older brothers, had a solid junior career as a member of the Belleville Bulls.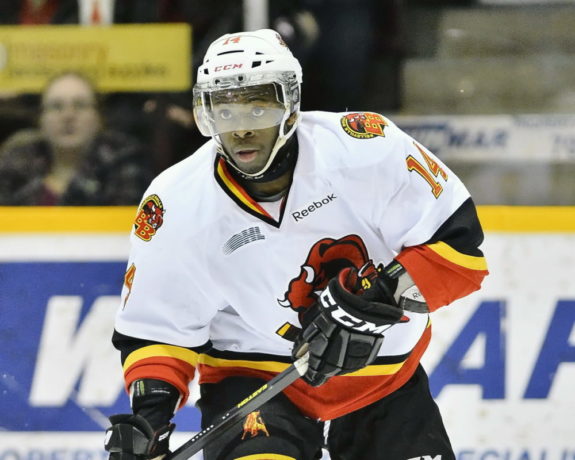 While these four signings aren't exactly Tavares (could you really top that anyway?), it seems Dubas is taking cues from more experienced GMs and stockpiling assets for the organization. Hockey, like anything else, is a business and being stocked is a good thing. This among other things in the Leafs' offseason indicates that business is good in Toronto. Hopefully the same translates into winning for next season.
Sports media writer from Toronto, Canada. Also a novelist, screenwriter and aspiring academic.