The Toronto Maple Leafs dressed seven defensemen on Monday night. Due to roster changes, including Nick Robertson's injury, Toronto's forward situation was not clear. Also, when you're playing a team like the Winnipeg Jets, maybe having an extra defenceman is not a bad thing. However, the seven defensemen, 11 forwards strategy has been in the works for a while now. It paid off. The Maple Leafs held Winnipeg to one goal, winning the game 3-1.

Kyle Dubas, Toronto's general manager, tipped his hand a few months ago. During the Leafs' virtual coaches' open house in November 2020, he said that Toronto would likely use it. He explained that he'd studied the Tampa Bay Lightning and Jon Cooper's use of the seven defenseman strategy.
"It creates a real difficult matchup up front," said Dubas, "because you're either going to be really running your top three lines a lot or when your fourth line comes back again, you're going to have a member of the first line back on that fourth line, so it's going to make it a little more potent." That means more ice-time for Toronto's top players, while it shaves some time off for the usual six defensemen.
Dubas Studied the Strategy for Years
We know that Dubas is a student of the game; according to a fascinating article by TSN's Kristen Shilton, he'd been studying Cooper's strategies for years. Both Dubas and head coach Sheldon Keefe were calling Cooper in 2016 to get some pointers on using the system. Keefe used the seven defenceman strategy sporadically while coaching the Toronto Marlies.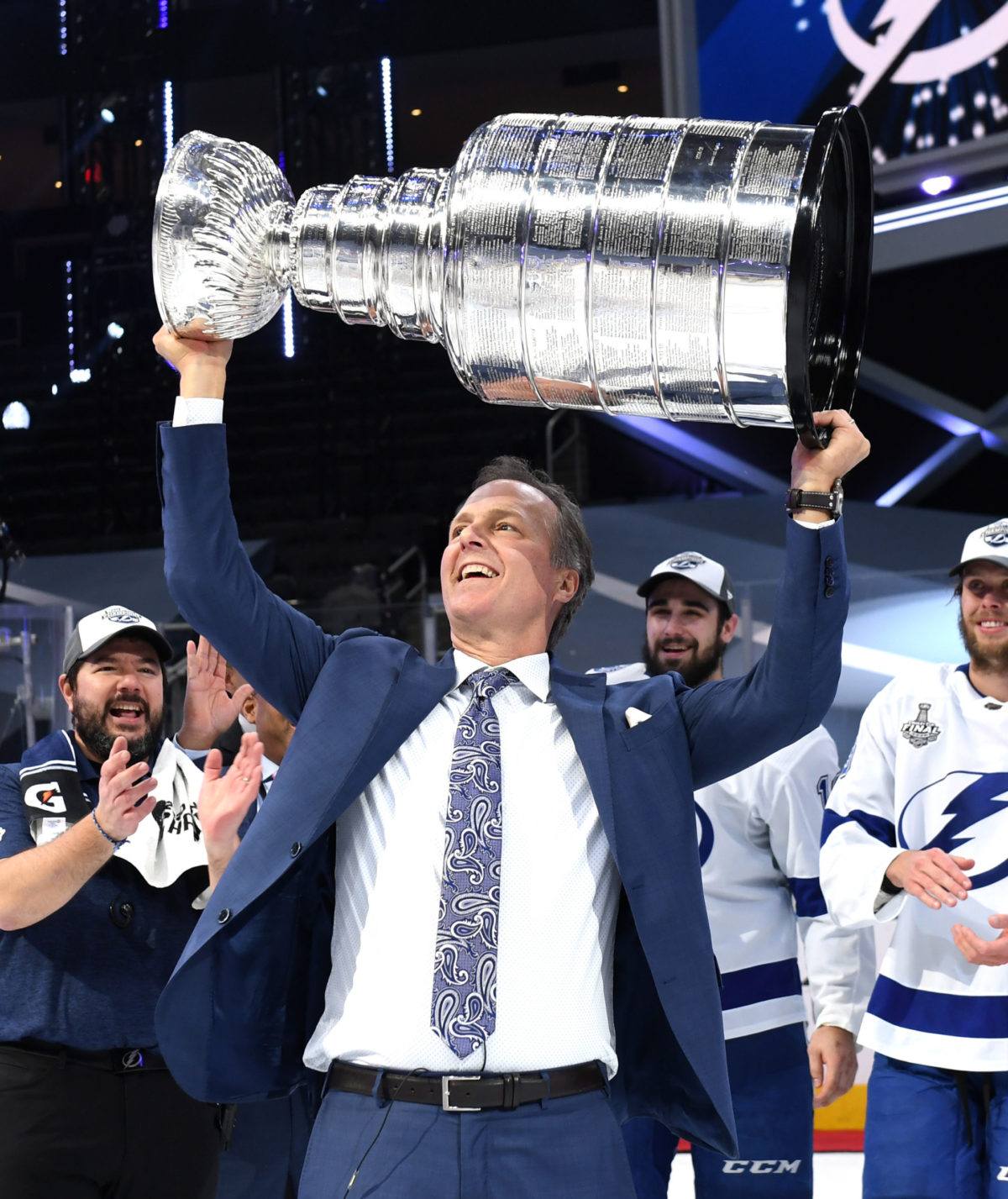 With half of Toronto's cap space wrapped up with four forwards, any strategy that gets them ore ice time is advantageous. Mitch Marner recorded nearly 25 minutes. That amount of time on the ice translated to two goals on three shots and plenty of tricky plays that kept Winnipeg guessing. Marner says he didn't notice a change, "I don't feel any different or anything else. To be honest, I think you got to be ready to go on the ice whenever you are called upon. But I don't feel anything was really that different."
Keefe noticed some differences and seemed to be on the fence about the 7-11 strategy. "I thought it was fine. At times it felt we were maybe a forward short, you're feeling the effects of not having a guy, and then there's other times you like it. We were able to get Auston (Matthews) extra shifts with a really favourable matchup at different times, whether it's John (Tavares) or Will (Nylander) or Mitch. Those guys are getting extra shifts down there. There are pros and cons to it, and I think I felt both sides of it here tonight."
Mikko Lehtonen Plays his First NHL Game
Mikko Lehtonen slotted in as the seventh defenseman on Monday Night. It was an ideal scenario as it was Lehtonen's first NHL game. He recorded just under seven minutes of ice time and barely saw the ice in the third period. That may be a much easier way to get into the lineup, sparing him from regular minutes against a dangerous Jets team. "It felt good," said Lehtonen after the game, "I was confident, good to get the first one done."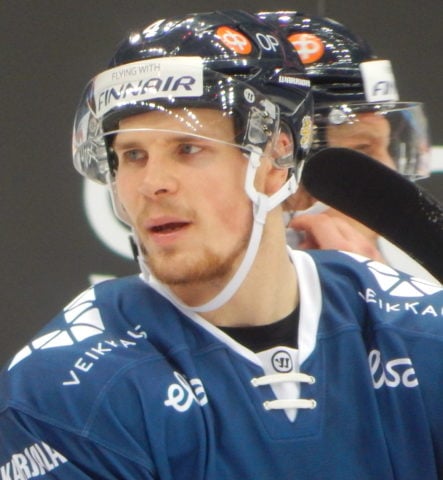 Keefe originally had Lehtonen starting the season before changing his mind and sitting him for the first three games. However, Keefe liked what he saw. "I thought he looked good and looked confident. He skated well, moved well. When the puck came to him, he didn't panic, so those were all positive signs. I think today's a good positive step for him."
The Edmonton Oilers are in Toronto for games on Wednesday and Friday. Perhaps the Leafs want a few more defensemen in the lineup to control the high-flying duo of Connor McDavid and Leon Draisaitl.
---
---

Kevin Armstrong is an award-winning journalist with more than two decades of experience. He's been rink side for World Juniors, Memorial Cups, Calder Cups and Stanley Cups. Like many Canadian kids, his earliest memories include hockey. Kevin has spent countless hours in arenas throughout the country watching all levels of the game.