It's been less than a week since the 2020-21 NHL season got underway, and there have already been a few wrenches thrown into the plans of teams around the league –– understandably so. Each team is doing their best to make the most of what will go down as one of the most unique seasons in NHL history, and the Anaheim Ducks are not exempt.
The San Diego, err, Irvine Gulls?
The San Diego Gulls, the Ducks' AHL affiliate, are normally about a 90-minute drive down Interstate 5 (I-5) from the Honda Center in Anaheim. This season, the two teams will be much closer. On Jan. 4, the Gulls announced that they would be temporarily playing their games at FivePoint Arena at Great Park Ice during the 2020-21 season.
The Gulls are not the only AHL team to temporarily relocate this season, with the Ontario Reign (Los Angeles Kings), Providence Bruins (Boston Bruins) and Binghamton Devils (New Jersey Devils) all having done the same.
The Charlotte Checkers (Florida Panthers), Milwaukee Admirals (Nashville Predators) and Springfield Thunderbirds (St. Louis Blues) opted out of play for the 2020-21 season but plan to return in 2021-22.
Shorter Travel Time
The drive from Great Park Ice & FivePoint Arena to Honda Center can be as quick as 15 minutes, which means that the short journey for those being shuttled back and forth between the Ducks and Gulls is even shorter. This bodes well for both teams.
Not only has the travel time been shortened even more, but now general manager Bob Murray –– who operated from Great Park Ice during the offseason –– can easily evaluate the young crop at his disposal at both levels with ease.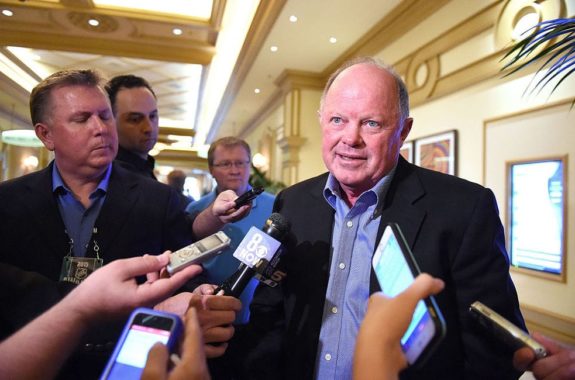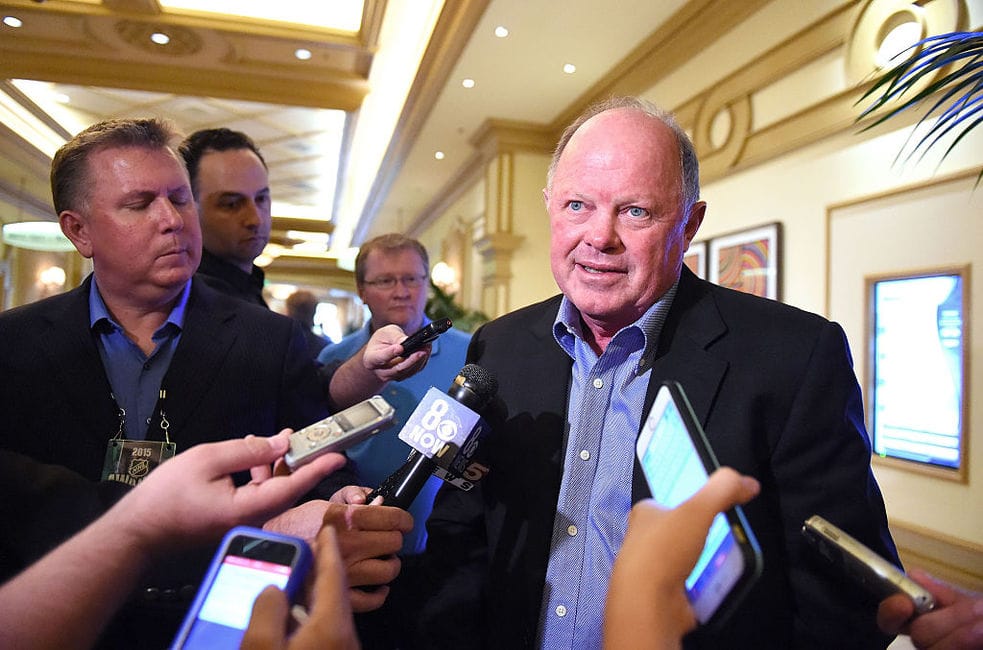 With how quick the trip can be, there's even a possibility that Ducks' head coach Dallas Eakins may drop by to watch some of the Gulls' games. After all, Eakins was the Gulls' head coach for four seasons prior to becoming the Ducks' head coach.
More Game Time for Young Players
With how quickly players can be shuttled back and forth between Anaheim and Irvine, Murray would be remiss to not use this to his advantage. Players who are tip-toeing the line between being a full-time NHLer and a regular in the AHL would benefit greatly from getting as much playing time as possible. The addition of a taxi squad this season has made that reality even easier.
Given how long of a layoff there is before the AHL season starts (tentatively scheduled for Feb. 5), giving a few players a taste of the NHL before returning to the AHL could be a potential benefactor.
Trevor Zegras will likely play a majority of this season with the Gulls after taking part in their training camp. Jamie Drysdale is also expected to start the season with the Gulls, though there were suggestions that he could have returned to play for the Erie Otters in the Ontario Hockey League.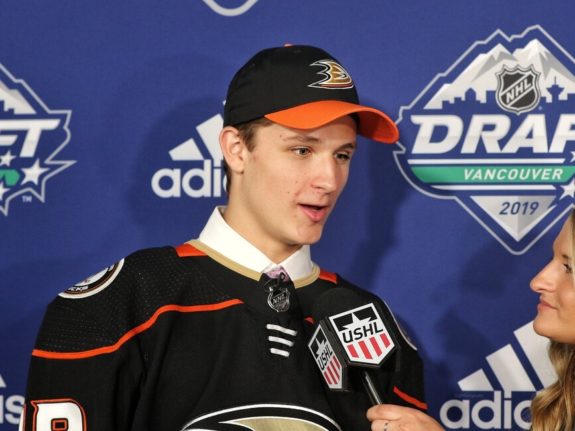 Giving one (or both) of these players a handful of games –– both are entry-level slide candidates –– to make an impact with the big club would show Murray and Eakins how far along Zegras and Drysdale are. It would also give the pair of players an idea of what the speed and physicality at the NHL level is like and what they need to improve on.
When Will the Gulls' Season Begin?
The Gulls began training camp on Jan. 11 and were supposed to begin their preseason last Saturday against the Reign. However, COVID-19 protocols caused them to postpone the game. Their second game, also against the Reign, was postponed as well. The Gulls do have four more preseason games tentatively scheduled before the expected start of the AHL season on Feb. 5.
The hope is the Gulls will be able to play at least a portion of their remaining preseason games before the AHL season begins. Otherwise, a long layoff awaits them, and Murray may be keen to give some of his younger players a chance at the NHL level in the meantime.
---
---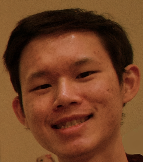 Derek has been a hockey fan for over 10 years and a sports fan in general for more than two decades.
Prior to graduating from UCCS in Colorado Springs, CO in May 2020 with a bachelor's degree in Sports Communication, he spent two and a half years as part of UCCS' on-campus student newspaper staff–both as a sports reporter and editor. He is now creating Ducks-related content from his home in Southern California.
In his free time he enjoys playing FIFA, watching video essays on YouTube and curating his Spotify playlists.