Welcome to the first installment of Wild Weekly, which will be a weekly article from one of the Hockey Writers Wild writers. It will be a review of the past week's Wild action and will provide notes, biggest takeaways, and of course, a review of the week.
We will keep you up to date this entire season for everything Wild! We hope you enjoy the ride!
Week in Review
The Minnesota Wild started their season with a two-game stint against the Los Angeles Kings. The Wild definitely were a little bit rusty to start the season, as it took two periods in both games for them to get into form. The Wild were down 3-1 going into the third period in both games but were able to rally back and force overtime in both games too. Kirill Kaprizov won it in overtime in the first game, and Marcus Johansson won it in the second game.
For an ill-equipped team down the middle, it was impressive to see the Wild continue to battle until the very end. Ironically, I mean to the very end because the Wild scored with two seconds remaining in the game on Saturday night.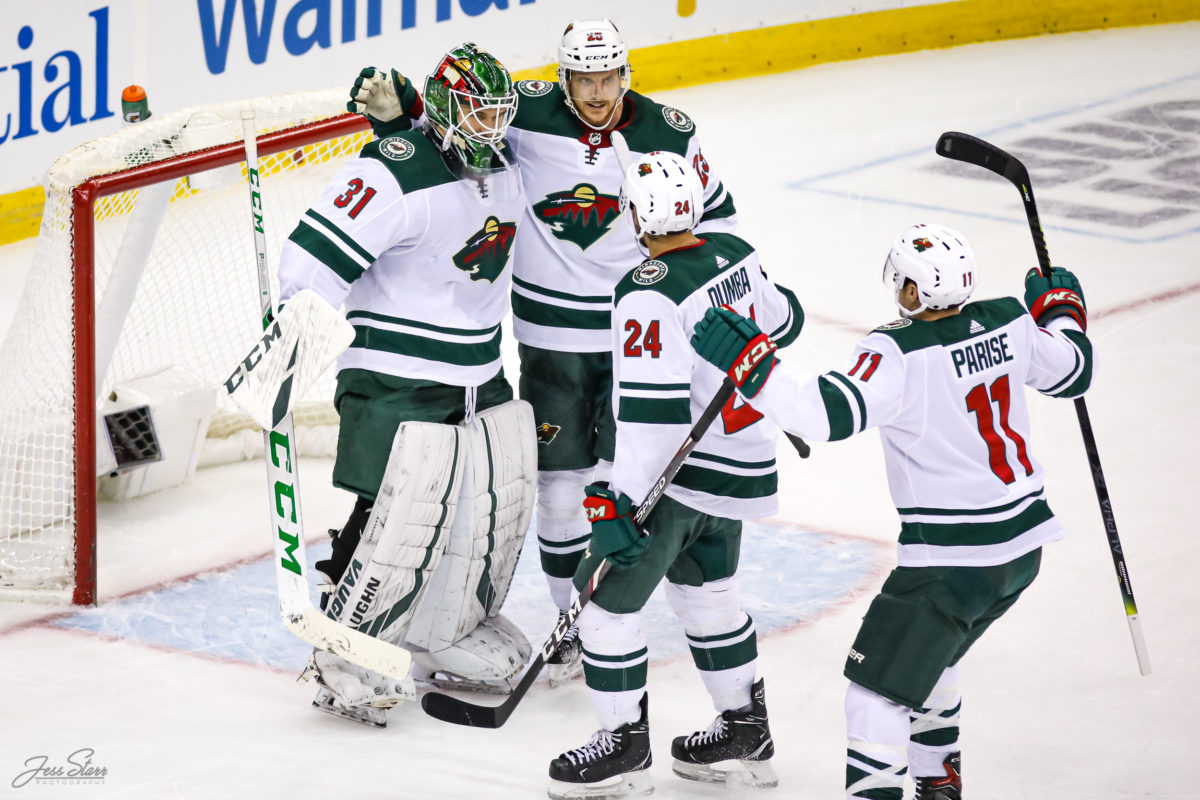 To be straightforward, the Wild have to be better. While it was fun to see two comebacks, this is not sustainable over a 56-game shortened season. This will catch up to the team very fast if they don't start playing a full 60-minute 200-foot game.
Takeaways, Notes, & Concerns
Here are the biggest takeaways, notes, and concerns to start the season.
Kirill Kaprizov
The Wild's 2015 fifth-round pick has been nothing short of unbelievable. He has been electric, to say the least so far in his first two NHL games. The Wild's highly-touted prospect has a goal and three primary assists to start his NHL career.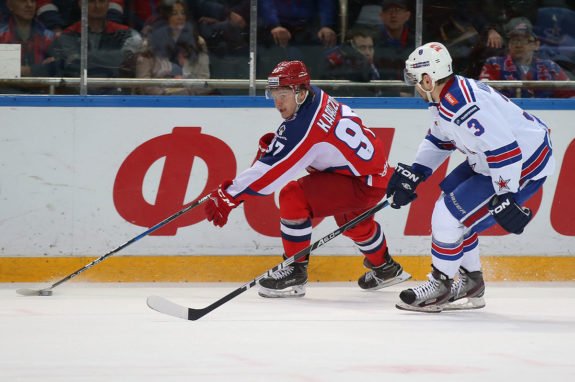 He has put his talent on full display and is no doubt the real deal. Most of his highlights in the KHL displayed his tantalizing shot, but so far, his performances have been characterized by his speed, vision, playmaking, and hockey IQ. He had the overtime-winning goal in his NHL debut, and the 23-year-old winger was named the first star of the week.
Kevin Fiala
Although he hasn't recorded a point and has been goalless through his first two games, Fiala has been excellent to start the season. He has 13 shots in his first two games, which has accumulated to 1.36 expected goals, according to Evolving Hockey. It hasn't been due to a lack of trying; he just hasn't been able to finish yet.
Matt Dumba
While the Wild don't want to trade Dumba, it is inevitable because of the lack of talent down the middle and the desperate need for a number one center. So, naturally, it is very good to see him rebound and look fresh to start the season.
If he keeps playing at this level in terms of point production, his trade value will heighten. The 26-year-old defenseman has two goals and an assist in his first two games. Likewise, he has averaged five shots per game to start the season.
Ryan Suter
Just like Dumba, Suter has excelled offensively so far. He has three assists, six shots and has averaged just over 23 minutes of ice time per game, which is a huge decline from past seasons. He was a hero in the second game, as he fired a shot that was tipped by Dumba to tie the game and force an extra session.
Depth Shines
It is no secret that the Wild have a ton of depth, likely due to lack of elite talent, which has shined in the first two wins. Jonas Brodin, Greg Pateryn, and Jordan Greenway all have two points, and the latter two surprisingly playing very strong right off the bat.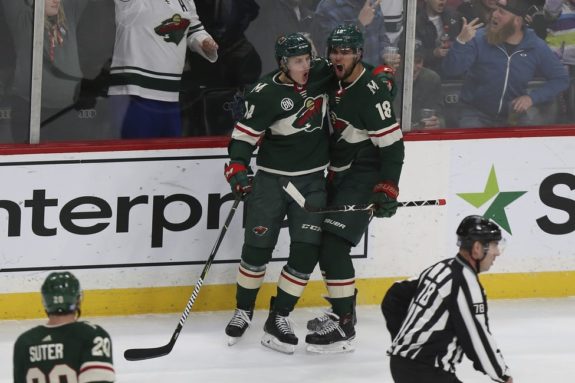 It is surprising to see Pateryn playing at the level he is since he was out almost the entire 2019-20 season. Marcus Johansson had the game-winning goal in overtime on Saturday after shooting a one-timer that came from a Kaprizov pass. The Wild's third-line featuring Greenway, Joel Eriksson Ek, and Marcus Foligno has been the best line this season. The latter two have both scored a goal too. Victor Rask also scored a goal in the season opener, which caused the momentum to go in the Wild's favor.
Power Play
The Wild's man advantage has created some quality chances, but it has been underwhelming, to say the least. Not only has it gone goalless through two games, but the Wild have had 11 opportunities to convert. It has to be addressed because it is a vital component of the game.
Faceoff Struggles
The Wild's 46.9% faceoff win percentage ranks 23rd in the NHL. It should be even worse, but they've been fortunate that Nick Bonino has excelled in this area.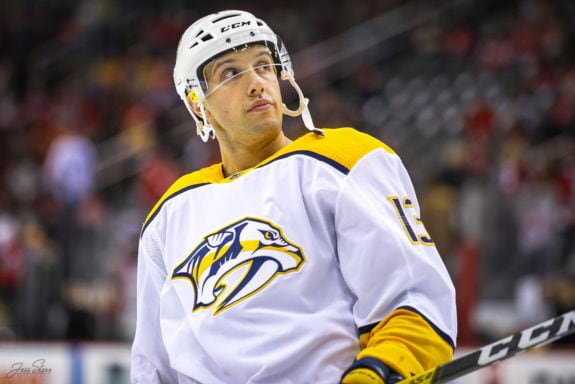 Bonino has won 58.7% of his faceoff attempts. This isn't overly surprising because one of the Wild's best in this department was Mikko Koivu, who departed to free agency.
Overtime
The Wild are 2-0 in overtime, which is unbelievable given they are one of the worst teams in the 3-on-3 overtime since it was implemented. It is amazing how much Kaprizov can impact it with his speed and constant movement.
Center Situation
It has become increasingly clear that the Wild will roll with whoever is playing the best for the first-line center position. They tried Nick Bjugstad in the season opener, but he didn't look very good, which caused them to switch him with Victor Rask. It appears the first-line center spot will vary this season depending on the given situation.
Standings Tracker & Injury Updates
The Wild are fortunate to be 2-0 and undefeated in the 2020-21 season so far. They're one of seven teams who still haven't lost a game, and they are tied for second in the realigned Honda West Division. They have four points, a plus-two goal differential, and are behind only the Vegas Golden Knights.
Mats Zuccarello — who is out indefinitely — still has no timetable for return, and it is unclear when he will play his first game this season.
Final Note
The Wild will play the Anaheim Ducks on Monday and Wednesday before they go home for their six-game stint at Xcel Energy Center. They'll definitely have to watch out for youngster Max Comtois, who already has three goals in his first two games and has been explosive, to say the least.
---
---