A number of free agents lingering as the deadline approaches, and still they might not be the biggest priorities for the new general manager of the Toronto Maple Leafs – Kyle Dubas. Following an early first-round exit at the hands of the Boston Bruins this spring, the Maple Leafs will be looking to add the pieces that will get them over the hump in 2018-19.
With that, the Maple Leafs Round Table returns with insights from Geoff Arbuckle and Will Billinghurst to discuss what the Maple Leafs' young GM needs to focus on as he heads into his first offseason.
Sliding into the Maple Leafs' GM spot for a moment or two, what should Dubas' priority be this offseason?
Forbes: Staying the Course
The William Nylander contract will get signed. Defensemen will come with time. But let's not forget that the Maple Leafs are only heading into their second full offseason since Brendan Shanahan declared this a five-year rebuild.
Sure, they've been jumpstarted by the additions and early success of Auston Matthews, Mitch Marner and Nylander over the past couple of seasons, but let's be honest. They are far from contending for a Stanley Cup. But now is not the time to change the direction of this plan. The Leafs need to stay the course and Dubas needs to focus on what they have in the pipeline.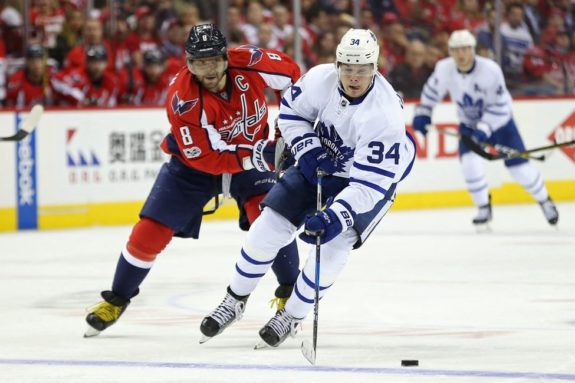 That's why his priority this offseason should be on what they can do with their draft picks. While the talent might not be as deep as previous drafts, there are some interesting players available in June. As for the Maple Leafs, they own the 25th pick in the draft as well as a second, a third (both previously owned by the San Jose Sharks), a fourth, a fifth and two seventh-round picks.
While Dubas is reluctant to reveal any sort of draft plan, that should be the focus of the team in the near future. Who should they take with the 25th overall pick? The other pieces will fall into play – Nylander, the defence and how Dubas fits in as GM. But which way do they go on Draft Day – a forward or defence?
The Leafs talked to a number of defensemen during the combine week – including guys like Serron Noel and Rasmus Sandin. While Sandin falls right into the 22 to 28 range in a number of mock drafts, could his time with the Sault Ste. Marie Greyhounds (Dubas' former team) lead to a possible Sandin-to-Toronto headline come June's draft?
Other options include Mattias Samuelsson – son of former NHLer, Kjell Samuelsson – who has the size for a solid defenceman and has the drive to become a top-end defender at the NHL level.
While the Maple Leafs could go another direction in taking a forward, a blueliner would check off two things on Dubas' offseason list – focus on the draft and grabbing a defenceman. Still, it'll take time to develop whoever the Maple Leafs choose to go with and Leafs Nation has to be patient. After all, the focus shouldn't just be on next season, but the years that follow as well.
Billinghurst: Find the Right Defenceman
We've been saying it all year and it finally came to the forefront in the playoffs and it was one of the reasons why the Maple Leafs lost in the first round. Defense. Defense. Defense.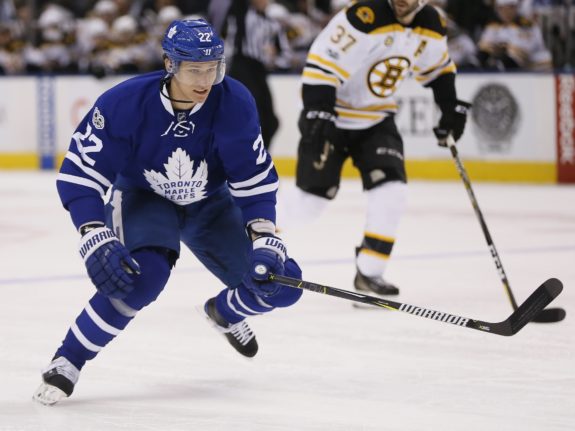 The Maple Leafs cannot go into next season expecting to go further in the playoffs with their current defensive group. If Nikita Zaitsev can regain his play that earned him a seven-year contract and if Dubas can find an upgrade on Roman Polak, then the team will easily be better off.
But they can't just do that and expect to be significantly better. They need a top end defenceman who's great in his own end, that can go up against the top lines in the NHL with Morgan Rielly.
Or at the very least find a defenceman that can give Rielly the support he needs while not being a liability.
The Carolina Hurricanes could be a suitable trade partner as their new general manager, Don Waddell, recently spoke about the team needing a change. And with the Maple Leafs needing improvements on the right side there's two defensemen that could be options on the Hurricanes in Justin Faulk or Brett Pesce.
Regardless, Dubas needs to make it a top priority of his this summer to acquire a right-handed defenceman or else the Maple Leafs will have the exact same issue they've had for the past two seasons.
Arbuckle: Establishing the Dubas Name
Dubas made his first signings as general manager of the Maple Leafs on May 17, but it's only the beginning of an important offseason for the club that is seeking to improve on last season and move towards contending for a Stanley Cup.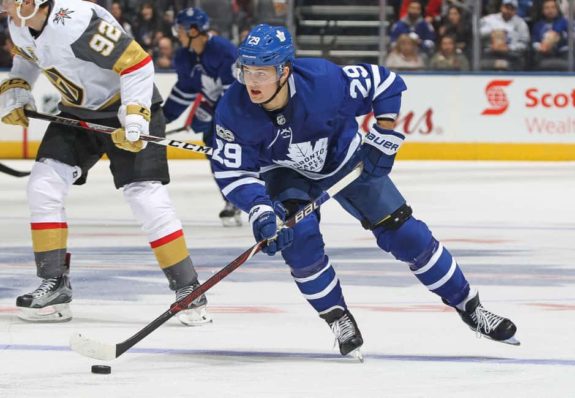 It always seems like an NHL team has a laundry list of gaps and needs to fill them, so picking a priority can be tough. The obvious answer for most might be to negotiate Nylander's new contract and figure out the best way to handle bridging the gap between what he's earned with his play so far and what he and his agent feel he should make. We discussed Nylander's next contract in detail in the previous round table. I think a two-year bridge deal makes the most sense.
Aside from the timing of that, I think Dubas' first priority is establishing himself with other GMs in the league. The perceived knock on him is his lack of experience at the NHL level and dealing with GMs who have years of experience and know the league inside and out. A lack of experience may present challenges when working on deals with hungry GMs who have been around the block longer.
Dubas needs to set the tone early and establish himself as the new leader at the helm of this team that, for the foreseeable future, should be a force to be reckoned with. He'll have plenty of help with team president, Brendan Shanahan, and head coach, Mike Babcock, but establishing his own reputation and report will be vital to the team's success when the tough deals need to be made to put this Maple Leafs' squad over the top.
What better way to set the tone, than with a blockbuster trade for a number one defenceman on draft day?
We know what this team needs most. We know it isn't going to come easy. As I said in last week's round table, if Nylander's talks go south, or aren't in an area Dubas and management feel comfortable with regards to salary, moving him to net a top rearguard might be the move that would tell other general managers that the Maple Leafs are in good hands and ready to contend now.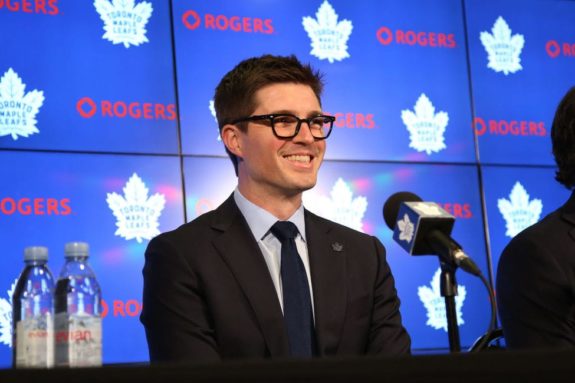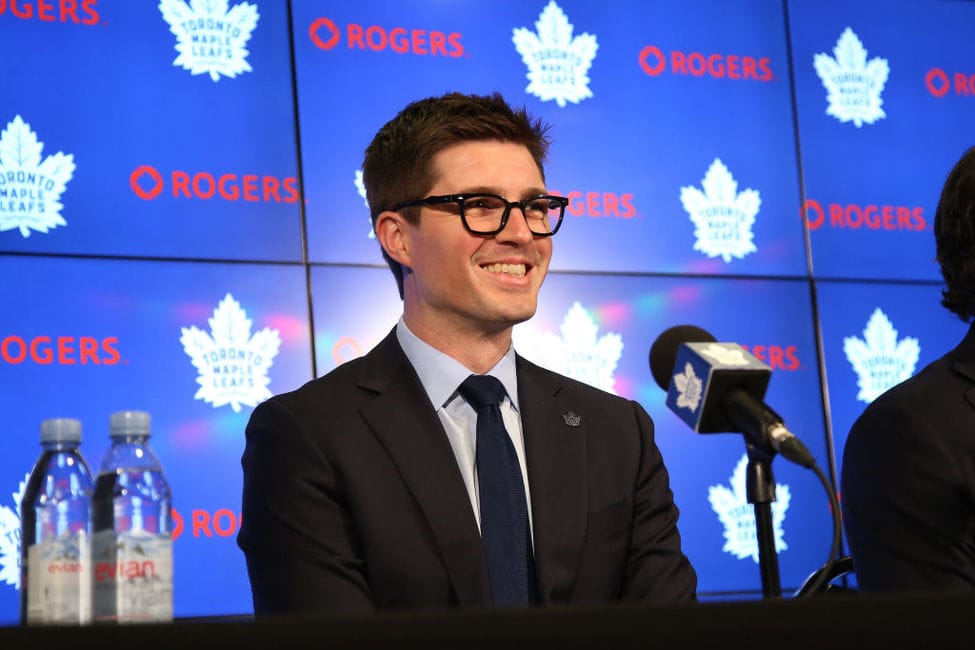 Easier said than done, of course, but aside from Nylander and deciding on the long list of unrestricted free agents like James van Riemsdyk, Tyler Bozak and Leo Komarov, until the Maple Leafs have a top-tier defenceman, it will always be the top priority in Leaf land. In hindsight, getting some blue line help for van Riemsdyk would have been a good move to make, but the right deal didn't come to fruition. If Dubas can find a way to negotiate a necessary move like that, he'll quickly earn the respect and trust of his peers and fan base.
It seems less and less likely that many of the impending UFAs are back with the club, so Dubas and company will need to figure out how to replace their production, while still improving the defence. Replacing JVR's 36 goals is extremely important and can't be overlooked, but I think Dubas might know exactly how to do it with eager Toronto Marlies ready for a shot to prove themselves. Replacing his production with wingers earning considerably less money is a great way to free up much-needed cap space for any help on defence Dubas can manage to bring in.
Sometimes it's the new kid on the block with new tricks that take the other dogs by surprise. In Dubas' case, his lack of experience, or lack of a playbook for managers to do their homework on and exploit, might just be his biggest asset this offseason.
With all that in mind, however, what do you think? What's Dubas' biggest priority this offseason for the Maple Leafs? Is it finding a defenceman or signing Nylander? Is it the upcoming draft or free agency come July 1? Whatever it is you think, be sure to leave your thoughts by commenting below. Otherwise, tune in next time for another Maple Leafs Round Table as we get ready for the NHL Draft.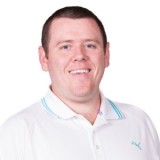 Andrew is in his 8th year reporting for The Hockey Writers covering the Toronto Maple Leafs. He began his broadcasting with CBC's Hockey Night in Canada team as well as being part of their coverage of the 2014 Winter Olympic Games in Sochi. He's the former play-by-play voice of the London Jr. Knights for Rogers TV and currently hosts the Sticks in the 6ix podcast. You can follow him on Twitter at @AndrewGForbes.