In this edition of Toronto Maple Leafs News & Rumors, I'll take a closer look at three organizational prospects who are playing at the World Juniors currently going on in Edmonton this week. These players are Matthews Knies, Topi Niemelä, and Roni Hirvonen.
Related: Maple Leafs News & Rumors: Knies, Minten & New Draft Strategy?
Finally, I'll take a quick look at what might happen if Michael Bunting has another good season with the Blue and White. He's on an expiring contract; and, it's a very good contract for the team. Should he be re-signed sooner rather than later? 
Item One: Maple Leafs Have Three Players at World Juniors
During this summer's World Juniors Tournament in Edmonton, Team USA will feature Maple Leafs' prospect Matthew Knies on its roster. Knies received a lot of hype recently during the team's development camp. He seems to have potential as a top-six power forward. However, he still has to show what he can do on professional ice when he leaves NCAA hockey after his next season.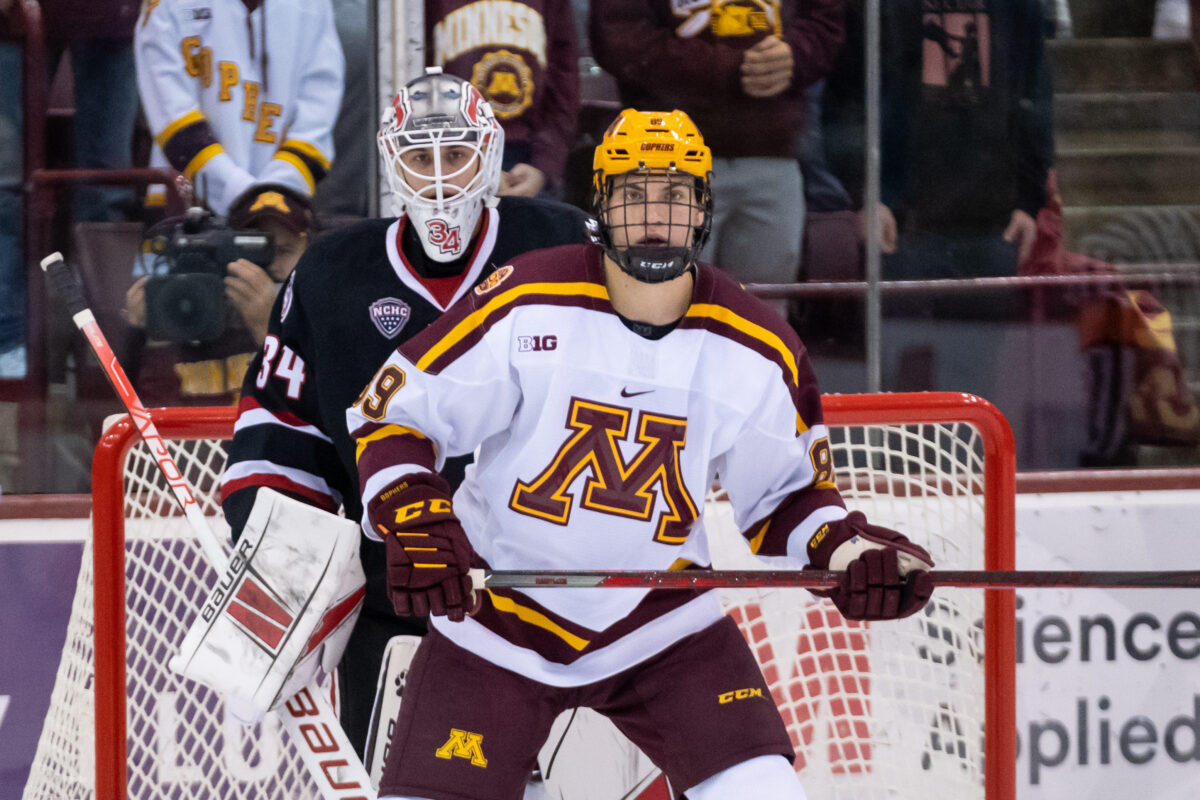 Finland will have two Maple Leafs prospects playing in major roles. Those players are Topi Niemelä (who's a good young defenseman) and  Roni Hirvonen (who will be in Team Finland's top-six). 
Because of the Maple Leafs' success on the ice, the team has not had a top ten draft choice over the past six years. Both Niemelä and Hirvonen obviously have aspirations to make the NHL and the World Juniors should be a showcase for them.
Item Two: Topi Niemelä Leading Team Finland's Defense
Niemelä's growth on the ice can be seen just by looking at his scoring numbers. In his first season (2019-20) with Kärpät in the Finnish Liiga, he played 43 games and scored a single goal and added six assists (for seven points). In 2020-21, he only played 15 games and registered only four assists.
Related: Maple Leafs' Topi Niemela Should Be an Untouchable Prospect
Last season (2021-22) he played 48 games and scored 10 goals and added 22 assists (for 32 points). That ranked him eighth in scoring for defensemen. He also had 20 penalty minutes on the season. Although that's not that much, it's a fair bit more than he's ever collected before. Is his game morphing as he grows into his adult body?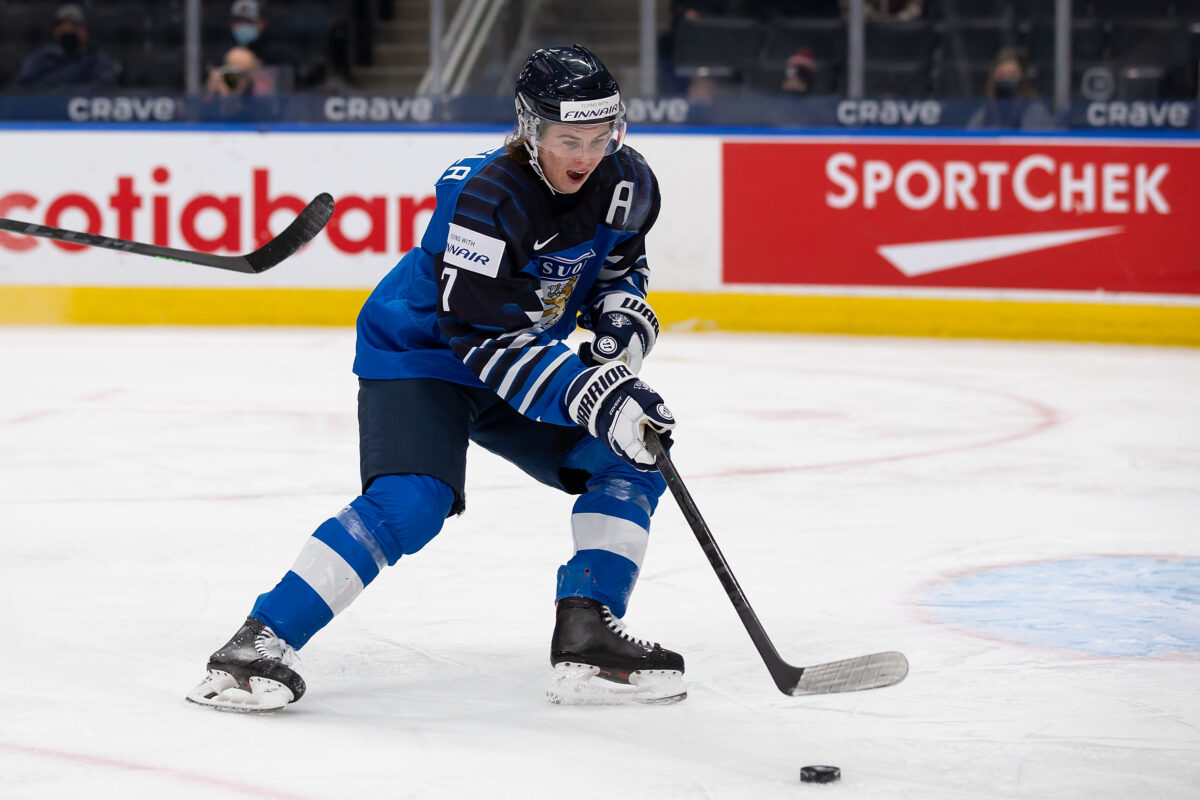 It's important to remember that Niemelä is only 20 years old, which means he's young for defensemen playing in the Liiga. He's also been a plus in plus/minus statistics every season he's played. Finally, Niemelä is playing on both special team units for Kärpät. All this helps prepare him for the NHL.
Item Three: Roni Hirvonen Leading Team Finland's Offense
Last season, Roni Hirvonen also played in the Liiga with HIFK Helsinki. In 46 games, he scored nine goals and added 17 assists (for 26 points). In addition, in 11 games with Team Finland's Under 20 team last season, he showed what he could do against players his own age. He scored 12 goals and added three assists (for 15 points). 
Related: Toronto Maple Leafs Pick Roni Hirvonen 59th Overall
Like his teammate Niemelä, he's only 20 years old. However, he was scoring at a rate higher than a point every other game against the much older and more experienced competition. Interestingly, in 54 games played in 2020-21 in the Liiga, he totalled 54 penalty minutes. So he's either clumsy (not) or might play with a bit of an edge.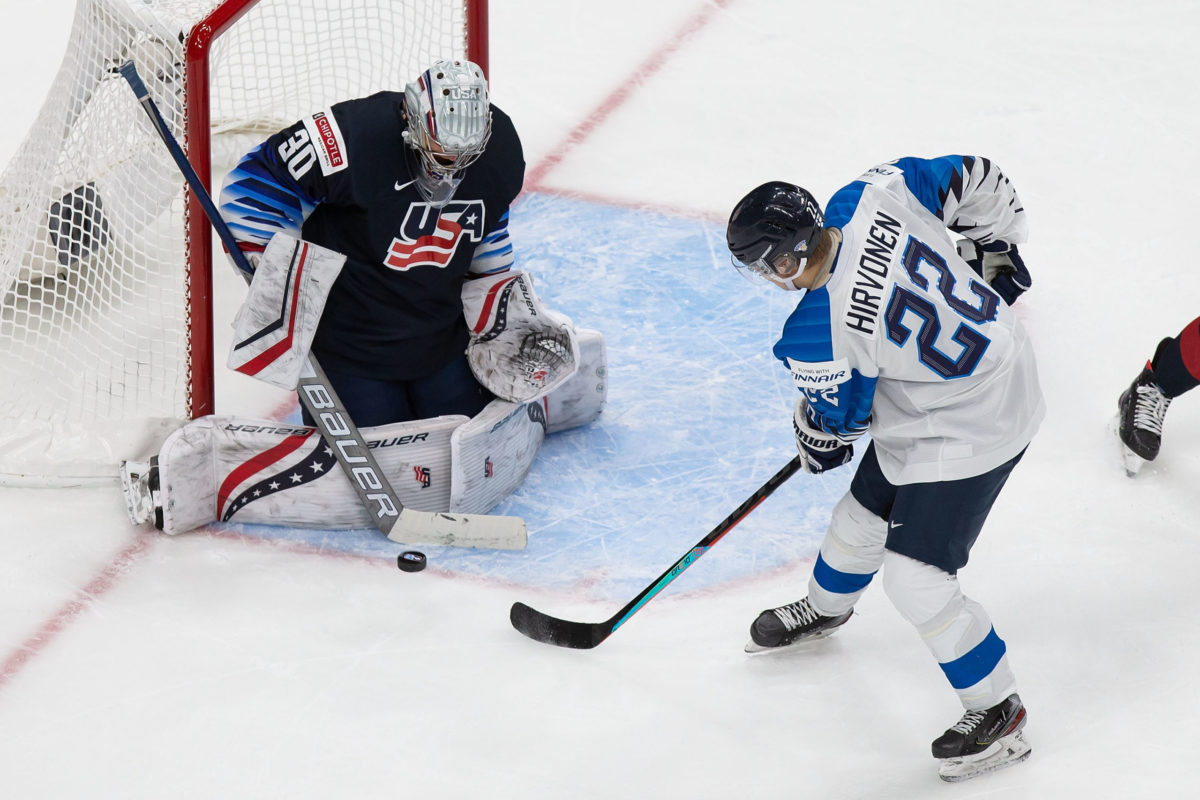 Additionally, he was able to notch roughly a point every second game in the Finnish Liiga despite playing against much older competition. In his first game at the World Juniors, Hirvonen had a goal and two assists as Team Finland beat Team Latvia 6-1.
What's Next for the Maple Leafs?
Given this year's offseason drama and salary-cap crunch, is it too early to worry about the team's contracts that will expire after this season? I'm specifically thinking about Michael Bunting. Before last season began, Bunting was little more than a hope the team hadn't made an error signing him. This season, he's seen as an integral part of the team.
In addition, Bunting noted that he was offered more money to sign with another team. Instead, he wanted to play at home. Assuming he has another outstanding season, will he still feel that same way about playing at home? From where I sit, the answer is yes. But how much is that feeling worth in terms of dollars and cents?
Related: Maple Leafs' Michael Bunting: Not Someone to Bet Against 
As the regular season and the postseason unfolds, Bunting will be a player to watch. In the background will be his expiring contract and what the organization might do to mediate the possibility that he plays himself into a huge raise. 
If Bunting continues to shine, I'm looking for the Maple Leafs to make a continuing commitment to him and re-sign him during the season.
---
Latest News & Highlight
---