In this edition of Toronto Maple Leafs News & Rumors, I'll report that newcomer Mikko Lehtonen tested positive for COVID-19 but is apparently out of the woods. I'll share some insight about how the classy actions of Maple Leafs president Brendan Shanahan might impact the organization positively.
Related: Marner Could be Moved if Maple Leafs Decide to Retool
Finally, I'll share news from an interview published this morning by Sportsnet with Raeto Raffainer, the general manager of HC Davos, the club Joe Thornton is currently playing with at home in Switzerland. It suggests Thornton's character and the impact he's had on the Davos team.
Item One: Latest Maple Leafs COVID-19 Case? Mikko Lehtonen
One of these days, I'm going to write a post and not mention the phrase COVID-19. But it won't be today. The latest Maple Leafs player to have tested positive for COVID-19 was the newcomer defenseman Mikko Lehtonen. The good news is that he has recovered from what was called a "mild case" of the virus.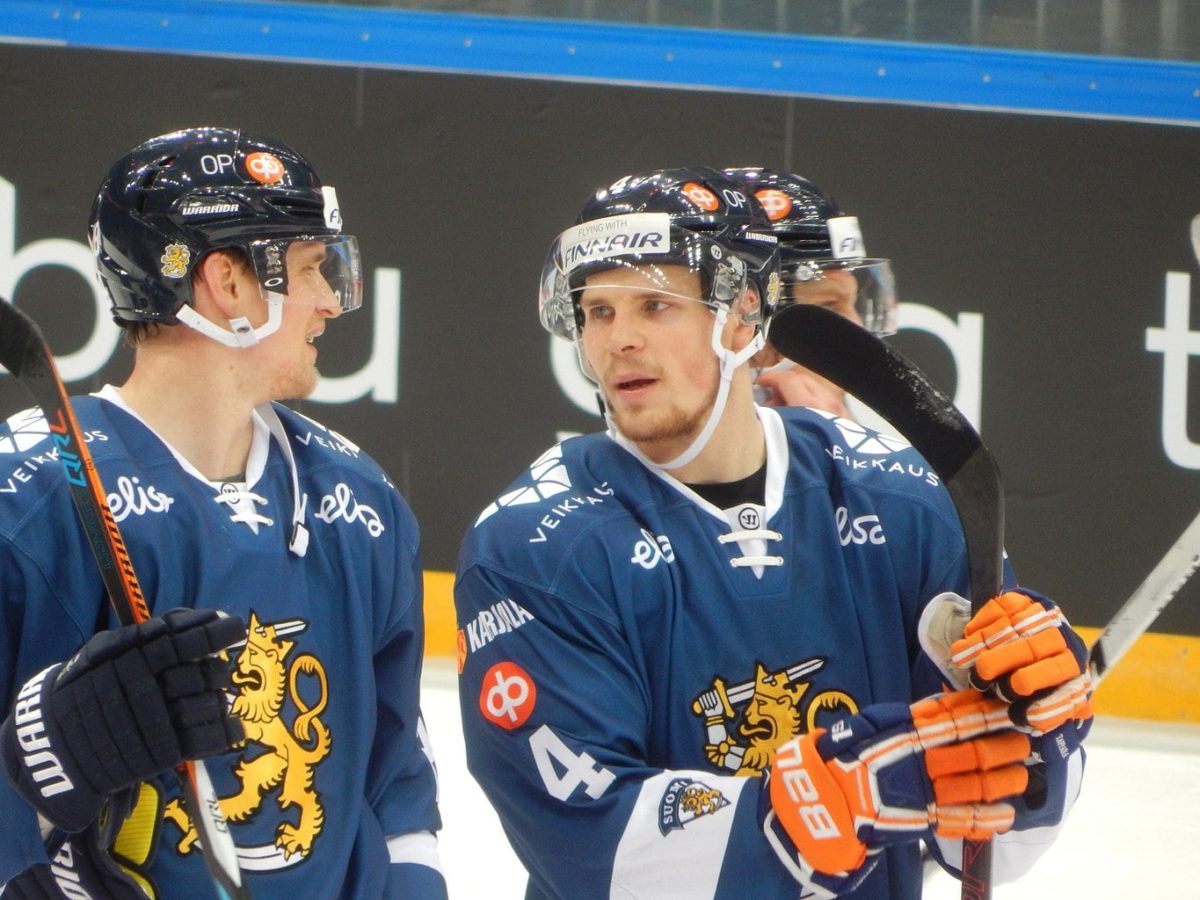 Lehtonen spoke to TSN via a Zoom conference yesterday, and his comment was, "It was tough."
He went on to say, "I had coronavirus, so it was not that good, but it wasn't so bad for me. I could practise pretty normally after that and I feel pretty good. I just had normal cold symptoms. It's done with me and I'm pretty happy. But you're nervous because nobody knows how the virus affects you [over time], so of course you're going to have to start thinking a little bit about that."
On Oct. 23, Jokerit (the KHL team based in Helsinki, Finland) first reported that four members of the team had tested positive for COVID-19. But these players weren't unidentified. The entire team went into quarantine and games were rescheduled later in the season. At that point, Lehtonen had scored eight goals and 16 points in 16 games. Obviously, he remains at that same mark.
Related: The 5 Greatest Goaltenders in NHL History
Lehtonen will sometime soon leave the KHL for Toronto as he prepares to play his first NHL season. The Maple Leafs signed the veteran defenseman in May, who was never drafted into the NHL, to a one-year, entry-level contract.
Lehtonen has the reputation as being one of the best defencemen not currently playing in the NHL, and he's done nothing to dispel that reputation since his signing. Both during the 2019-20 and so far during the 2020-21 KHL seasons he leads all KHL defensemen in scoring. In addition, Lehtonen is a left-shooting defenseman who's comfortable playing on the right side – shades of the Maple Leafs newcomer T.J. Brodie. That provides the team both depth and flexibility.
I for one am anxious to see Lehtonen play. The word is that Maple Leafs general manager Kyle Dubas expects Lehtonen to push for a regular job on the team's roster starting in training camp.
Item Two: Kudos to Brendan Shanahan for Treating Maple Leafs Aulumi Well
Two days ago, I shared notes from a Sportsnet interview with Rick Vaive. Vaive was the first Maple Leafs player to hit the 50-goal mark for a season and he did it three times. Sadly, for him and the Maple Leafs organization at the time, Vaive played on horrible teams in Toronto and was traded in 1987 in his prime after being stripped of the team's captaincy. He remains sad to not have been part of the team's success during the early 1990s after Harold Ballard's death.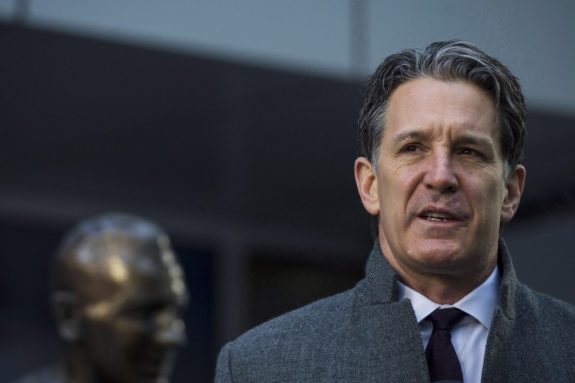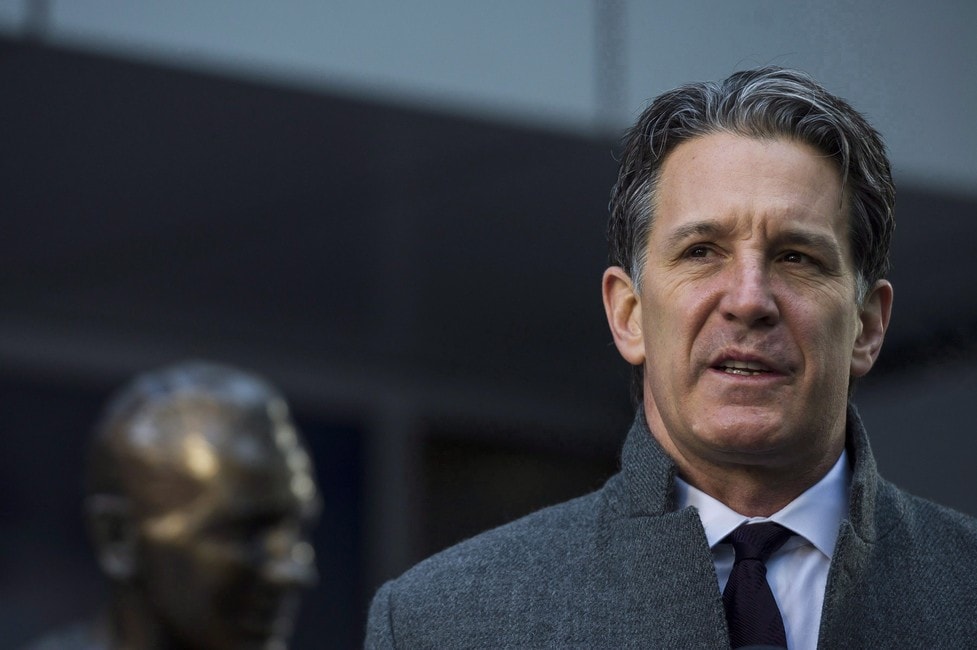 In that Sportsnet article, Luke Fox asked Vaive why his relationship with the Maple Leafs organization had remained so strong. Vaive had a simple explanation – Brendan Shanahan. He reported that former Maple Leafs players are treated extremely well by the current organization.
He specifically noted Shanahan's actions: "Brendan has done so much for us since he's come in. We've got a suite on Level 2 right behind the visitors' net. He took two suites and made it into one big one. There are Leaf alumni games, and we do tons of appearances with their corporate partners, and you get paid for it. They've given alumni a lot of money for appearances and stuff like that, so we're very well taken care of."
Related: Prospects News & Rumors: Marchenko, Berggren & Meireles
Thanks to Shanahan for his generous leadership style. I have no doubt that the way an organization treats both current and past players quickly becomes the stuff of legend among the NHL and can't help – in my opinion – generate and sustain the success that any professional organization will have. Specifically, I believe Shanahan's actions attract players and perhaps are a reason so many NHL veterans choose to sign league-minimum contacts with the team.
Item Three: Joe Thornton Is Playing for Free in Switzerland
During the 2004-05 season, when the NHL was on a lockdown, Raeto Raffainer played for the Zurich Lions. During the finals of the Swiss national title, he faced a NHL giant who had moved to the small Swiss city of Davos so he could play hockey. That player was Joe Thornton.
During that title game, Raffainer's Zurich team lost to Thornton's Davos team. When Raffainer recalls that game, now 20 years ago, he still considers himself "lucky" to have played in a championship series against Thornton. Today, Rarrainer is the general manager of the Swiss team in Davos and Thornton is one of his players.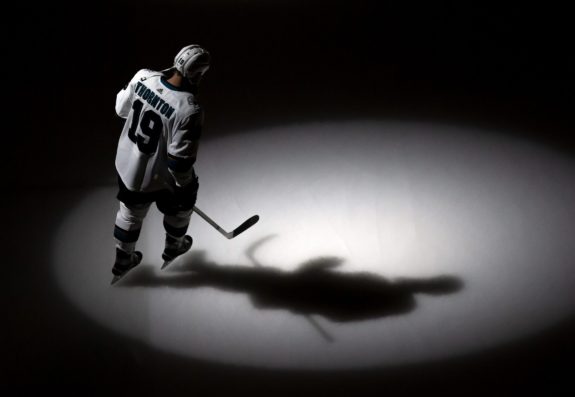 For Maple Leafs fans who don't know the story, Thornton met his future wife Tabea Pfendsack during that trip and now lives in Davos during the NHL's offseason. Thornton has become so much a part of the community that Raffainer gave him the keys to the arena so he could come and go, skate and work out, whenever he wants to.
To prepare for his attempt to win the NHL's Stanley Cup, something he's never attained, Thornton and Raffainer have teamed up to find the aging NHL veteran a place on the team. In the Sportsnet interview with Raffainer published earlier today, the Davos general manager spoke about signing Thornton to a contract this season.
Sportsnet asked if the formal 2020-21 contract between HC Davos and Thornton came together quickly. Raffainer noted:
"Contract negotiations took five minutes."
He leveled with Thornton by saying, "Our league, we are really struggling financially at the moment — because we have no people in the stands anymore. And we cannot pay you this year."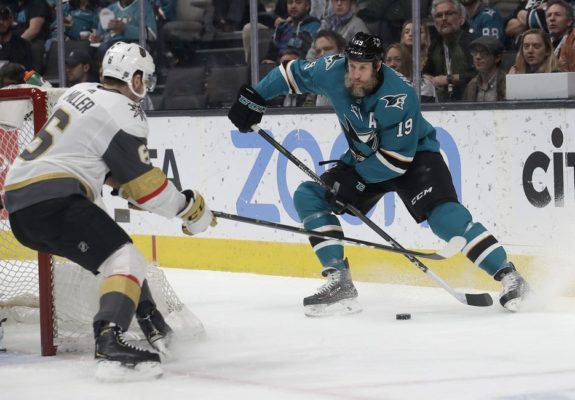 Thornton responded, "Well, you can just pay me next year, or in two years, or in three years. It doesn't really matter. I just want to get ready."
So, as Raffainer reports, Thornton "is playing for free this year, and we'll give him something when he comes back next year."
What's Next for the Maple Leafs?
The COVID-19 pandemic is playing havoc with hockey. Although the NHL looks to play, it isn't such good news for the different minor league affiliates. Yesterday, it was reported that the ECHL will not have a full group of teams. Specifically, the Maple Leafs affiliate the Newfoundland Growlers will not be playing.
Related: Maple Leafs' Rasmus Sandin's Development Derailed For Two Reasons
Oh, for a return to normal. I'm not sure how others feel, but I have come to really appreciate so many of the "regular" things I used to do but cannot anymore. As I noted in my post yesterday, I long for a "regular" regular season of NHL hockey.
---
---