The Toronto Maple Leafs' superstar, Auston Matthews, wears lady's deodorant and doesn't care who knows it. If you ever questioned his confidence, check out GQ's latest hard-hitting interview with Toronto's top scorer.
I gave GQ a rough review after their last piece on Matthews after he was asked questions like, Why are you allowed to hit people on the ice? What do enforcers do? Are there a lot of teeth injuries? These non-sports interviews can offer fascinating insight that we don't often get when Matthews answers the same hockey-related questions. This time, GQ asked him to name ten things he can't live without.
A Slimmer, Defensive Matthews
Before we get to the list of must haves, it seems Matthews lived without a few things too. He enters his fifth season in Toronto with 10 fewer pounds. The sniper is tipping the scales at 210 pounds – down from 220 last season.
"I feel good," said Matthews when he was asked about his weight. After a chuckle, he continued, "I'm really happy with how the offseason went… coming in here feeling really good on the ice, feeling, really good off the ice."
Indeed he is looking good on the ice. If you caught the Blue vs White intrasquad game you saw him and Mitch Marner play very well. His new more slender frame will also get time on the penalty kill, as Toronto wants to take advantage of his defensive abilities.
Head coach, Sheldon Keefe said, "Auston has really established himself, in my mind, and for those who really watch him closely, as a dominant defensive player. With the work habits and competitiveness that he has, he is ready to take on more." Keefe said Matthews's ability to win face-offs is another key to his addition to the PK.
What Does Auston Need to Survive?
Back to the top ten list – just what makes this guy tick? There are a few obvious answers, like his iPhone, AirPods and his hockey stick. Also on his top ten essentials three pairs of sneakers – all Nike's Air Force 1s. He has a huge collection of shoes. So big, the sniper has divided it between his homes in Scottsdale and Toronto. He also needs three pairs of slides. One pair you can't miss – a fluffy colourful pair of Uggs. "These are kind of funky, but I mean they are fun to wear," says Matthews.
We've seen the gaming abilities of the NHL 20 cover boy. No surprise he needs an Xbox and a Nintendo Switch. His current favourite games are NHL, Call of Duty and Fortnite. We also learned that the team's preferred video game on the road is Super Mega Baseball on the Switch.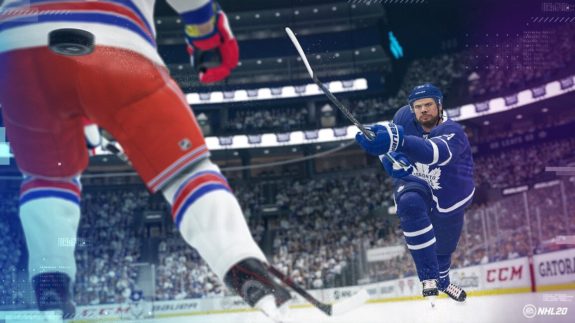 The Lady Byng Memorial Trophy finalist must-haves include a special body pillow, a Rolex watch and of course his dog Felix. Like most hockey players Matthews is an avid golfer – insert your Leafs on the golf course joke here. He has a special set of golf clubs that are stamped with the number 34 and his initials. "I'm not very good, but I have a lot of fun out there," said Matthews, who is working on his game with his sister's help. Breyana is a Division One golfer, "I haven't beaten her too many times, so it kind of ruins my confidence."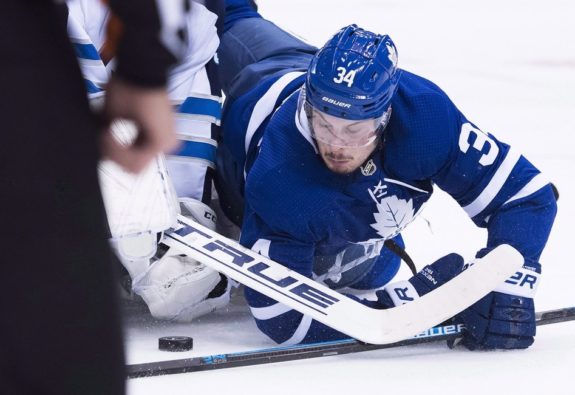 It's funny he talks about confidence, clearly, he has a lot. As he freely offered up a fact that he calls embarrassing. Matthews preferred deodorant is found in the ladies' section. "I think I just wanted to find something like a spray, and I was in the men's section, and they only had sticks," he says. "I've been using this for five, six years now, and I can't stop. I think it smells pretty nice, it's pretty refreshing, it's a little embarrassing too, but don't fix what is not broken."
The secret is out. Now we know how why he doesn't break a sweat while carrying all those expectations. Coming off a 47 goal shortened season, Leafs' fans would all agree to not change a thing.
---
---

Kevin Armstrong is an award-winning journalist with more than two decades of experience. He's been rink side for World Juniors, Memorial Cups, Calder Cups and Stanley Cups. Like many Canadian kids, his earliest memories include hockey. Kevin has spent countless hours in arenas throughout the country watching all levels of the game.