With the NHL's return to action on the horizon, it is prime fantasy draft season. Fantasy managers should be working overtime to get caught up on all the offseasons moves and find the next star that can carry them to a fantasy hockey championship. The players in this article could be the ones responsible for carrying fantasy teams on their back because of their breakout seasons.
All players' average draft positions (ADPs) are based on Yahoo Fantasy Hockey Rankings.
Andre Burakovsky
Left Wing/ Right Wing (ADP: 169.5)
Burakovsky has become a reliable source of scoring for one of the best offensive teams in the league. He signed a two-year extension this offseason to remain with the Colorado Avalanche, and it looks like he will displace captain Gabriel Landeskog on the top line and the team's top power play unit to begin this season.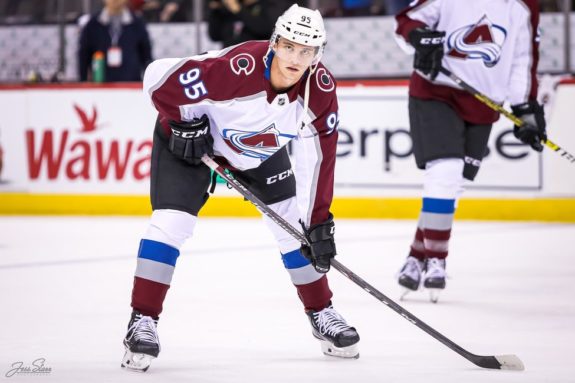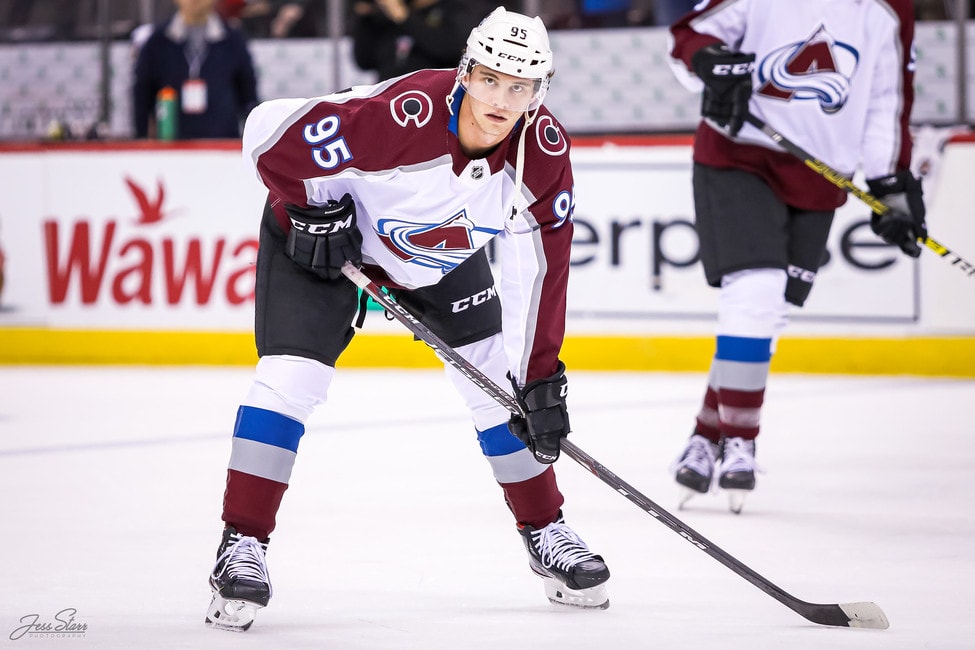 If he sticks on a line with Nathan MacKinnon and Mikko Rantanen, the power play exposure is a bonus but could allow him to take his game to another level. Everything is in place for him to have a huge year offensively in a division with many underwhelming teams that the Avalanche should have little trouble scoring on. He can be a goldmine for a fantasy owner at his fifteenth round price tag.
Oliver Bjorkstrand
Left Wing/ Right Wing (ADP: 171.8)
Fresh off signing a huge five-year extension, it is clear that the Danish forward is part of Columbus' future plans. He is poised to begin the season as the Blue Jackets' top-line right-winger and should find his way into the first powerplay unit.
With the investment being made by management to keep him around, it is evident they want to put him in a position to succeed and see him blossom. After scoring 36 points last season in 49 games played, expect him to surpass those totals. He is available in the later rounds of most drafts, and the return on investment is substantial; his dual-wing eligibility makes him even more luxurious.
Ilya Samsonov
Goaltender (ADP: 43.2)
With the departure of Braden Holtby this offseason and the news regarding Henrik Lundqvist's health, Samsonov has the keys to the crease. The Russian netminder's numbers in the KHL speak for themselves, and he flourished in his backup role last season in his first 26 games at the NHL level.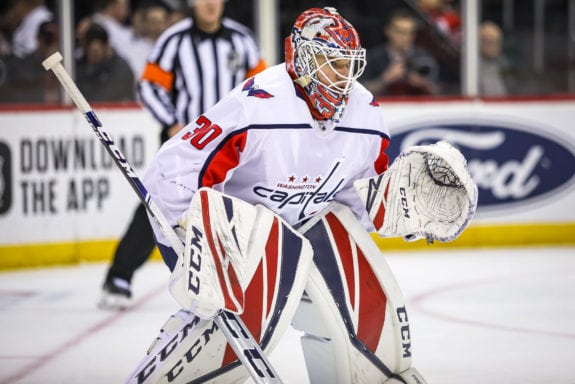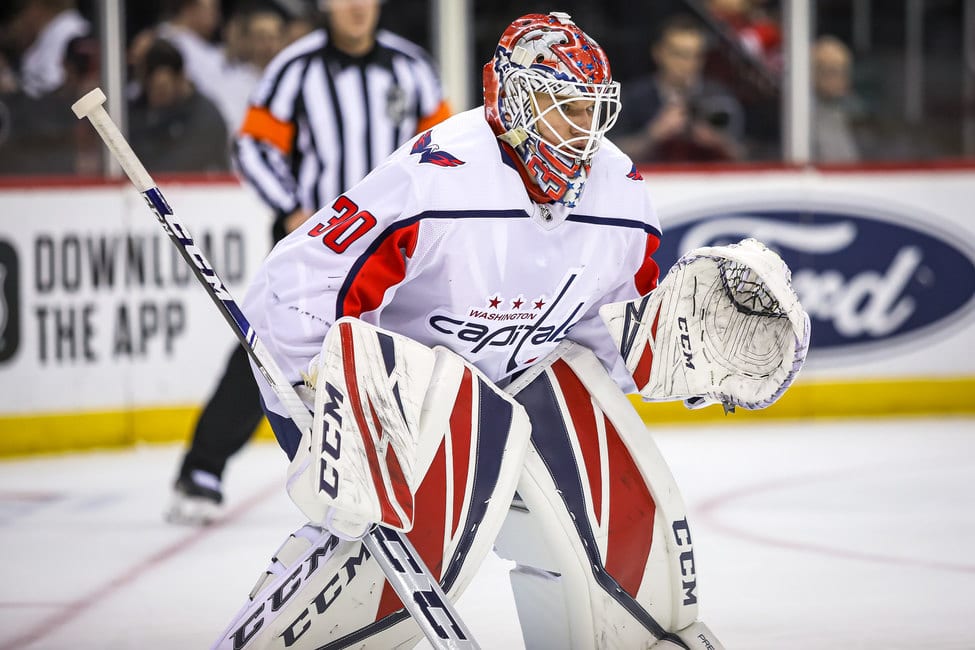 With Vitek Vanecek, Craig Anderson, and Pheonix Copley as the backup options for the Capitals this season, it's highly likely they will roll with the 23-year-old as much as possible.
Related: 5 Capitals That Will Be Key to a Successful 2020-21 Season
He has a talented forward group and strong defense corps in front of him that should propel him to many wins and strong goaltending stats, despite the tough division the Capitals find themselves in this year.
Adam Fox
Defenseman (ADP: 116.9)
The Harvard University product did not skip a beat making the jump from the NCAA to the NHL stage last season. Fox was able to produce 42 points in 70 games played in a strong rookie season and would have been in the Calder Trophy conversation if he wasn't up against the elite talents of Cale Makar and Quinn Hughes.
The important thing to note is his point production came without any time on the first powerplay unit. If teammate Tony DeAngelo has a slow start to the season, Fox should be more than ready to join a stacked first unit power play. If this happens, Fox's stock would skyrocket, and as a sophomore in the league with one more year of experience, he should be able to build off a dominant rookie campaign.
Pierre-Luc Dubois
Center (ADP: 95.1)
Dubois has not yet fully established himself as a star in the league but may not be far off from doing so. He showed glimpses of his elite-level talent during the playoff "bubble" last season with 10 points in 10 games played. He is often matched up against opposing teams' top defenders and was one of the few Blue Jackets to play all 70 games last season.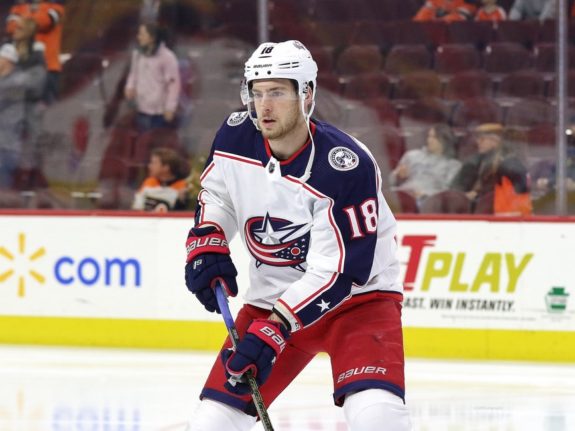 He earned himself a two-year extension this offseason worth a total of $10 million but has requested a trade out of Columbus. Despite the whirlwind of an offseason for the 22-year-old, expect him to benefit from having a fully healthy team around him and be motivated to play well to showcase his ability. He should be in line for a big season, whether it is in the number one center spot in Columbus or elsewhere.
Honourable Mentions
Anthony Cirelli (C)
Thrust into the second-line center role, Cirelli is quietly establishing himself as one of the better two-way centers in the league. He will be relied upon this season for more offense with the absence of Nikita Kucherov for the entire 2020-21 season.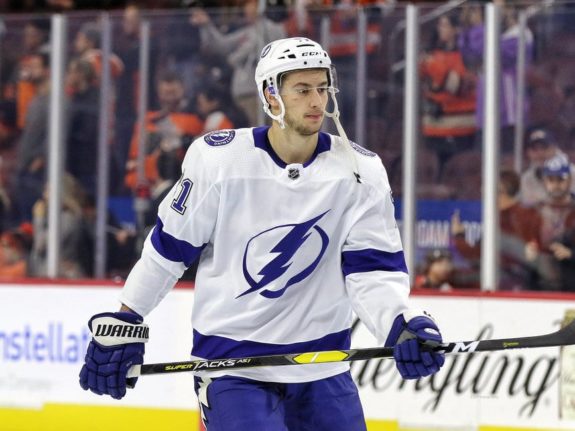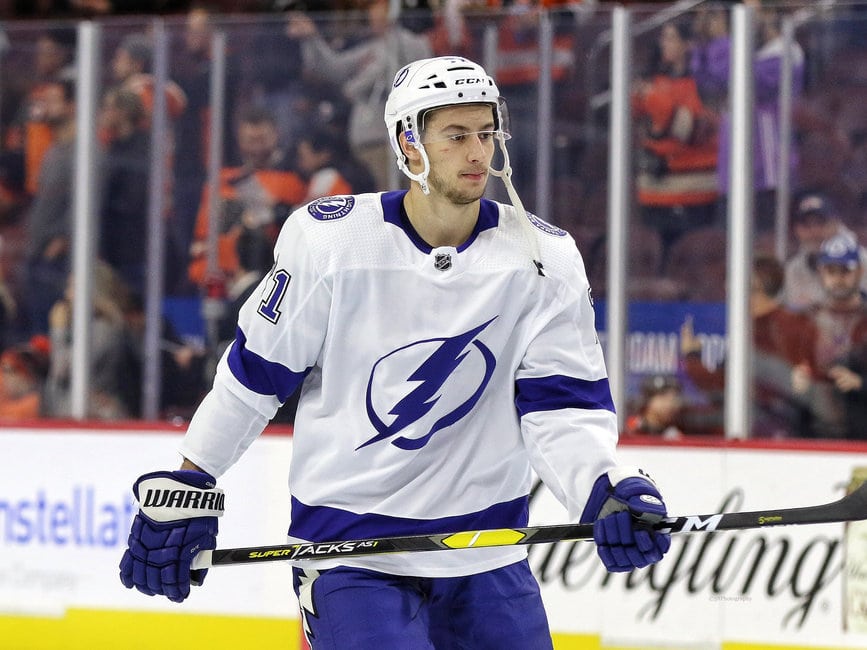 He should be the driver of the second line and can be trusted in all situations. The combination of more ice time and bigger roles on special teams should lead to increased offensive output.
Robert Thomas (C/RW)
Similar to Cirelli, Thomas is the primary beneficiary of the Tarasenko injury. With Brayden Schenn moving up to the top line, Thomas will be the team's second-line center. Add a career 20-goal scorer to Mike Hoffman to his wing, and Thomas should be well on his way to making a big jump this season.
Denis Gurianov (LW/RW)
The Russian forward is the primary beneficiary of Tyler Seguin's injury. He will be featured on the team's top line and also see time on the first powerplay unit.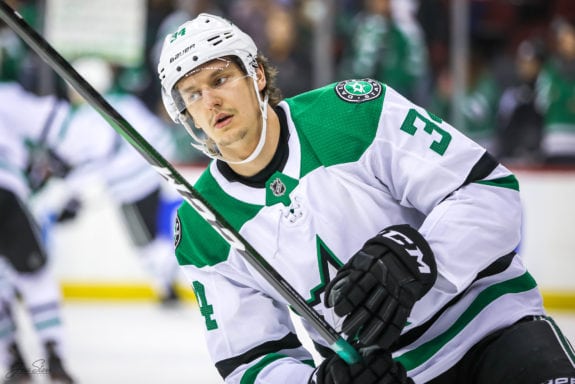 After being used up and down the lineup last season, a steady dose of top-six minutes should bode well for Gurianov, who had 17 points in 27 playoff games during the Stars' 2019-20 playoff run.
Kappo Kakko (RW)
After a somewhat woeful rookie season and falling below expectations, the former second overall selection should rebound in his sophomore season.
Related: Rangers' Biggest Breakout Candidates for 2020-21
He will begin the season on the second line alongside last year's Hart Trophy candidate Artemi Panarin, which should boost his value. With the lack of depth at the New York Rangers disposal, Kakko could find himself taking Pavel Buchnevich's spot on the top line if he can hit the ground running.
Matt Grzelcyk (D)
It's not often you can call a 27-year-old a breakout candidate, but crazier things have happened in 2020 and 2021. With that said, Grzelcyk makes this list thanks to the departures of former captain Zdeno Chara and former power play quarterback Torey Krug. The Bruins will allow him the opportunity to take over the quarterback role on the team's stacked top power play unit, which could lead to significant improvements to his offensive numbers.
The Next Wave
Each of these players will have elevated roles on their respective teams that should propel them into becoming great assets to any fantasy manager. Many of these players also come at great values based on their ADP with low risk, high reward potential, and could emerge as the next superstars in the game.
---
---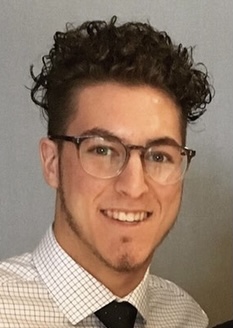 I am a graduate of Seneca Colleges Civil Engineering Technology Program and have turned my obsession for sports into a lifestyle. I have been covering the Edmonton Oilers here on The Hockey Writers since 2019. I love fantasy sports, collecting sports memorabilia and listening to classic rock with a cold one or a coffee in my hand.