When Jake Muzzin went on long-term injured reserve as a result of a cervical vertebrae injury, it was a massive hit to the Toronto Maple Leafs blue line. He was an established veteran presence on and off the ice, eats a lot of minutes and can provide the physicality needed to show that this team would not be pushed around. 
However, his injury history has created a concern and his latest one forced the team to shut him down and re-evaluate him at the start of next season. As a result, there was a spot that needed to be filled in the Maple Leafs top-four. Since then, it made sense for the Maple Leafs to look at and inquire about a number of names that could be a suitable replacement for Muzzin. 
---
---
Maple Leafs general manager Kyle Dubas ultimately landed Chicago Blackhawks defensman Jake McCabe as their next top-four defender who can replace the value that was lost with Muzzin. It was a big price, but it was well worth it. While defense wasn't initially an area to address, things change, as McCabe improves their depth tremendously. While it's a small sample, he has impressed in a big way and will be an important player down this stretch and into the playoffs. 
McCabe Made for Playoffs
It's been a tough career for McCabe as he's always been an impact and noticeable player every time he's on the ice. Before the trade to the Maple Leafs, throughout his 10-year career, he hasn't made the playoffs once as both the Buffalo Sabres and Chicago Blackhawks were at the bottom of the standings. Now, he gets his chance to finally play meaningful hockey. GOOD*****
According to Jonas Siegel from The Athletic, McCabe was very telling on his role for this team a day after he was acquired. "Make life hard on the other team's top players," McCabe said. "Just do whatever it takes to win every night. Block shots. Do whatever it takes."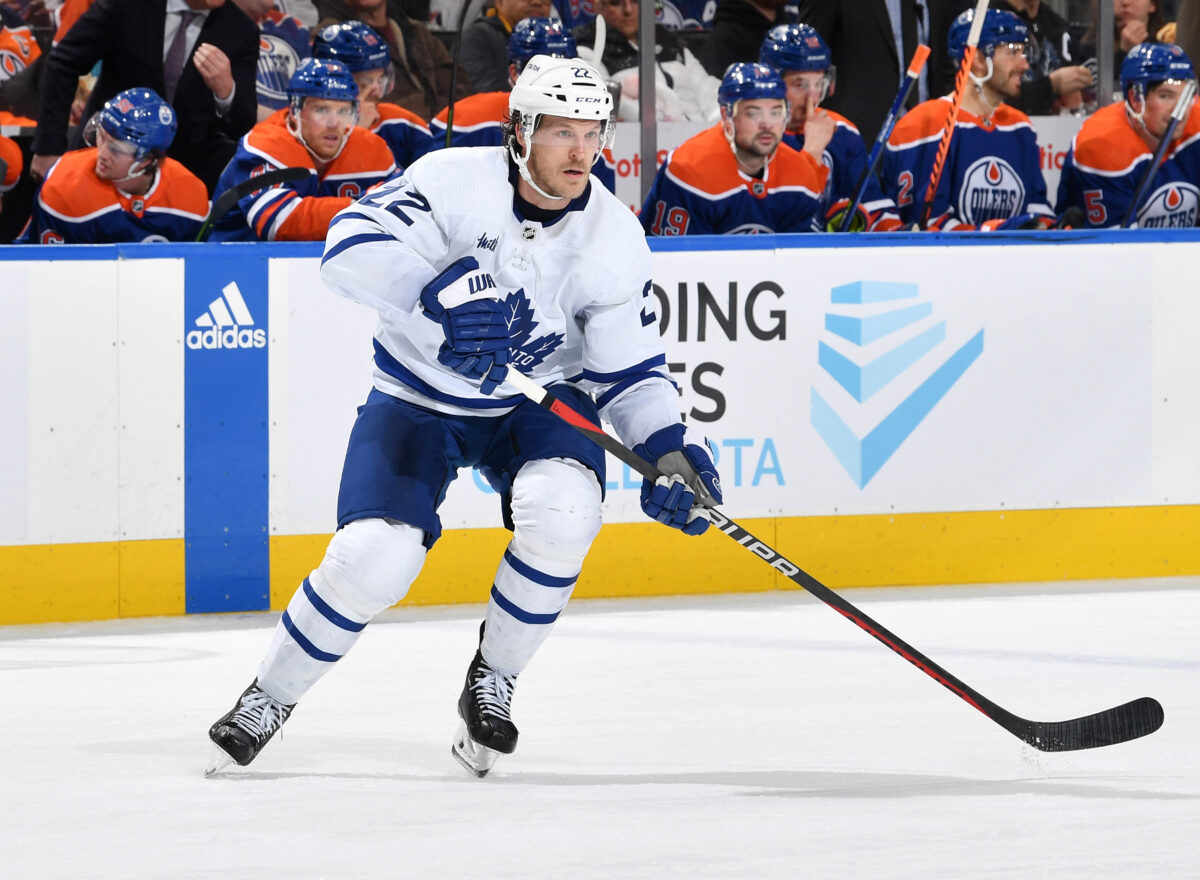 McCabe was praised by Dubas for his competitive nature and physicality. He has the mentality and work ethic that is going to be critical during a time in the season where the intensity ramps up. The playoffs are a different beast and considering that he hasn't played a postseason game, he is ready and could very well succeed. He provides a steady presence and can play in critical situations, be it at five-on-five, defending the lead or being a factor on the penalty kill. With the Maple Leafs, he's already averaging 16:24 per game at even strength and an additional 1:41 on the penalty kill.  
Related: Alex Steen Trade Revisited
That's going to be crucial to have someone that you can rely on like they previously did with Muzzin. But it's his strength and ability to get into the lanes throughout this season and even in his time with the Maple Leafs that has been noticeable. 
McCabe had 122 hits with the Blackhawks and already has four with the Maple Leafs in three games, showing his willingness to throw a big and timely hit without putting himself or his teammates out of position. His 115 blocked shots ranked him second on the Blackhawks before the trade. When the shots are coming, McCabe has no problem getting in the way.
---
Latest News & Highlights
---
Like he said, he'll do anything and everything in order to win. Even stand up for his teammates like he did against the Vancouver Canucks when Tyler Myers made a crushing hit on captain John Tavares and McCabe stepped in and answered the call.
While that added toughness and ability to sacrifice the body is there, his knack for being an underrated offensive contributor and smart decision-making is on display as well.
Don't Sleep on His Offensive Game
Now, McCabe isn't going to put up offensive results that'll get you a Norris Trophy like San Jose Sharks defenseman Erik Karlsson. The most he had was 22 points last season. However, in terms of quickly moving the play up and making smart decisions with the puck, that's where McCabe is going to succeed for the Maple Leafs.
Last season, when the Blackhawks were dealing with injuries, McCabe started to step up and contribute offensively. He also brings some decent mobility and smarts from the backend to still be a part of the offense. As Mike Kelly points out, that type of presence will bode well for him and the team as he fits right in. 
In his first few games as a Maple Leaf, McCabe has shown that underrated aspect to his game, especially in the game against the Calgary Flames. His awareness stood out as he had the mindset to read each play perfectly and jump in on the cycle for a shot or open the game up. He did it without being a hinderance defensively and didn't get caught with a bad pinch or read. Even when it looked like things may have gotten dicey, he was able to hustle back and defend against the rush. 
McCabe has made smart passing plays, got shots on net and made his presence known that he's not just a defensive-minded player. In a small sample at 5-on-5, he has a scoring chances for percentage of 55.81, when he's on the ice. To make things even better, in all situations, 57.1% of his shot attempts have made it through on net. The Maple Leafs don't have a booming shot on the backend. Timothy Liljegren leads the team in goals with five, but with some added power from McCabe to get pucks on net, there's the hope that the goal totals from the blue line could increase.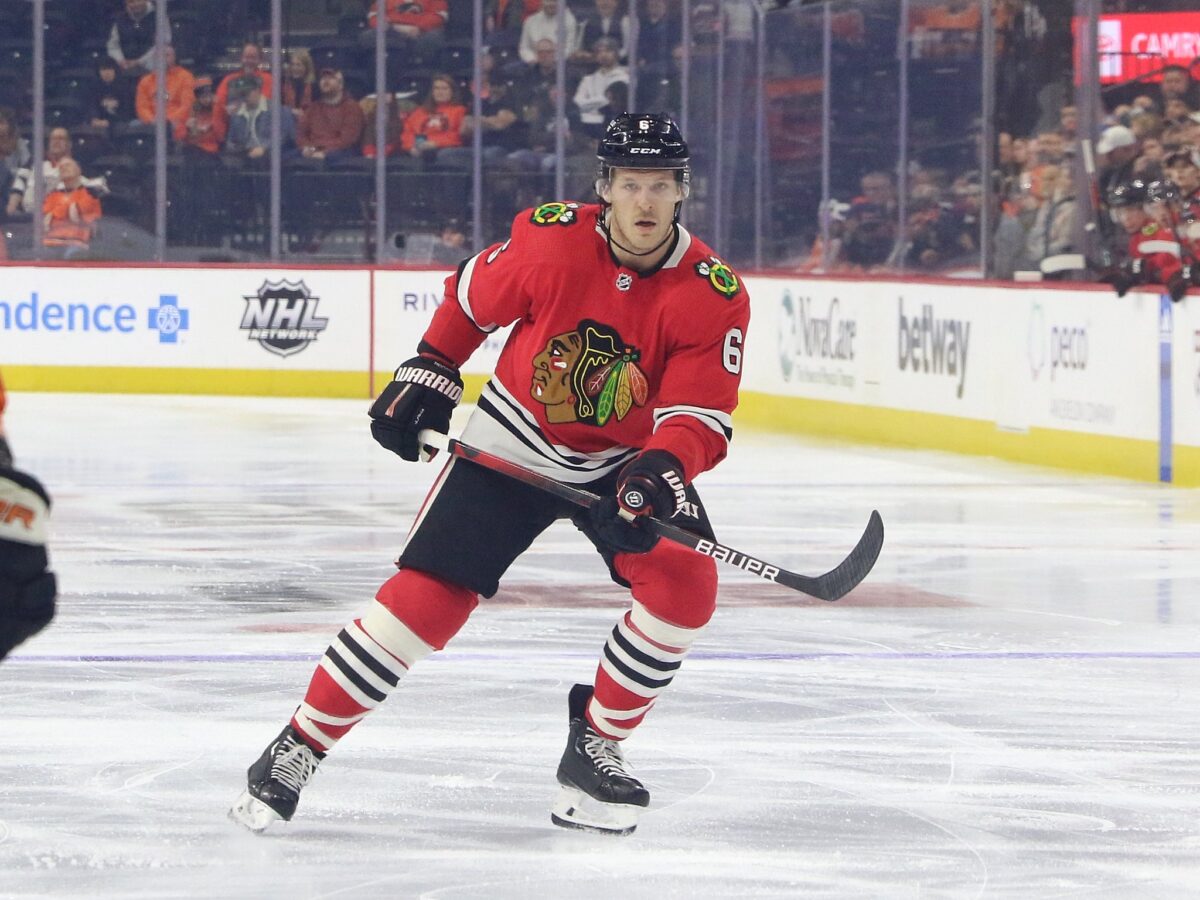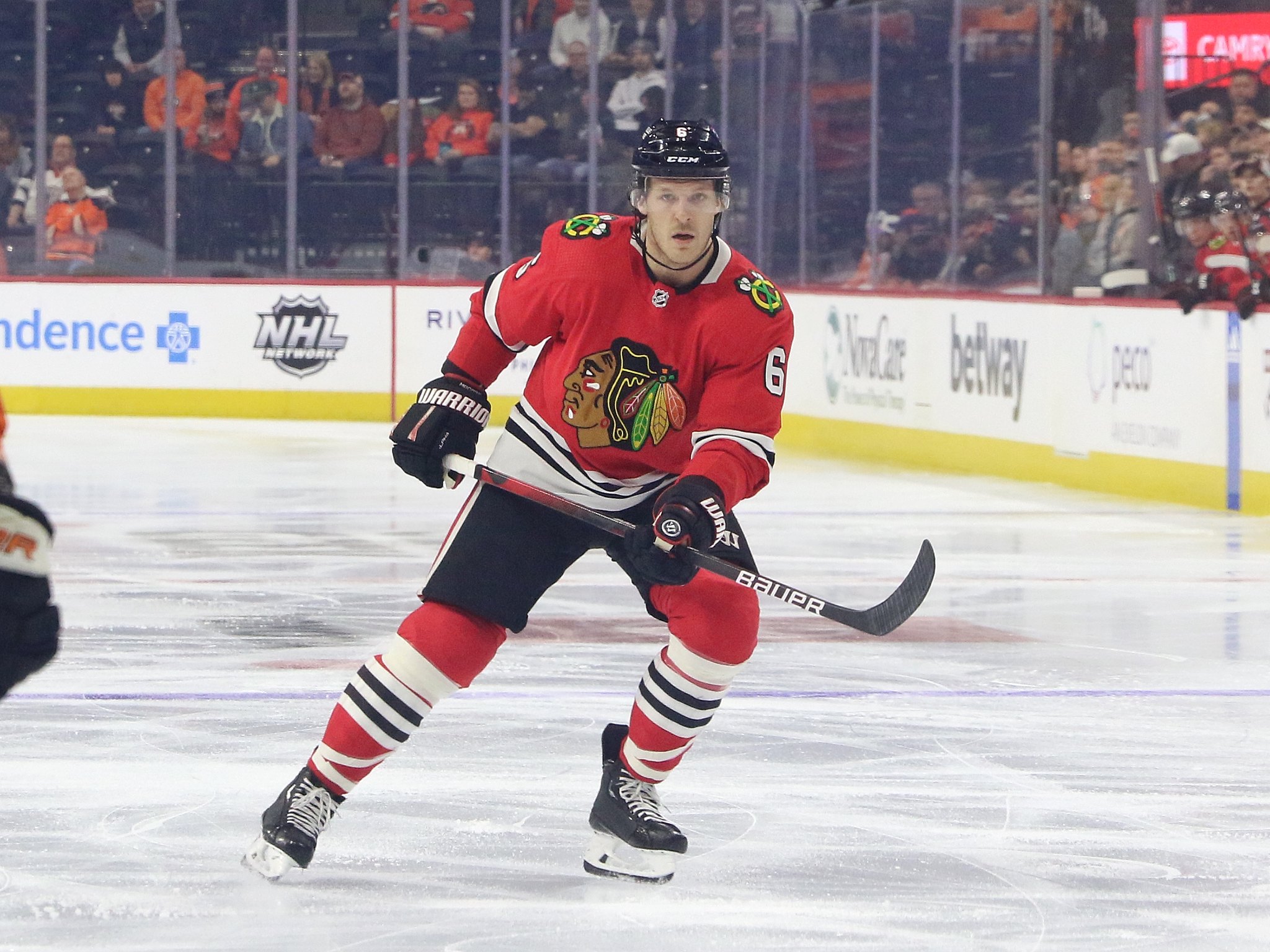 Despite playing on teams that have struggled throughout his career, McCabe is now in a spot where he could succeed and showcase his talent. In the past, his goal scoring rates have been strong when he's been on the ice. That could continue now with a team headed towards the playoffs. 
Everything the Team Needs
In a year where the Maple Leafs are showing that they're all-in for a long playoff run, they needed to surround themselves with competitive and high intensity players. McCabe was one of many players brought in because of his play style but also his puck moving abilities and offensive contributions.
Related: Maple Leafs News & Rumors: O'Reilly, Rielly, Tavares & Schenn
He's everything the team needs now as a suitable top-four preplacement for Muzzin. He can log big minutes, play the body and mix it up, get into lanes and join the rush. He can do it all. Even though he hasn't played a playoff game in his career, he's certainly a player that will thrive in that kind of environment and excel. 
You may also like:
If there is any player from the list of additions they got before the deadline, McCabe was definitely a name that will continue to impress. 
Statistics from Natural Stat Trick, Hockey Reference and NHL.
---