In this edition of Toronto Maple Leafs' News & Rumors, I'll look at a number of things that are happening so far in the series. 
First, I'll look a bit at the Michael Bunting situation. 
Second, I'll share news about the Maple Leafs' Ilya Samsonov beating the Lightning's Andrei Vasilevskiy – if only by a "little." But that so far is enough.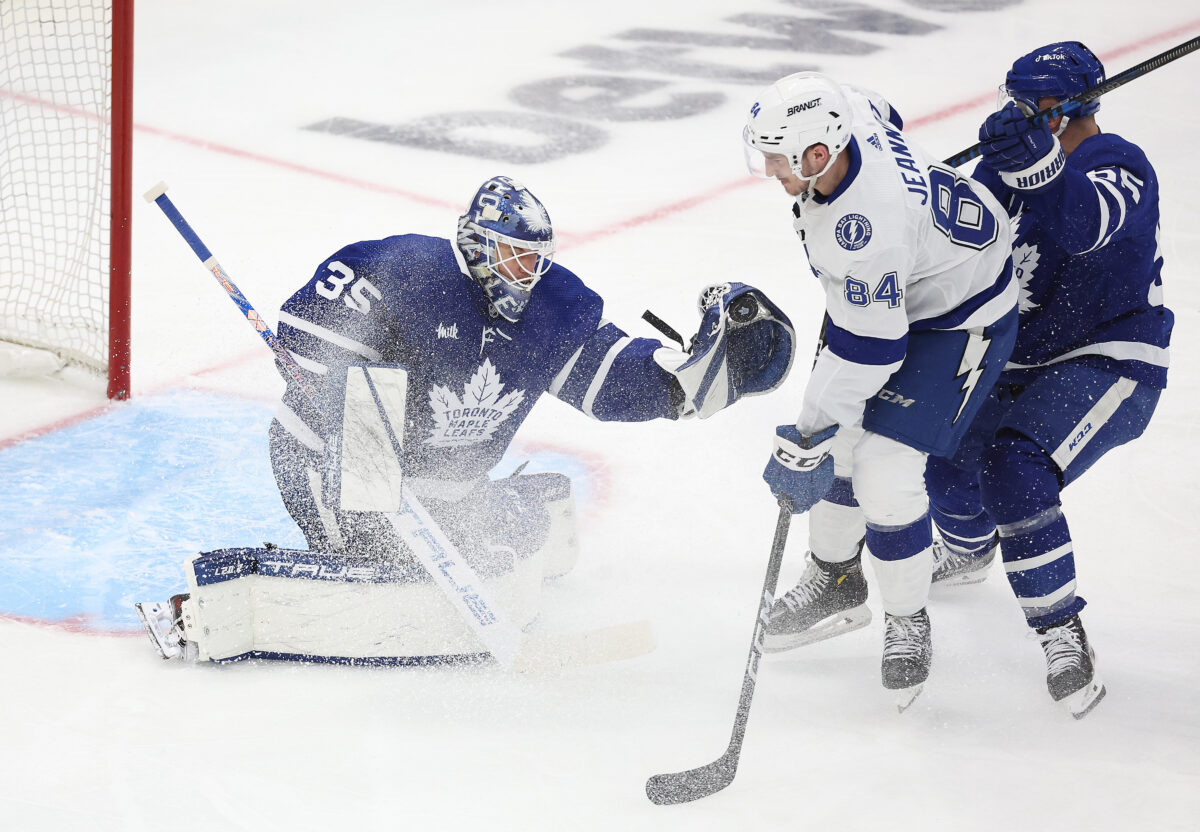 Third, I'll look at Auston Matthews' Game 4 high-jacking of the direction of the game. He simply took over the game. Can he do that again?
Item One: Michael Bunting Is Not Being Punished, But He's Still Sitting
The Bunting situation has a potential impact on the Maple Leafs' playoff run. It would seem that Bunting might have an issue with his emotional regulation that's been building all season. From my perspective, I get why Maple Leafs' head coach Sheldon Keefe hasn't put him back in the lineup for Game 5 tonight.
Related: Maple Leafs' Michael Bunting: Not Someone to Bet Against
First, why fix something that isn't broken? Second, why risk allowing the Lightning to have fuel for their internal fire? Given the head games this veteran team could potentially play, I say hide this one (Bunting) under the bed. There is always the potential possibility of churning the water and inviting Tampa Bay into score-settling. We saw what happened in Game 1.
Third, so far, the Maple Leafs' lineup configurations have been – at least by the end of the game – working. They are ahead in this series and need only one more to move on. It's understandable and logical that coach Keefe would be cautious about making changes that could disrupt the team's chemistry or momentum. It's the right call. 
---
Latest News & Highlight
---
That said, should the Lightning come back to win this game, another unique challenge would be created. Life gets easier with the Bunting situation if the Maple Leafs win tonight. The necessary lineup adjustments can be considered between this series and the next. 
Related: The NHL's Top-50 Russians of All-Time
However, Keefe will face a tough decision if his team loses Game 5. And, after last night's Florida Panthers' win on the Boston Bruins' home ice, we know that can happen. The simple matter is that Keefe has decided that sitting Bunting and playing Matthew Knies is the best choice to enhance his team's success.
Item Two: The Maple Leafs Goaltending Is Beating the Lightning Goaltending by a Little
The Maple Leafs' goaltending was a question mark heading into the season. However, it's been a surprisingly bright spot in this first-round series. That's especially true considering Vasilevskiy's reputation as one of the league's top goaltenders. From my perspective, the Maple Leafs are setting good screens in front of the net and taking advantage of tip-in and rebound opportunities. Ryan O'Reilly is one of the best at it.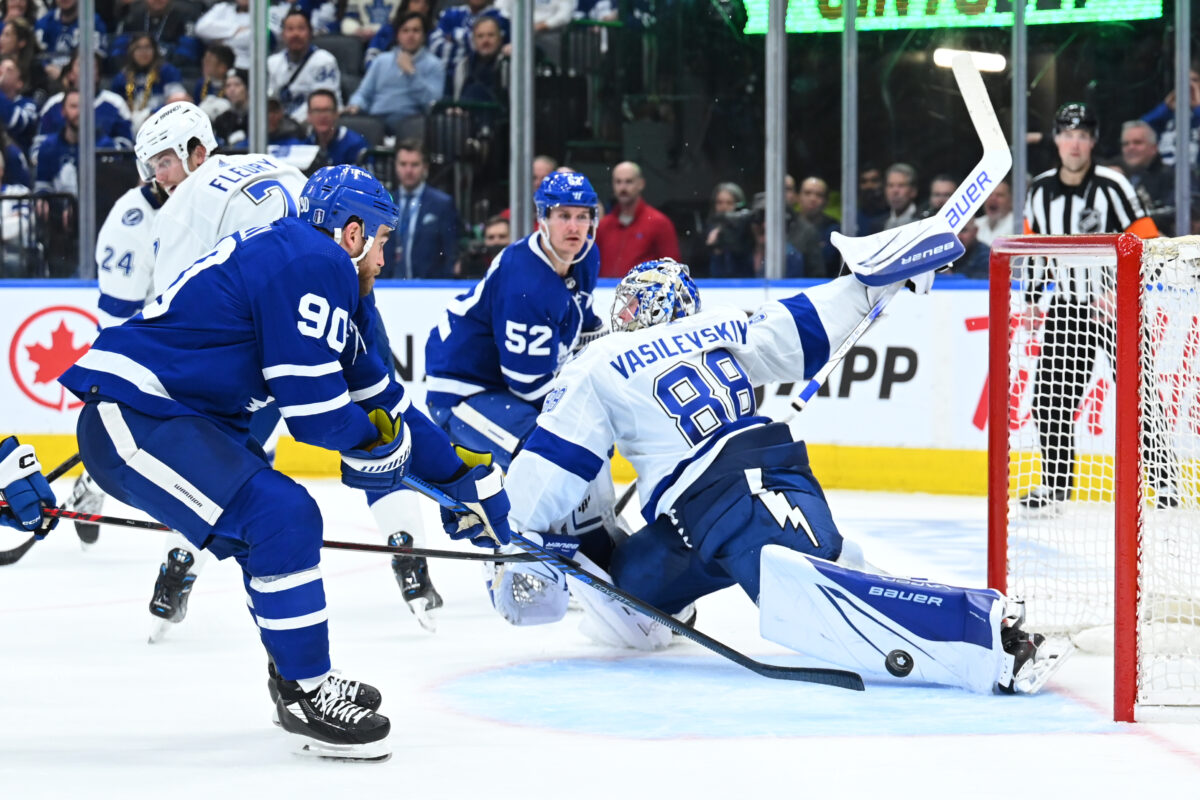 In terms of Maple Leafs' starter Samsonov, he's started some games slowly. However, at the same time, he's had moments in this series where he has kept the team in the game by making clutch save after clutch save. Sure, he's relatively inexperienced and hasn't brought the strongest postseason resume into this series. But he's growing into the role.
Samsonov is looking confident and calm in the net. If he can continue his solid play without a performance dip or a sudden onset of inconsistency, the Maple Leafs will have a good chance to continue to win.
Takeaway Three: Auston Matthews Is Taking Over this Series
Game 4 seemed to be a coming-out party for Auston Matthews. It was almost as if he said, "enough is enough" and decided to take over the game. He did just that with an impressive showing. 
Related: Maple Leafs Are Suffering The Curse of Harold Ballard
If what I think I'm seeing unfolding is accurate, Matthews' Game 4 performance could become a turning point for the Maple Leafs in this series. Matthews has been recognized as one of the league's top talents, and his ability to score goals and create offense are crucial to his team's success. But thus far in his postseason career, he hasn't led his team to a series win.
In past postseasons, Matthews' ability to carry the weight of the team has been questioned. He's struggled to score during the playoffs as he's scored during the regular season. But that seems to be changing this postseason.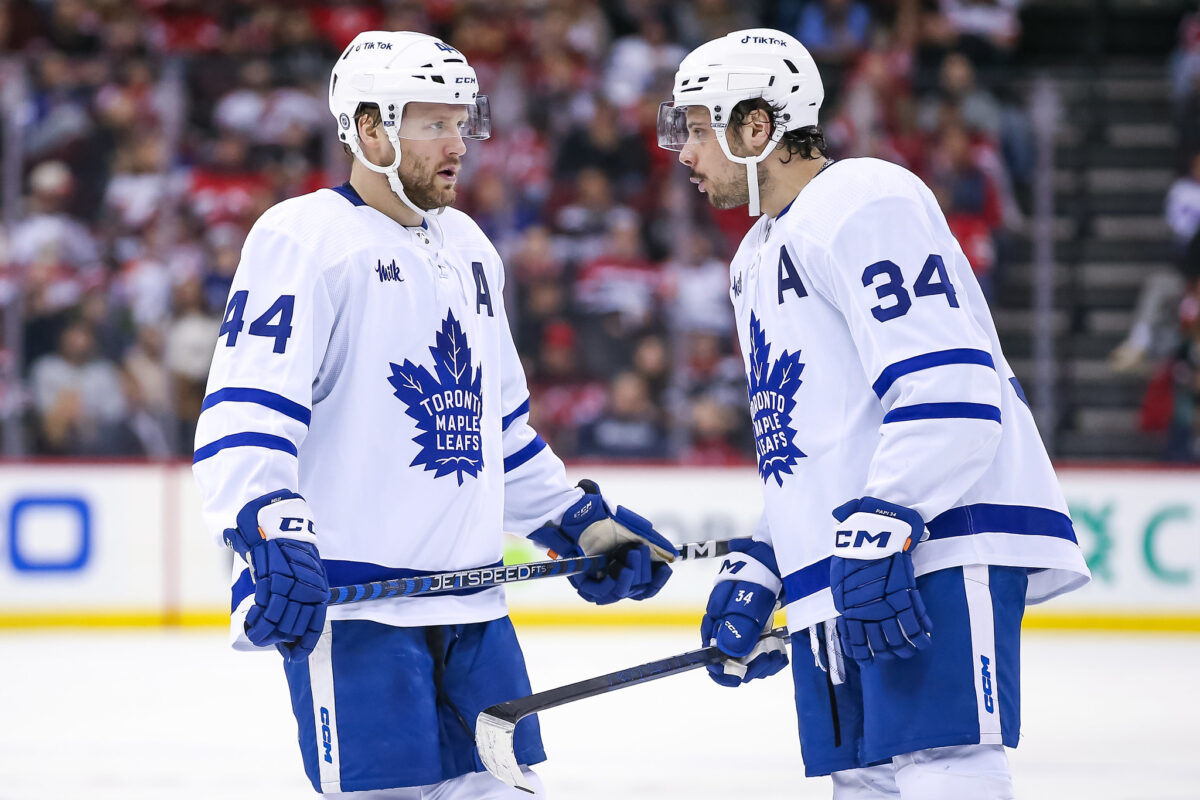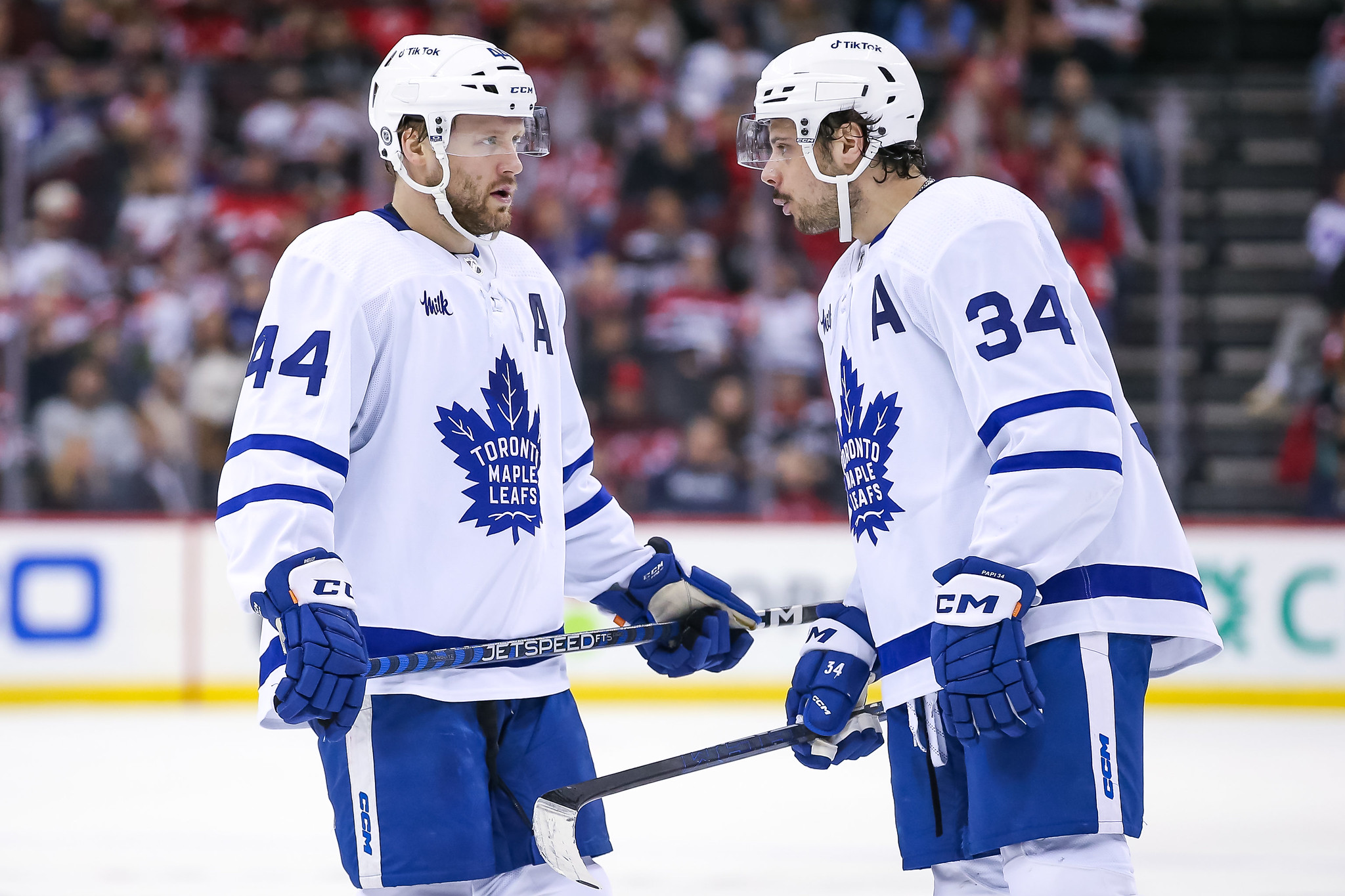 Matthews' Game 4 performance might be a sign that he's ready to take his game to the next level and help lead the Maple Leafs to playoff success. If so, now we have something special going on.
What's Next for the Maple Leafs?
The Maple Leafs have a solid chance of finally breaking their longstanding curse in the playoffs. Tonight they face Tampa Bay with a chance to win four games in a row and move into the next round. 
Related: Canadiens Strike Gold With Hiring of Marie-Philip Poulin
The Maple Leafs have been playing well when they need to. They have shown resilience and confidence that they're simply not out of games. In addition, the inclusion of Knies into the lineup has given them a boost. 
That said, winning in the playoffs is never easy. Tampa Bay is a formidable opponent, and they will not quit. Could this be the season that the Maple Leafs finally break their playoff curse? We'll soon know.