It's game day for the Winnipeg Jets and this one is ultimately the most important of the season for the team. Heading into Game 5, the Jets are down 3-1 in Round 1 of the Stanley Cup Playoffs as the Vegas Golden Knights hold the series lead. If the Jets can't manage to win this one, their 2022-23 season will come to a close. 
With unexpected injuries, the Jets need to get their act together heading into tonight's matchup if they want to keep their Stanley Cup hopes alive. Let's get into what you need to know before puck drop. 
Winnipeg Jets Projected Lineup
Forwards
Kyle Connor – Pierre-Luc Dubois – Blake Wheeler
Nikolaj Ehlers (Game-time decision) – Vladislav Namestnikov – Nino Niederreiter
Morgan Barron – Adam Lowry – Mason Appleton 
Axel Jonsson-Fjallby – Kevin Stenlund – Saku Maenalanen
Defenseman
Brenden Dillon – Neal Pionk 
Nate Schmidt – Dylan DeMelo
Logan Stanley – Dylan Samberg
Starting Goalie
Connor Hellebuyck
Vegas Golden Knights Projected Lineup
Forwards
Michael Amadio – Jack Eichel – Jonathan Marchessault
Brett Howden – Chandler Stephenson – Mark Stone
Reilly Smith – William Karlsson – Phil Kessel
Ivan Barbashev – Nicolas Roy – Keegan Kolesar
Defenseman
Alec Martinez – Alex Pietrangelo
Brayden McNabb – Shea Theodore
Nicolas Hague – Zach Whitecloud
Starting Goalie
Laurent Brossoit
Standout Storylines
Jets Without Scheifele and Face Elimination in Game 5
The Jets have now lost three games in a row, and face elimination in Game 5. To make matters worse, the team is without some of their key players: Josh Morrissey, Nikolaj Ehlers and now, Mark Scheifele. 
During Game 4 in the opening two and a half minutes, Scheifele had a breakaway and upon taking the shot, he tripped and crashed into the boards. While he didn't leave the ice immediately, the alternate captain left the game to go to the locker room at 5:11 and did not return. Today (April 27), Jets' coach Rick Bowness confirmed Scheifele will not participate in Game 5.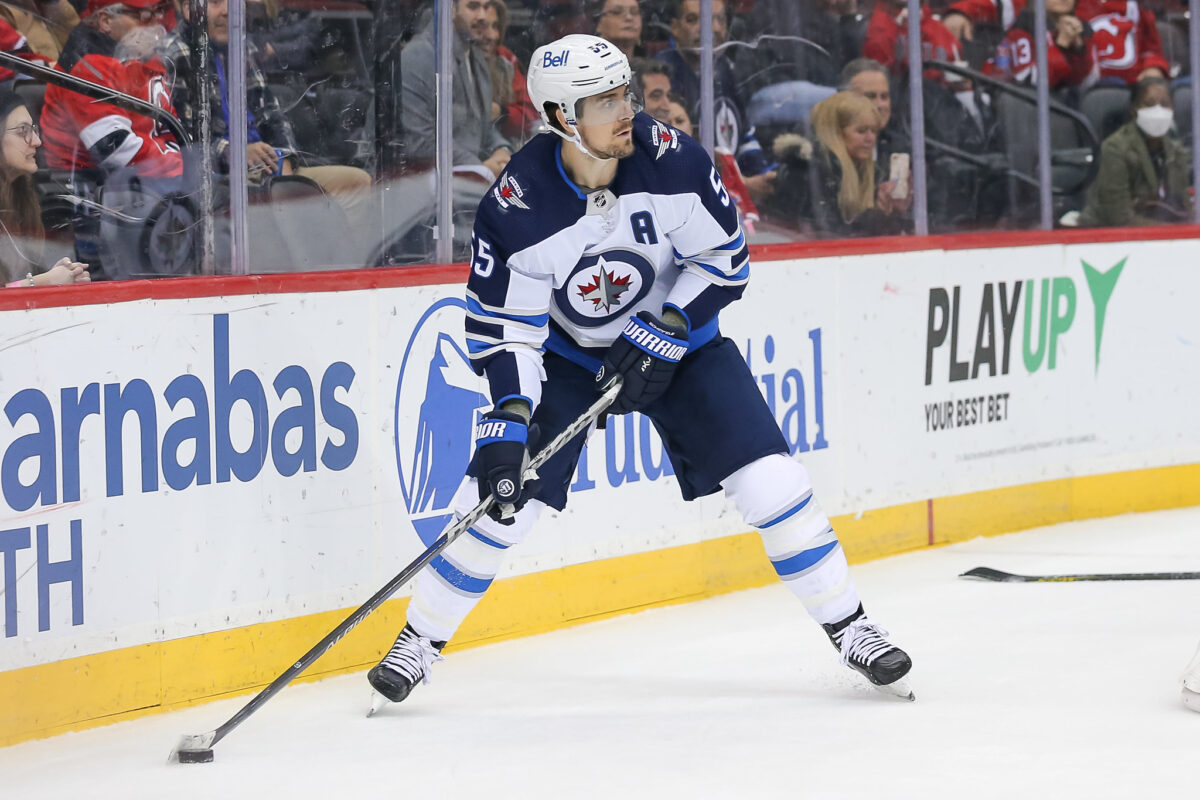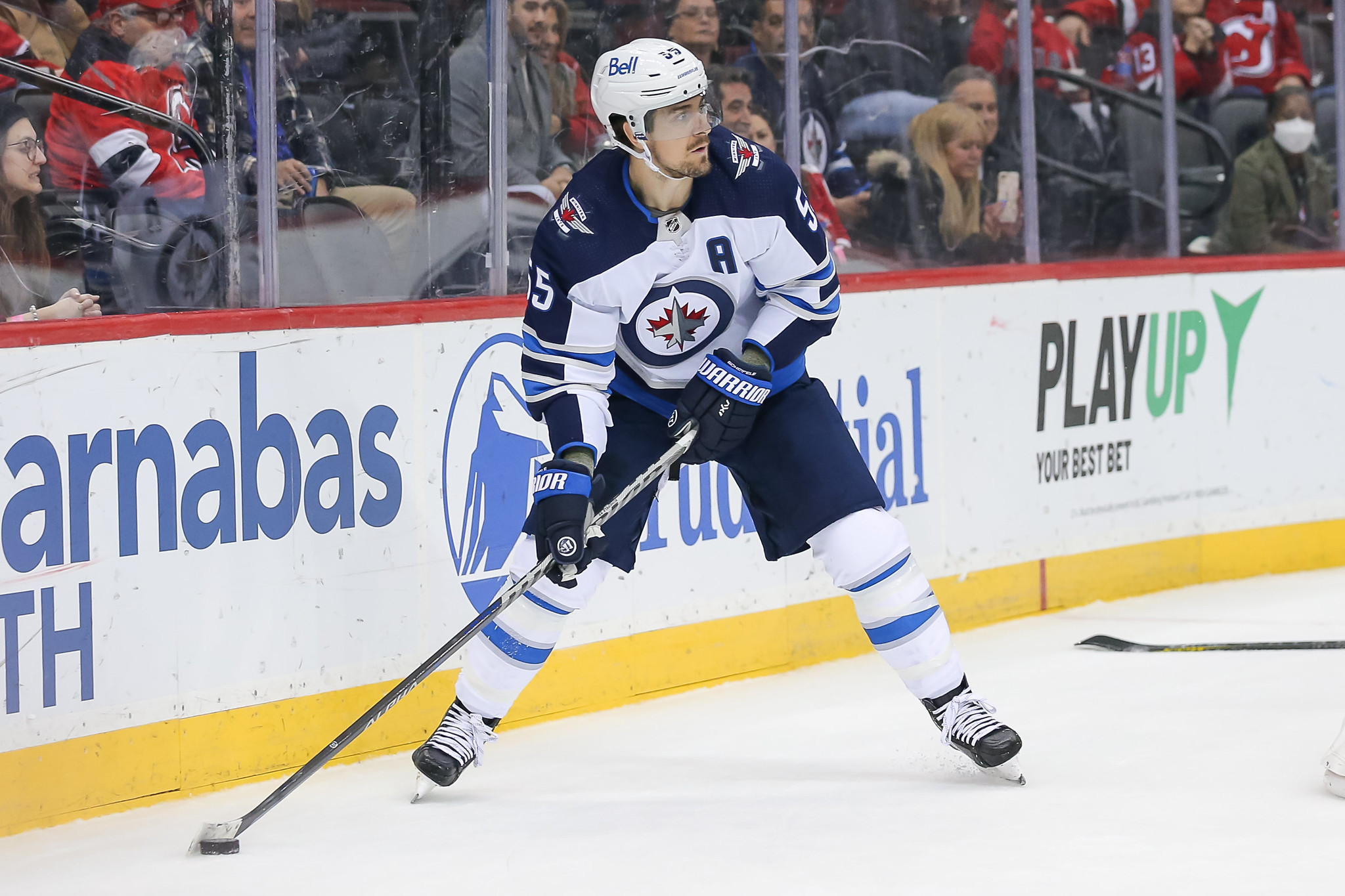 On the bright side, Bowness did say that Ehlers is a game-time decision so we could see him make his playoff series debut. Speaking about his healing journey Ehlers said, "I don't think I was good enough to play the first few games. I know I said I was, but I hadn't really been on the ice, yet. Looking back now, that wouldn't have ended well. I feel a lot better now."
Regardless of the team missing some of their top players, the Jets are ready to fight for a win. Blake Wheeler discussed the injuries saying, "Bad luck, whatever you want to call it. It's not something we can really dwell on." He continued, "We'd really like to have the guys that aren't good to go, but like I said, we believe in the group we've got and we'll go out there on Thursday and fight like hell."
Related: Jets Facing Elimination & Skill Deficit in Game 5 Vs. Golden Knights
---
Latest News & Highlights
---
In NHL Stanley Cup Playoff history, only 31 teams have come back from being down 3-1 in a series to win it, and of those, 13 teams were the lower seed in the series. So to put it lightly, the odds are not in the Jets' favour. 
However, that doesn't mean it's impossible. Jet's coach Bowness isn't focused on the statistics, he's just taking it one game at a time. Bowness said, "It means nothing of the odds of coming back. The only thing that matters is finding a way to win Thursday night."
If the Jets can manage to earn a win in Game 5, they are still in it and at this point, simply winning one more game is all they can hope for. 
Vegas Golden Knights Win Game 4, Potential to Clinch Series Win
While the Jets find themselves on the brink of elimination, the Golden Knights have the possibility to clinch Round 1 with just one more win. The team has won three in a row, including a 4-2 win in Game 4 on Monday (April 24). 
In Game 4, Brett Howden scored his first ever Stanley Cup Playoff goal and because one isn't enough, he scored another to make it a pair with an empty netter. Howden only scored six goals in 54 games during the regular season, but managed to find the back of the net twice in this one. Reflecting on his special night the centreman said, "That's pretty special, first-ever playoff goal." He continued, "Pretty nice of the guys. They saved the puck for me.… Pretty cool."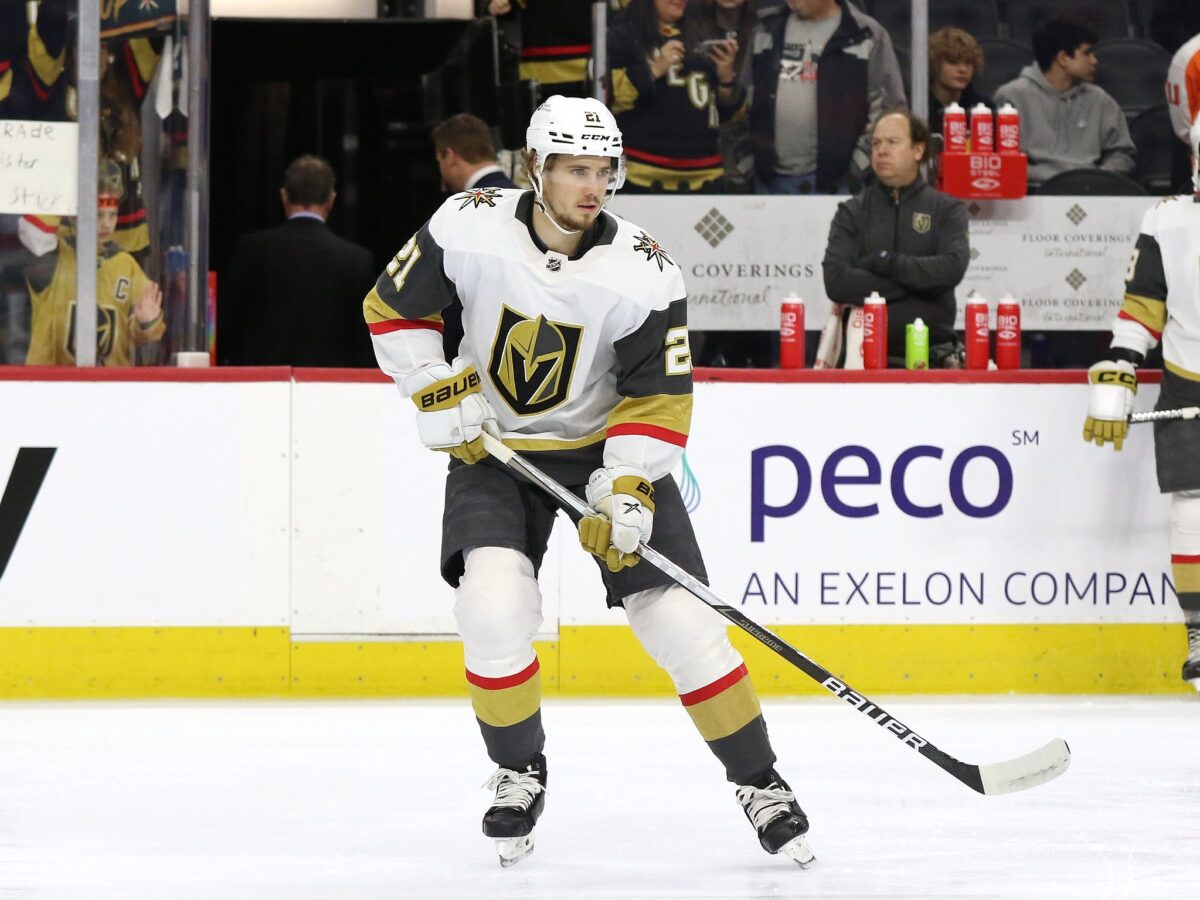 Laurent Brossoit, who was in net for the Golden Knights for Game 4, was thrilled with the way his teammates played saying, "All four lines were going, all 'D' pairings were going. We didn't really give them anything. They're dealing with some injuries, but we've got a veteran group that didn't get complacent, and we took it to them."
If the team can continue to play the way they have been in the playoffs thus far, it's likely they will win this series. As the Golden Knights head home for Game 5, they will have made it out of the whiteout and now have the fans on their side as they aim to clinch Round 1 of the Stanley Cup Playoffs. Will they do it? We will have to wait and see!
Players to Watch
Chandler Stephenson
A player to keep an eye on while watching Game 5 is Chandler Stephenson of the Golden Knights. The 29-year-old had 65 points in 81 games during the regular season, setting new career highs in points and assists (49). Stephenson is continuing to stand out during the playoffs earning six points so far, including two assists in Game 4. He is definitely a player who could make an impact in Game 5.
Neal Pionk
On the Jets, Neal Pionk is a must-watch in Game 5. The Nebraska-native is doing great in the playoffs, leading the Jets in points (seven), assists (seven) and power-play points (four). In Game 4, he managed to earn two assists and three in Game 3. The 27-year-old is likely to earn another point tonight, so be sure to watch out for him on the ice.
The Jets barely squeaked their way into the Stanley Cup Playoffs and now face elimination. Despite not having Jets fans in the stands, the team needs to give everything they have in Game 5 or suffer the consequences. Tune in at 9 p.m. CT to see if the Jets have what it takes to force Game 6 or if their 2022-23 season comes to an end. 
---
---