With a slight gap in the action as the Edmonton Oilers and Los Angeles Kings wait three days to play each other in a pivotal Game 6 of their best-of-seven series, it felt like a good time to make some notes on what's been going on to date as these two teams have battled in what might be the closest and most even series of the first round.
For fans of the Oilers, the ups and downs in this series have been evident and emotional. There have been some good things and some not-so-good things going on, many of which are worth pointing out.
Observation #1: Leon Draisaitl Continues To Be a Beast
Leon Draisaitl is leading the Oilers in points during the playoffs with 10 in five games. He leads all NHL players with six goals and he's continuing to show how important he is and how much he picks up his game in the playoffs. Fans will recall how incredibly productive he was last season, even while battling an injury. Now that he's healthy, he's an eve more formidable force, proving just how much of a leader he is, both on the ice and off it.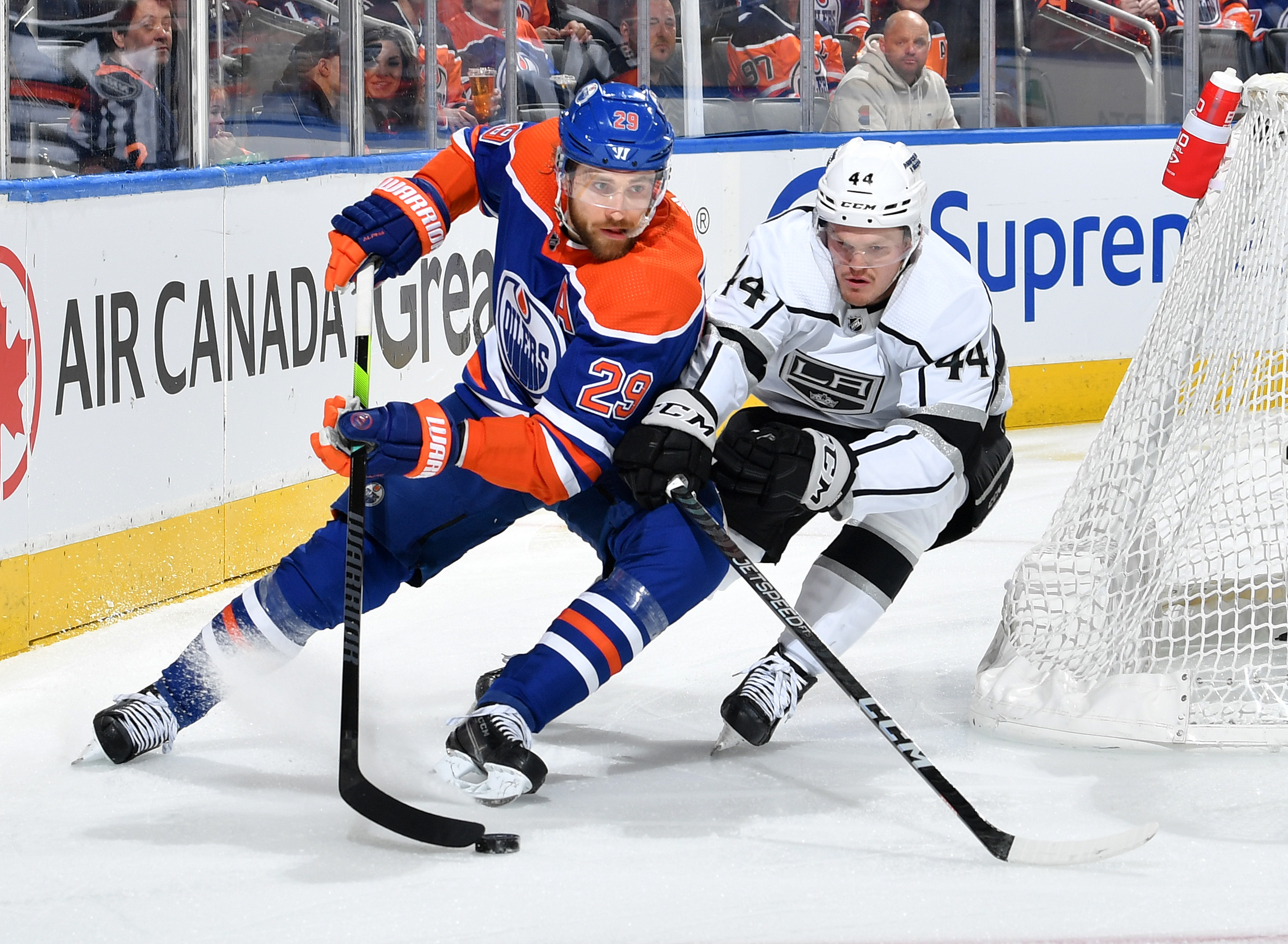 Draisaitl has perhaps talked more with the media than any other player during this postseason and he doesn't seem phased by the wins or the losses. I have no doubt his demeanor has rubbed off on others in the room and this is a more mature team that isn't panicking when things don't go their way.
Observation #2: Connor McDavid Is Set to Break Out
He's had a two-goal game, but there's something going on in this series where it feels like Connor McDavid is due to bust out and go off for four or five points. He's been dangerous, but the Kings have done a fairly good job of limiting his productivity when compared to the points he's put up in the regular season.
As much as suggesting eight points in five games isn't up to his standard, the fact that the same player who scored 64 goals in the season only has two versus the Kings means an offensive explosion has to be coming. One radio analyst pointed out that the Kings are starting to look a bit tired. If true, they'll either fail to keep up or take more penalties. Both work in McDavid's favor.
Observation #3: Evan Bouchard Is The Real Deal
Any questions about whether Evan Bouchard could run the Oilers' power play or replace the production of Tyson Barrie have been answered with authority. Bouchard has eight points in five games and the Oilers' power play is clicking at an unbelievable 57.1%.
Related: 3 Takeaways from Kings' Game 5 Loss to Oilers
Bouchard is getting more ice time as the games roll along and while some other defensemen are struggling at times, he's been steady and capable, with the coaching staff giving him more and more responsibility. He is going to be a big-time player for the Oilers and Edmonton should absolutely try to lock him up long-term over the summer if that option is available to them.
Observation #4: Kailer Yamamoto Might Be Done With the Oilers
One could argue that Kailer Yamamoto does some good things on the ice and that scoring isn't everything. That said, the forward is losing credibility with a number of fans and the coaching staff seems to be ready to demote him if he doesn't start producing more. He has no points in this series, he's getting caught on missed assignments, and he's at risk of being moved down the lineup, if not replaced entirely.
---
Latest News & Highlight
---
Yamamoto has one more year on his deal but he might be a player the Oilers look to move if they're struggling with their cap situation and he doesn't show something in the next couple of games. He made Frank Servalli's top 20 trade candidates board and this isn't the first time he's been mentioned as a potential trade candidate.
Observation #5: Evander Kane Is Clearly Injured
He won't come out and say it, and he's been quite productive despite whatever is going on, but Evander Kane is clearly dealing with a nagging issue. Speaking in his latest 32 Thoughts Podcast, Elliotte Friedman said that Kane hasn't been at 100 percent as of late and it's quite obvious in some of the gestures and faces he's making on the bench and the fact he's missed a few practices for general maintenance. These three days of rest will be good for the forward, but the hope is that it's not too serious an issue that, should the Oilers move on, it costs him a couple of games.
By the way, good on Kane for standing up for Cecily Eklund, a 10-year-old cancer patient who was harassed at a Kings game. He's drawn a lot of attention to the incident via social media and the lady who spit on Cecily was fired from her job for acting in such a distasteful manner and posting hateful messages on Kane's social media feed.
Observation #6: Nugent-Hopkins Is Due for a Goal
He's got four points in five games but no goals. That's a bit odd for Ryan Nugent-Hopkins who scored over 100 points this season. Still, he's looked dangerous at times, especially on the power play and he's come close to getting a goal, ringing one off the post in Game 5. It's only a matter of time before he pots one.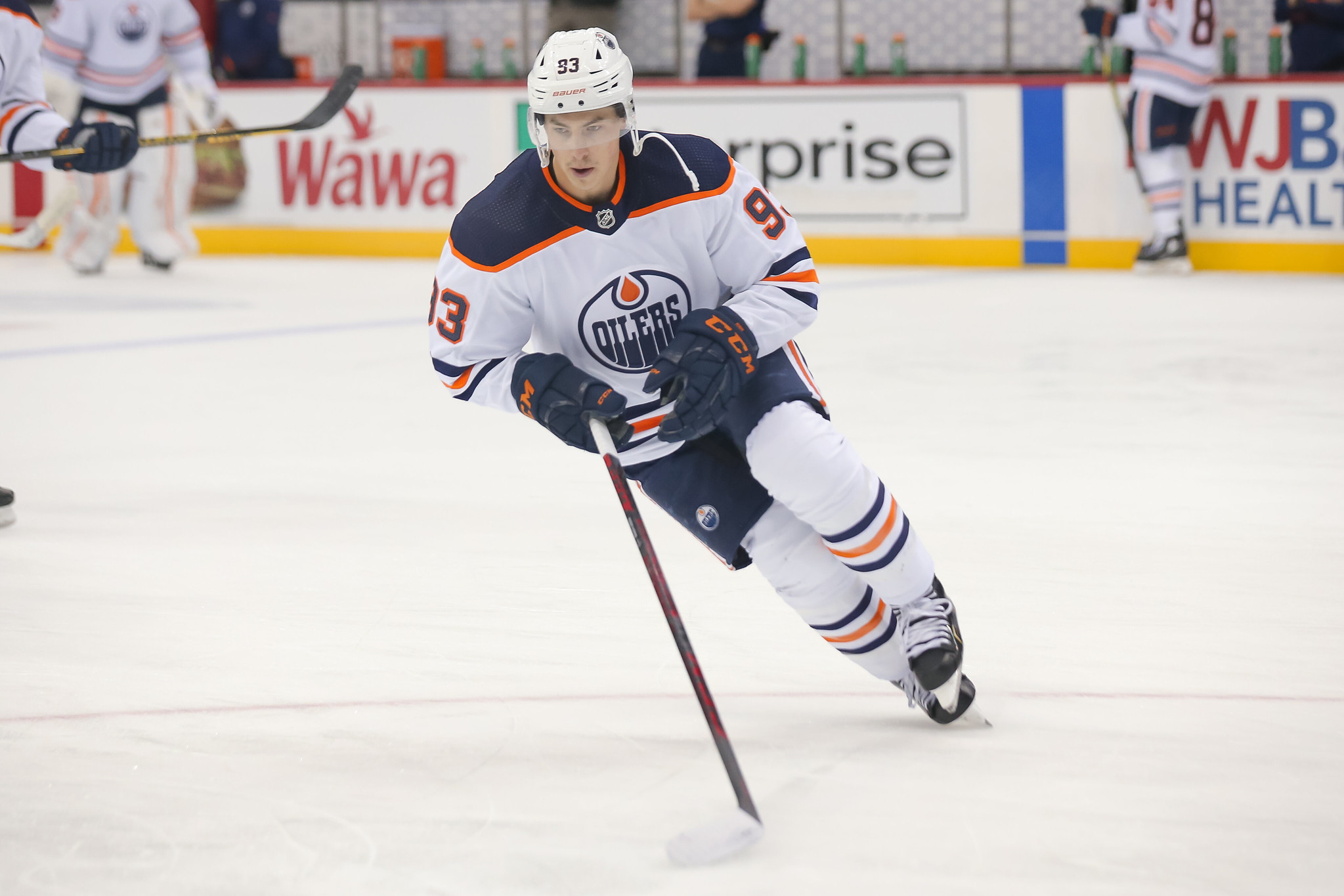 If he does, it will be interesting to see if the floodgates open a bit for Nuge who has had a phenomenal season. One thing to remember is that he set a very high bar with his production over 82 games (104 points). Patience is the best approach here. He scored 37 goals for a reason.
Observation #7: Darnell Nurse Needs to Keep It Simple
When Darnell Nurse is trying to do too much, he's largely ineffective. In Game 4, he was downright awful in his own zone. If he simply remembers that it's not his job to do everything and be everything for the Oilers, he'll be a much more reliable player.
His play at times has brought forward the fact that he's making $9.25 million on the cap with a full no-movement clause. He's going to have a hard time living up to that contract if he keeps being hot and cold.
Observation #8: Kulak Might Be Saving His Job in Edmonton
Some difficult decisions are coming this summer and among them will be trying to trim some salary off of the books. That means making sacrifices in places and the blue line could be among them. Brett Kulak's name had popped up near the NHL Trade Deadline — not as a player who would be moved, but as someone that might be less likely to stick long-term. The way he's played in the playoffs, Kulak is making a case for himself as a player the Oilers shouldn't consider shopping.
Kulak has been fantastic. His skating and timing have been on point and he's been a factor in many of the games, scoring his first-ever playoff goal in this series.