On Saturday night, the Toronto Maple Leafs faced the Ottawa Senators in a tightly contested game that ended in a thrilling shootout. Although he's only scored seven goals during the regular season, Alexander Kerfoot was the shootout hero and scored the winning goal in the ninth round.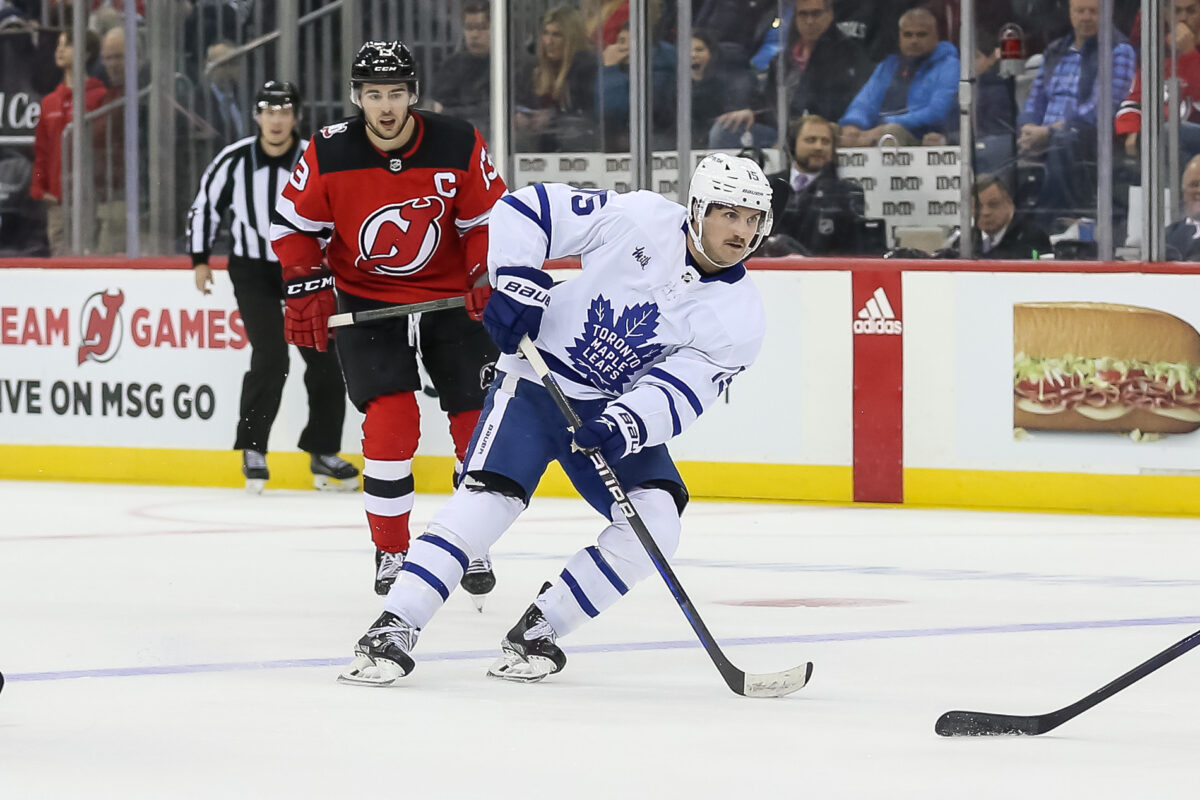 Toronto had a balanced scoring attack in their 5-4 win over the Senators on Saturday night. For the Maple Leafs, Calle Jarnkrok scored twice, while Mitch Marner (adding an assist), and Jake McCabe also contributed goals. Auston Matthews had two assists.
Related: Auston Matthews' Future Is Filled with Options & Possibilities
Goalie Matt Murray, who faced his former team, made an outstanding 48 saves and played a crucial role in helping his team skate to the win. 
Item One: Matt Murray Keeps His Team in the Game in Overtime
On Saturday night, and after a bunch of criticism from fans, Matt Murray was a standout for his team. He made 48 saves in regulation and the extra period, and he stopped 6 of 9 shootout attempts in a 5-4 win against the Senators. 
Although Murray has now given up four goals in his six previous games, this performance was different. Murray was sharp and faced a lot of pressure, but he handled it well. He made a number of key saves, especially in the overtime. He was the team's best player after regulation by far. 
Related: The Sutter Family Has Deep Roots in Alberta Hockey
---
Latest News & Highlights
---
After the game, Maple Leafs' head coach Sheldon Keefe noted that the game had to be a confidence-building win for Murray. My guess is that tells as much about Keefe's agenda (to help Murray build his confidence) as it does Murray's confidence.
Interestingly, after the game, Murray admitted that he didn't even see Kerfoot's game-winning shootout score. He wasn't even looking, he just put his head down and listened. There has to be huge pressure on the goalies in these shootouts.
Item Two: Auston Matthews and Calle Jarnkrok Are New Best Buds
For all the concern made about bringing Calle Jarnkrok in during the offseason, he's proving to be a priceless addition to the Maple Leafs' roster. In fact, don't look now but he's having a career season with the team – even at the advanced (hockey anyway) age of 31 years.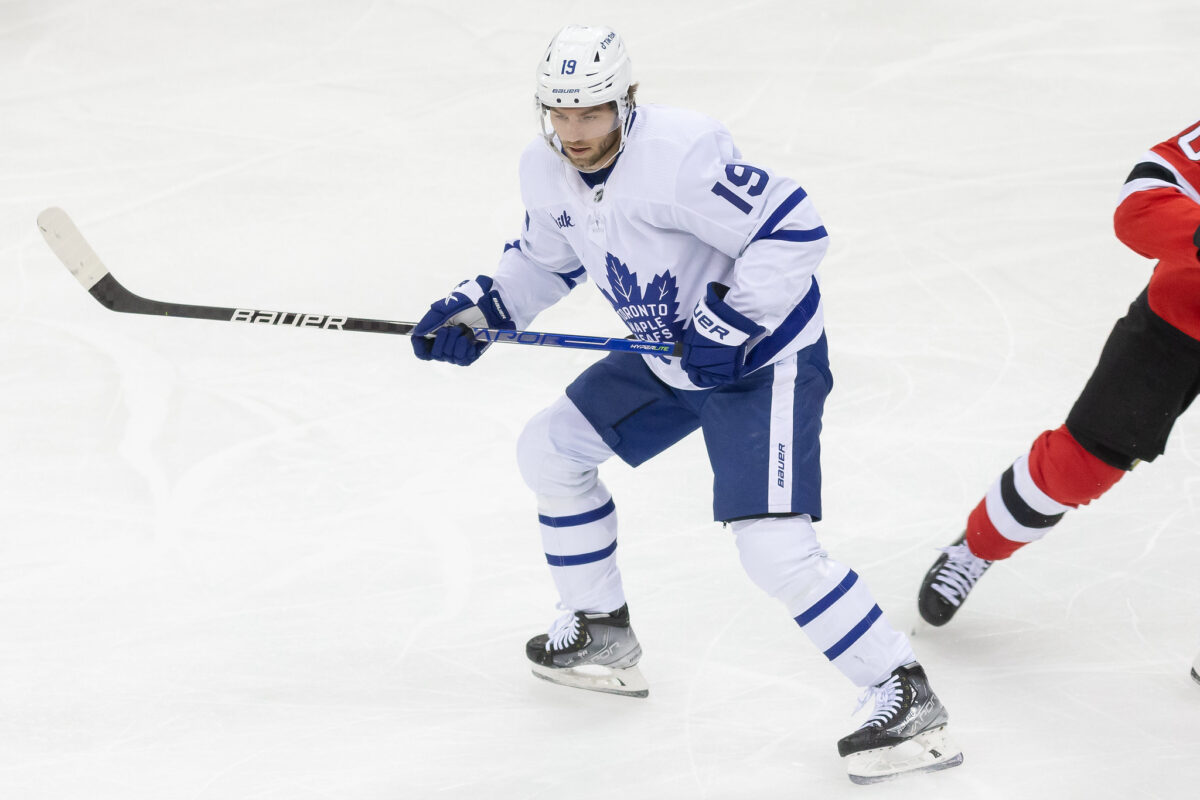 Despite playing in various positions and on different lines, he's consistently performed well and is thriving with the Maple Leafs. After the game, coach Keefe hinted that Matthews came to him asking to have Jarnkrok stay with him on the top line. Apparently last season's 60-goal scorer loves the set-ups he gets from the newcomer.
Related: Ex-Maple Leafs' Defenseman Jake Gardiner: Where Is He Now?
Jarnkrok's chemistry with Matthews has been particularly impressive, and the two have developed a great on-ice relationship. Hence Matthews' encouragement to keep him on the top line. Jarnkrok is currently on a four-game, six-point scoring streak. His 17 goals this season are a career-high.
Item Three: Auston Matthews Gets Assists on Both Jarnkrok's Goals
Speaking of Matthews, he registered two assists in the Maple Leafs' 5-4 shootout on Saturday. Matthews set up Jarnkrok for both goals, including a one-timer from the slot and a breakaway. It obviously goes both ways.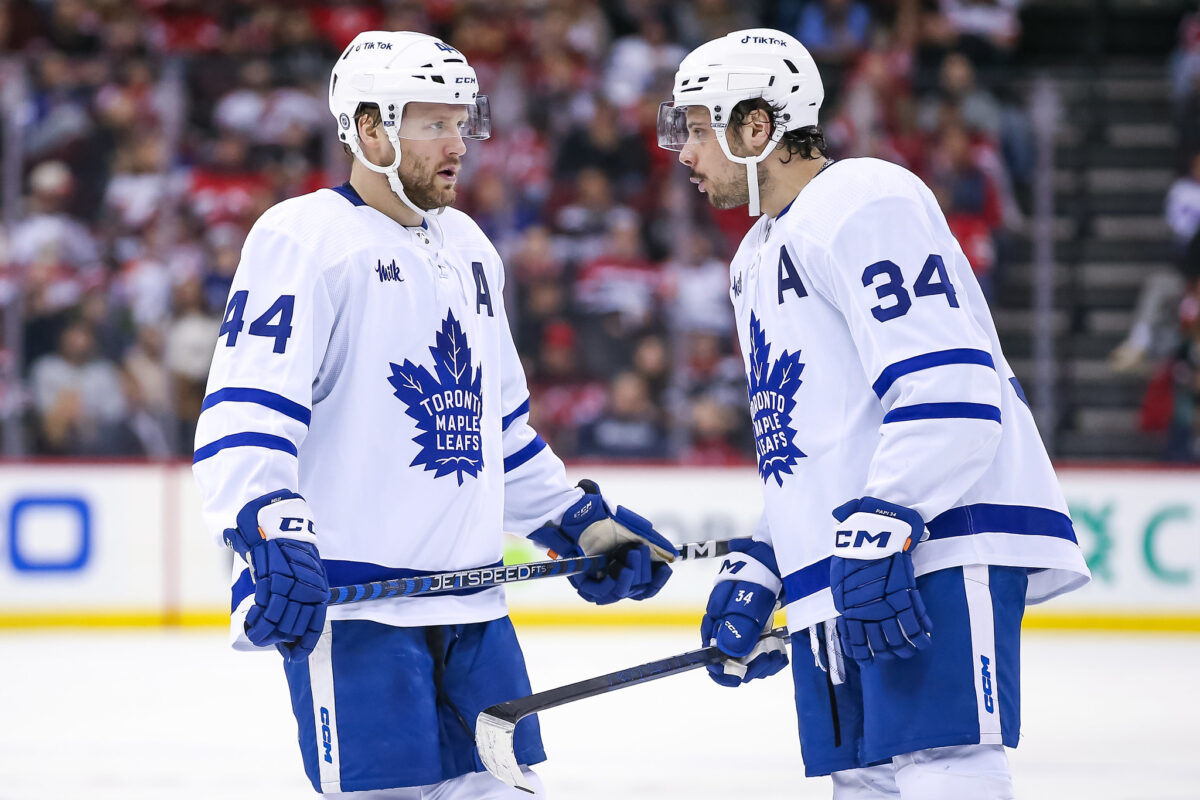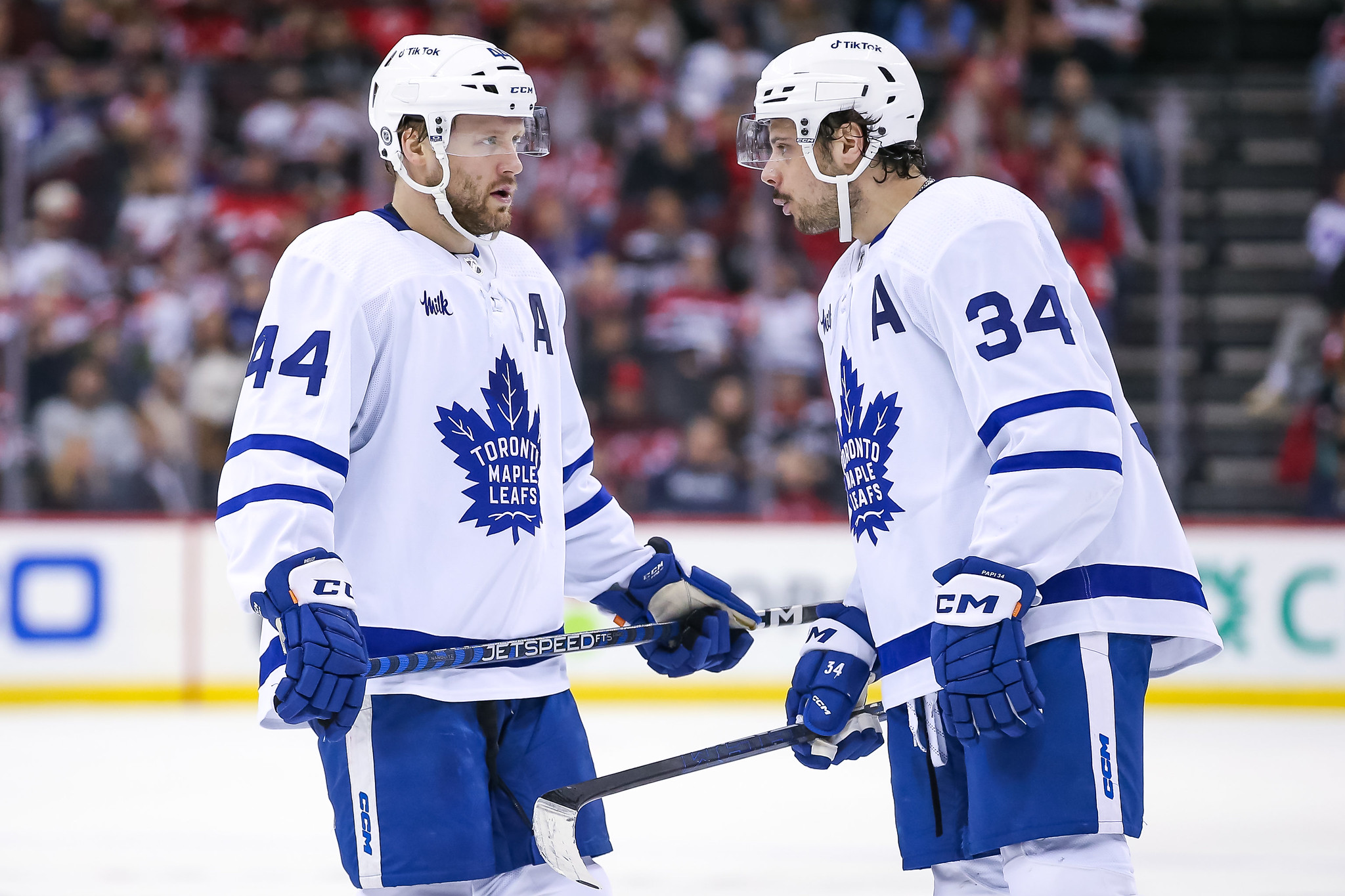 Matthews also scored in the shootout. He has 70 points in 62 games played this season, with 32 goals and 38 assists.
Item Four: Mitch Marner Isn't Slowing Down
Marner isn't slowing down, except when he's on the ice in front of the goalie assessing whether he should dish off the puck or put it in the net himself. It almost seems as if he's having a Booster Juice and people-watching at the mall. He's that calm. Is it possible that Marner is getting even better as a player?
Related: What Ever Happened To Rob Schremp?
On Saturday night, he continued to impress with his scoring abilities by adding a goal and an assist in the team's win. He simply doesn't do what the goalie expects him to do. Is anyone more patient (or less rattled might be a better way to put it) with the puck than Marner?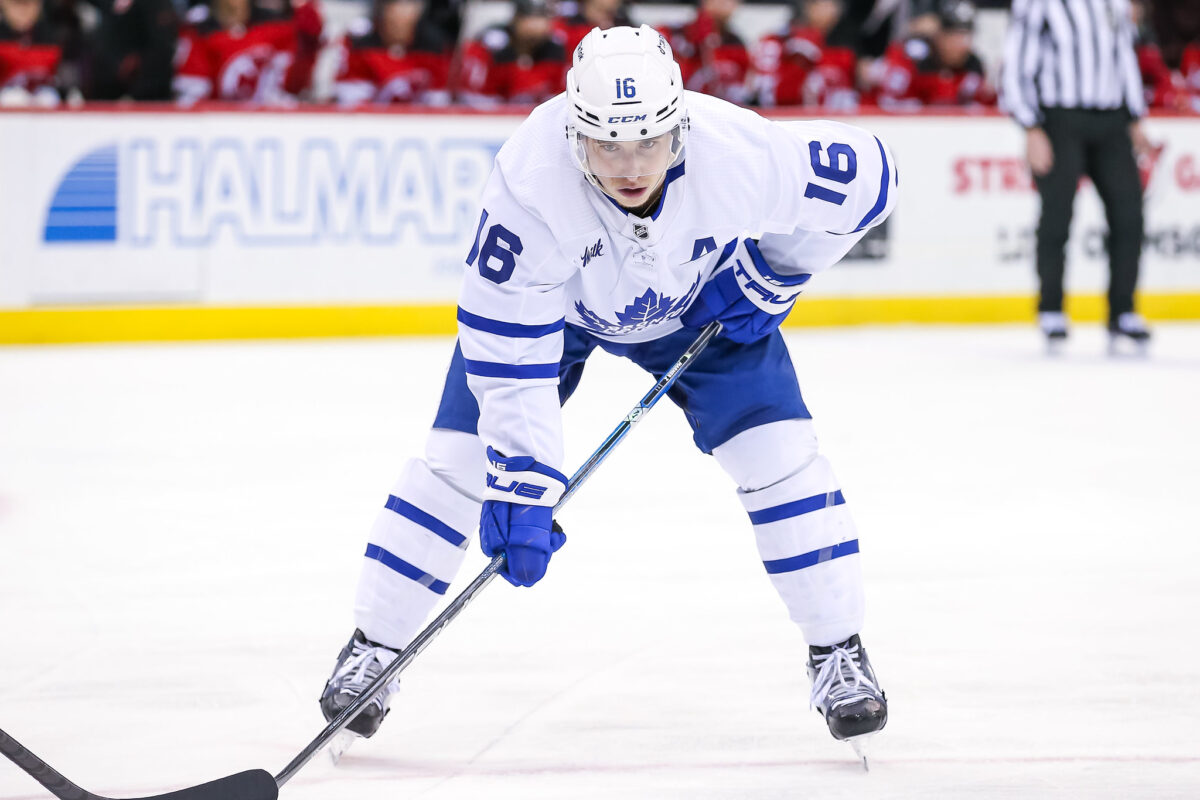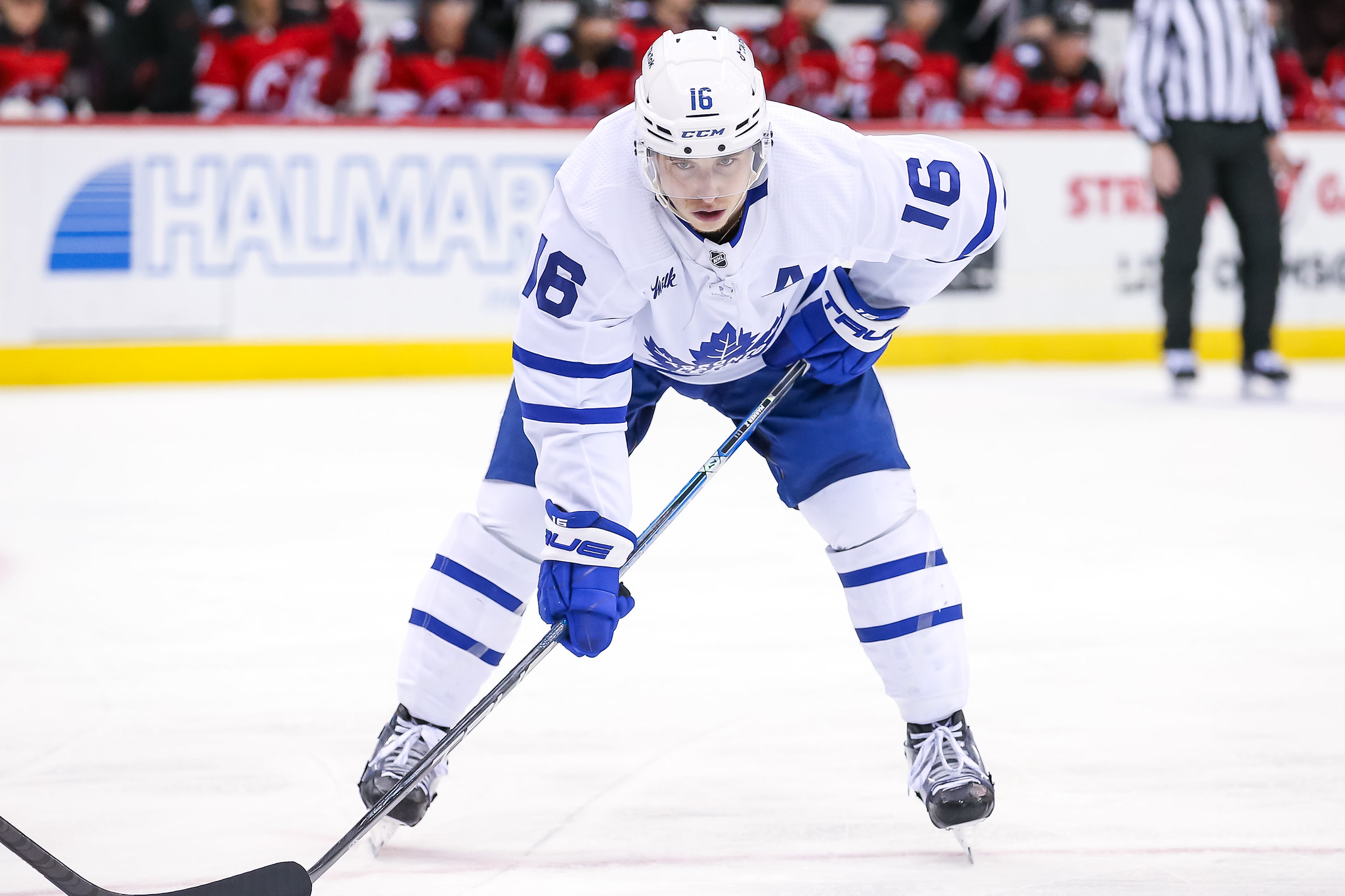 Marner now has 12 points over his last six games, and he's put up 89 points in 69 games played this season, averaging 1.29 points per game. If he continues this pace, he's projected to hit 105 points by the end of the season. Last season he totaled a career-best of 97 points.
Item Five: Wayne Simmonds Impresses His Coach in His Small Sample Size
Wayne Simmonds returned to the ice on Saturday after not playing since Feb. 1. Although his ice time was limited to 6:44, he was as physical as ever with three hits. He has found himself pushed deeper down the depth chart since the team's trade-deadline acquisitions. But he still shows up.
Still, after the game, Keefe praised Simmonds for providing energy and being physical on the ice after his long absence from game action.
Item Six: Still Waiting for Bobby McMann's First NHL Goal
I, for one, can't wait for Bobby McMann to score his first NHL goal. He had one grade-A scoring chance (thanks to William Nylander) and skated hard all night. While he didn't score his first goal, he knows where to go and is putting himself in the right places. He thinks like a scorer. 
Related: 7 Cool Things About the Buffalo Sabres French Connection
McMann had a strong game, despite not seeing a lot of ice. In the time he's played with the American Hockey League (AHL) Toronto Marlies, he's put up impressive numbers (with 21 goals and eight assists, for 29 points in 30 games). Last season he scored 24 goals and added 11 assists in 61 games.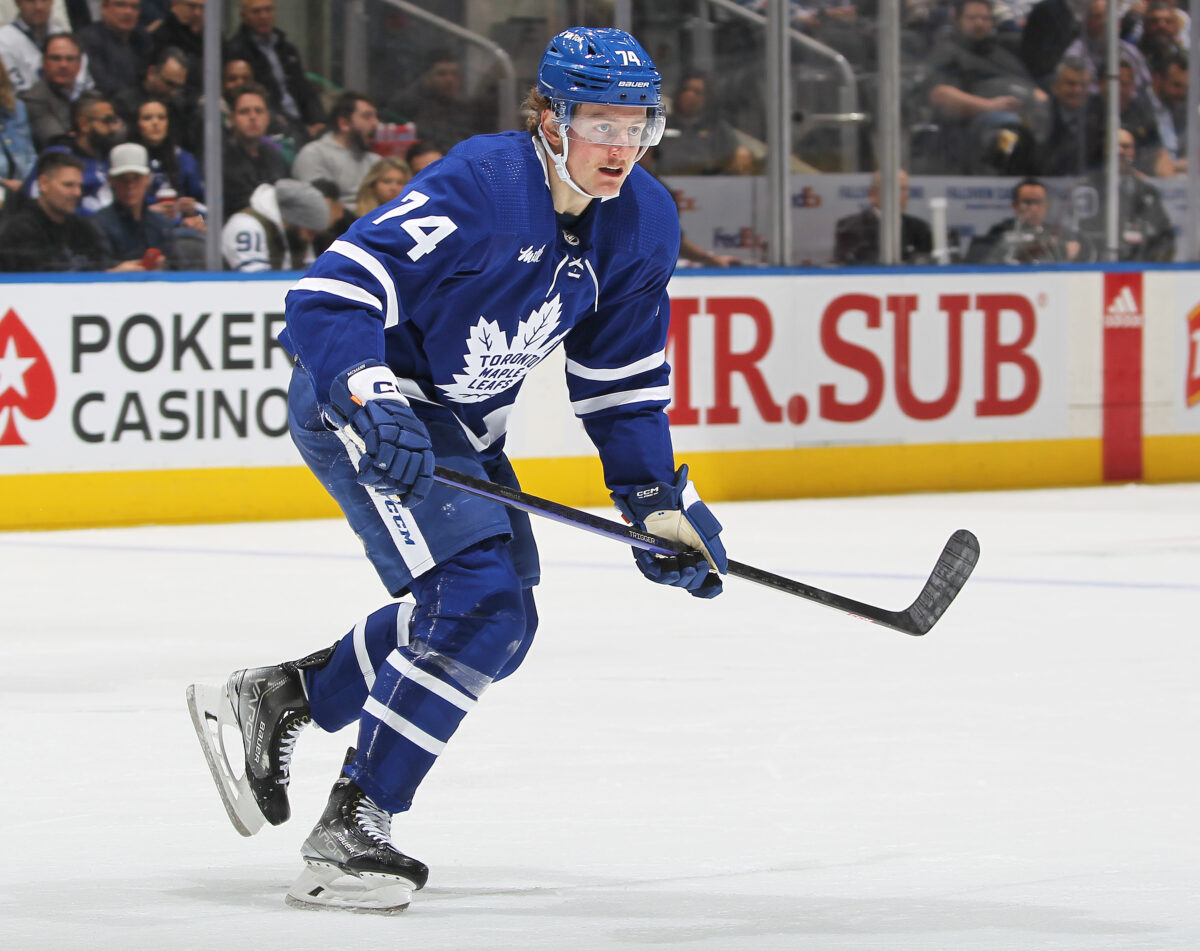 McMann has yet to register an NHL point; but, despite his lack of production, the Maple Leafs' organization seems pleased with his development and his future potential.
What's Next with the Maple Leafs?
The Marlies became the first team in the Eastern Conference to gain a Calder Cup playoff spot. With 12 games left in the season, now the task is to keep the home-ice advantage by staying number one in the standings.
This will be the first taste of playoffs for many of the Marlies' players as well as for head coach Greg Moore. Good luck to them.
---
---