In this edition of Toronto Maple Leafs News & Rumors, I'll look at some player news that emerged from the team's game against the Chicago Blackhawks. I'll also focus on some of the changes in William Nylander this season.
Related: Kraft Hockeyville Win Will Help Grow Girls' Hockey in Sydney
My second focus will be on the Maple Leafs' blue line, with news about Mark Giordano and Conor Timmins. Finally, there's an interesting take on the team by the iconic and insightful Ken Hitchcock. I found his take on the changes the team has made over the past few seasons rather interesting.

Item One: Even Critics Are Changing Their Tune About William Nylander
On Wednesday against the Chicago Blackhawks, Nylander had a fantastic three-point game (a goal and two assists). His goal came just nine seconds into the game, making it the fourth-fastest goal in Maple Leafs' history and the second-fastest from the start of a game in the past 69 years.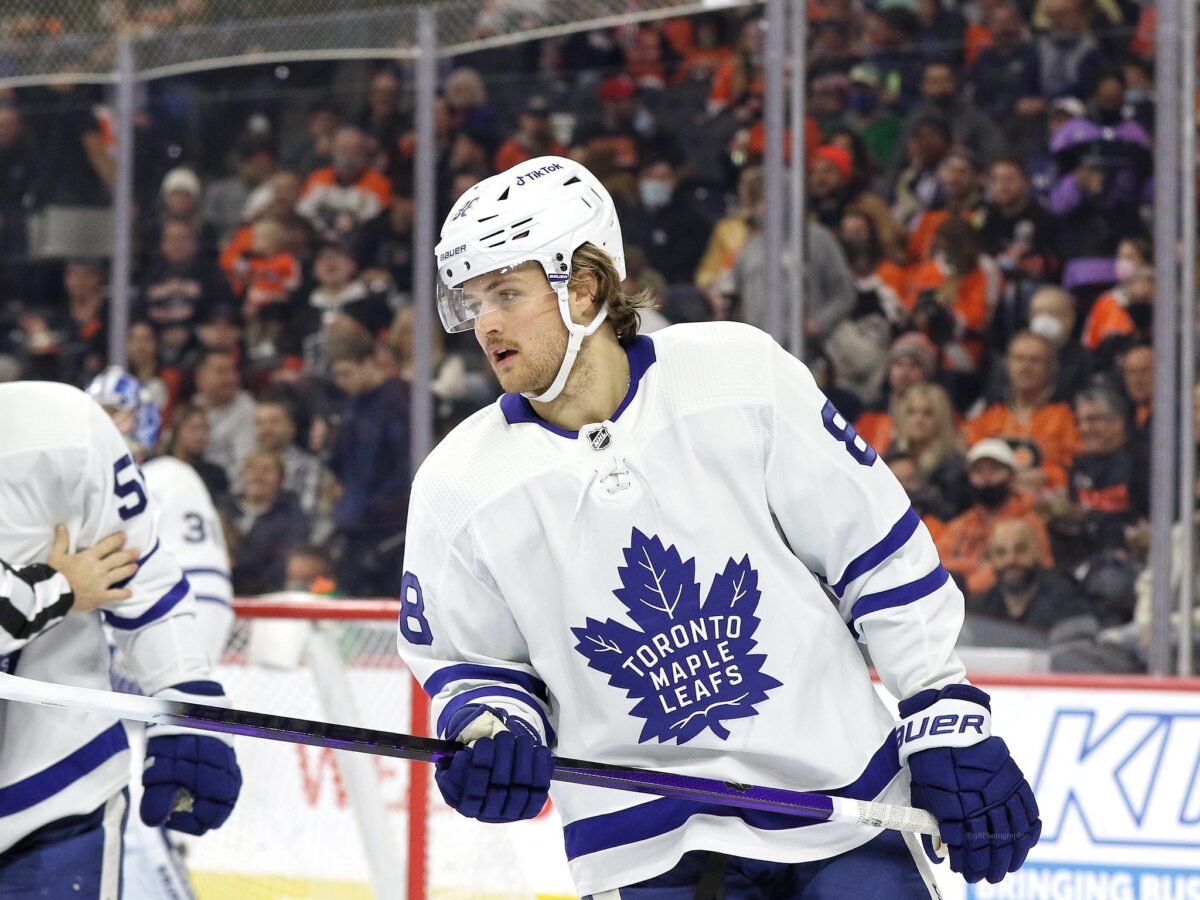 With that goal, Nylander became the first Maple Leafs' player to reach the 30-goal mark this season, and he's on pace to set career highs in goals (45) and points (95). Is there even a chance he might reach the 100-point mark for the first time in his career?
Nylander has really taken his game to the next level this season, and his teammates have noticed. Mark Giordano, the NHL's oldest skater this season, said this about Nylander: "Whenever we need a spark, I feel like he's the guy who's been giving it to us lately."
Nylander is performing so well that even fans are coming around. In comments to my posts, fans have noted that he appears to have made positive changes to his game. Some note that Nylander has been putting in more effort. One fan believed Nylander was affected by the recent tribute to Börje Salming and his subsequent passing. 
Related: Remembering Borje Salming: "King" of Maple Leafs' Defensemen
---
Latest News & Highlight
---
Whatever the reason, Nylander is channelling more energy into his game, and his play has made an impact on the Maple Leafs' success this season.
Item Two: How Great Has Mark Giordano Been?
Speaking of Giordano, how great has he been? He's become a crucial member of the team and a leader on defence. His team-friendly contract shows in dollars and cents his commitment, and his play has shown that he's willing to do whatever it takes to help his team win.
Two things I didn't know about Giordano: he plays with an edge and has strong shot-blocking skills. He's physical and often engaged in scrums. He'll also step up for teammates. He's a blue-collar blueliner.
Particularly noteworthy is that he has blocked over 2,000 shots in his NHL career, and (I didn't learn this until the past week) he's on the verge of passing Kris Russel to become the NHL's "active" leader in blocked shots. [I put "active" in quotation marks because, while Russel isn't officially retired, he hasn't played this season.]
Related: Maple Leafs Re-Signing Giordano Sends Messages to Team & League
Giordano's shot-blocking record might not be one of the more glamorous records, but it speaks to his toughness and willingness to sacrifice his body. The one concern I have is that his ice time is adding up. When the postseason comes, will he be able to continue his incredible play? I'm betting he will.
Item Three: Conor Timmins Just Keeps Putting Up Points
On Wednesday, Timmins scored his second goal of the season and of his career. It was the kind of goal we don't see much anymore – a nice one-timer by a defenseman from far out off a perfect feed from Auston Matthews. Timmins had been a healthy scratch for the four previous games but drew back into the lineup and partnered with Rasmus Sandin.
Timmins just has a way of putting up points. He's now scored two goals and 11 assists in 21 games this season. He still makes rookie mistakes, which probably explains why he's been a healthy scratch, but he has good offensive instincts.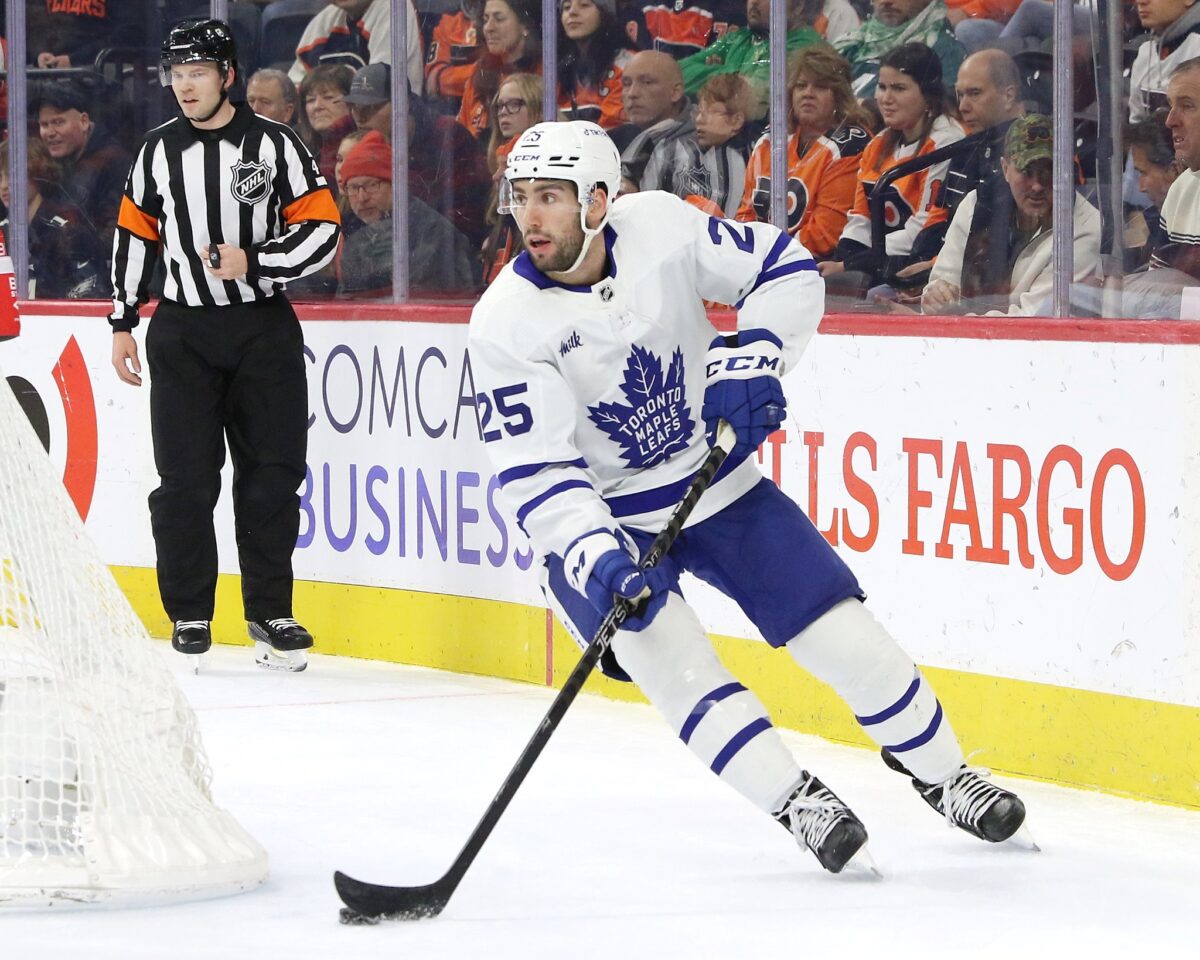 Timmins often racks up the assists by simply moving the puck quickly up the ice and letting the other players score. The Maple Leafs must believe he has the makings of a solid blueliner as they recently extended his contract for two more seasons.
Watching the young defenseman's continued development as an NHL player is one of my favourite parts of the game.
What's Next for the Maple Leafs?
In a recent post, Sportsnet's Luke Fox included a comment from veteran NHL head coach Ken Hitchcock. Hitchcock believes the Maple Leafs are a Stanley Cup contender this season because of their strong checking game.
Related: Redoing the 2005 NHL Draft
Hitchcock noted that "Toronto now checks …  you look at Tampa — they check like crazy. The teams that check are going to win. And the teams that check pay attention to detail. And those are the two things that still matter, no matter the skill level." 
Hitchcock further noted that it used to be that Toronto had players people believed were "too soft" and that the team would never win with them. Now he says, these same guys "go right through you."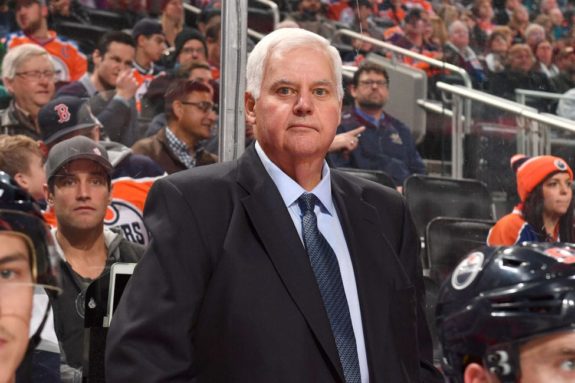 He noted how difficult it would be for a coaching staff to pull off that change with the same personnel. It is, to Hitchcock, a huge accomplishment. But, he noted that the Maple Leafs did it. He believes they will be "a tough out in the playoffs."