On Tuesday night in New Jersey, the Toronto Maple Leafs successfully finished off a five-game road trip with a playoff-style win against the Devils. The final score of 4-3 was about right for how balanced the game was. Either team could have won. However, the score would have been horribly worse if not for goalie Ilya Samsonov's brilliance in the first period.  
---
Latest News & Highlights
---
Both teams seem to be able to come back from deficits. Last night it was the Maple Leafs' turn. The come-from-behind win represented their 20th comeback win this season. That's just one behind the Devils, who lead the NHL. In the final tally, Auston Matthews' power-play goal was the deciding factor.
Related: Best NHL Goalies of the 1980s
The Maple Leafs' five-game road trip saw them play the Seattle Kraken, Edmonton Oilers, Calgary Flames, Vancouver Canucks, and the Devils. They head home to Toronto, sporting a 3-2 record on that trip.
The team started strong, with a 5-1 victory over the Kraken. But they imploded against the Oilers, losing 5-2. They bounced back nicely with a 2-1 win over the Flames, but then played a horrible game against the Canucks to lose 4-1. Then, last night's win. Talk about an up-and-down-and-up five games. 
Item One: Ilya Samsonov Has a Strong Road Game
The player of the game for me was goalie Samsonov. Although this season has typically seen him struggle on the road, on Tuesday he shut the door and held it shut for almost two periods. In the Devils' first-period onslaught, they poured 15 shots on Samsonov. Without his competence in the crease, the game would have been lost early.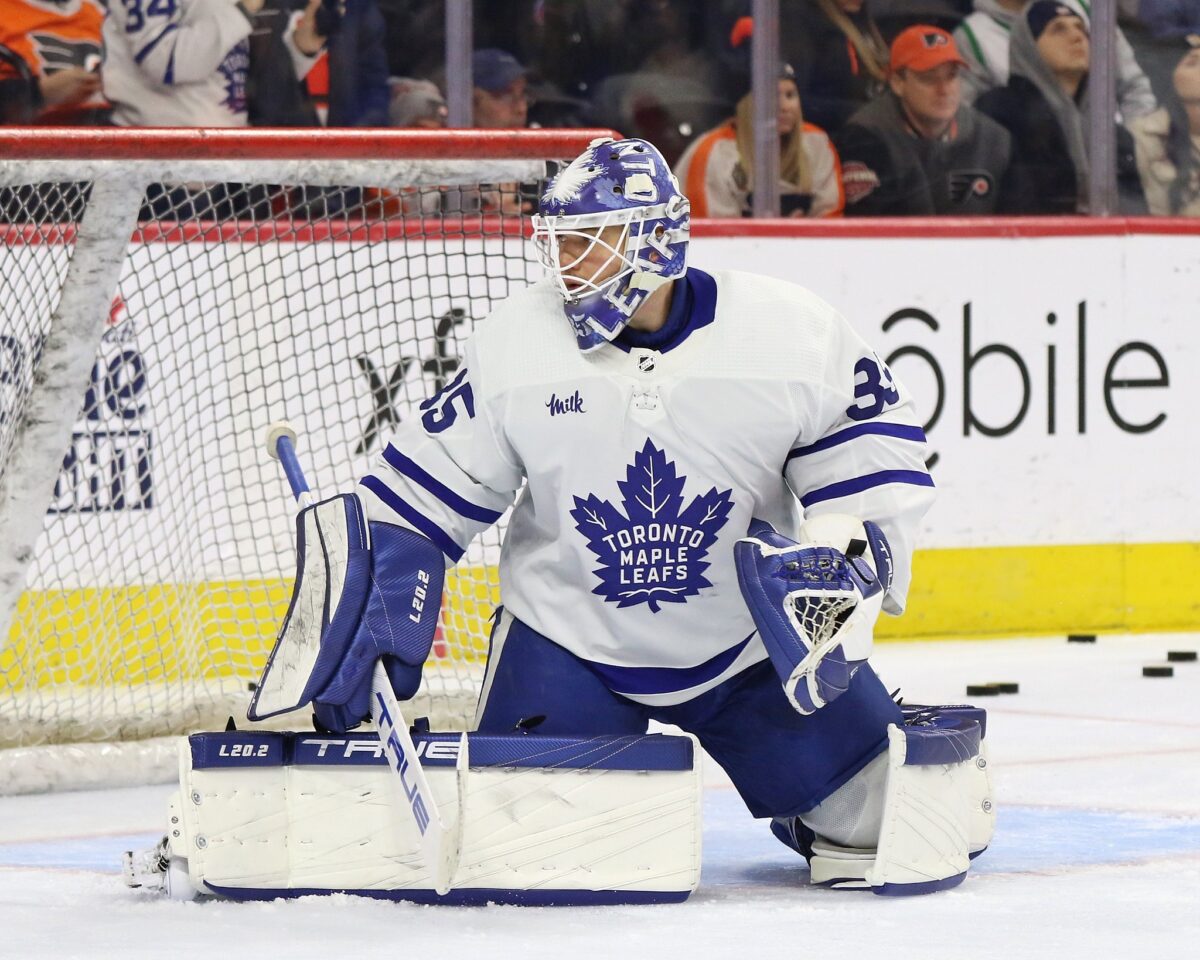 Samsonov almost didn't happen in the game. He had to shake off a potential injury during the game's warmup. While he gave up three goals on 33 shots, I can't fault him on any of the goals. He also kept his head when the Devils scored two quick third-period goals to take the lead. 
Related: Maple Leafs News & Rumors: Badini & Samsonov vs. Campbell
Samsonov's been playing well recently. He's won four of his last five games and posted a record of 5-2-0 in February. On the season, he's now 23-8-2, with a 2.41 goals-against-average and a .915 save percentage. The truth is that he's been one of the team's stars of the season. I don't know how the team would have fared without him.
Item Two: Auston Matthews Scores Game-Winner
Auston Matthews showed up when he had to. His third-period, power-play goal was the game-winner. It was a typical Matthews goal, which included the classic Matthews celebration seen in this great shot taken last night by THW photographer Jess Starr.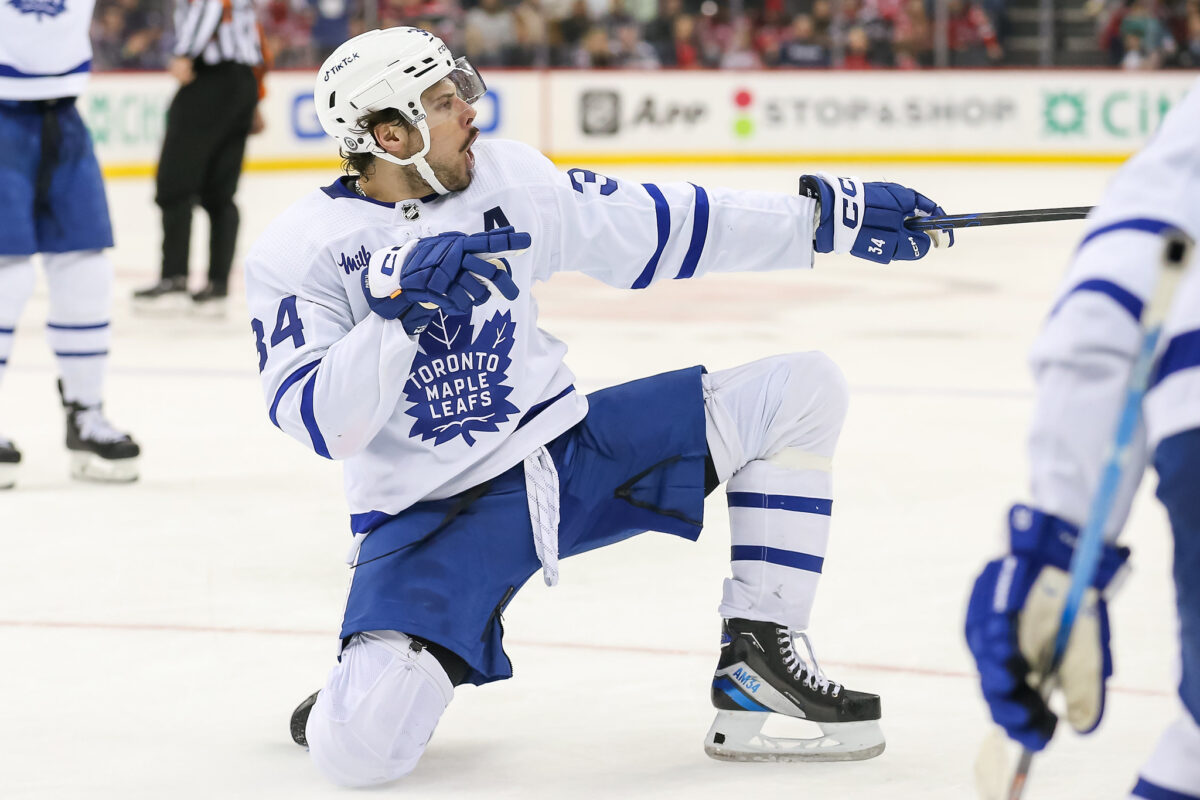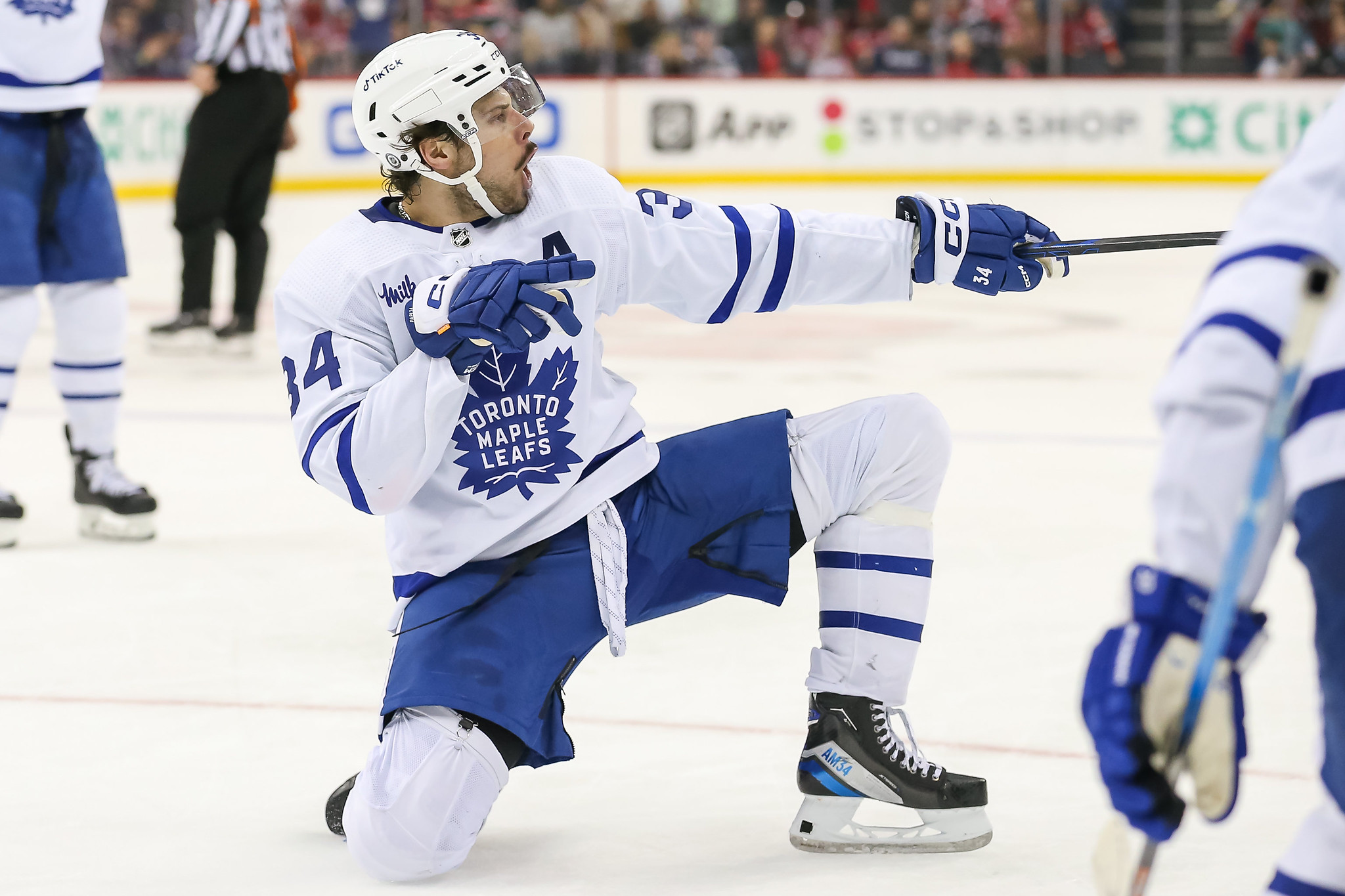 Matthews has scored three goals and collected five points over his last five games. Overall, on the season, he's up to 29 goals with 33 assists (for 62 points) in 57 games.
Item Three: Mitch Marner In the Middle of a Hot Streak
Mitch Marner seemed to be everywhere in Tuesday night's win, for good or for bad. He made a mistake that led to a goal against his team. However, he evened it up by stripping the puck from Devils' newcomer Timo Meier and scoring a beautiful short-handed breakaway. He's resilient. 
Related: Revisiting Maple Leafs & Marner's 2019 Contract Negotiations
Marner also added an assist on Matthews' game-winner. He's been the hottest of the Maple Leafs lately, putting up 13 points in his last seven games. On the season, he's scored 23 goals and added 56 assists (for 79 points) in 64 games.
Item Four: William Nylander Just Keeps Rolling Along
William Nylander is playing so well this season that he's almost disappeared under the radar. He had another solid game on Tuesday, picking up two assists to help the Maple Leafs beat the Devils. Those assists came on Calle Jarnkrok's opening goal and on Matthews' game-winner goal. His pass on the Jarnkrok goal was a thing of beauty.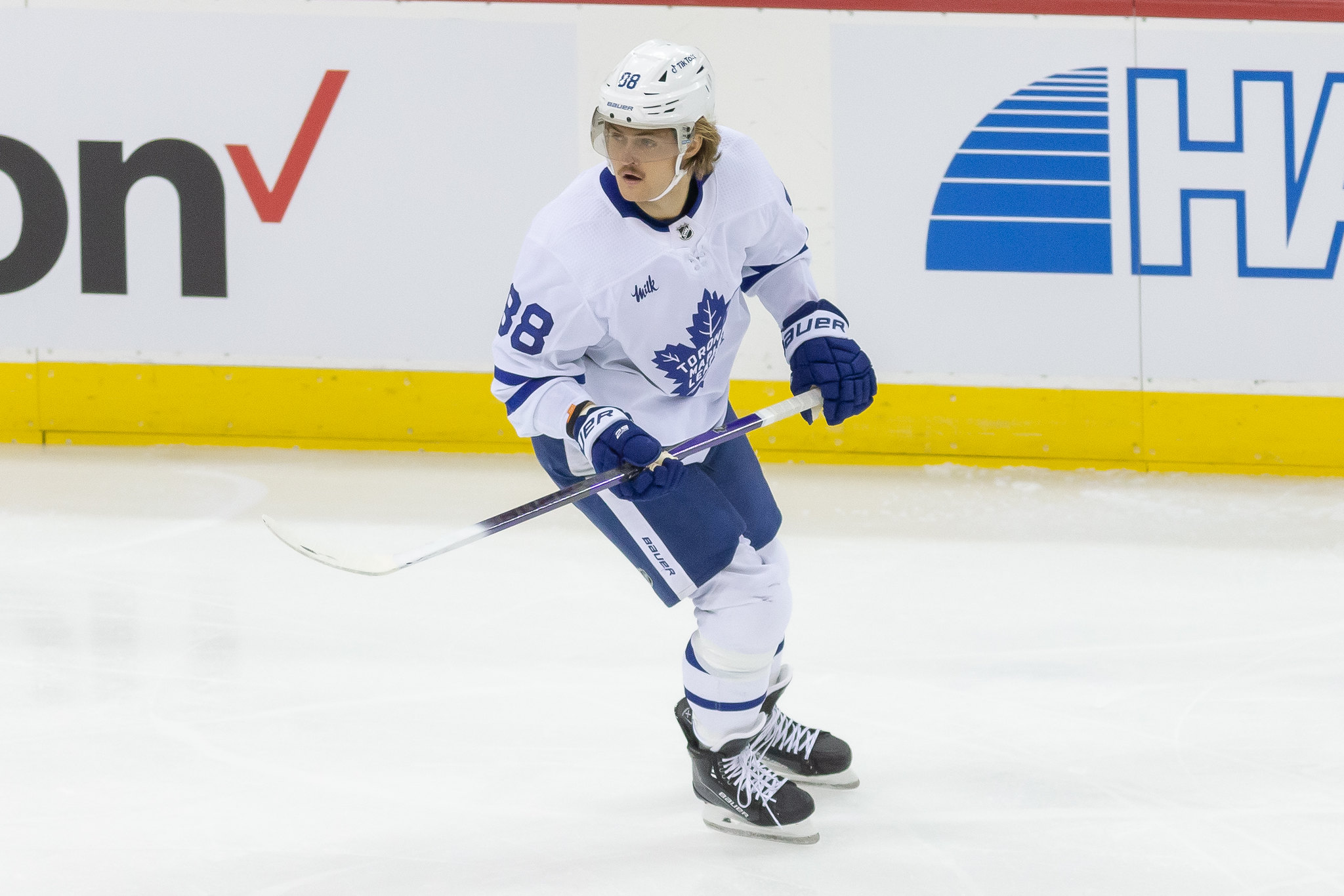 Those points extended his point streak to three games with four points in that span. The Swedish winger's having a strong season, and now has scored 33 goals and added 43 assists (for 76 points) in 64 games. He's far above the point-a-game pace, and that's something he came close to last season but hasn't yet reached.
Item Five: A Quick Look at Maple Leafs Scoring This Season
Speaking about the Maple Leafs' scoring, the team has a number of players stepping up offensively this season. Leading the pack is Marner, whose 79 points puts him 15 games above the point-a-game pace. Nylander's close behind with 76 points. 
You may also like:
John Tavares and Matthews both have 62 points, although Tavares has played one more game than Matthews. Meanwhile, Michael Bunting has stepped up again this season. His goal last night bumped him, like last season, to the 20-goal milestone. He also has added 23 assists in his second full NHL season.
Item Six: Ryan O'Reilly Surgery Deemed Successful 
Yesterday, Ryan O'Reilly underwent surgery to repair his broken finger. Reports suggest that O'Reilly's expected healing time should be around four weeks. Sadly for the team, O'Reilly will spend the next month on the sidelines. 
Related: United States & Canada Women's Olympic Hockey Rivalry Revisited
Fortunately, however, if the prognosis is correct, he should be back just in time to play in a few games to warm up for the playoffs and prepare himself and the team for a deep postseason run. O'Reilly started well with his new team, scoring three goals and adding two assists in the eight games he's played with Toronto.
What's Next for the Maple Leafs? 
It looks as if Maple Leafs' head coach Sheldon Keefe is committed to the two-goalie system for the remainder of the season. Already, he's designated Matt Murray to get Saturday's start against the Oilers.
Murray could use a solid game in goal. Although fingers shouldn't be pointed at him for the 4-1 loss last Saturday to the Vancouver Canucks, it would help if he could step up strong.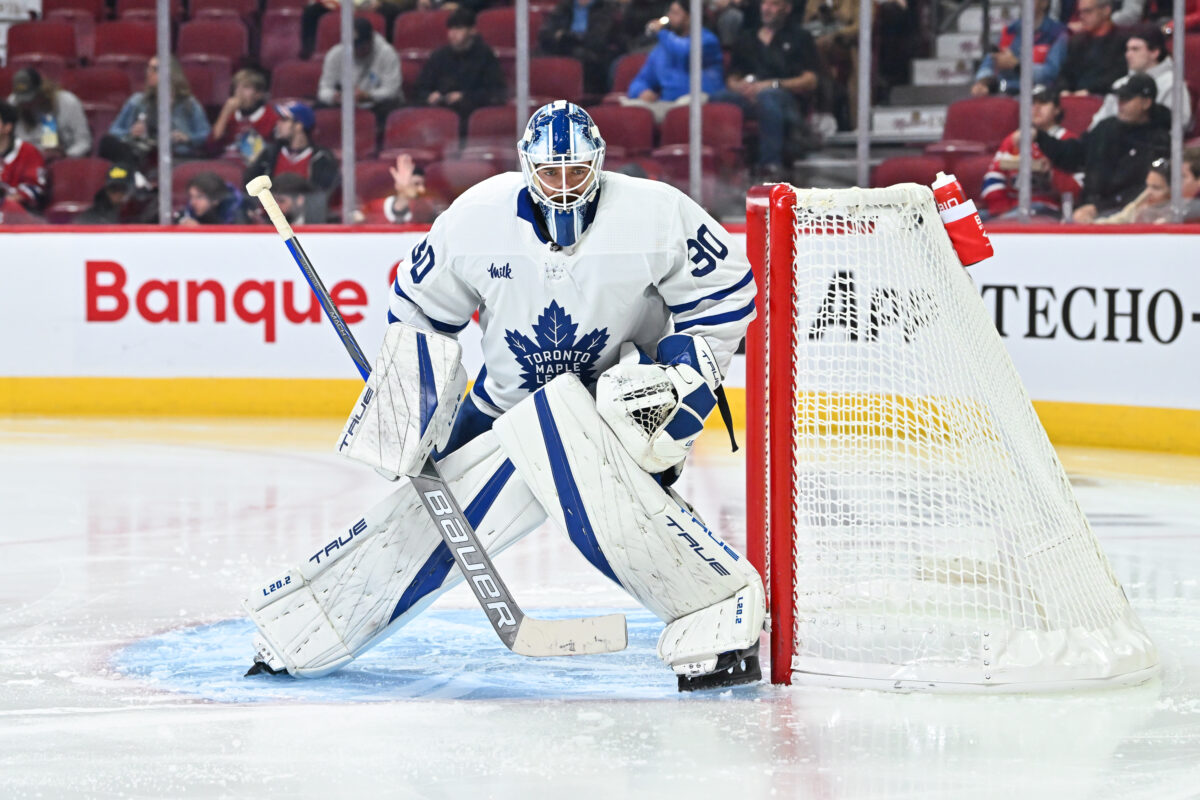 Murray's current record is 11-6-2 with a 2.80 goals-against average and a save percentage of .908 in 20 games. As always, playing the Oilers is a tough test. They have the highest-scoring offense in the league, averaging 3.86 goals per game. 
---
---