On Sunday evening, the Toronto Maple Leafs beat the Nashville Predators, 3-2, to finish their five-game road trip with a successful 3-2 record. John Tavares and Auston Matthews led the way offensively, and goaltender Joseph Woll might have registered a shutout except for a couple of unlucky deflections.
---
---
The team is now in second place in the Atlantic Division, with what seems like a comfortable lead over the Tampa Bay Lightning. Now the Maple Leafs have a couple of days off to rest before their next game against the Florida Panthers on Wednesday on home ice.
The regular season is coming to an end, and the team must concentrate on finishing strong and maintaining their position in the standings. Second place, and the home-ice advantage that goes with it, is theirs to lose.
Item One: Joseph Woll Played Well in Net
Woll was strong in goal against the Predators. As noted, a couple of unfortunate deflections stood between him and a shutout. While his four-game stint this season is surprisingly similar to last season's four games, he just seems more composed in the crease. 
Related: Joseph Woll's Return Carries New Maple Leafs' Goalie Issues
---
Latest News & Highlights
---
Despite not having donned a Maple Leafs jersey for a while, he was confident and in control of his game and himself. He tracked the puck well, cleared his own rebounds, and even made a few acrobatic saves toward the end of the game when the score was close, and the Predators were pressing. 
The team also seems more confident when he plays. With the uncertainties remaining about which Matt Murray might show up and while Iyla Samsonov is attending the birth of his first child, Woll's solid play should give Maple Leafs head coach Sheldon Keefe comfort about his goalie situation for the remaining nine games.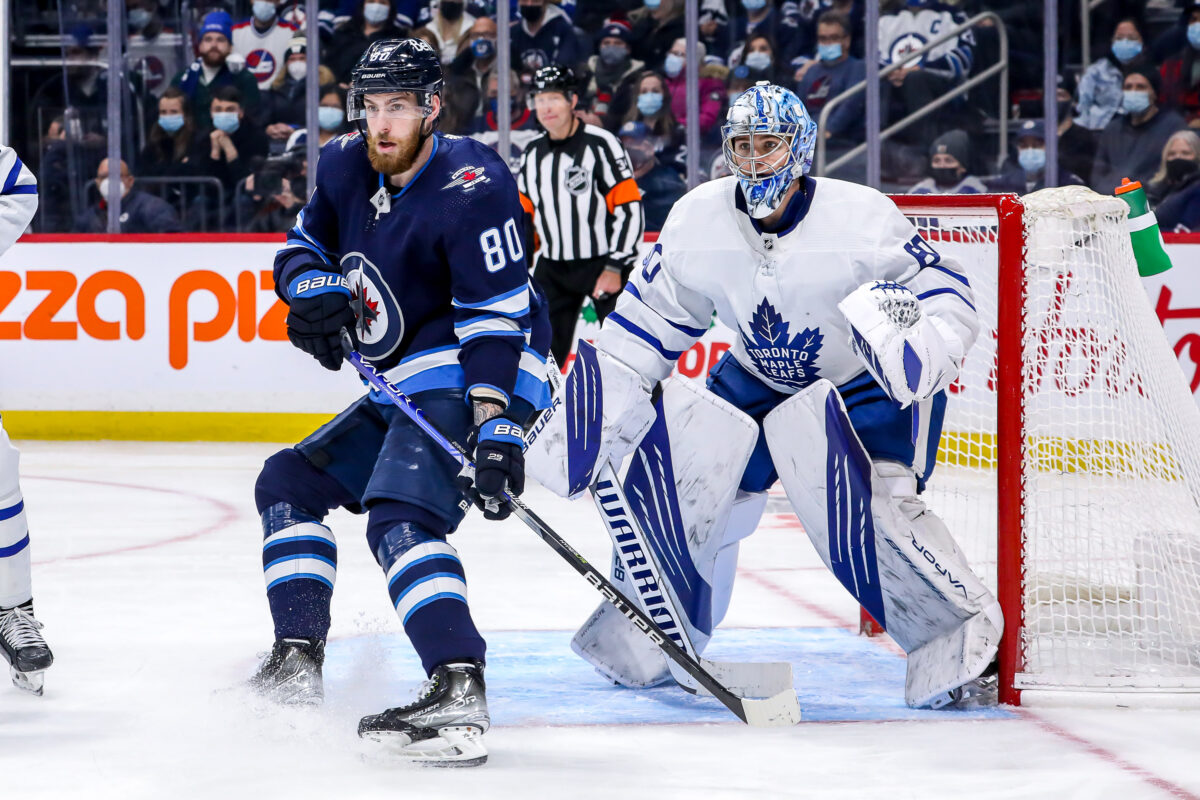 Woll just looks like he might become the goalie of the future for this team. He helped the team bounce back from Saturday's loss, and there seems to be a good feeling when he's in the net. 
Item Two: The Pairing of Jake McCabe and TJ Brodie Are Solid Again
Is it my imagination, or are the Maple Leafs sorting out their defensive pairings? The Jake McCabe-TJ Brodie duo seems to be strong. Over the two weekend games, they controlled a remarkable 96% of the expected goals during 16 minutes of five-on-five ice time. They also allowed just 0.05 expected goals while generating 1.33. In the previous game against the Carolina Hurricanes, they had 84% of the expected goals. 
Related: 7 Fun Facts About Dustin Byfuglien
Although McCabe isn't exactly the same player as Jake Muzzin, he's still a shutdown defenseman, and Keefe might have assembled a pairing capable of playing those kinds of minutes. McCabe and Brodie have developed good chemistry and could become valuable players as the Maple Leafs prepare for the postseason.
Item Three: John Tavares Scores Two Goals & Adds an Assist
On Sunday night, John Tavares showed his unmatched hand-eye coordination in front of the Predators' goalie. He scored two goals that were similar and added an assist. Both goals came on the power play, and he now has 15 power-play goals this season, which leads the Maple Leafs.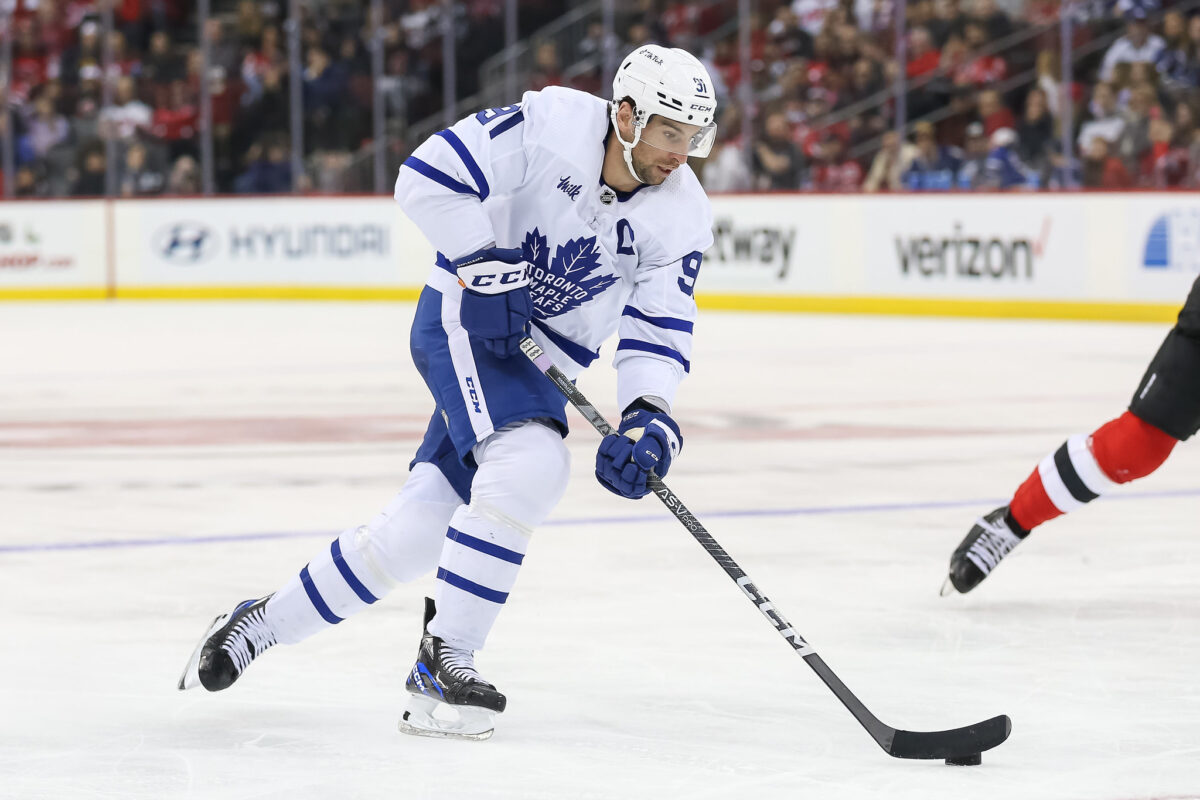 Tavares is enjoying one of his most productive seasons to date. Last season, he consistently played well (with 27 goals and 49 assists) in 79 games. This year, he's playing even better, with an impressive 32 goals and 43 assists (for 75 points) in just 72 games. This puts him on pace for more than a point per game, and he's one point away from matching his previous season's total.
Related: The Worst Free Agent Signings in NHL History
Given the concerns about his slowing down at the start of the season, it hasn't happened. Fans may not like his contract, but his contributions have been instrumental in the Maple Leafs' success this season.
Item Four: Alex Kerfoot Scores His Second Goal in Three Games
Alex Kerfoot snapped a 25-game goal drought against the Panthers on Thursday. He scored again on Sunday, contributing to Toronto's 3-2 victory, and he now has two goals in the last three games.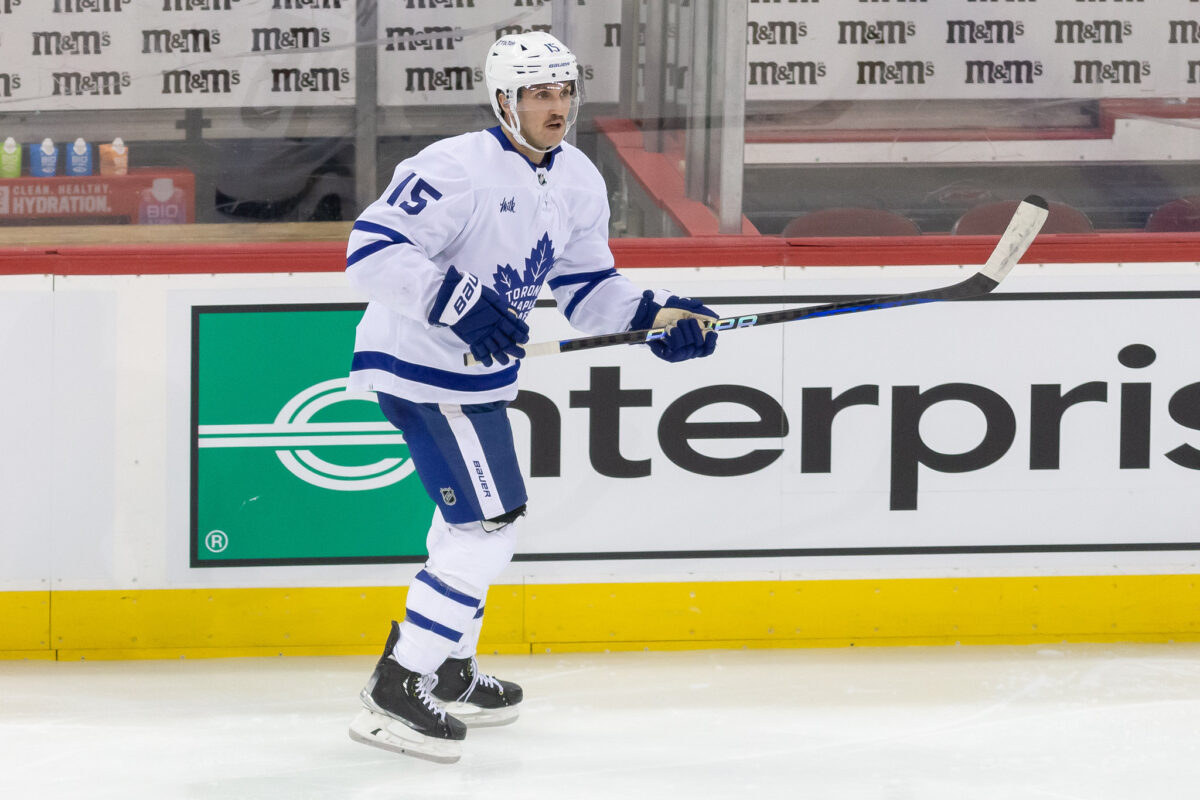 Kerfoot's nine goals and 30 points in 73 games this season are less than his 2021-22 season totals of 13 goals and 51 points. Despite the decline in his production, his recent scoring is promising for the Maple Leafs as they gear up for the playoffs, especially since he's the same player in both the regular season and playoffs.
Item Five: The Maple Leafs First Line Continues to Click
The Calle Jarnkrok-Auston Matthews-Mitch Marner line has been impressive lately. During Sunday's game, the line controlled 99% of the expected goals. Given that Jarnkrok's move up the pecking order has offered such a positive trickle-down effect on the rest of the forward lines, I would expect Keefe to work to keep them together.
Related: Maple Leafs' Kerfoot Is More Than Worth His Salary
That also means that Tavares and William Nylander will remain together, with Kerfoot as an option. It seemed to me that the Tavares-Nylander-Kerfoot line was an improvement compared to Saturday's game in Carolina when Michael Bunting was part of the partnership. 
At the same time, Bunting is just Bunting. As one television announcer noted, a game isn't a game until Bunting gets it going with someone on the other team (or with the officials).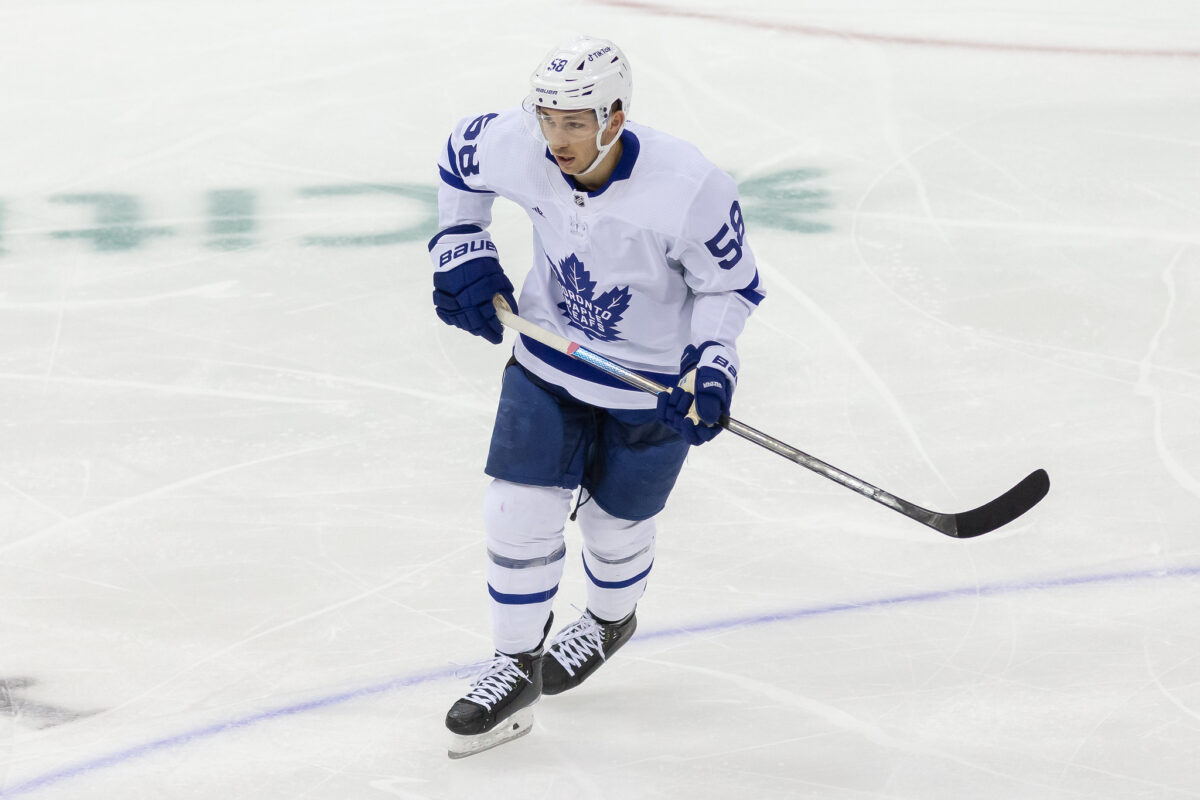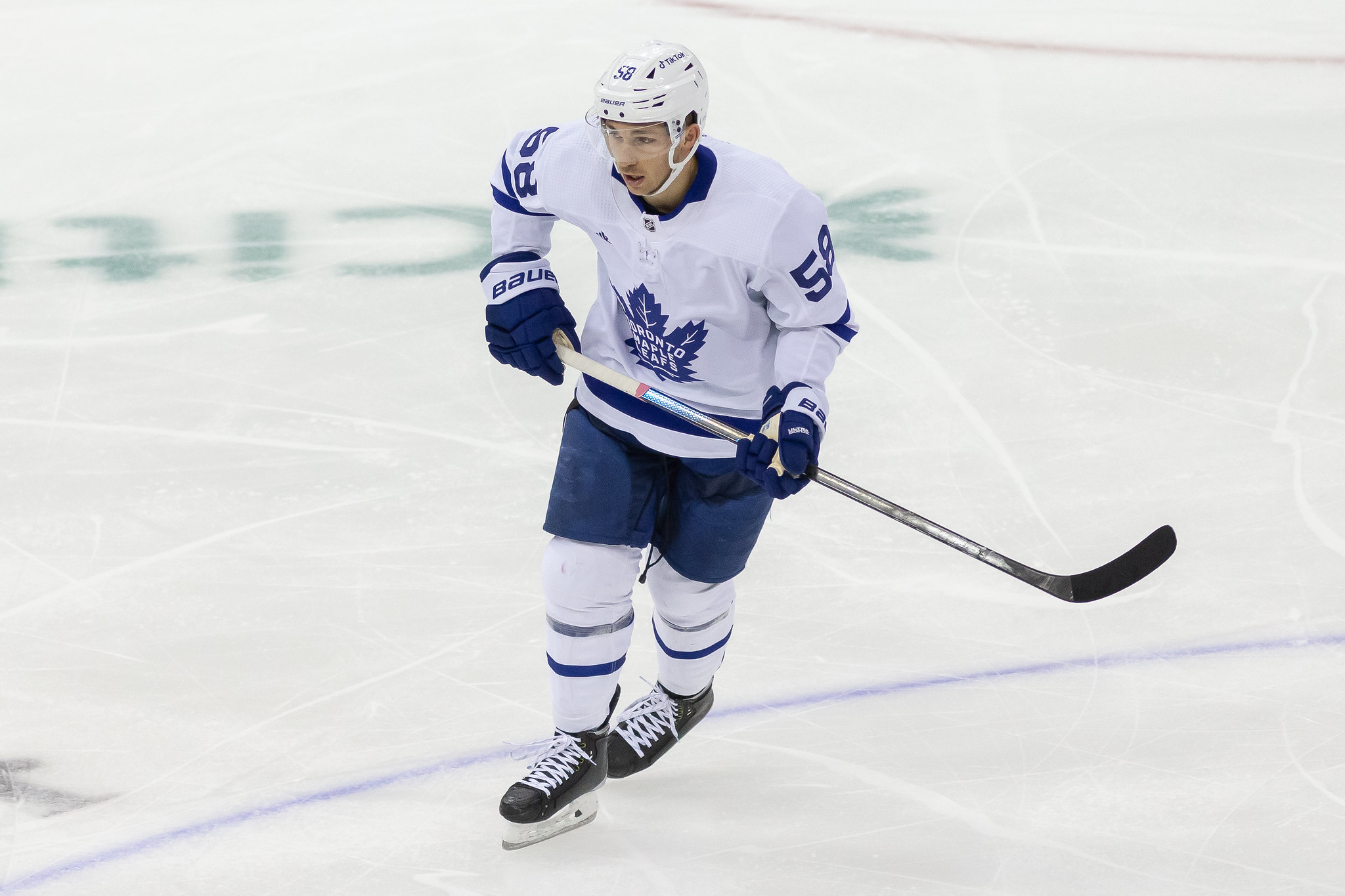 What happens when Ryan O'Reilly returns? Right now, Keefe could take this group into the postseason and have a good chance of success. O'Reilly would just make them stronger.
What's Next for the Maple Leafs?
With a seven-point lead and a game in hand over the Lightning, the Maple Leafs are well-positioned to have home-ice advantage in the first round. Barring a highly unlikely scenario where the Lightning overtakes them for second place in the Atlantic, Toronto's job now is to fine-tune, stay healthy, and figure out their playoff lineup over the remaining nine games.