William Nylander has now missed six games of the 2018-19 National Hockey League season.
So far, his Toronto Maple Leafs seem not to have missed him very much – at least on the offensive side of the puck, going 5-1 and averaging nearly five goals per game. As such, the pressure is more on Nylander than the team – at the moment, anyway.
Make no mistake though, the Maple Leafs are a better team when Nylander's in the lineup. We've all seen the comparables for the 22-year-old; he's in some very, very good company. As such, he feels entitled to be compensated (what he considers to be) accordingly.
Whatever the outcome of this situation, Nylander's not doing himself any favours with regards to his long-term prospects in the NHL.
Even if he ends up winning this battle, he'll be dangerously close to losing the war.
Athletes Deserve to Be Compensated Fairly
This is not some rant about professional athletes making too much money and that they should just know their place. That's a ridiculous, outdated sentiment that ignores the realities of modern professional sports, not to mention basic economics.
Professional athletes have a rare, high-demand set of skills, earn their living in a tremendously grueling environment – both physically and personally, and, unlike most other occupations, have a very limited window in which to pursue a career.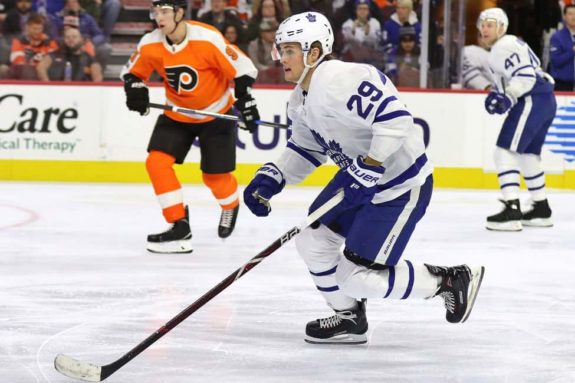 Nylander's instinct to dig in is not at all unreasonable, given how rapidly a sport can evolve, not to mention the very real likelihood of injury.
However, barring some sort of catastrophe, he'll have the opportunity to sign at least one more lucrative, long-term deal in his career (presumably when he becomes an unrestricted free agent). Will a few million here or there really matter at the end of a career that could net him upwards of $100 million before it's done?
More to the point, how will Nylander's negotiation strategy be perceived, both within the Maple Leafs organisation and around the NHL?
It's almost as though we've seen this movie before…
Maple Leafs' Nylander Repeating Sins of Father?
Michael Nylander was an extremely talented player, suiting up for 920 games and registering 679 points in an injury-shortened NHL career. Those are great numbers in any time period, but it's also worth noting he spent much of his career playing in the Dead Puck Era.
And yet, Michael had a reputation for selfishness during his time in the NHL, apparently only interested in his production and paycheque.
It's no secret Michael's taken a very active role in the athletic careers of his children. (from "He's always there for us': Sports a family affair for Michael Nylander and his hockey- and tennis-playing children', National Post – 10/14/17)This is something many parents do – and with good reason; the world of professional sports is more complicated than ever, so having an advocate with unconditional positive regard for them is no doubt of great comfort and security to maturing athletes.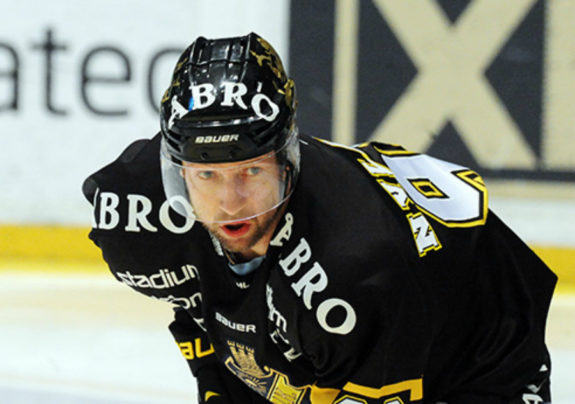 However, unlike a lot of other hockey parents, Michael played in the NHL – and very well, at that. Michael had some lucrative (for the time) contracts in his day, and was not shy about shopping around to find the best deal. His best-documented contractual incident was when he backed out of an agreed-upon deal with the Edmonton Oilers, apparently also scuttling their offseason maneuvering in the process.
Whatever your feelings on Michael as a player and Michael as a businessman, it's clear his primary goal during his NHL career was to secure his future. He's no doubt trying to do the same with William.
Nylander Must Face Uncomfortable Realities
Unfortunately for William, as well intentioned his father's tactics might be, they're somewhat misguided, especially given the situation William finds himself in.
Salary Cap Management Crucial to NHL Competitiveness
For one thing, the NHL has a salary cap. Michael spent 11 of his 15 NHL seasons in a league with no cap – and the other four in a league that didn't yet understand how a cap works, while William seems destined to play his entire career under a hard salary ceiling.
Putting together a Stanley Cup-calibre team in the modern NHL is greatly helped by big-ticket players taking somewhat of a discount, thereby providing their team with more flexibility to assemble a winning squad.
John Tavares no doubt recognised this when he signed with the Maple Leafs this past summer, settling on a contract averaging $11 million per season – a full $2 million less than what the San Jose Sharks were offering. The discrepancy is even larger considering, according to CapFriendly, playing for the Leafs carries the highest taxes in the NHL.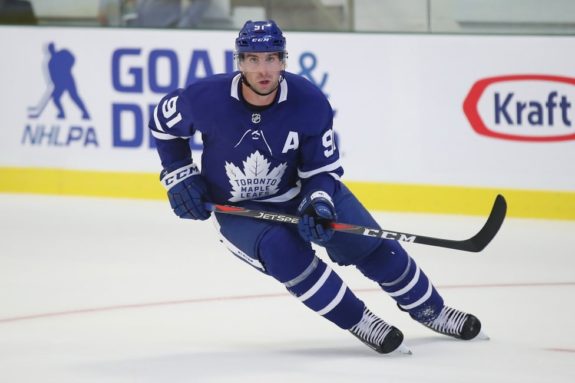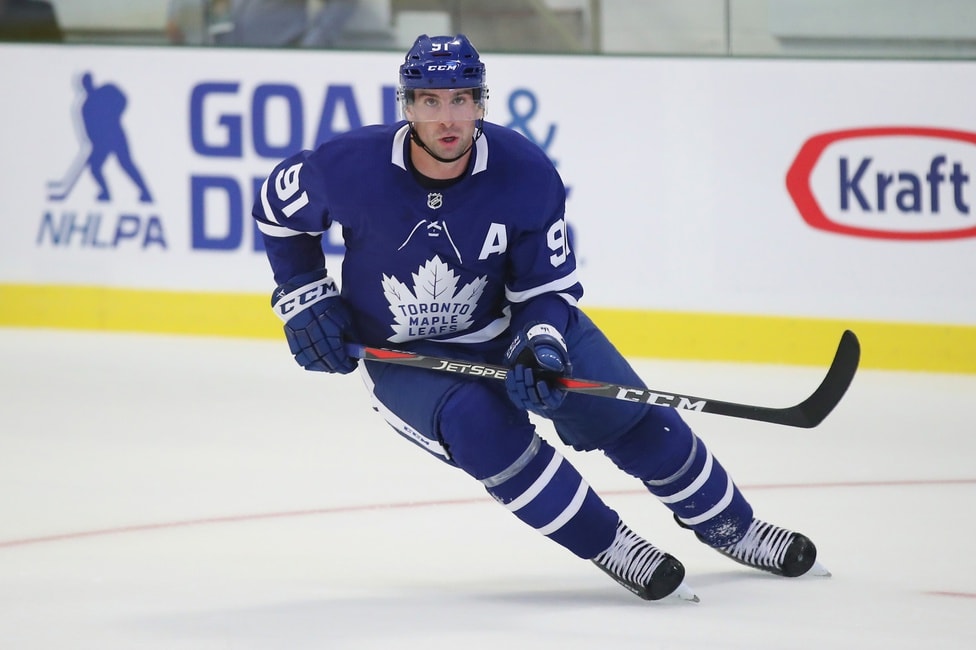 Nylander is a professional hockey player; winning is no doubt top of mind. The Maple Leafs have one of the biggest and best windows to win in the entire NHL. This shouldn't be a hard decision.
Reputation Carries Great Weight in NHL
Another consideration is how Nylander's teammates will perceive his strategy. Will Auston Matthews and Mitch Marner be amenable to taking team-friendly contracts if Nylander ends up getting what he wants? Even if they are, how might Nylander's behaviour affect his relationship with his teammates?
These people are all professionals, to be sure, but if the rest of the boat is indeed rowing one way, as we've been led to believe, I can't see Nylander and his contrarian stance, not to mention his potentially handicapping of the team, being overly well-received.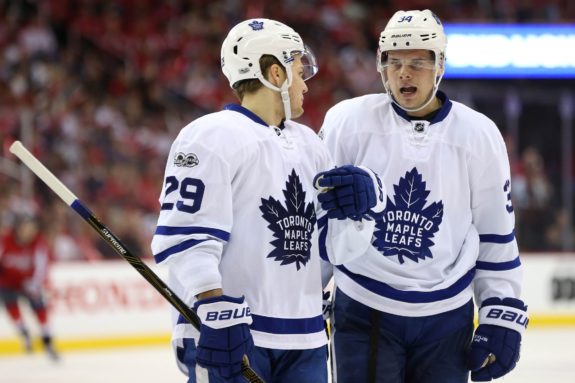 Like it or not, the NHL places a lot of emphasis on reputation. It's more than likely that, at some point in his career, Nylander will need the benefit of the doubt on something.
Whether it's negotiating in free agency, attempting a comeback after an injury, scraping together another season or two at the end of a career, or something else entirely, most NHLers need a favour at one time or another; very few players have a completely smooth ride.
There were rumblings before Nylander was even drafted that his father had too much influence – or perhaps that William was just a whole lot like him. It's decidedly inadvisable for Nylander to risk damaging his reputation, and thereby further diminish the likelihood of positive perception and general goodwill from his own team, let alone the 30 others watching this situation closely.
Playing in Toronto Pays Dividends
And there's really no need for said risk, either.
Simply by virtue of playing in Toronto, not to mention being blessed with amazing on-ice talent and dashing good looks, Nylander will have endless avenues with which to supplement his NHL income.
During his playing career, he should have his pick of endorsement opportunities, everything from local establishments to international brands.
Afterwards, the exposure he's had – and will continue to get – as a Maple Leaf will bode well for whatever life after hockey holds for him, from yet more endorsements to front-office work to the media.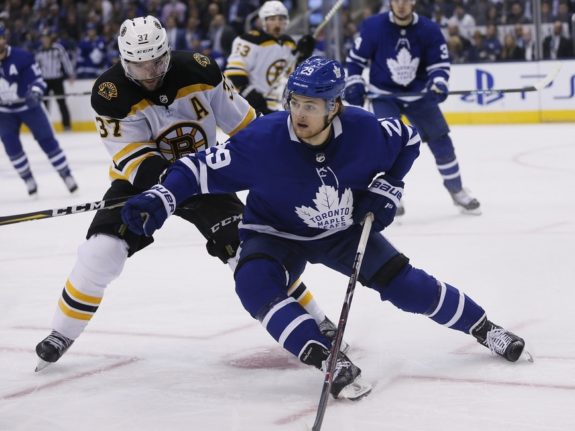 Even the tiniest modicum of success playing hockey in Toronto should guarantee a healthy bounty of lucrative extracurricular work, both during his playing career and afterwards, should Nylander indeed desire it.
Nylander Might Win Battle, Lose War
Even if the Nylander camp comes out on top in this contract negotiation, it's not unreasonable to suggest he'll have severely damaged his reputation in league circles, something which could end up costing him money over the long term.
One would think Nylander's father, if no one else, would be acutely aware of the power of perception in the NHL, and encourage some reasonable concessions in order to see a resolution palatable to all sides.
Thus far, anyway, Nylander and the Maple Leafs have yet to meet in this middle. It might not be right, but the reality is that all this strategizing and posturing reflects much more poorly on the player than the franchise.
Nylander may indeed end up winning this battle. But he also might be costing himself the war.
Peter Ferrell covers the Florida Panthers and Toronto Maple Leafs, with a side of jersey and logo (over)analysis, for The Hockey Writers.