Time is winding down until the Toronto Maple Leafs begin the 2023-24 season. Opening night takes place on Oct. 11 against the Montreal Canadiens, meaning we have just a month and some change left until the regular season is here. Expectations for the Maple Leafs in 2023-24 are naturally high, as they sport one of the league's top rosters. Yet, they also have several players eyeing new career milestones this campaign. Let's discuss some of the most notable ones now.
Matthews Knies: First NHL Goal
Maple Leafs top prospect Matthew Knies is expected to be on the club's NHL roster for the start of the season. It is understandable, as he left a solid first impression during the postseason, posting one goal and four points in seven games. Although he potted his first NHL postseason goal, he has yet to score his first regular-season one. Thus, this is a milestone the youngster will surely hit in 2023-24.
Ilya Samsonov: 100 Wins
After an up-and-down tenure with the Washington Capitals, Ilya Samsonov thrived during his first season with the Maple Leafs. Appearing in 42 games, he posted a 27-10-5 record, a 2.33 goals-against average (GAA), and a .919 save percentage (SV%). It was a breakout campaign for the 26-year-old, and he will aim to build off it in 2023-24.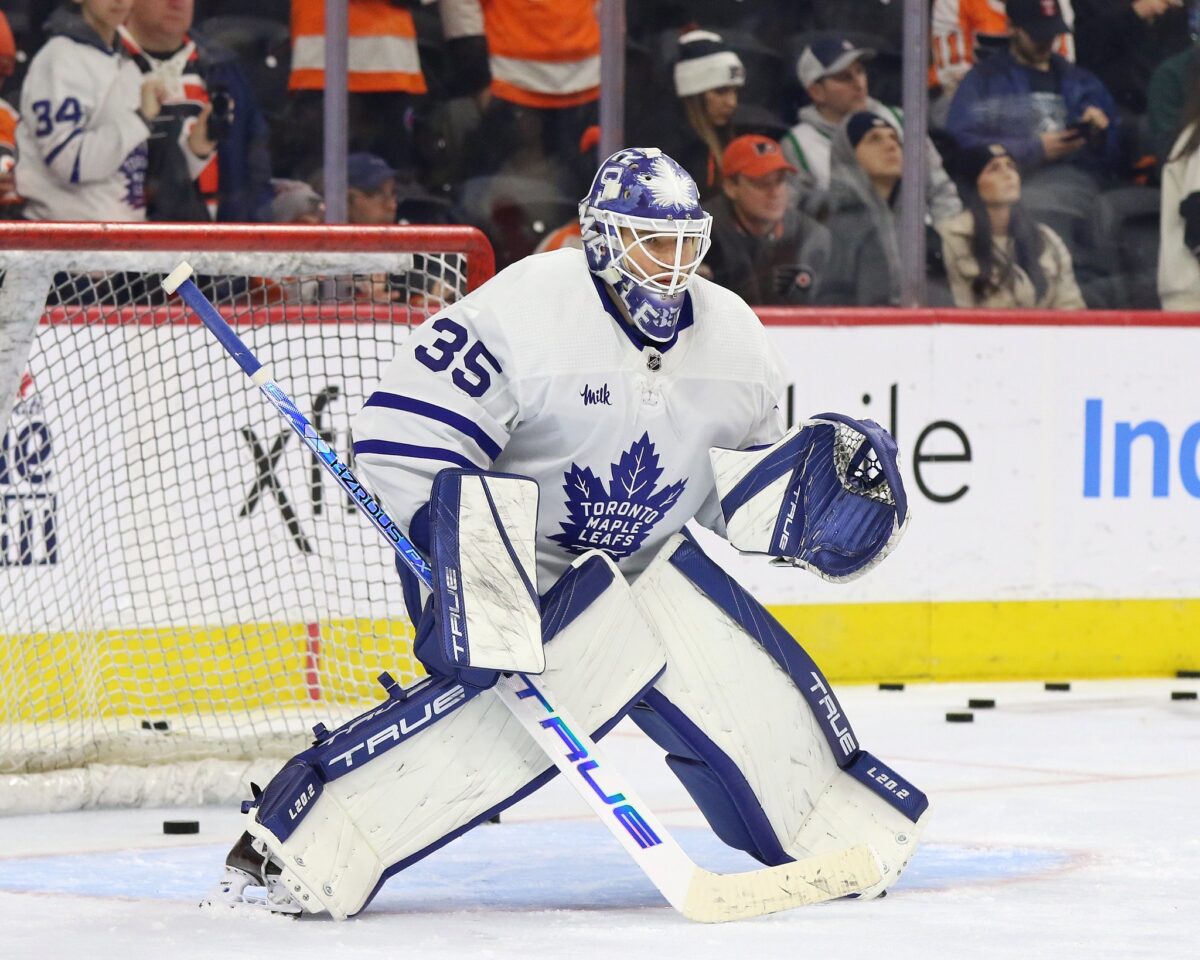 After his strong 27-win season, Samsonov sits at 79 career wins. Due to this, the 100-win milestone is in clear sight, as he needs just 21 wins this season to reach it this season. Should he stay healthy and consistent, that should be a relatively easy task for the 2015 first-round pick.
Tyler Bertuzzi: 100 Goals
Tyler Bertuzzi was one of the Maple Leafs' big offseason additions, and fans are excited to see him in action. The 28-year-old winger had a decent regular season, posting eight goals and 30 points in 50 games split between the Detroit Red Wings and Boston Bruins. Yet, after getting fully healthy, he took off during the playoffs, scoring five goals and recording 10 points in seven games.
Related: Former Maple Leafs Still Looking for New Homes in 2023-24
---
Latest News & Highlights
---
Bertuzzi is heading into this season with a notable milestone, as he needs just eight goals to hit the 100-goal mark. This should be a task that he hits fairly quickly into the season.
Max Domi: 400 Points & 600 Games
Another Maple Leafs summer addition, Max Domi is heading into the season with some milestones to catch. The 2013 first-round pick needs 30 more points to reach 400 for his career. With that, he is just 19 games away from hitting 600 in his career. These are goals that are quite reachable for him in 2023-24.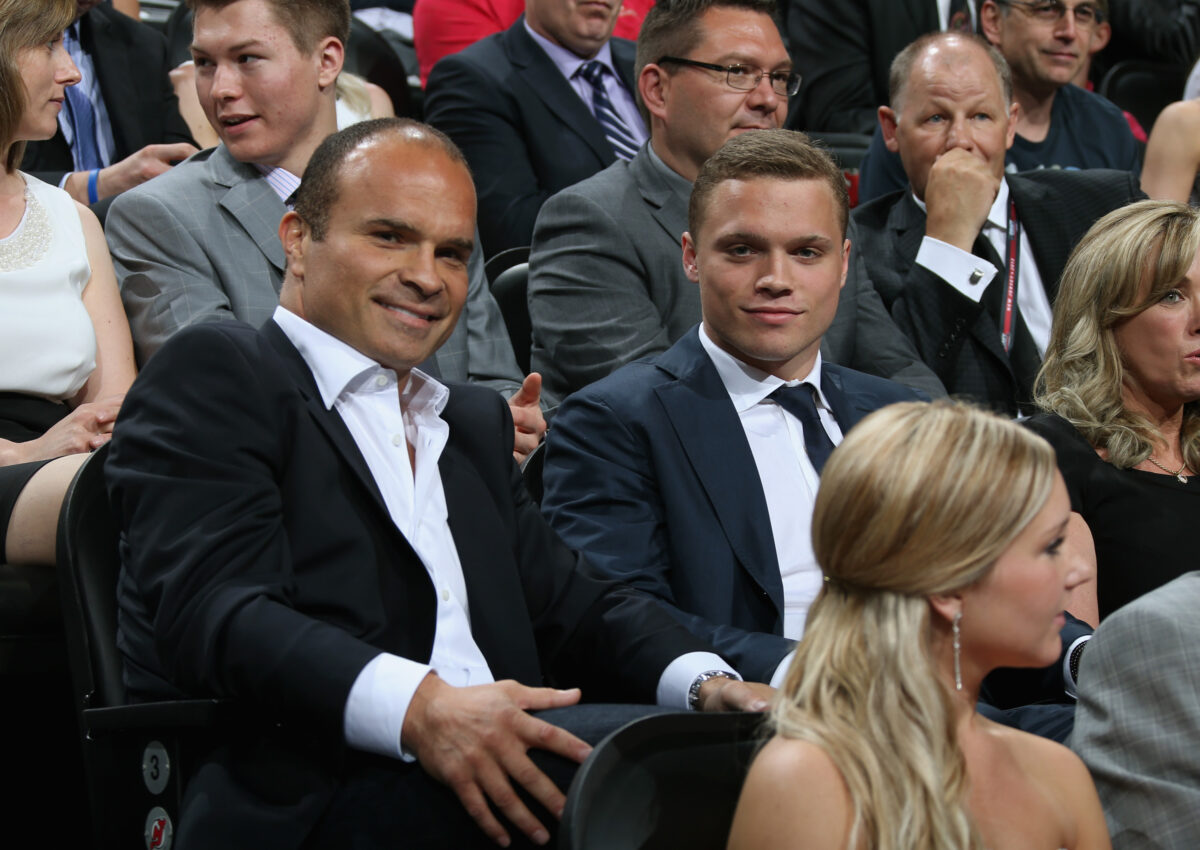 Domi is expected to have a middle-six role and see power-play time with the Maple Leafs in 2023-24. Due to this, he should have zero trouble hitting 30 points at least this season.
William Nylander: 500 Points
William Nylander is currently the talk of the town when it comes to the rumor mill. It is understandable, as he is entering the final season of his deal and is due for a massive raise. Although this is going to continue until an extension is signed, a move comes to fruition, or the trade deadline passes, the 2023-24 season is big for Nylander in another way. He is 70 points away from hitting 500 in his career.
Related: Maple Leafs' William Nylander "Perfect Fit" for Ducks, Analyst Says
Nylander just had a spectacular 2022-23 campaign, posting 40 goals and 87 points in 82 games. Due to this, it is reasonable to believe that he can reach 70 points this season, assuming he stays healthy. This is especially so with his season being a contract year for the star.
Mitch Marner: 200 Goals, 400 Assists, 600 Points
Mitch Marner has an array of milestones he can hit this season. If he has a big year, he has the potential to hit 200 goals, 400 assists, and 600 points in his career. For this to happen, Marner will need to record at least 32 goals, 14 assists, and 46 points.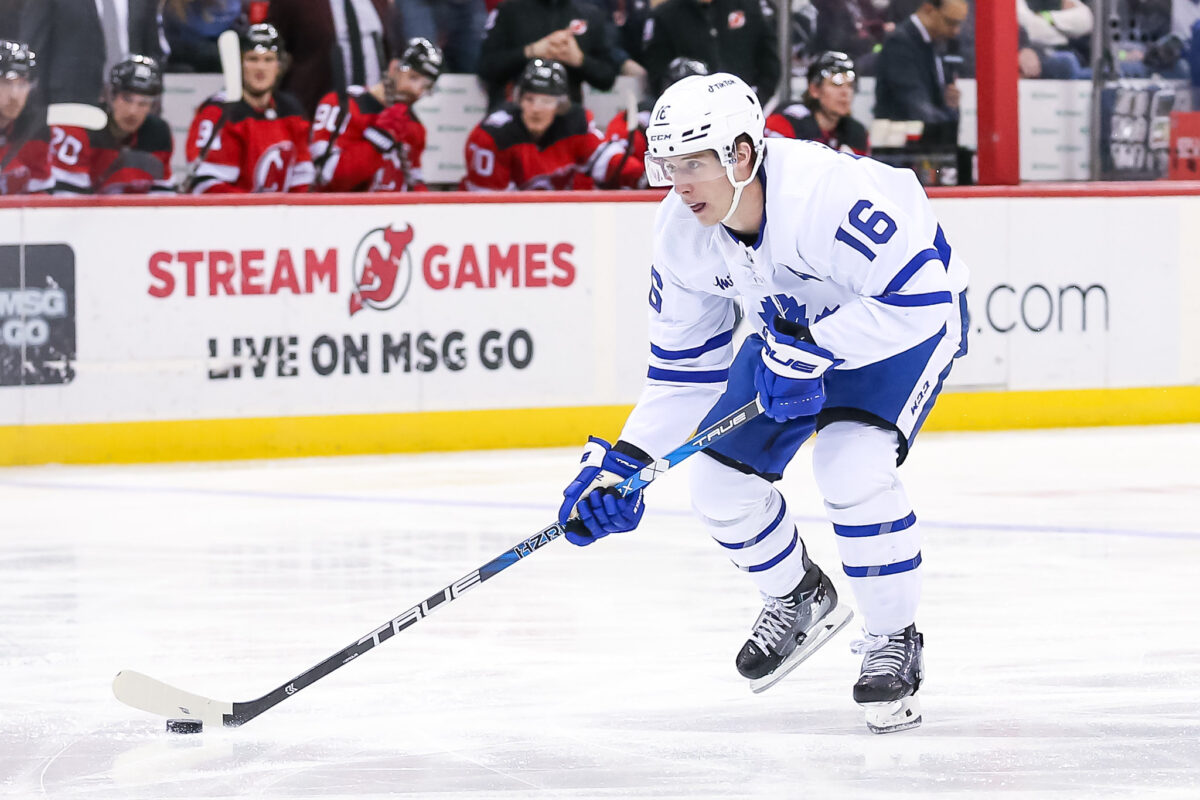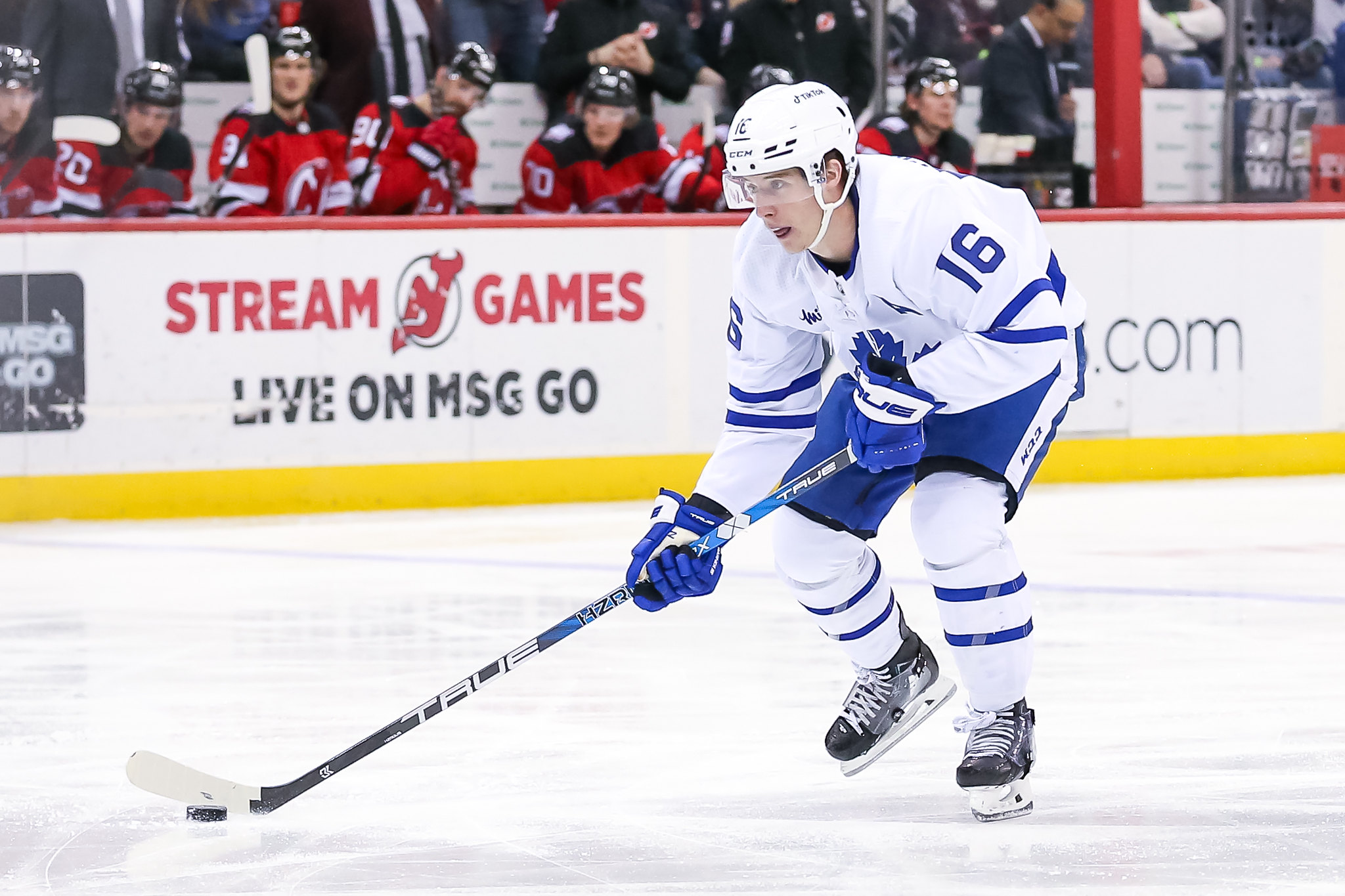 If Marner stays healthy, he will easily hit the 400-assist and 600-point plateau. As for goals, it could go either way, but it is quite possible. Over the last two seasons, he has scored 35 goals and 30 goals, so seeing him hit 32 in 2023-24 would not be too surprising.
Auston Matthews: 300 Goals, 600 Points & 500 Games
Auston Matthews also has several milestones that he can reach this season. The superstar forward is within striking distance of hitting 300 goals, 600 points, and 500 games in his career. In fact, it would be shocking if he did not reach all of them. For him to reach these excellent milestones, he needs one goal, 58 points, and to play in 19 games. Barring any long-term injuries, these are all milestones Matthews will hit with ease this season.
John Tavares: 1,000 Points
Maple Leafs captain John Tavares is about to reach the most notable milestone for the Maple Leafs in 2023-24. The star forward needs just 25 points to hit the 1,000 mark. If he stays healthy, that will be easy for him to reach.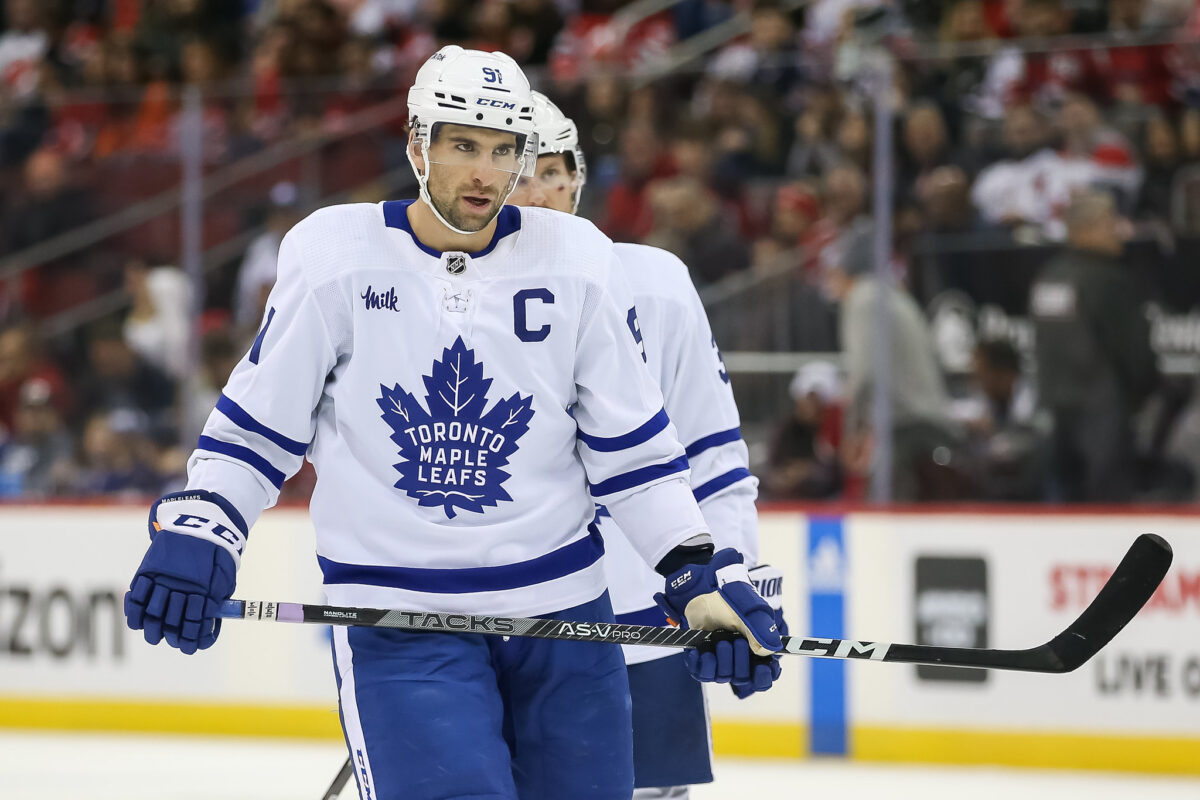 Tavares has put together a fantastic career, and he will only build on his resume once he reaches 1,000 points. A celebration will be warranted once he does.
Nevertheless, here's to hoping that each of these Maple Leafs players hit their milestones during the 2023-24 season from here.